Mustang Fields playground sits in a new park in Yorba Linda almost attached to Yorba Linda High School at the corner of Bastanchury and Fairmont. Ball fields sit on a level above the play equipment and the brilliant blue and yellow invites youngsters to try out all the equipment.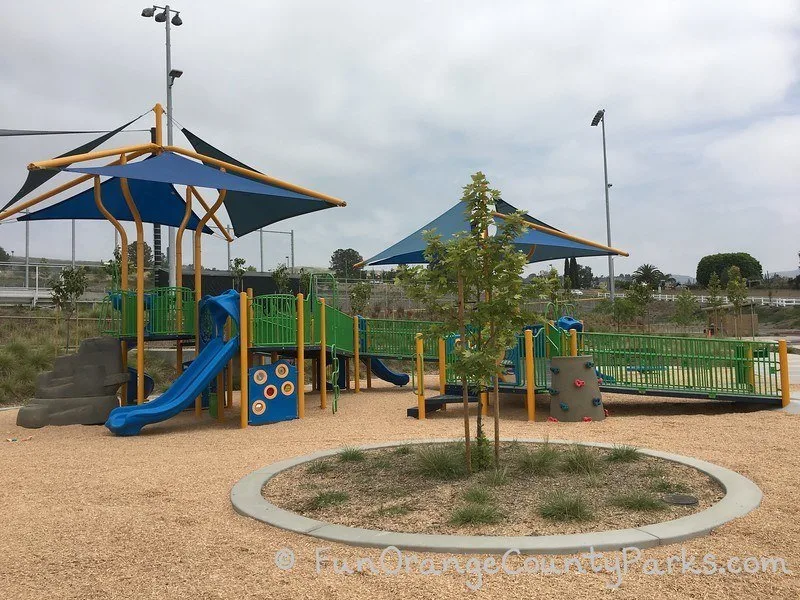 Location of Mustang Fields Playground in Yorba Linda: The playground is located near the foothills of Yorba Linda. If coming from south Orange County take the 57 Freeway. Exit at Yorba Linda Blvd, turn left onto Placentia, and then right onto Bastanchury. Drive about 6 miles until you reach Fairmont. Turn right into the parking lot at the driveway past the playground (almost like you are making a U-turn into the parking lot. (Address: 4451 Fairmont, Yorba Linda) MAP TO MUSTANG FIELDS PLAYGROUND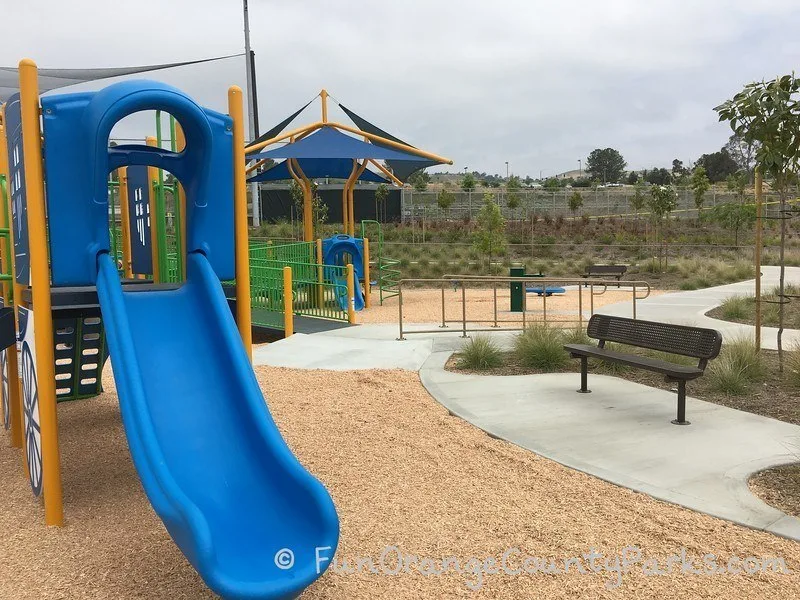 Highlights:
There are ramps which make the bulk of this playground accessible.
Low monkey bars, 2 spinners that are lower to the ground than most, and a balancing platform
Picnic area and grills near the playground and overlooking the view
Fun stagecoach-themed equipment that's great for pretend play
It's a great playground for smaller children because there aren't many high spots. Most openings feel protected.
Lots of interactive boards for music or games on the play equipment
2 bench swings, 2 baby swings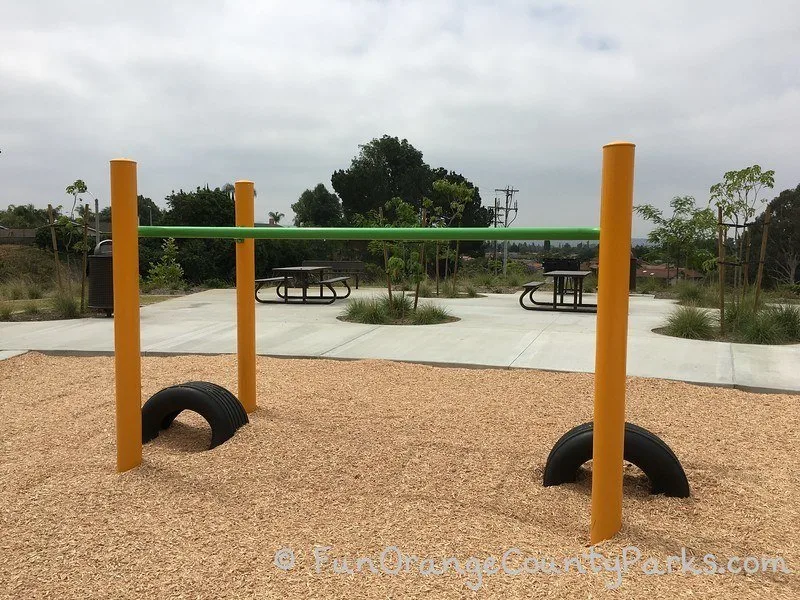 Be Aware:
I imagine it's busy during ball games and at school pick-up and drop-off.
The mom at the playground said she loves the park, but she was only there because it was a cloudy day. On the hot days of summer, this park doesn't have much shade. The trees will eventually grow in and make it feel more lush.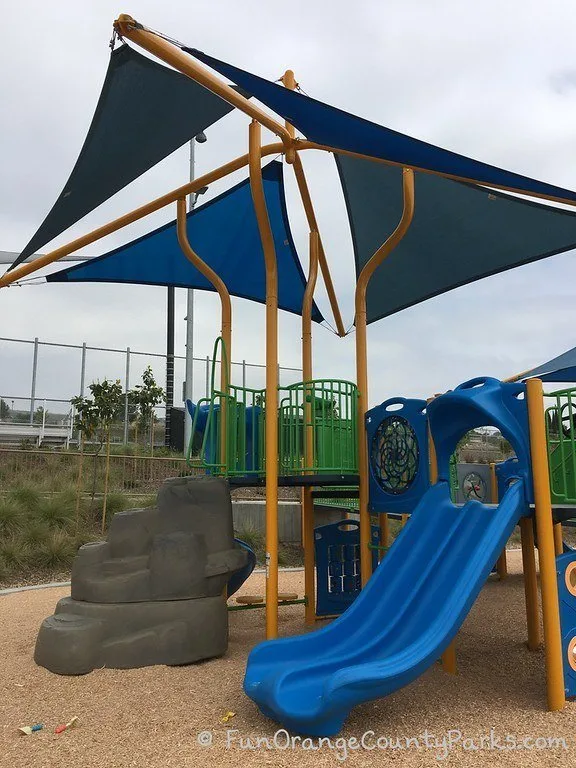 Checklist:
Dedicated parking lot with only one entrance/exit
Play surface: Bark
Restrooms in the snack bar building above the playground (via ramp or stairs)
Drinking fountain on the playground
Nearest public library: Yorba Linda Public Library
Parks near Mustang Fields Park in Yorba Linda: