Arroyo Park in Yorba Linda is right off Yorba Linda Boulevard sharing the parking lot with a police substation.
There's a wide expanse of grass which serve as soccer fields. I saw a family using the empty field as a place to run and play. The adults led the way along the chalk lines and the children followed like a little train on tracks.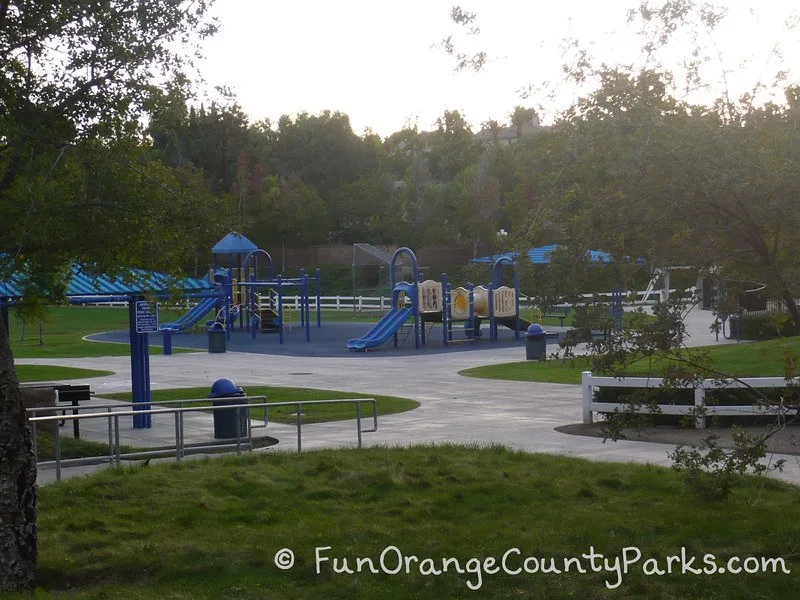 How to Get to Arroyo Park in Yorba Linda: From the 91 Freeway, take Yorba Linda Boulevard towards downtown. The turn-in for the park is in a driveway on your left right between Yorba Ranch Road and San Antonio Road. (Address: 20994 Yorba Linda Blvd.) MAP TO ARROYO PARK IN YORBA LINDA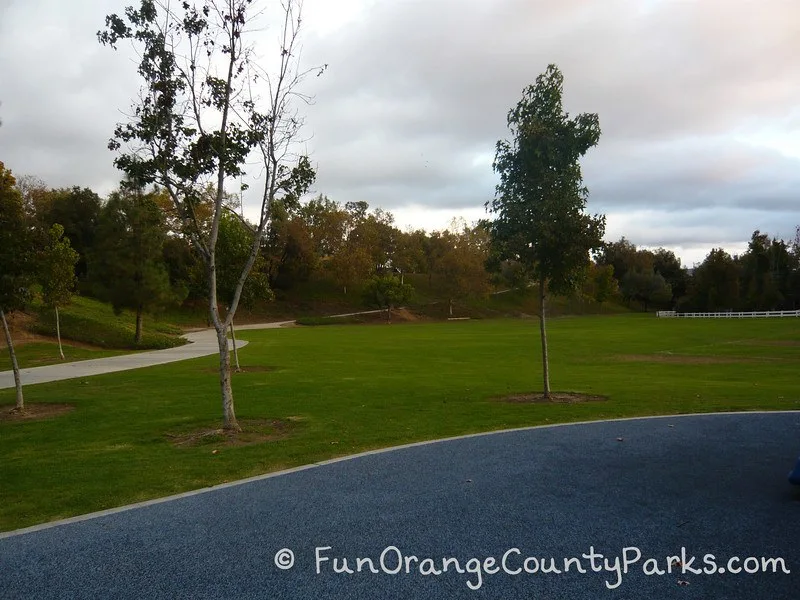 Highlights:
Two simple but fun play structures – perfect for toddlers.
Large greenbelt area that doubles as a sports field.
Shaded benches with a great view of the playground area – for once I actually felt like I could sit and watch my toddler play instead of just hovering nearby the entire time.

Nice shaded picnic area available to reserve. This would be a great place for a younger child's birthday party.

Located far from the busy street and tucked behind a police and fire station.

There appears to be an abundance of happy, singing birds that hang out here.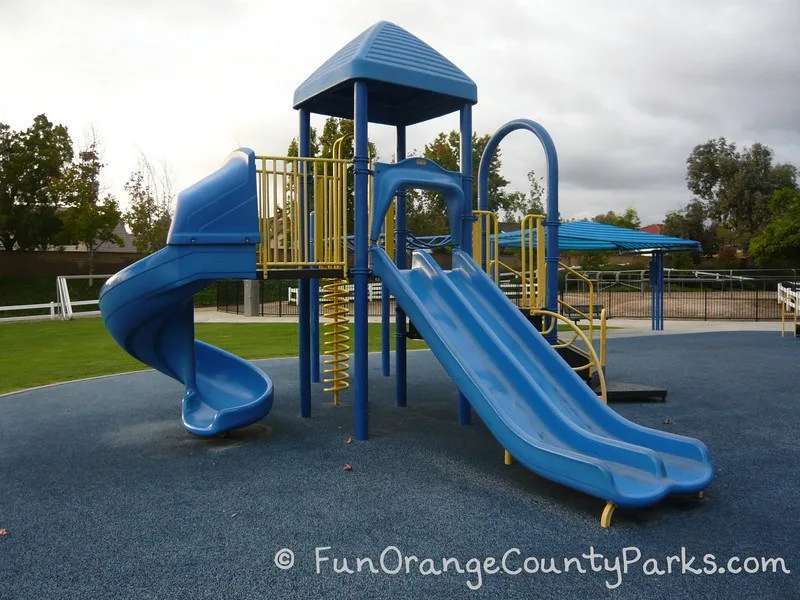 Be Aware:
The large greenbelt area seems like a natural place for coyotes and other wildlife to be, especially in the early mornings or evenings.
Two baby swings, no bench swings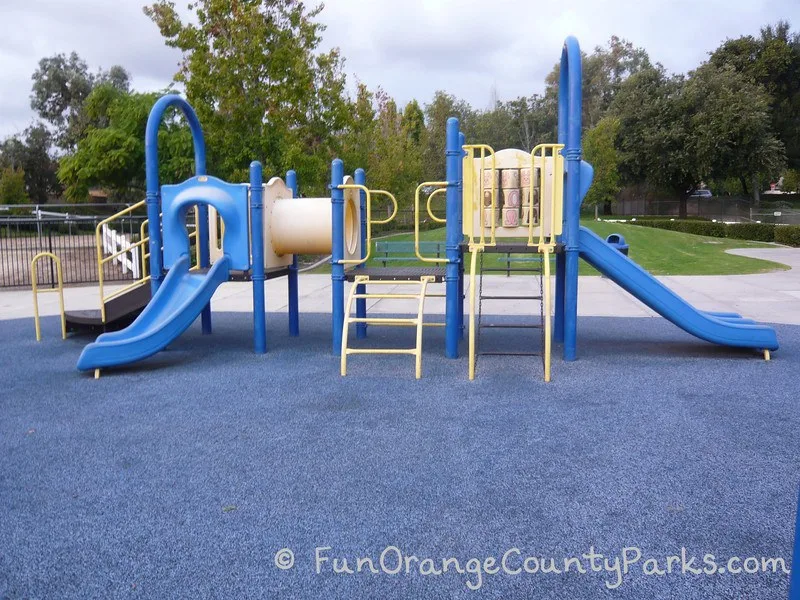 Checklist:
Dedicated free parking lot
Completely recycled rubber play surface (no sand)
Restrooms are located on the back of the police station which is across the parking lot and not visible from the playground area.
Horse arena
Grills/BBQs near the shaded picnic tables
Official City of Yorba Linda park information for park reservations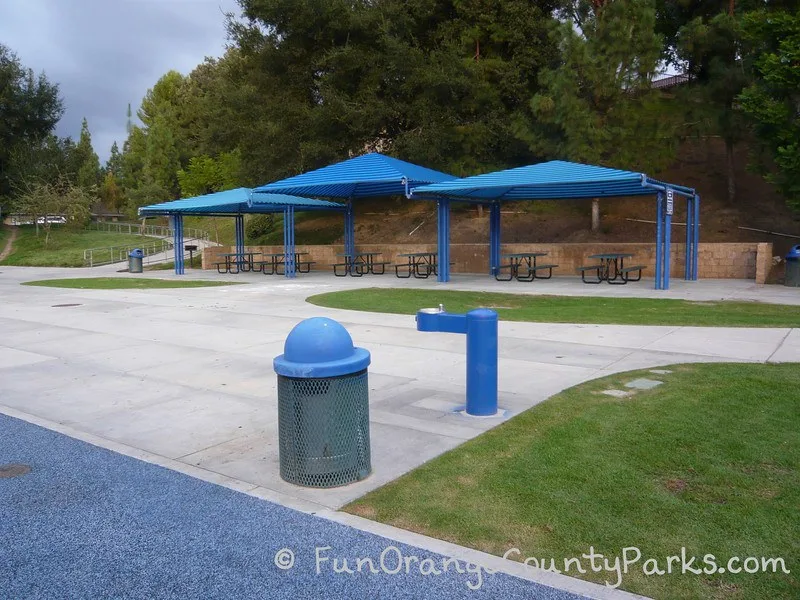 Originally posted in November 2010.