I love it when readers ask questions! Chances are — you are not the only one wondering about the answer. Facebook and the readers who follow me there have turned out to be an invaluable and instantaneous resource when I need answers to tough questions, like "How do I find parks with outdoor handball courts in Orange County?"
This one stumped me. I couldn't think of ANY. Oh no! Facebook to the rescue. Just hearing about some of them jogged my memory. Thanks to all who put on their thinking caps.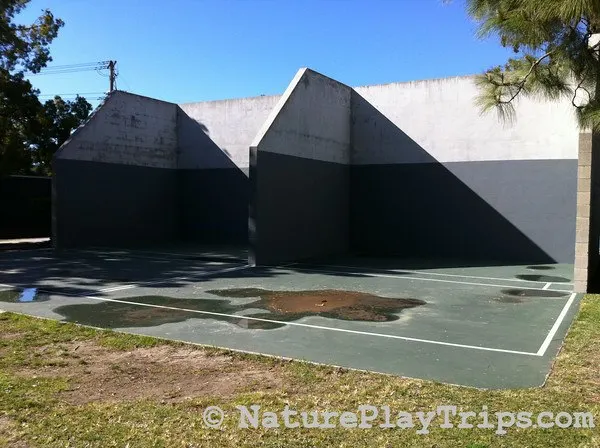 North County
Central County
South County
Del Obispo Park at the Dana Point Community Center (2 courts – pictured above) — Contributed by MA
It just warms my heart to see all those initials of helpful park lovers who are sharing their knowledge. It really does make a difference! This list would only include 2 or 3 parks if you were depending on me. Look what we can do together! Awesome.
Keep the recommendations coming!
Originally posted in February 2012.