The Fountain Valley Recreation Center and Sports Park Playground is an undiscovered playground off Brookhurst.
I imagine it's bustling with people on the weekends with its designation as a Recreation Center and Sports Park.
Although you might think this is part of Mile Square Park because of its location next to the golf course – it is NOT part of Mile Square Park.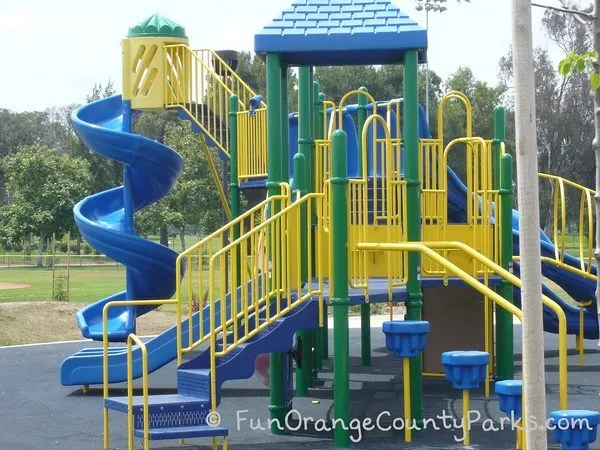 Directions to Fountain Valley Sports Park: Take the Brookhurst exit off Interstate 405. Turn right on Heil (5th traffic signal). There is a huge sign past the YMCA reading "Fountain Valley Recreation Center and Sports Park." Drive straight in and follow the road past the roundabout and make your first right into the playground parking lot. [Address: 16400 Brookhurst St., Fountain Valley] MAP to Fountain Valley Recreation Center and Sports Park Playground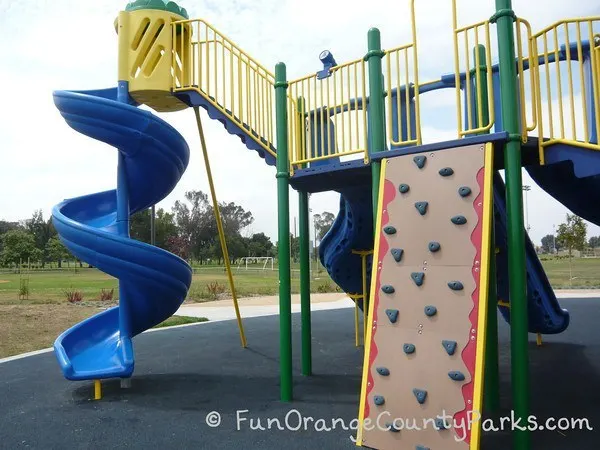 Highlights:
Brand new playground opened in Feb/Mar 2009
Huge adjacent grassy areas
Quiet and peaceful (when there are no games)
Walking trails
Picnic tables and benches near playground
Tall spiral slide, 3-tandem slides, lots of climbing apparatus, zip track, 2 bench swings and 2 baby swings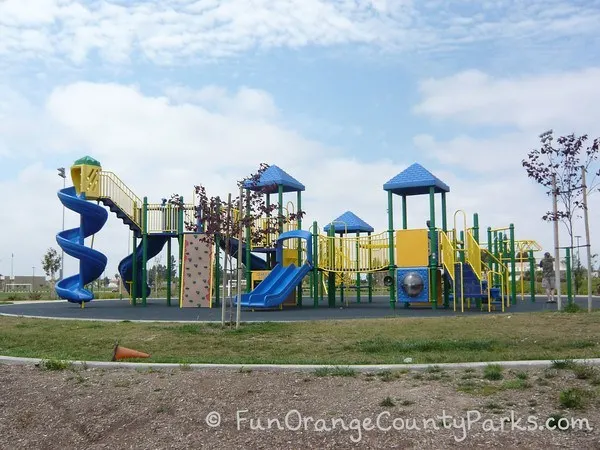 Be Aware:
Zero shade – so not ideal for hot summer mid-days
Equipment geared toward older kids (5-12). Young ones can play there, just need more supervision.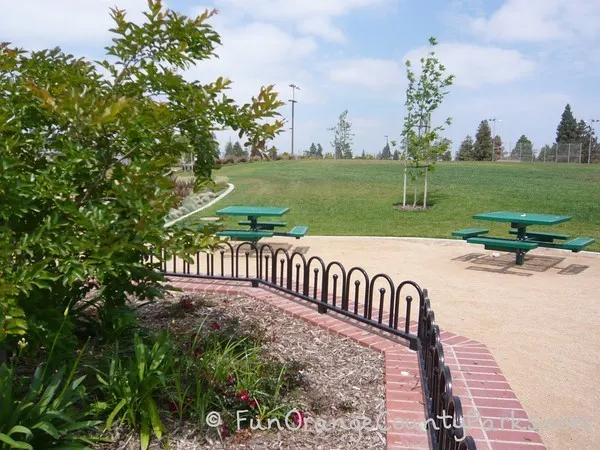 Checklist:
1100 parking spaces in this huge complex – a small lot right off the playground
Recycled rubber play surface (dark color radiated heat during our visit)
Restrooms nearby, but locked (unless during sports games) – may be able to find open restrooms by hunting around through park
NO shade on the playground
12 tennis courts
6 basketball courts
9 baseball fields
6 softball fields
3 dedicated soccer fields
One utility field
A lawn area for concerts
Walking trails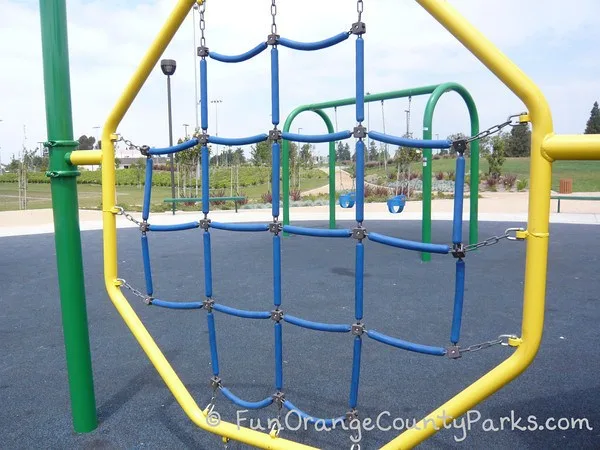 Park Nearby:
Originally published May 2009.