Lake Forest Park sits on a sloping hill near La Madera Elementary School. This is one of those parks that I passed by many times, because it just looks "eh" from the street.
Serrano Creek Park is right across Lake Forest Drive and it has SO much to offer that this little playground pales in comparison.
However, I wanted to cover it for the blog, so we stopped. We didn't spend much time on the playground, but had a wonderful adventure exploring the nearby trails!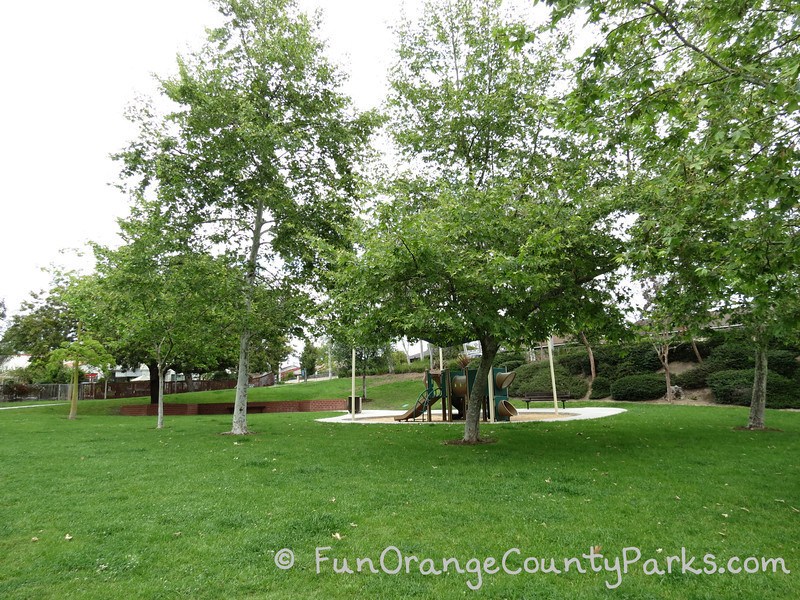 Directions to Lake Forest Park: Near the corner of Lake Forest and Trabuco on Serrano Road. From the I-5, take the Lake Forest exit. Follow it toward the mountains and turn right onto Serrano Road. Look for the park on your right. Park on the street. [Address: 24000 Serrano Road, Lake Forest] MAP TO LAKE FOREST PARK
Highlights:
The walking trails were the highlight of this park for us. Fun bridges to cross and wild trails to navigate.
The location is awesome (near Bagels & Brew, grocery stores, Chipotle, Heritage Hill Historical Park and Serrano Creek Park). You can walk to a lot of places from here.
The playground is small with only 2 small side-by-side slides.
We played frisbee on the grassy area – and kids will enjoy rolling down the hill.
Nice shade for picnics.
It has a shade cover!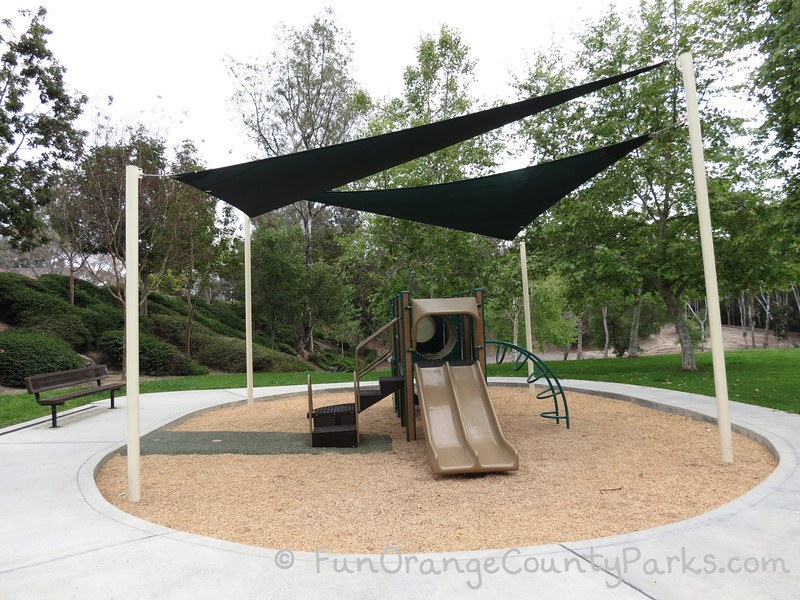 Be Aware:
NO restrooms
NO swings
One of those arching ladders that parents love to hate, but children love to climb.
Parking is probably quite busy at school drop-off and pick-up times.
A creek runs along the bottom of the park and throughout the trails.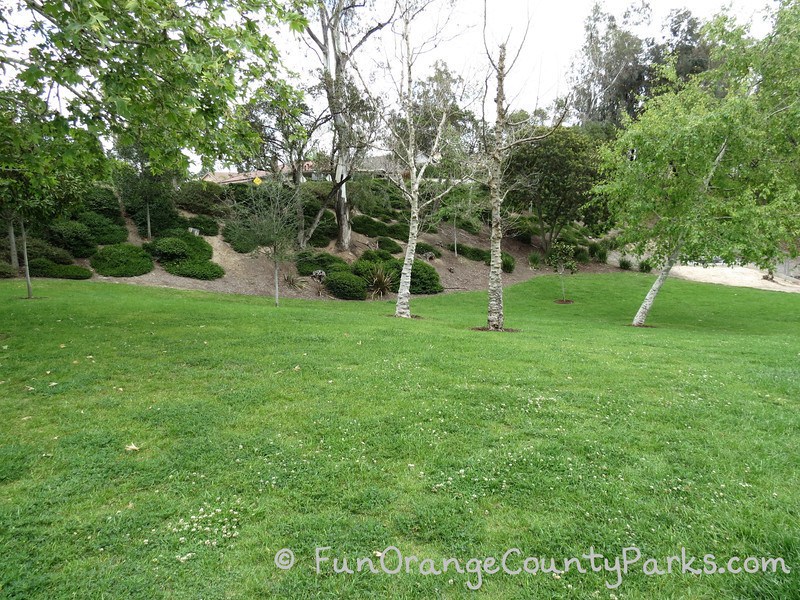 Checklist:
Parking on street (Be careful! It's a busy street.)
Bark play surface
No restrooms
Bring a frisbee
Benches, but no picnic tables or grills
Nearest public library branch: El Toro Library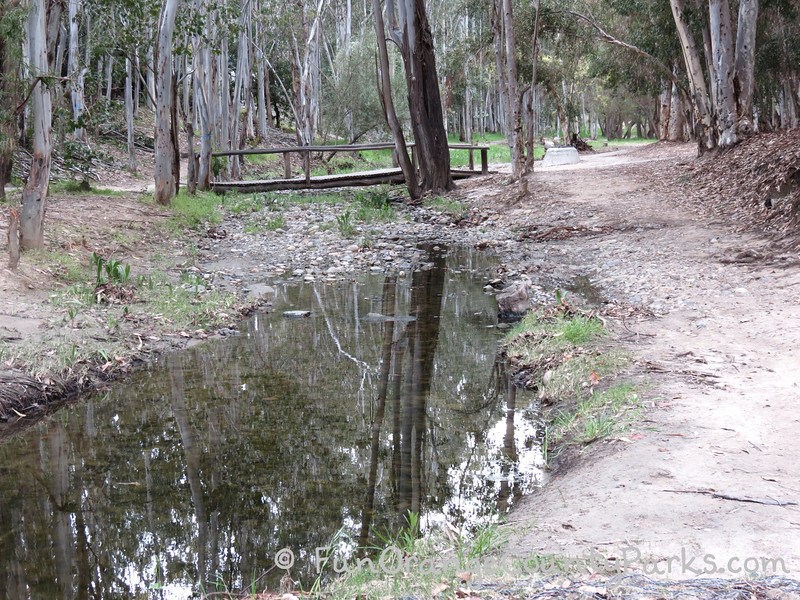 Nearby parks in Lake Forest:
Originally published in October 2012.