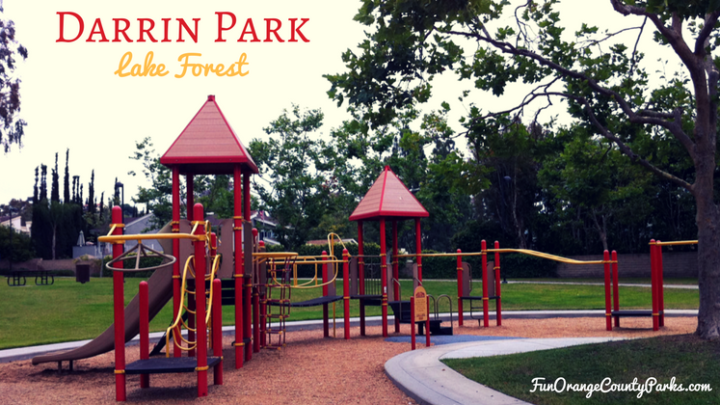 Darrin Park in Lake Forest is surrounded by apartments and homes, so it enjoys a steady stream of families with kids. During our visit, there were two families hanging out at the swings and as it got closer to lunchtime, more families came strolling down the sidewalk and onto the playground.
Location: Darrin Park is at the dead end of on Cherry Avenue off Trabuco Road near El Toro Road. From Interstate 5, take the El Toro exit and head towards the foothills. Turn right on Trabuco and make your first left onto Cherry Avenue. MAP TO DARRIN PARK IN LAKE FOREST
Recommended by: Carrie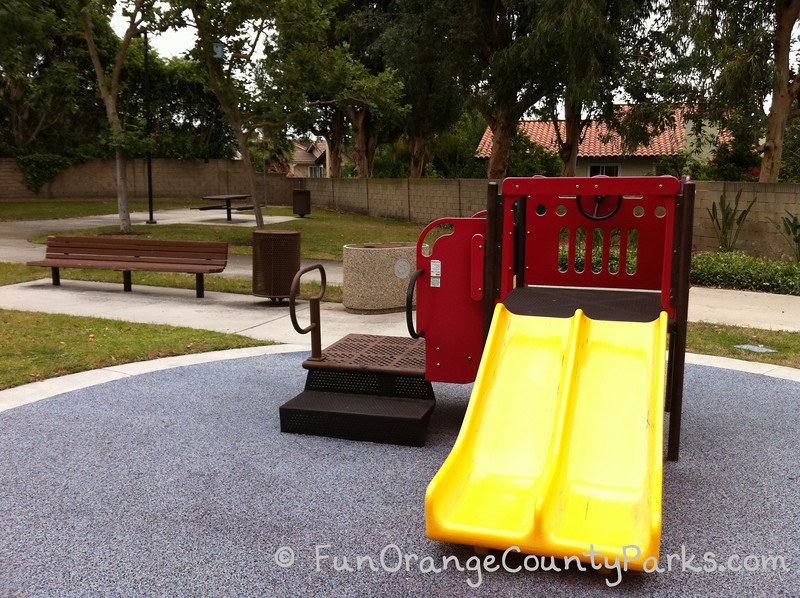 Highlights:
A large covered picnic area within range of the playground made for nice shelter and shade
There are some paved walking paths for "exploring" and wide open grassy areas
The playground is compact, so it's easy to see your children wherever they are playing
There's half court basketball for shooting baskets
2 baby swings, 2 bench swings
A very small 2-5 year old play structure – and a very large 5-12 year old structure with lots of monkey bars. This one would be hard to navigate for toddlers unless they had a lot of help.
My kids loved the "spinning umbrella" at this park because they could swing out high over the ground and land back on the platform. They spent all their time at this part of the playground (they are 5 and 9 years old).
Other kids were playing ball and chase with each other and no one was really on the equipment much.
I would go here often if I lived in the neighborhood to let the kids run and get outdoors. Cherry Park is just the other side of Trabuco and it's much more updated.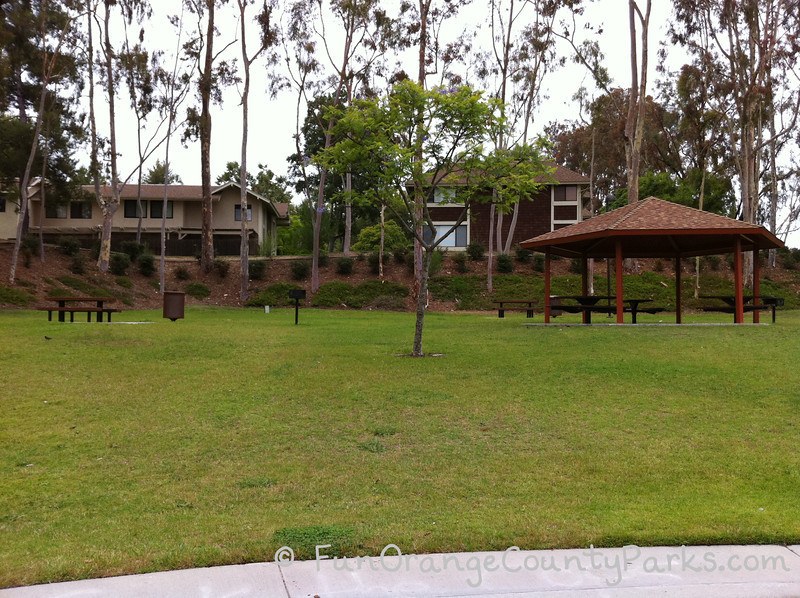 Be Aware:
NO restrooms
The bigger structure is really for bigger kids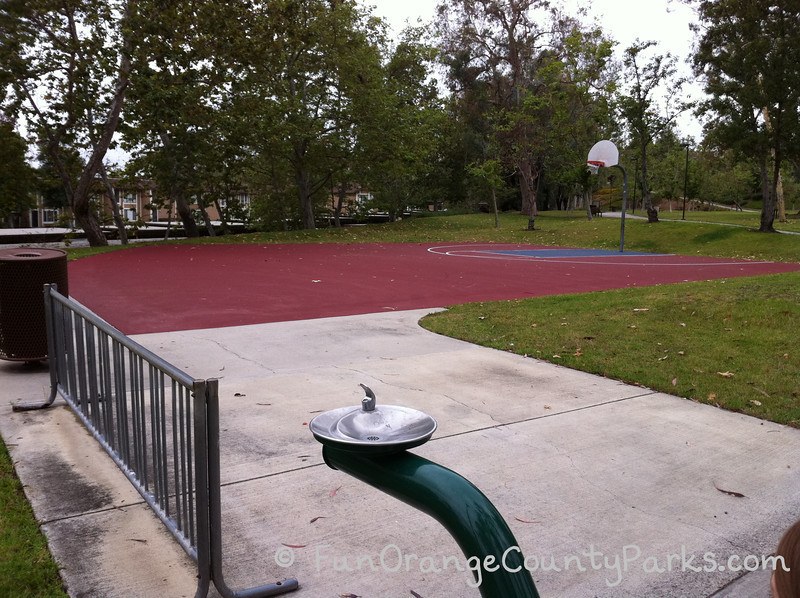 Checklist:
Dedicated parking lot
Bark play surface
Picnic tables and grills
Drinking fountain near playground and near basketball court
Half court basketball
Nearest public library branch: El Toro Library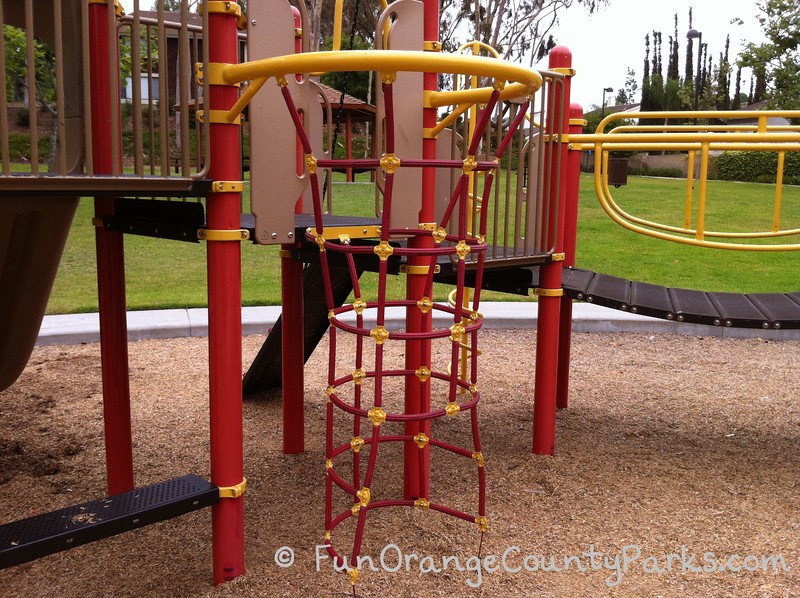 Nearby parks in Lake Forest or Mission Viejo:
Originally posted in June 2011.