Darrin Park in Lake Forest is surrounded by apartments and homes, so it enjoys a steady stream of families with kids.
It got a re-do in 2021 and it turned out awesome!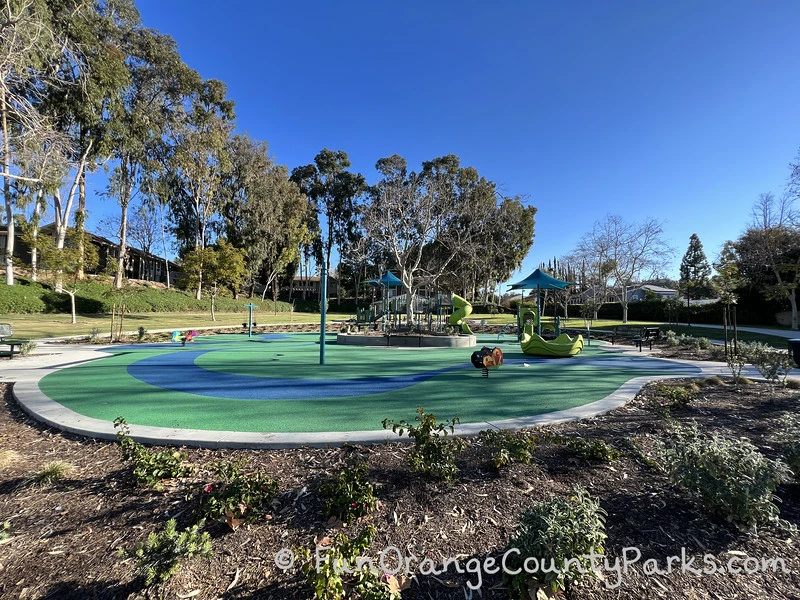 How to Get to Darrin Park in Lake Forest: Darrin Park is at the dead end of on Cherry Avenue off Trabuco Road near El Toro Road. From Interstate 5, take the El Toro exit and head towards the foothills. Turn right on Trabuco and make your first left onto Cherry Avenue. MAP TO DARRIN PARK IN LAKE FOREST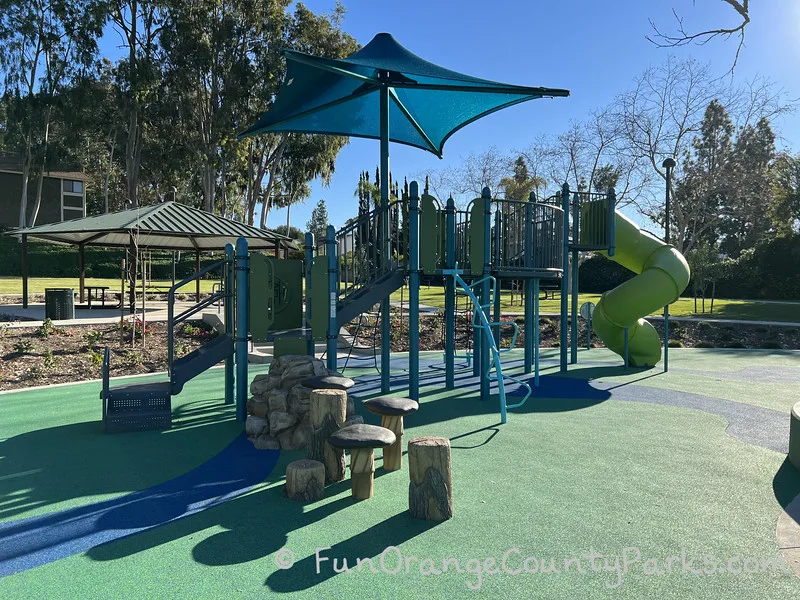 Highlights:
A large covered picnic area within range of the playground makes for nice shelter and shade. The stairway and sidewalk directly to the picnic shelter is an upgrade from the old set up.
There are some paved walking paths for "exploring" and wide open grassy areas especially past the basketball court.
The playground is compact, so it's easy to see your children wherever they are playing.
There's half court basketball for shooting baskets, which is especially nice if you have teens to bring along with younger kids.
2 baby swings, 2 bench swings along with some ride-on spring toys and one of those bulky plastic merry-go-rounds.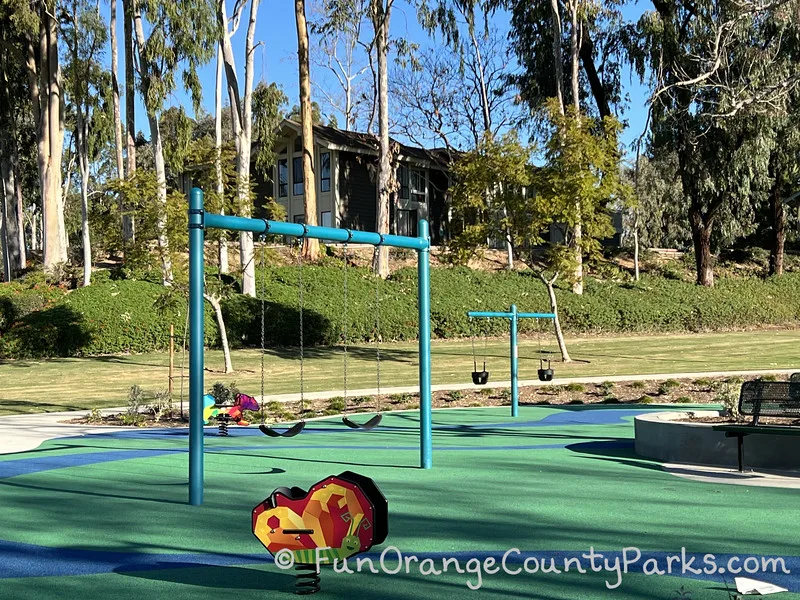 There's a small 2-5 year old play structure – and a larger 5-12 year old structure with lots of climbing opportunities.
This big kid play equipment has a few drop zones to watch out for if you have really little kids. It also has a twisty tunnel slide which is not super tall, but still a favorite with kids.
Other kids were playing ball and chase with each other and no one was really on the equipment much.
I would go here often if I lived in the neighborhood to let the kids run and get outdoors. Cherry Park is just the other side of Trabuco and it's got a new update, too!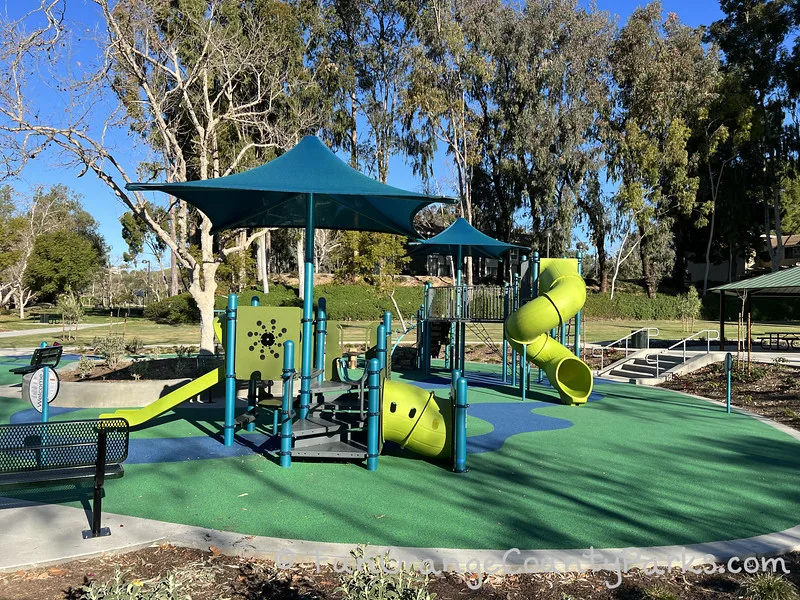 Be Aware: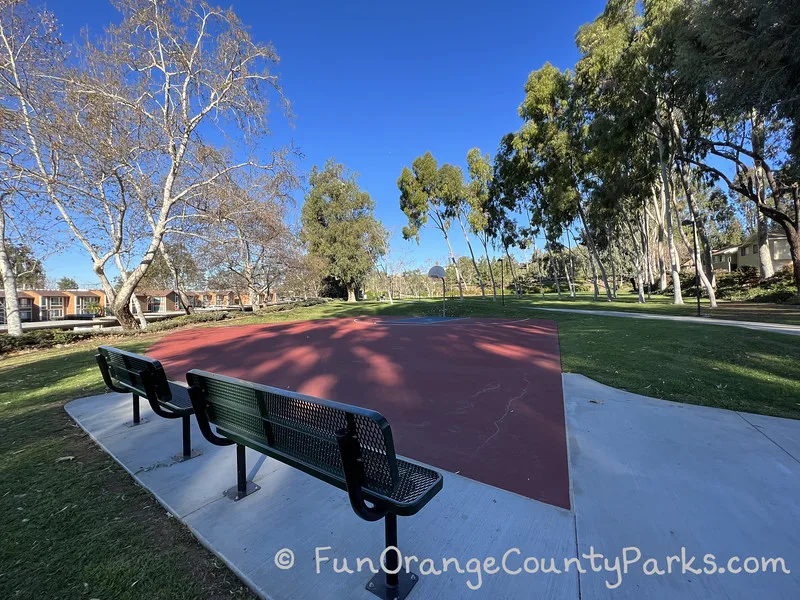 Checklist:
Dedicated parking lot
NO restrooms
Recycled rubber play surface
Picnic tables and grills
Drinking fountain near playground and near basketball court
Half court basketball
Nearest public library branch: El Toro Library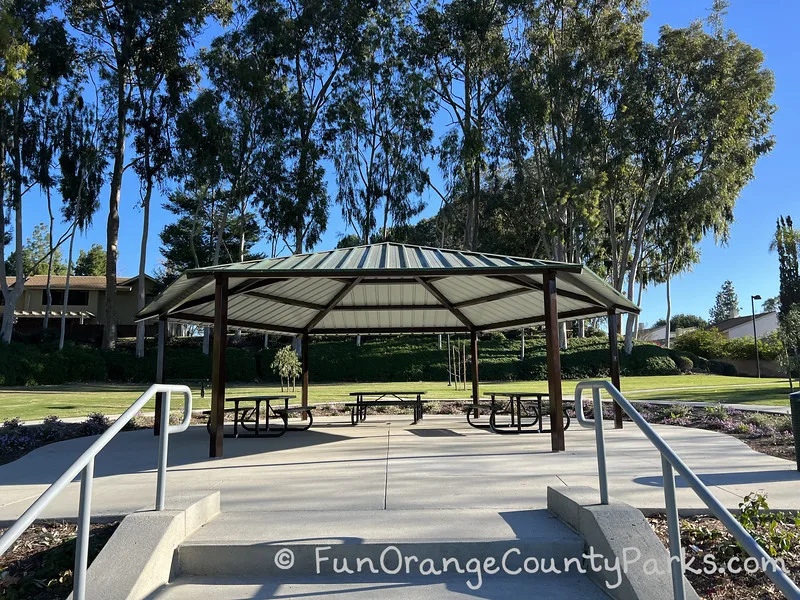 Nearby parks in Lake Forest or Mission Viejo: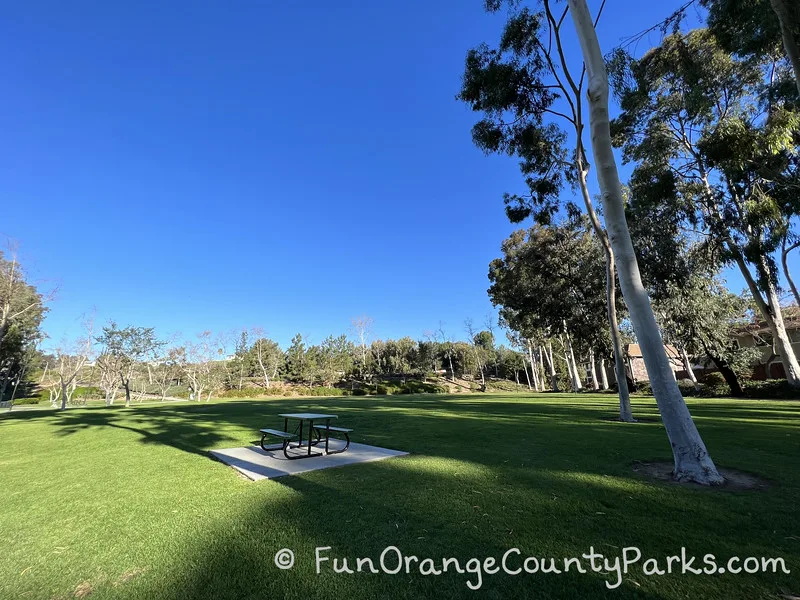 Originally posted in June 2011.

Photo Archive of What Darrin Park used to look like! What an improvement!