Rimgate Park in Lake Forest was one of those put-your-finger-on-the-map-and-see-what-park-is-nearby finds for us.
No one was there when we first arrived which encouraged the kids to scurry from structure to structure to see what the place had to offer them by way of pretend play.
They ended up playing a form of Little House on the Prairie with Ma and Pa living at the little kid structure.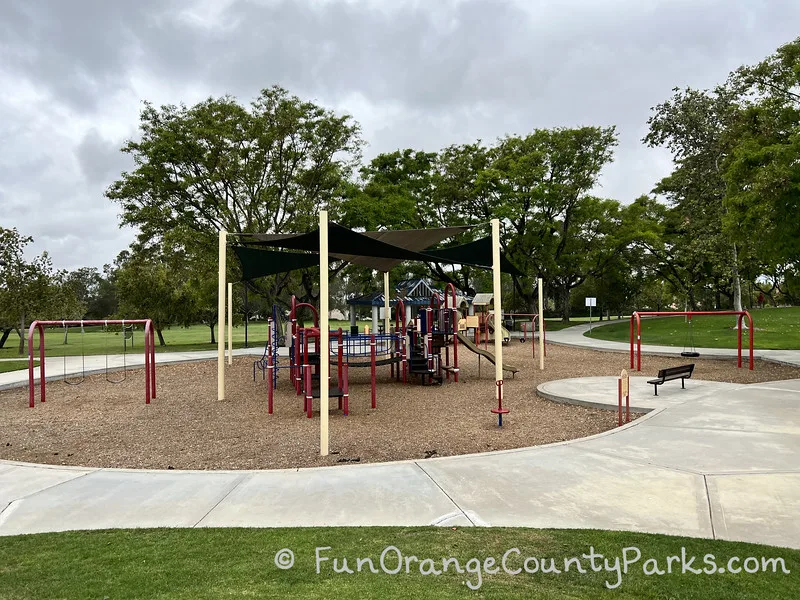 Directions to Rimgate Park in Lake Forest: Exit Interstate 405 at Lake Forest Drive and head east toward the foothills. You'll drive past Trabuco Road and make a right onto Newvale Drive. Bear left as the road dead-ends into Rimgate. Park ahead on your right – parallel to the park. (Park Address: 29772 Rimgate Drive, Lake Forest) MAP TO RIMGATE PARK IN LAKE FOREST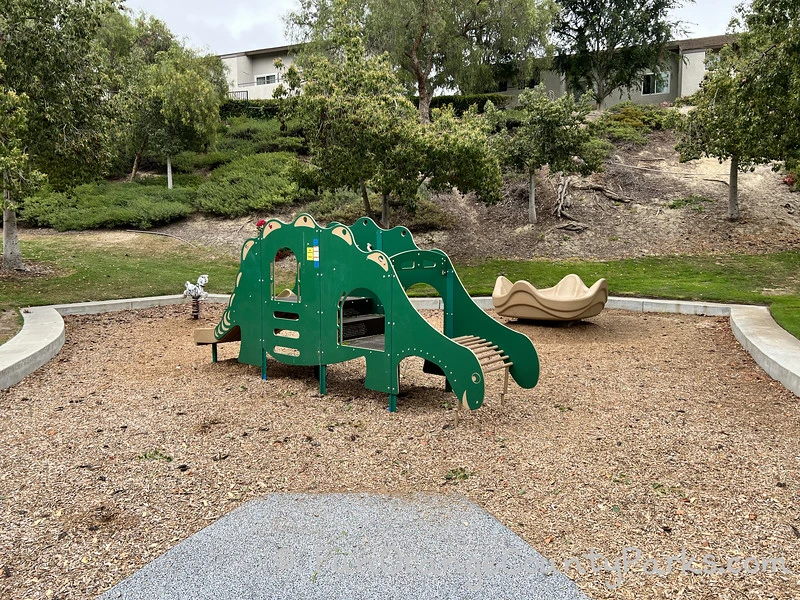 Highlights:
I knew right away I'd like this park, because I could see the whole area while walking from the car to the play equipment.
There's a nice basketball court and tennis court for the sporty family.
I loved that the small playground is up on a little hill. It used to be the only part of the playground with a sun shade, not it is one of the only parts that doesn't.
There are two larger play structures near the picnic area with slides, bridges, and monkey bars.
My older kids liked the fire poles and corkscrew poles.
Kids can roll down the small hills.
Bring sand toys and balls for the courts.
A dinosaur slide/climbing area was a unique place to play, along with the spring animals nearby.
2 baby swings are near the picnic gazebo.
2 big kid swings near the bigger equipment.
1 tire swing.
There are now shade sails over most of the big kid equipment.
There is also fitness equipment along the walking loop sidewalk at this park. This equipment is only for adults or teens 14 and older.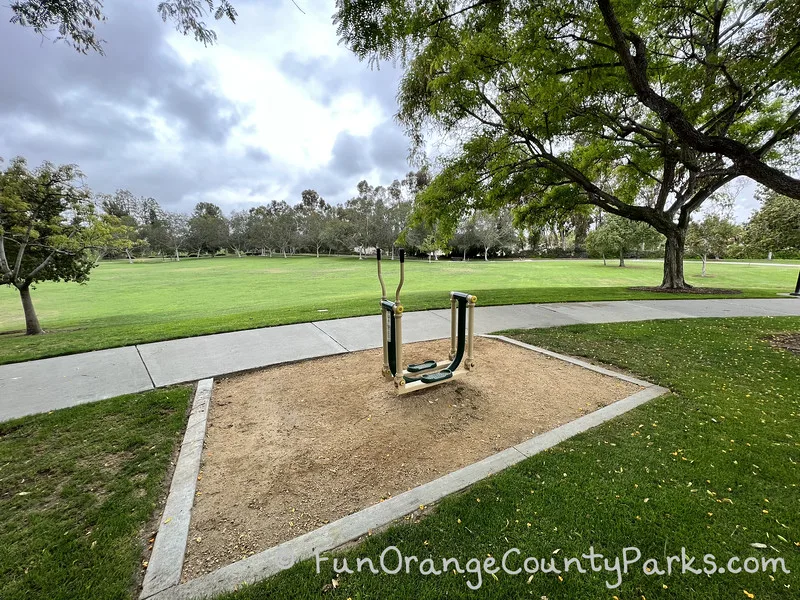 Be Aware:
The large grassy area is used as a sports field, so you may be competing for parking with sports on the weekends.
As always, the 5-12 year old equipment has drops for younger kids.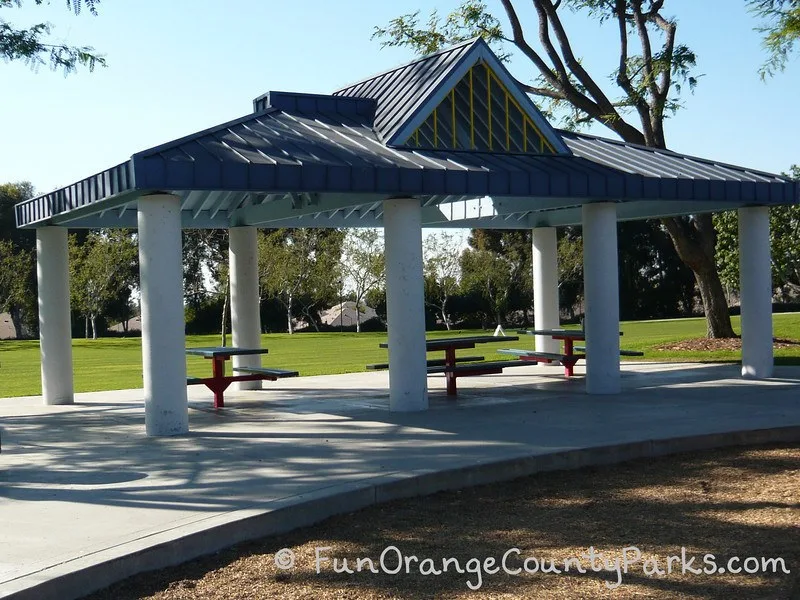 Checklist:
Parking on the street fairly close to the playground
Wood chip surface on large playground and sand surface on small play area
Restroom building right next to the street
Shade over the younger child play space
Covered picnic tables
Shade for picnics on the lawn under trees
Drinking fountains near the tennis courts
Basketball court
Tennis court
Small sidewalk loop for walks (with an overlook onto the El Toro Cemetery)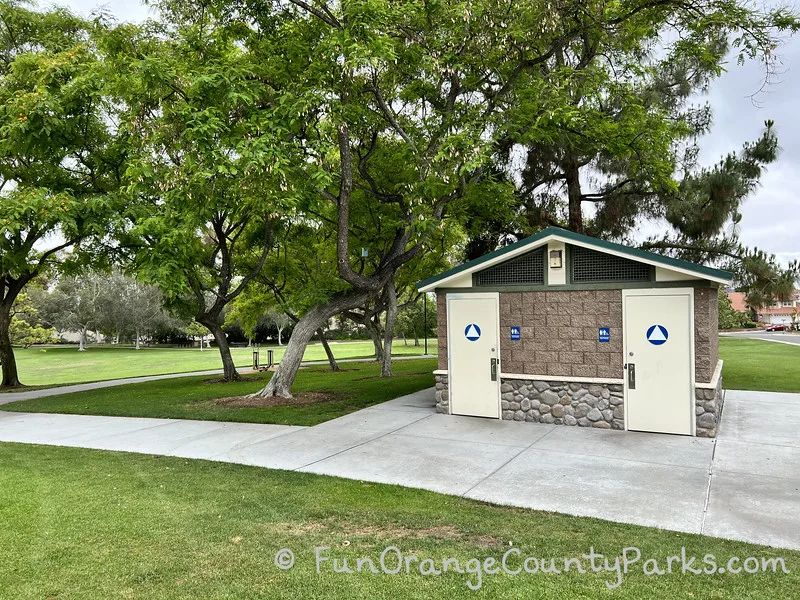 Nearby parks in Lake Forest:
Originally published in March 2011.