Heritage Hill Historical Park in Lake Forest is a local treasure.
Serrano and Whiting are familiar names for those traveling in Lake Forest, but learning the Native American history and history of ranchos will introduce you to the people behind the names.
Once you're done with your experiential history lesson – head over to Serrano Creek Park for some play and maybe some natural exploration among the eucalyptus.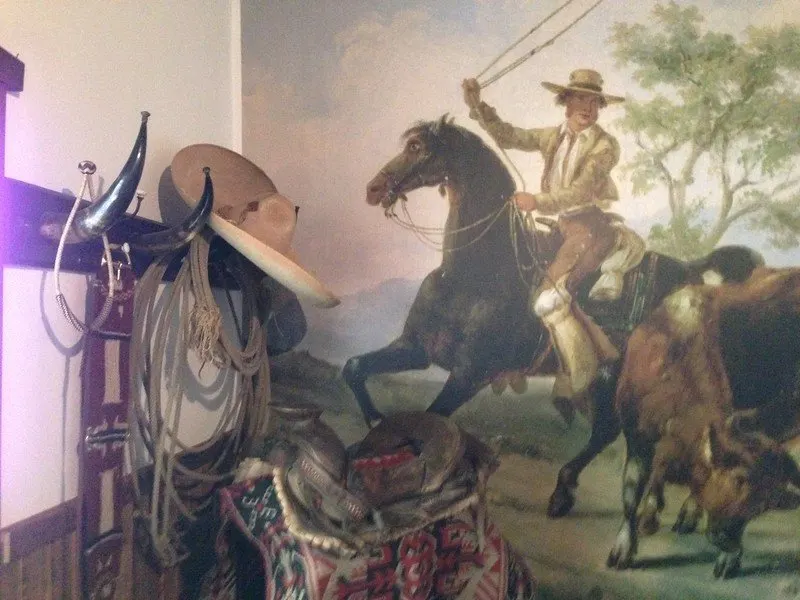 Directions to Heritage Hill Historical Park in Lake Forest: On the corner of Lake Forest Drive (exit off Interstate 5) and Serrano Road. You'll turn left onto Serrano and take your first right into shopping area parking lot. Bagels and Brew is steps away from the park entrance. (Park Address: 25151 Serrano Road, Lake Forest) MAP to Heritage Hill Historical Park in Lake Forest
Recommended by: Jenny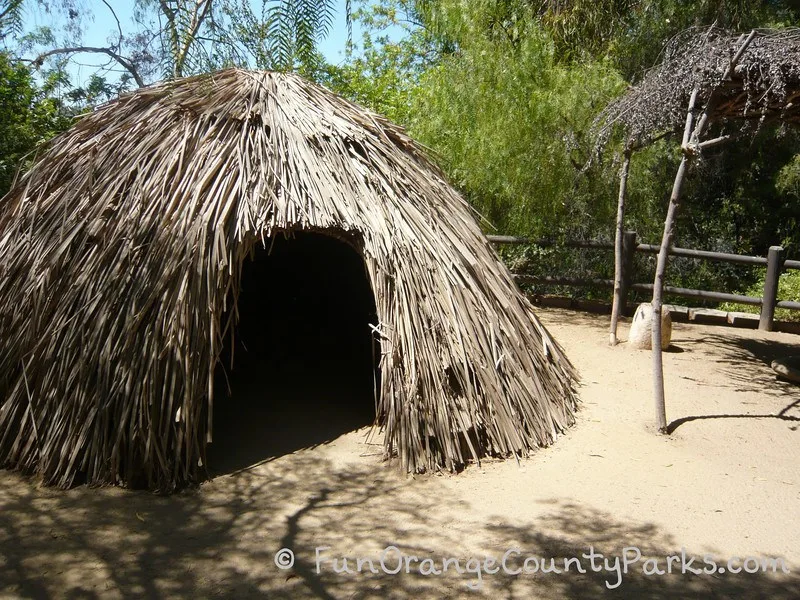 Highlights:
We are a self-tour kind of family – but I would highly recommend the docent led tours. Our tour took over an hour. Our docent, Carolyn, knew her stuff and shared every detail. I'm amazed at how much I learned (considering I'm a know-it-all type).
You don't get to go deep inside the buildings unless you are on a tour with a guide. Inside the Serrano Adobe there are many stories about life and even a more interactive room where children can see historic artifacts and try on period clothing.
I also like touring the kitchen of the Bennett Ranch house with its old time kitchen and gadgets.
My kids loved the school room and are still recounting details they learned about how a one-room schoolhouse operated way back then.
The spirit of discovery and the perspective on our life now compared to past history is an invaluable part of adventuring here.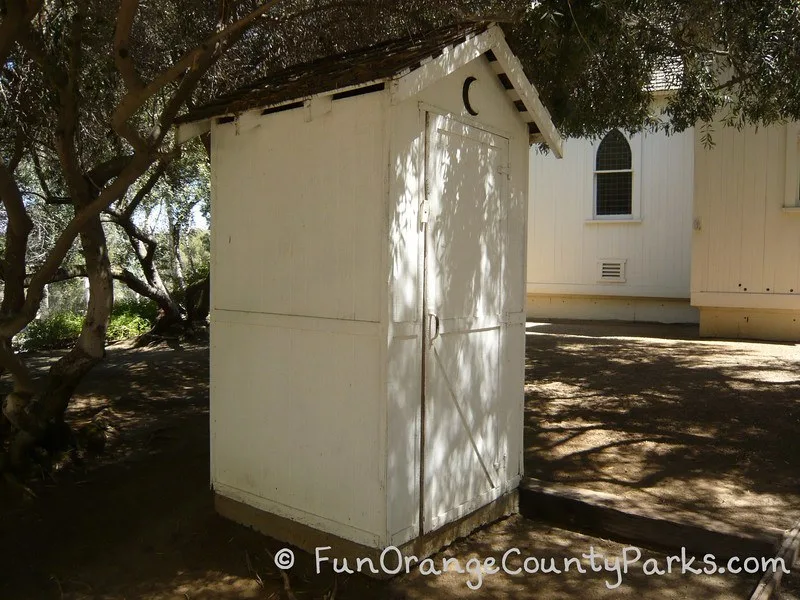 Be Aware:
Park can close early on the day of special events! Check their website before you go (for instance, it closes at 2pm on the days when Fall-O-Ween is held).
There is no playground at this location. It's a historical park with old buildings and meandering trail.
Plenty to explore and touch outside – but if you take 1 year olds on the tour I'd recommend holding them in your arms while inside (to avoid breakage of fragile artifacts and art). Or just wait outside until the tour moves out again.
Closed Sunday and Monday.
Check the official website for info on the tours.
Special events impact the "crowd factor." When we took the tour, it was just us and another very nice family and it's always pretty quiet when we visit. In May, they host Rancho Days Fiesta generally during the first weekend of the month. They also have 2 Halloween events (one tame and the other kinda scary) and there's a Victorian Christmas event along with a Candlelight Walk event during December. This place is very popular at times when they host special events. It's pretty special to visit this place at night.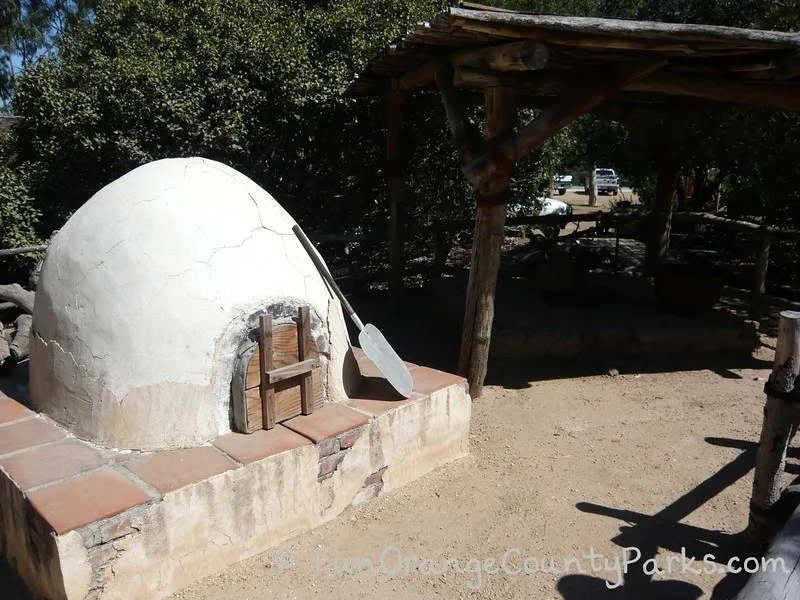 Checklist: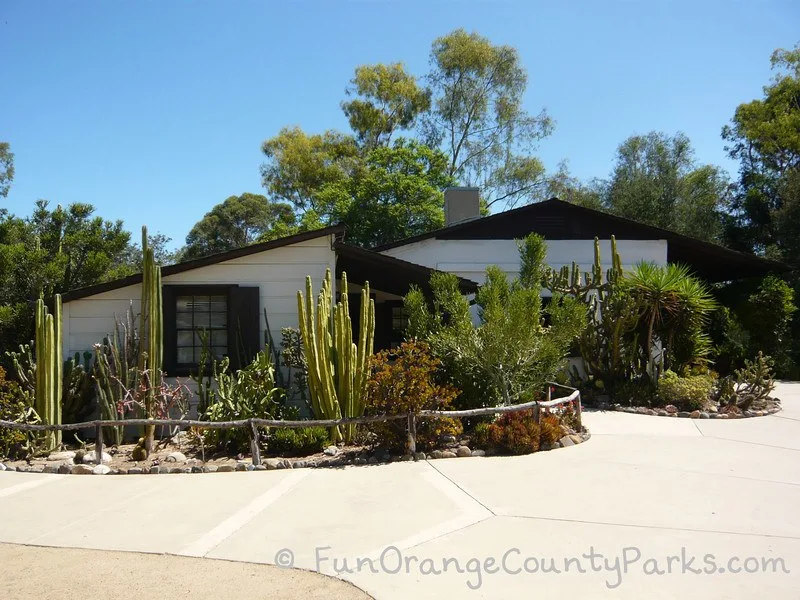 Nearby parks in Lake Forest: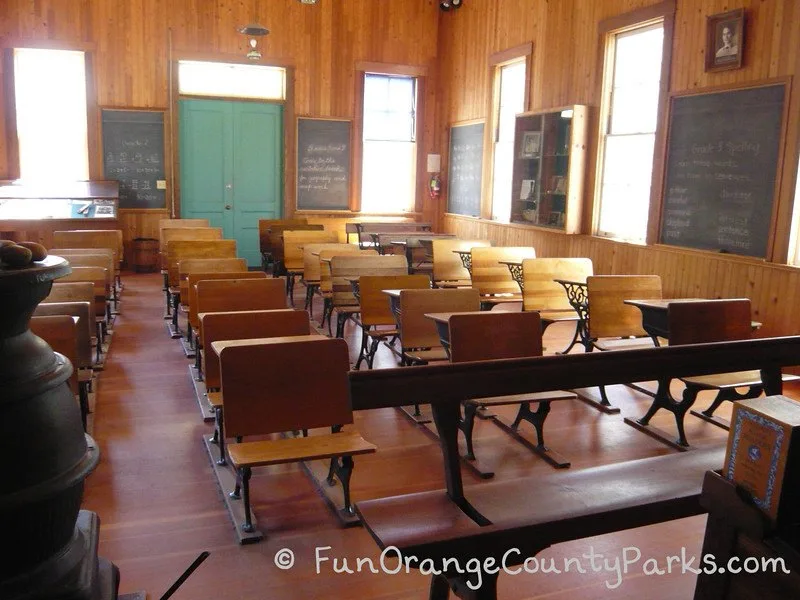 Originally posted in September 2009.