What are the best state parks in Orange County for kids and families? You might be wondering if you are coming to California on vacation or if you just purchased a California State Parks Pass which allows you to park your vehicle at these treasures.
Now that you can check out a California State Parks Pass from your local library with your library card, this question is getting asked more and more!
Let's explore your options . . .
What California State Parks are in Orange County?
Honestly, all of the California State Parks in Orange County are appropriate for kids and families. In fact, they are some of my absolute favorite spots because of their sheer size and the nature you can find in these protected places.
Bolsa Chica State Beach
Chino Hills State Park
Crystal Cove State Park
Doheny State Beach
Huntington State Beach
San Clemente State Beach
NOTE: Corona Del Mar State Beach (excluded from parking pass)
And I would also add in San Onofre State Beach which is right to the south of Orange County in San Diego County. I still include it because it's super close to San Clemente and my family likes to go there with our state parks pass.
Now here's a little more detailed look at what each of these spots has to offer kids and families.
Best California State Parks in Orange County for Kids and Families
Let's say you invested in a California State Parks Annual Pass or you've checked out a California State Parks Pass from the library. What are the best state parks in Orange County where you can use the pass?
Each of these listings has a complete blog post attached with even MORE details and photos. So don't be shy about clicking over to the full blog posts about our state parks in Orange County.
(NOTE: This is NOT an official source of information. I am a park lover and I blog about parks to promote play and empower OC families to prioritize nature time. I believe this is the kind of information caregivers need to undertake these kinds of outings!)
I don't have a blog post (yet!) on this one:
Chino Hills State Park in Brea – known for its wildflowers and Discovery Center
How to Get a California State Parks Pass for Parks in Orange County
With Fee
No Cost Options
Park outside the park and walk. Some parks/beaches are better set up for this than others. I know people do this, but I really don't recommend because sometimes it's a really far walk (not ideal for families) and even though you are using the park, the park is not getting your $ for upkeep and maintenance.
4th Grader Adventure Pass. Do you have a 4th Grader? Well, you can get into national AND state parks for free with your 4th grade student. Unfortunately, this pass does NOT cover any of the parks in Orange County that I listed except for Chino Hills State Park. Here is a list of parks that this pass covers.
Check out the California State Library Parks Pass from your local library. This is rolling out in April and May 2022 and you get access to the same 200+ parks as the regular annual state parks pass mentioned above! There is a comprehensive website called CheckOutCAStateParks.com which explains all the details and you can learn more from your local library.
CalWORKS Golden Bear Pass. Are you a family enrolled in CalWORKS? You can apply for this pass through the California Department of Social Services on a secure form. You can apply any time during 2022 and the pass is good through December 31, 2022. This is also good at the 200+ parks.
A little bit more info on that new Library Parks Pass:
As part of a three-year pilot program starting in April, each library jurisdiction will receive at least three California State Library Parks Pass hangtags per branch for checkout by library patrons, including mobile libraries. Park Passes will enter circulation on a rolling basis throughout April and May for checkout by library patrons; library users can contact their local library for more information. Library-card holders will be able to check out the pass for the allotted number of days allowed by the local library, then return the pass to the library for others to use. The pass is valid for entry of one passenger vehicle with capacity of nine people or less or one highway licensed motorcycle at participating state park units.
Camping Costs Extra!
Just so there is no confusion, all of the discussion above is about day-use parking passes.
Even though I mention camping as an option at some of the parks in my list, camping is NOT included with your day-use pass. You will have to pay a separate fee and make reservations to stay for camping.
To summarize: If you are camping, you do not need a day pass. If you are using the day pass, it does not include camping.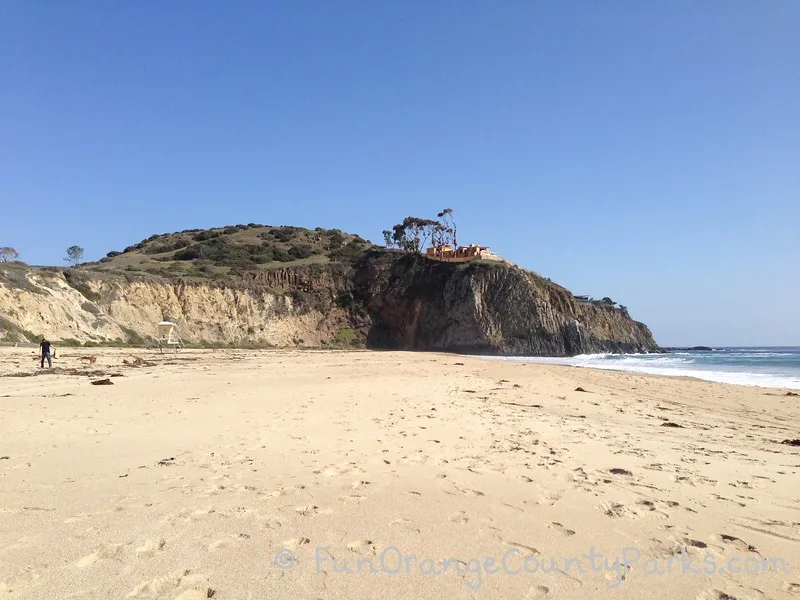 Benefits of Getting a Pass
Whether you pay for the Annual Pass or get it from the Library or CalWORKS, I count about 20+ family-friendly parks and beaches in the LA/OC/SD area to visit. That's not to mention road trips to the redwoods or central and northern California where there are many more places to go.
Here is why they are worth checking out!
Get out in nature at some of the most amazing and biologically-diverse spots in the whole country!
It gives you the freedom to visit these places multiple times during the time you have the pass.
You can just drive in to park to see the sunset or make a quick visit without feeling like you are wasting money.
You get access to these parks for your whole carload of people (up to 9).
I think you are more likely to visit the parks when you have the pass.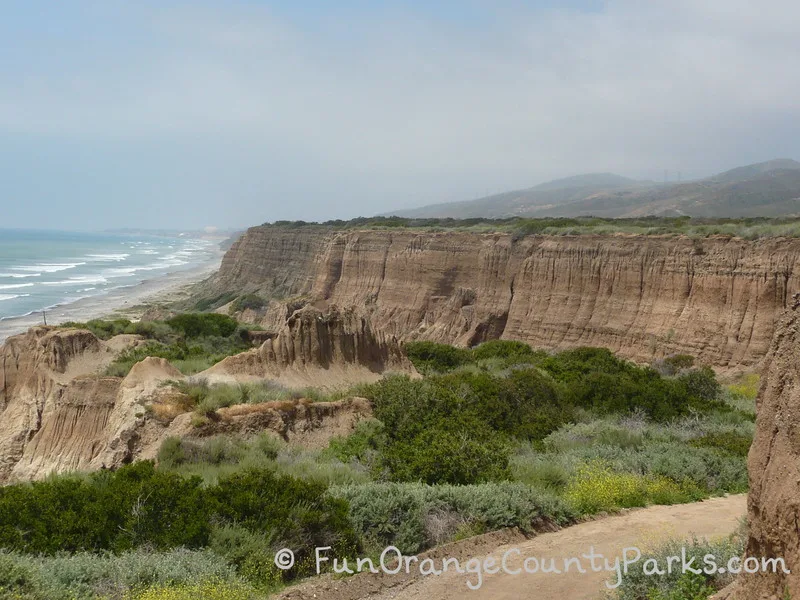 Where Else Can You Visit CA State Parks near Orange County?
Los Angeles County
Popular Los Angeles County State Parks (SP) and State Beaches (SB)
Antelope Valley CA Poppy Reserve (SNR)
Leo Carrillo SP
Malibu Creek SP
Malibu Lagoon SB
Topanga SP
Will Rogers SHP
El Matador Beach (Robert H. Meyer Memorial State Beach)
San Diego County
Popular San Diego County State Parks (SP) and State Beaches (SB)
Border Field SP
Cardiff SB
Carlsbad SB
Cuyamaca Rancho SP
Palomar Mountain SP
San Elijo SB
San Onofre SB
Silver Strand SB
South Carlsbad SB
Torrey Pines SB & SNR
I hope you get a chance to experience some of our amazing CA State Parks in Orange County and nearby!