The California State Parks celebrated their 150th year. Buying a pass is a great way to support our state park system or give someone the gift of outdoors.
Remember, if you want to visit Bolsa Chica State Beach, Huntington State Beach, Doheny State Beach, or other state beaches and parks in Orange County – it's going to cost you $15/day use.
I certainly get my money's worth out of my annual pass.
Here's the day use fee schedule if you're wondering about other parks which are also around $10 to $12 a day.
Annual passes are for day use only – not overnight camping.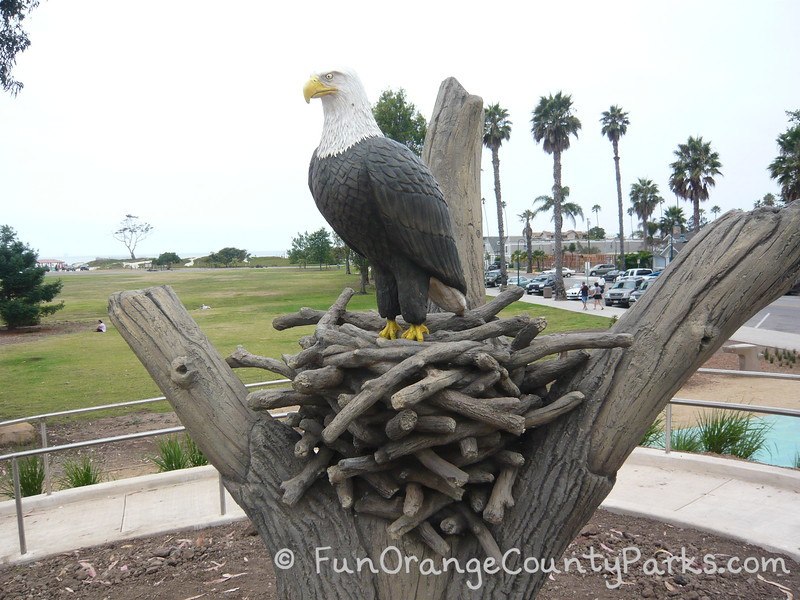 Where Can You Play?
There are 20+ family-friendly parks and beaches in the LA/OC/SD area to visit by purchasing this pass.
It gives you the freedom to visit these places multiple times during the week, too!
You can just drive in to park at Crystal Cove and see the sunset!
Make this your Year of State Parks!
You get access to ALL of these for your whole carload of people for $195/year.
Orange County State Parks (SP) and State Beaches (SB)
Bolsa Chica SB
Chino Hills SP
Crystal Cove SP
Doheny SB
Huntington SB
San Clemente SB
NOTE: Corona Del Mar SB (excluded))
Popular Los Angeles County State Parks (SP) and State Beaches (SB)
Antelope Valley CA Poppy Reserve (SNR)
Leo Carrillo SP
Malibu Creek SP
Malibu Lagoon SB
Topanga SP
Will Rogers SHP
El Matador Beach (Robert H. Meyer Memorial State Beach)
Popular San Diego County State Parks (SP) and State Beaches (SB)
Border Field SP
Cardiff SB
Carlsbad SB
Cuyamaca Rancho SP
Palomar Mountain SP
San Elijo SB
San Onofre SB
Silver Strand SB
South Carlsbad SB
Torrey Pines SB & SNR
Before you freak out too much about the cost, read my post about 3 Ways to Make Your Investment in California State Parks More Affordable. I've done the math for you — and I think it's pretty convincing of the value you will get from this pass!
Why Buy a California State Parks Pass?
First of all, CA State Parks are such treasures that you'll want your kids to be able to experience them over and over again!
These parks fit all the parameters of the Nature Kids Institute Nature Connection Pyramid.
Secondly, see the Monthly block on the pyramid? And how it notes the #1 reason for closures is under-utilization by the public.
So you can save a park, just by visiting it.

How to Decide Which Pass to Buy If You Want to Visit CA State Parks & Beaches in Orange County
Always consult the official California State Parks site for the final word on pricing.
As recently as 2015, there was an option to buy the pass from the California State Parks Foundation. Unfortunately, that program was discontinued.
Now the only option is to buy your pass directly from California State Parks. It means there's less of a need for a blog post explaining each option, but I know there are misunderstandings about which parks are included in the pass.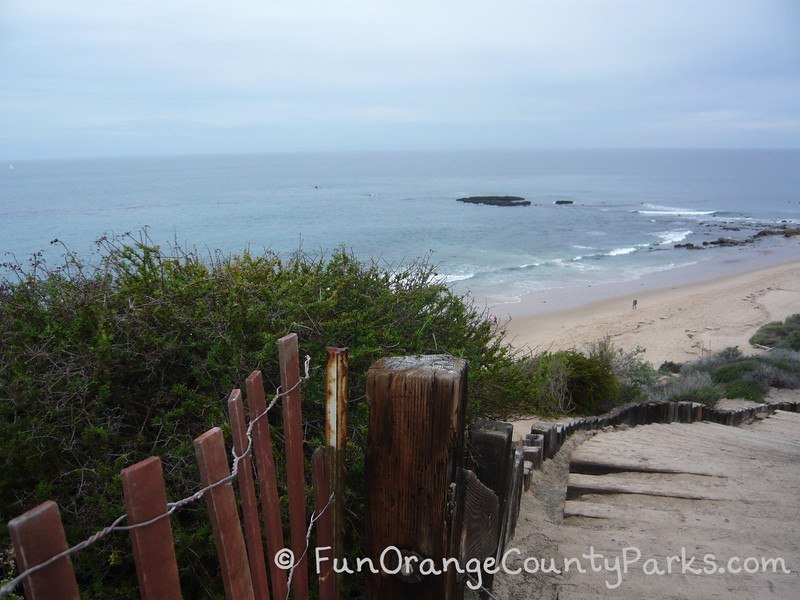 The California Explorer Pass ($195) gives you access to most of the popular state parks (state parks operated locally have never been included).
At the $15 rate for most Orange County state beaches and parks – you only need to go 13 times in a year or basically once a month to make it worthwhile.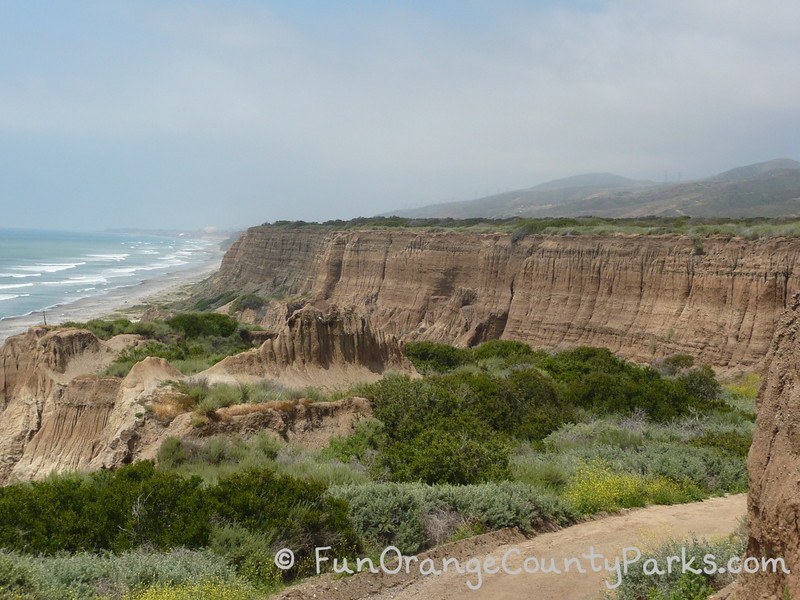 The Golden Poppy Pass ($125) has limited access with NOT all parks included. Make sure you always check the parks accepting the Golden Poppy Pass before you make your purchase.
There are other passes available with discounts for seniors (Golden Bear Pass) and disabled.
There's even a Distinguished Veteran's Pass with no fee.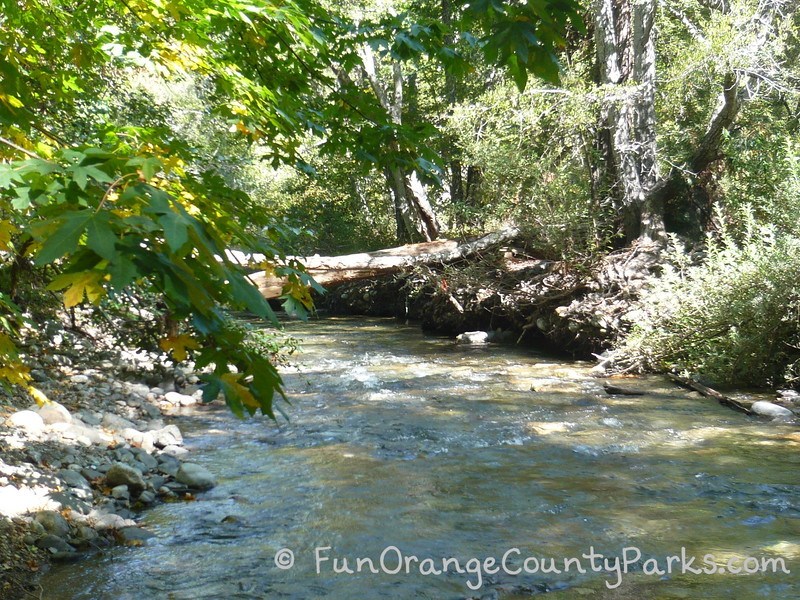 Buy pass directly from California State Parks
Remember! Many of us who live in Southern California go to the same state beaches multiple times. During summer, state beaches are staffed with lifeguards and have access to restrooms, showers, and picnic areas.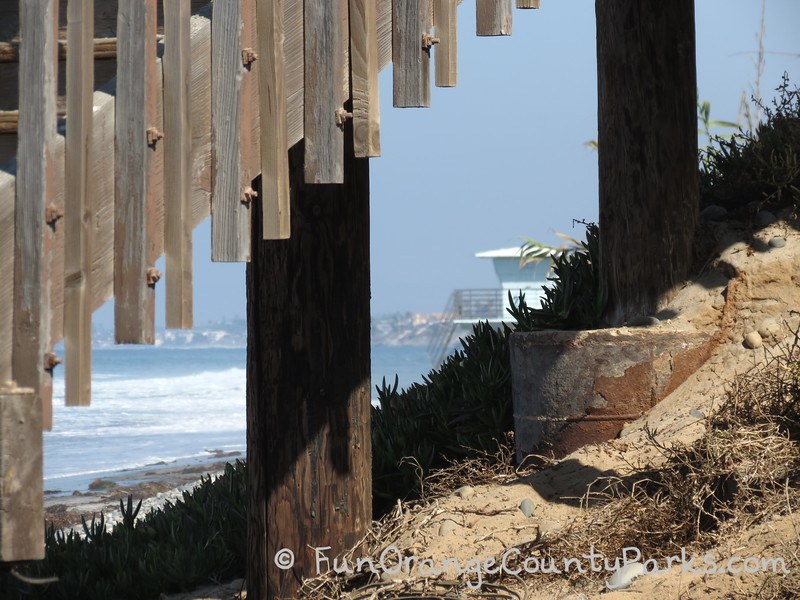 Ordering through the online store is probably the easiest — or you can purchase in-person at District and Sector Offices.
Over the years, I've bought mine from the gate attendants at Crystal Cove State Park, Bolsa Chica State Beach, Doheny State Beach, and Huntington State Beach.
I just waited until I made my first visit after the previous pass expired and paid for a pass at the entrance rather than the day fee.
You will get your hang tag pass right from the attendant at the gate.
I like this option because I don't have to wait for it to come in the mail.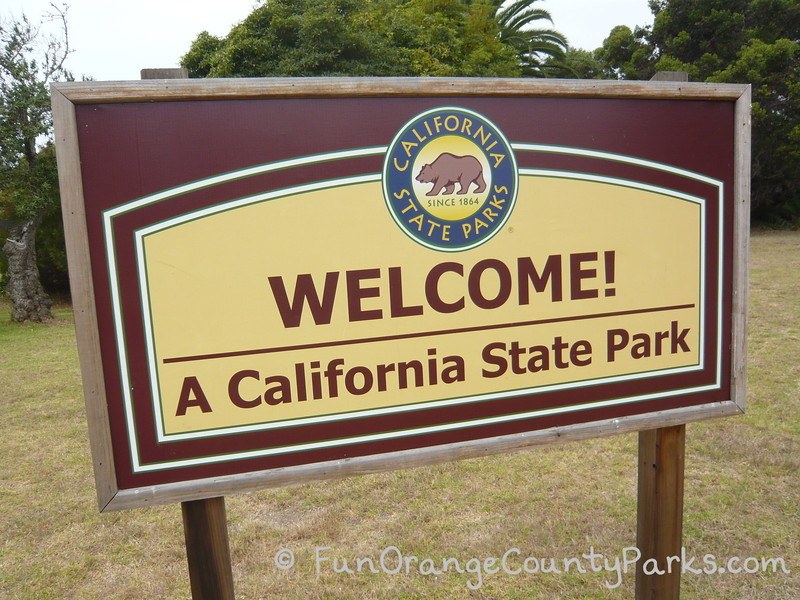 Give the Gift of California State Parks
See the Math
Park photos: San Onofre State Beach, Carpinteria State Beach (top), Crystal Cove State Beach, San Onofre State Beach, Pfeiffer Big Sur, South Carlsbad State Beach
Disclosure: I have been a member of the California State Parks Foundation and SPAN: State Parks Action Network, but I am not affiliated with them in any other way. All my views are my own and you should check the linked official websites for official information.