Oak Creek Park in Irvine has a bustling playground that is often busy with moms' groups or sporting events.
I had to hit it early in the morning to grab photos without kids, but Stroller Strides group was gearing up for their morning workout.
It's about a block away from Valley Oak Park (across Barranca). I thought it was only a soccer field, but there's a playground!
Directions to Oak Creek Park in Irvine: Easy to find from Interstate 405 and 5. From 405, exit Sand Canyon and go inland. Turn left on Barranca and take an immediate right on Valley Oak Drive. Turn right into the parking lot. If you are coming from the 5, head toward the 405 and turn right on Barranca. Then take the right onto Valley Oak Drive. It's basically at the corner of Barranca and Sand Canyon. (Park Address: 15616 Valley Oak, Irvine) MAP TO OAK CREEK COMMUNITY PARK IN IRVINE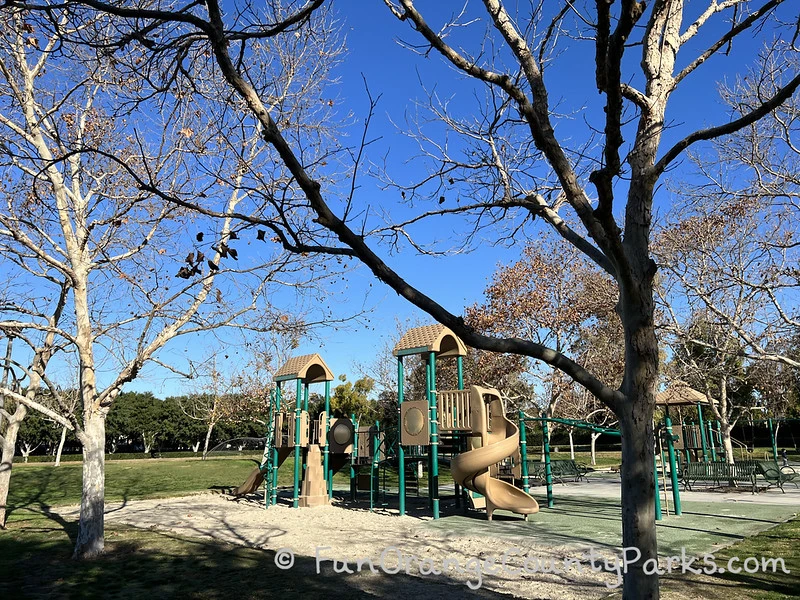 Highlights:
There's lots of space to RUN and get the wiggles out
There are usually other moms and kids playing here – so it's great for socializing
I love the rolling grassy hills for playing under the sycamore trees
Some shade on the playground
Big kid and little kid equipment is close to each other
The restroom and parking is close to the playground
Bring a ball to kick around on the field or a frisbee
2 bench swings, 2 baby swings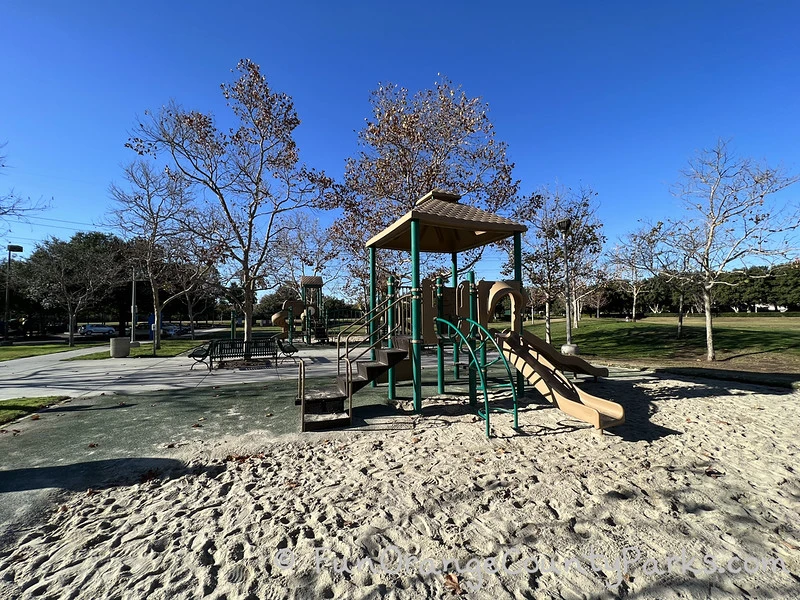 Be Aware:
I'm always a little uneasy about the people who sit parked in their cars away from the playground. I think it's just a central and scenic spot in Irvine where people take lunch breaks or meet up with one other — just keep your eyes open and be aware.
Could be busy on weekends during soccer season.
The parking lot is nearby, but the kids don't seem to wander there too much.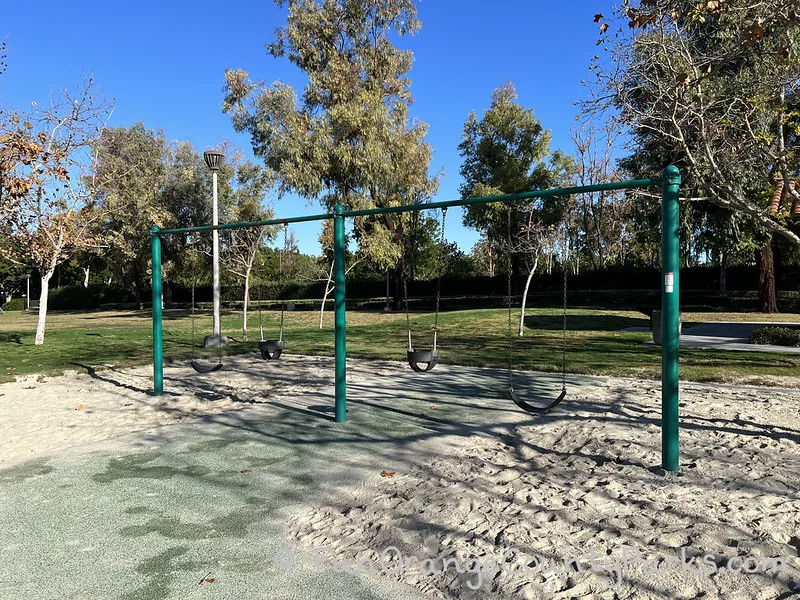 Checklist:
Parking in dedicated lot
Play surface: Recycled rubber and sand under swings
Restrooms near the playground
Nice, covered picnic area
Benches at the park
Baseball/softball diamond
Soccer fields
Nearest library branch: Irvine Heritage Park or Irvine University Park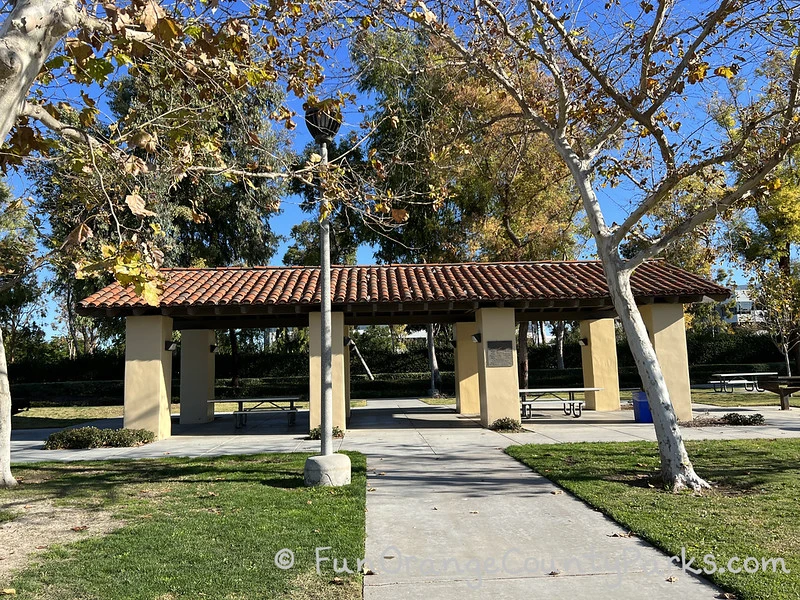 Nearby parks: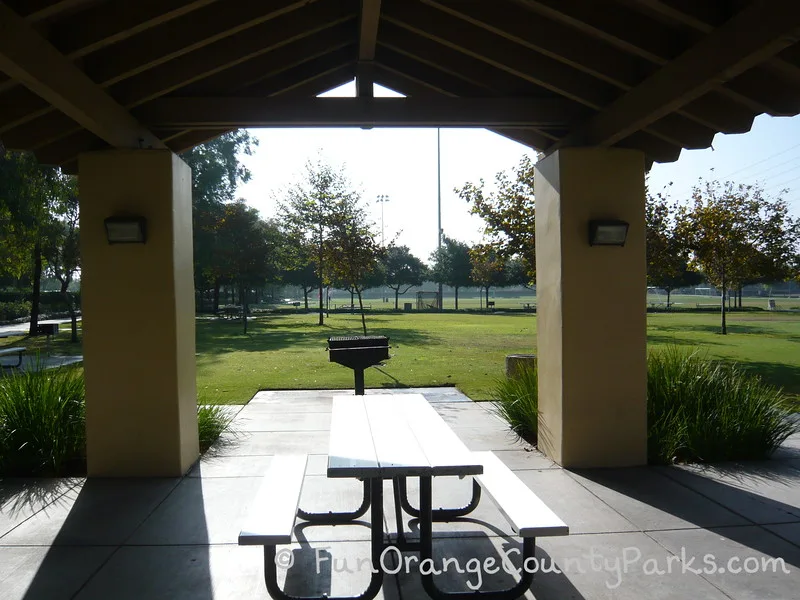 Originally published in October 2011.