I discovered Valley Oak Park in Irvine while searching for a good place to meet up with grandparents.
It's an ideal choice because of the level walking surface from the dedicated parking lot to the playground – and plenty of benches (not to mention, the proximity to the 405 freeway).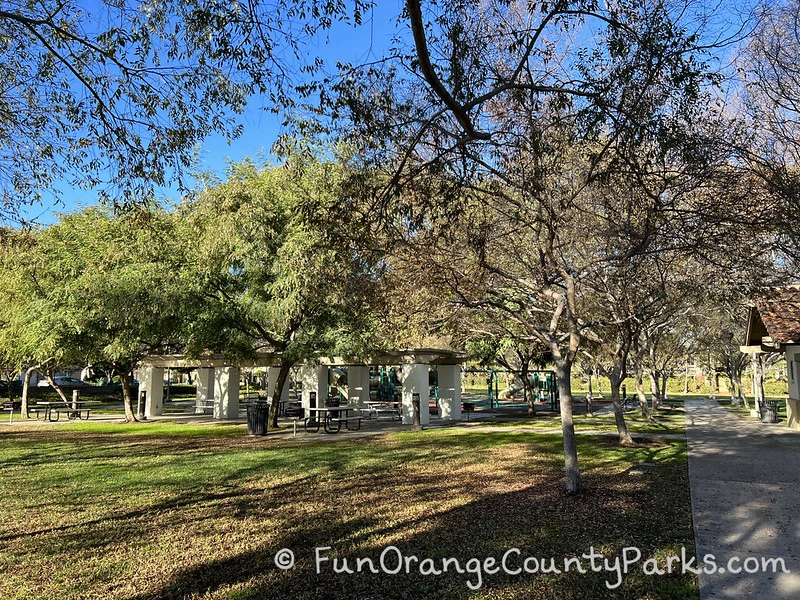 Directions to Valley Oak Park in Irvine: Easy to find from Interstate 405 and 5. From 405, exit Sand Canyon and go toward mountains. Turn left on Alton and take an immediate right on Valley Oak Drive. Turn left into the parking lot before you hit Barranca Parkway. If you are coming from the 5, head toward the 405 and turn right on Barranca. Then take the left onto Valley Oak Drive. (Park Address: 16001 Valley Oak, Irvine) MAP to Valley Oak Park in Irvine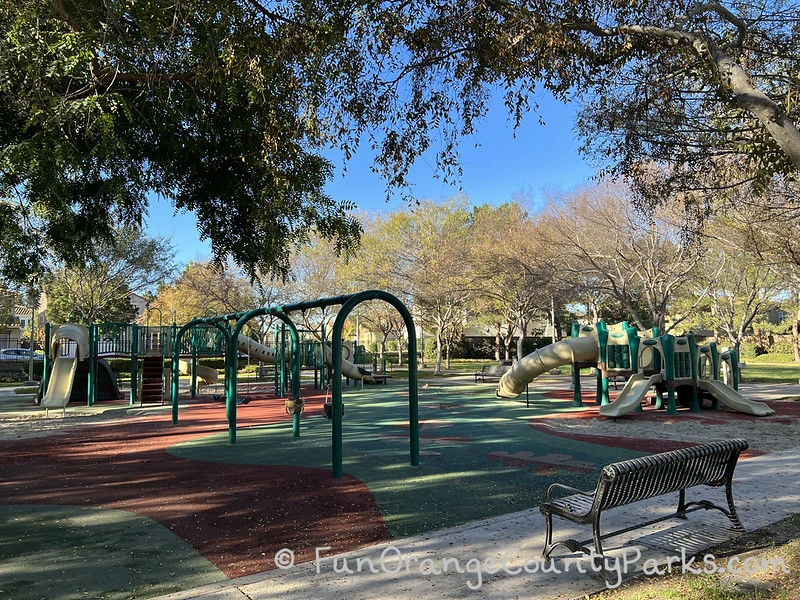 Highlights:
All-in-one kind of park complete with a grassy area, basketball court, play structures for all ages, sandbox, tennis courts, swings
Excellent picnic area with grills – great place to bring lunch
Even the recycled rubber play surface is decorated with oak leaves and acorns
Hopscotch
Very compact so it's easy to see the kids everywhere
I love meeting people here because it's easy to find
A variety of slides and crawl-through tunnels
Good for both little kids and big kids (bring a basketball or soccer ball)
2 bench swings, 2 baby swings
Restroom and drinking fountain very near the playground – it even has a bottled water refill station at the playground location AND near the tennis courts.
Close to other parks and shopping areas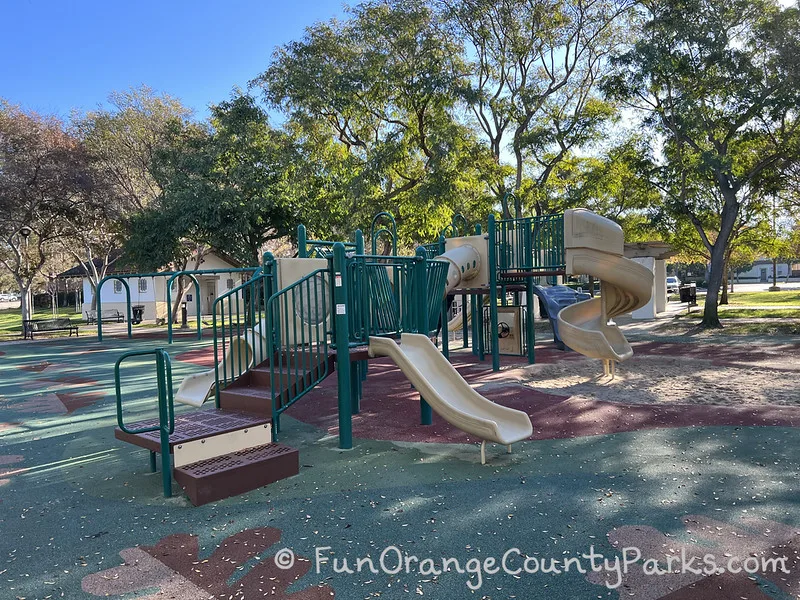 Be Aware:
Can't really think of anything to "Be Aware" of at Valley Oak. Except, I have seen the parking lot fill up and there is almost always someone there.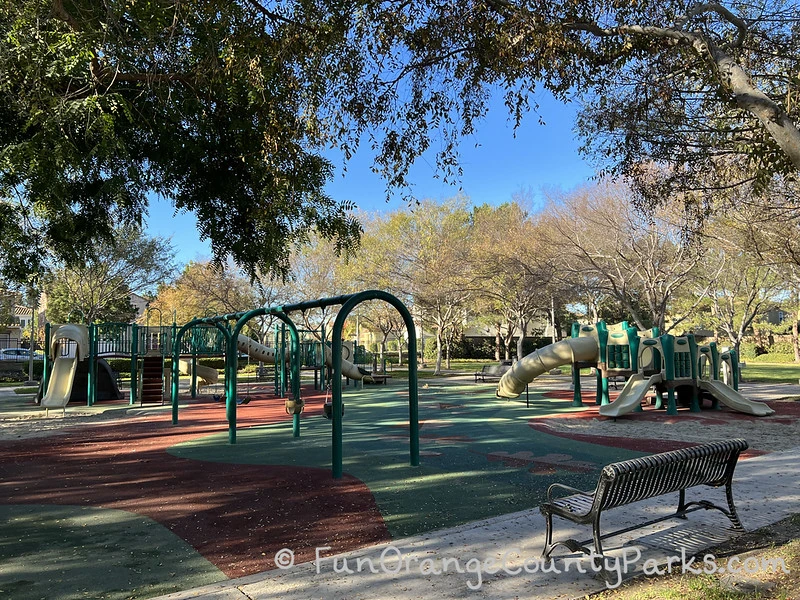 Checklist:
Parking in dedicated lot (maybe 20-25 spots)
Recycled rubber and sand play surface
Very nice restrooms (open at 9am and close at dusk)
Drinking fountains near the playground and tennis courts, both with refillable water stations
Shade under patio cover
Easy to view kids
Full basketball court
Tennis courts
Access to the bike path that runs along the creek parallel to Barranca
Nearest library branch: Irvine Heritage Park or Irvine University Park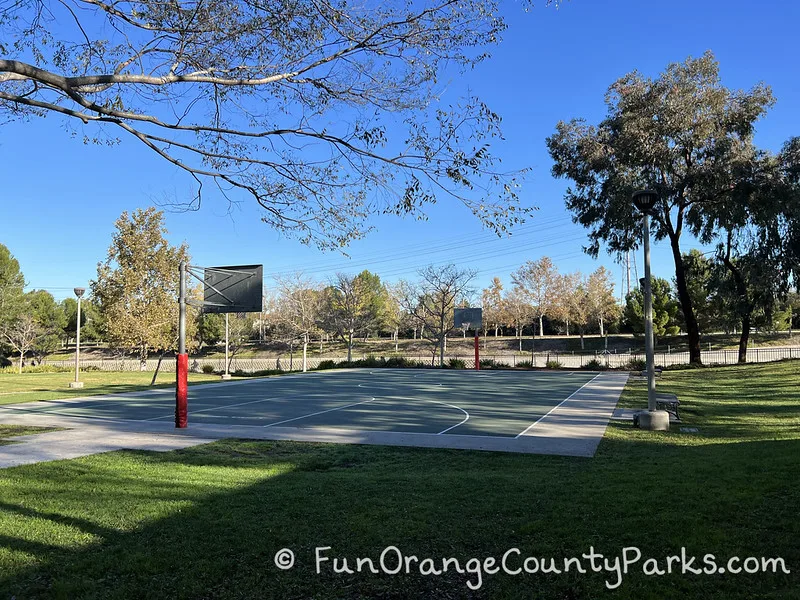 Nearby parks:
Originally published in April 2009.