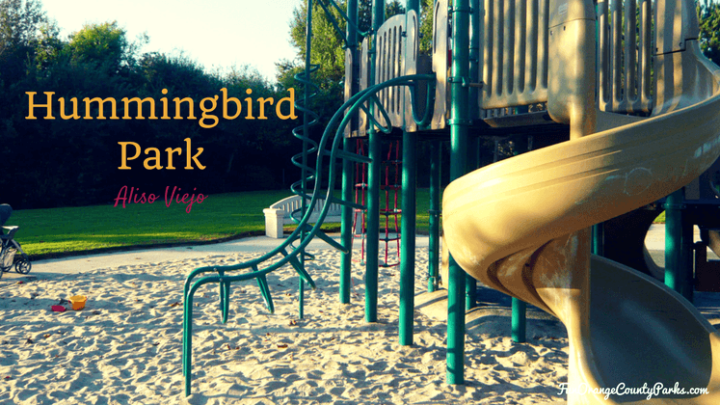 Hummingbird Park in Aliso Viejo has everything I wanted out of a play place as a kid. It's sunken below street level so it feels kinda secret and hidden. It's surrounded by places to explore at the edge of the lawn. In the evening, the open space seems magical with an orange hue and the sun's rays cutting through the tree branches.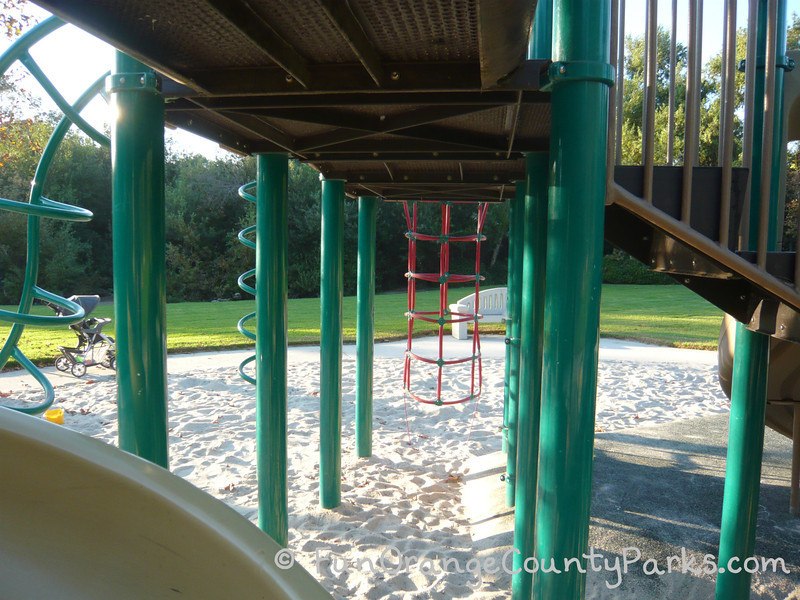 Directions to Hummingbird Park in Aliso Viejo: It's at the corner of El Toro Road and Aliso Creek Road on your way to/from Laguna Canyon or the 73. Turn from El Toro onto Aliso Creek Road and make an immediate right onto Hummingbird Lane. Park on the street and you'll see the playground below. MAP TO HUMMINGBIRD PARK IN ALISO VIEJO
Recommended by: Mali Workman, one of our official site photographers from back in 2009. Thanks to Tara for updating in 2018. Mali and Tara's comments in italics.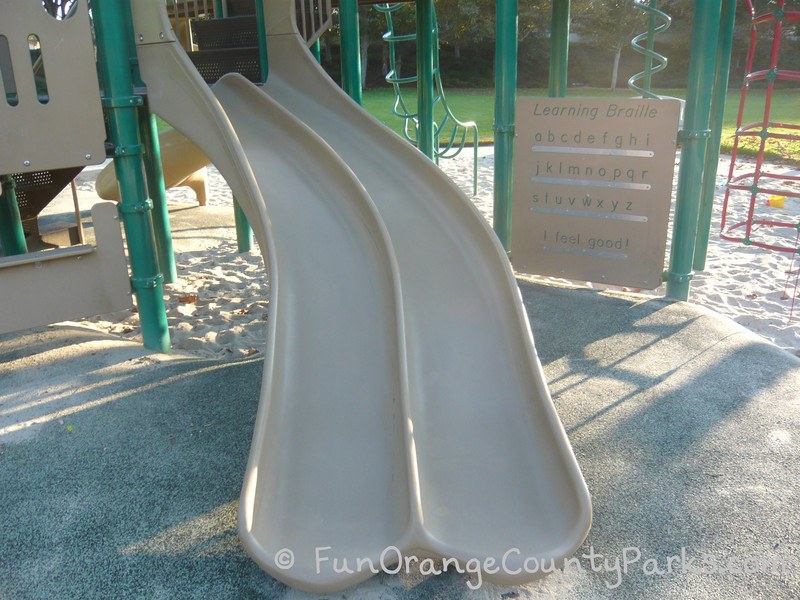 Highlights:
I recommend Hummingbird for birthday parties or large group get-togethers.
There's a playground and plenty of grass space to set up tables and an E-Z Up.
It's also hidden from the street so few people know it's there. [Oops! Now everybody knows!]

And again, light is beautiful in the late afternoon for pictures!
Toddlers would like playing in the sand or picnicking. Plus there are just fun grassy areas to run without fear of them running into the street.
Notes from Tara: This little park was a big hit with my son. He loved the round spiderweb-looking thing for climbing, and pretending the structure was a pirate ship.
Plenty of benches and a few picnic tables.
2 bench swings. 2 baby swings.
The park crosses Hummingbird Lane and spreads uphill along the utility easement under the bank of power lines which create a linear park. I noticed dog owners taking their dogs to that portion.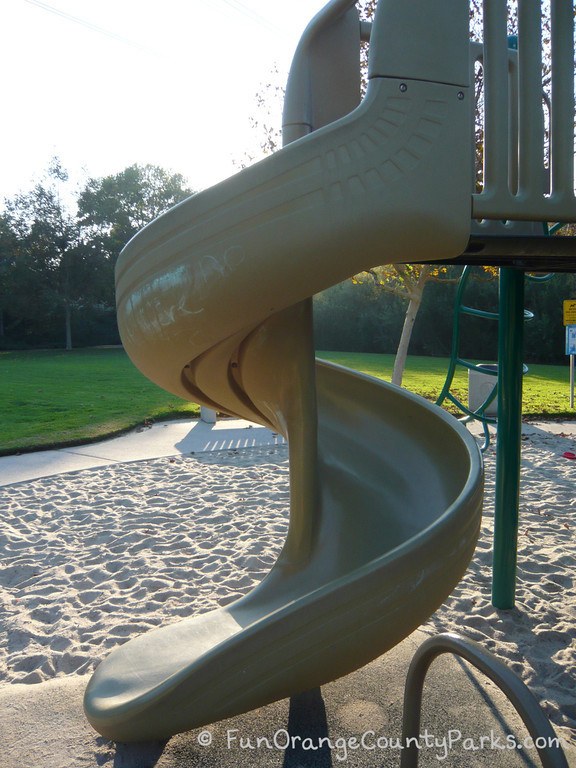 Be Aware:
No restroom building, but there was a portable toilet away from the playground.
When I visited there was a little 1+ year old playing, but his caregiver needed one hand on him at all times. Seems like it's an awesome playground for 4+ year olds, but not so toddler-friendly.
It doesn't look this green year-round. In the dry months it's not quite as lush looking because the sycamores lose their leaves.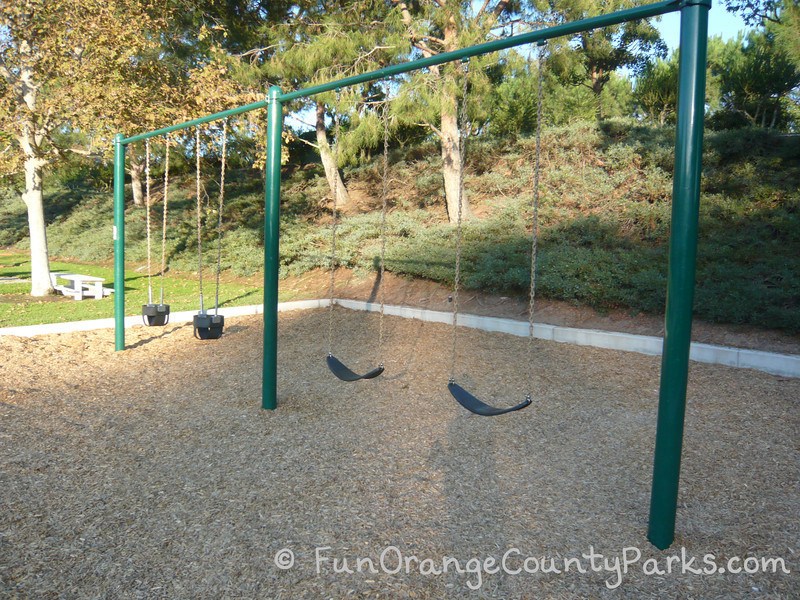 Checklist: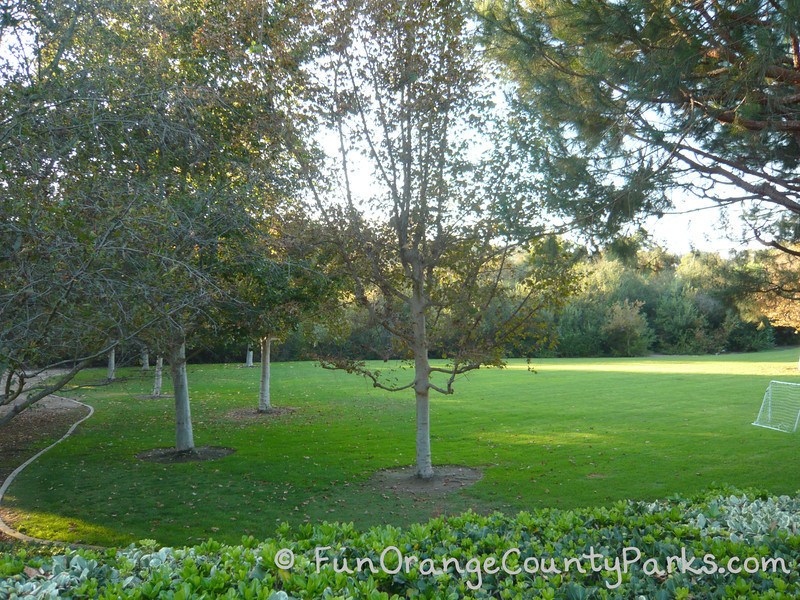 Parks Nearby Hummingbird Park in Aliso Viejo: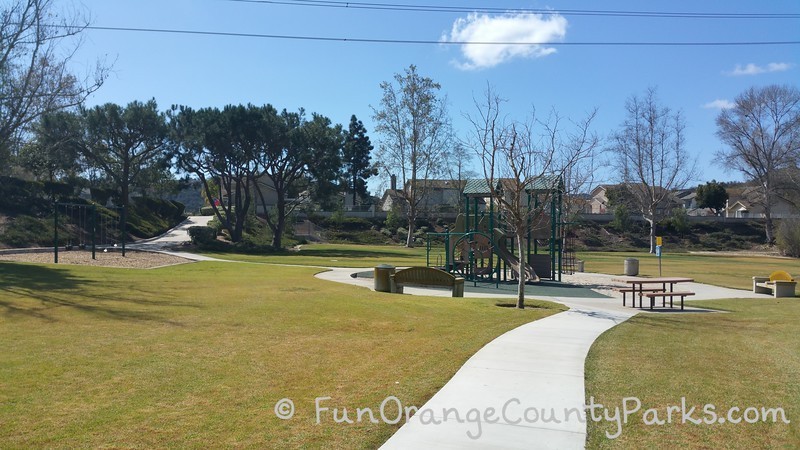 Originally published in October 2010.