Bonita Park in San Juan Capistrano is a small and dated neighborhood park. A mom friend who lives nearby recommended it for a quick play.
This park is tucked into a neighborhood near where Camino del Avion dead ends into Alipaz. It's in the vicinity of Marco Forster Middle School and Del Obispo Elementary, The Ecology Center, and the soccer fields.
The San Juan Creek bike trail is also very close to this location.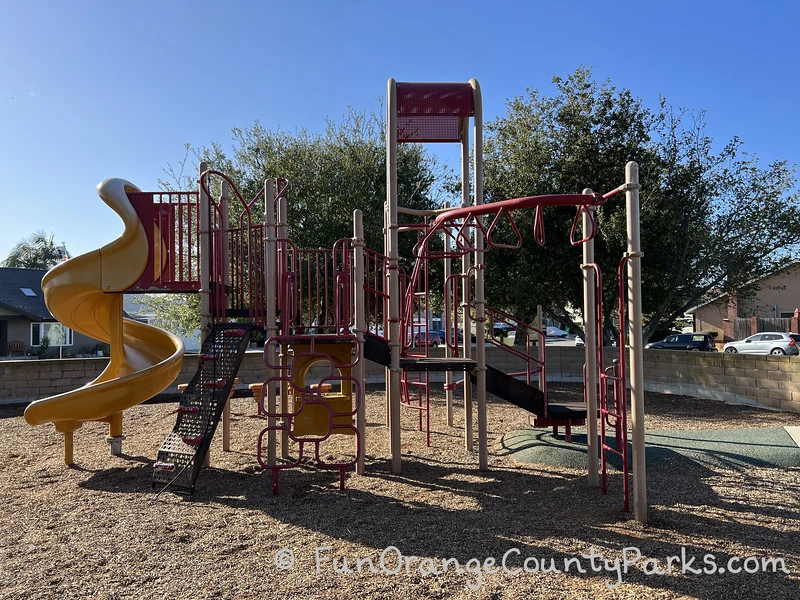 Directions to Bonita Park in San Juan Capistrano: Turn from Camino Del Avion onto Via Del Amo. Follow it around until you see the park on your right. MAP to Bonita Park in San Juan Capistrano
Recommended by: Connie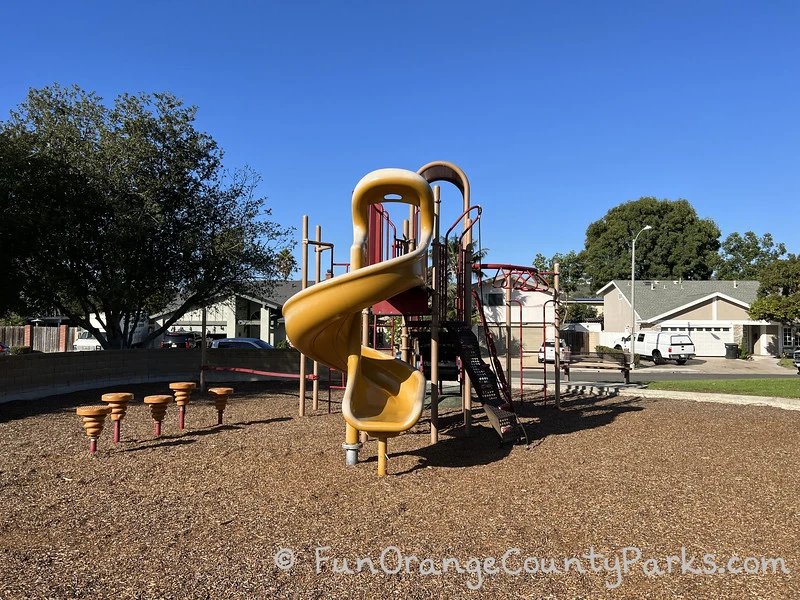 Highlights:
This park is nothing fancy, but it's a little neighborhood with this nice green space in the middle. Use it for a quick play.
Usually not crowded!
Two bench swings
Balance beam
Rolling hills
Monkey bars
Bouncy mushrooms
Benches for adults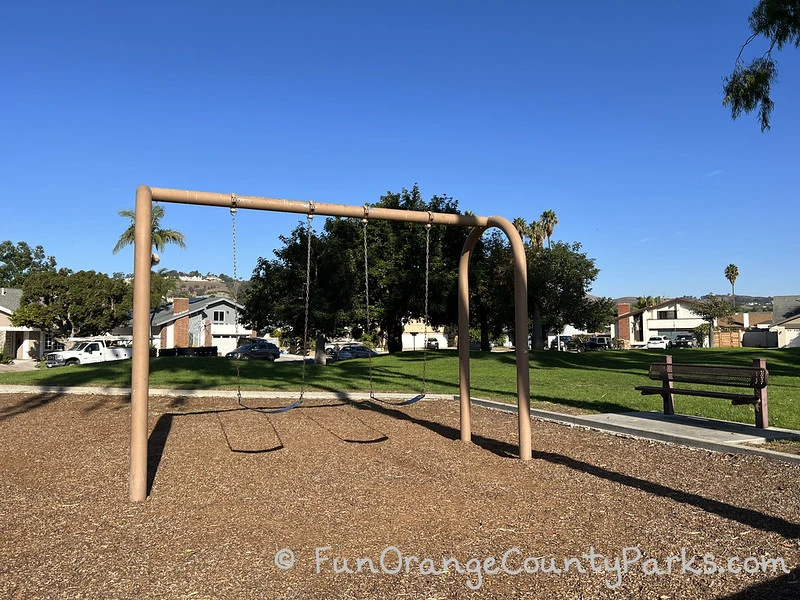 Be Aware:
NO bathrooms, baby swings, drinking fountains, or tables
In a residential area
Relatively small and definitely older play equipment since it hasn't changed much from when I first covered it in 2008.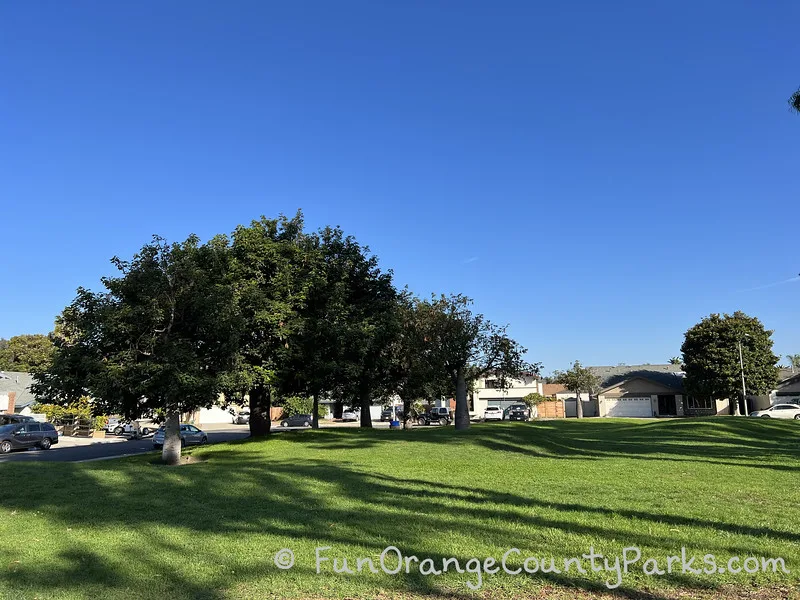 Checklist:
Parking on street
Play surface: Wood chips
No bathrooms
Lots of shade from trees
Nice for picnics – just plan on sitting on the ground
Nearest public library: Dana Point Public Library
Nearby parks:
Originally posted in July 2008.