Mission Bell Park in San Juan Capistrano is in the Blue Fin neighborhood. It's popular as a sort of dog park since it's outside the neighborhood and a long linear design.
It's in between the San Juan Creek bike trail and the homes in the neighborhood.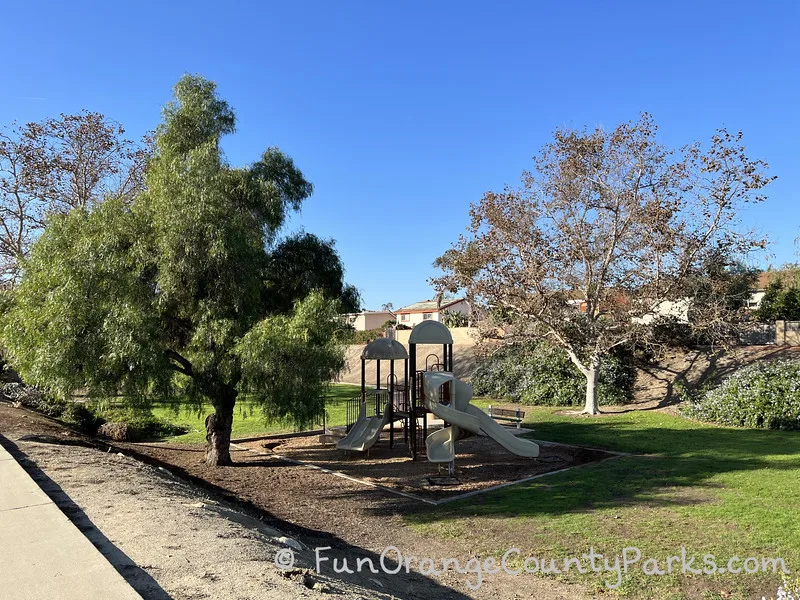 Directions to Mission Bell Park in San Juan Capistrano: Take Del Obispo to the Blue Fin neighborhood, turn on Blue Fin toward the 5 Freeway. Follow Calle Jardin or Mariner Drive down to Alipaz (a section not directly reachable by Del Obispo). MAP to Mission Bell Park in San Juan Capistrano
Recommended by: Danielle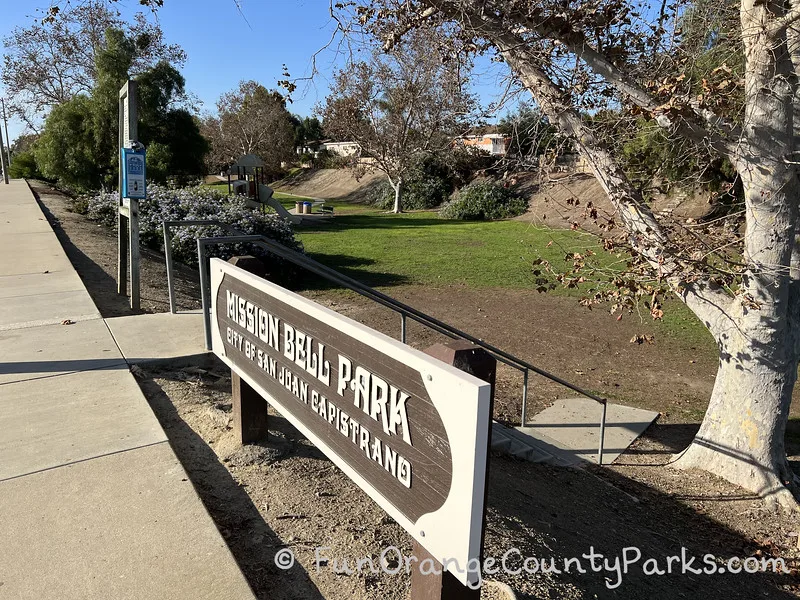 Highlights:
Small park, tucked away in an SJC neighborhood
Ocean breeze from Dana Point
Close to other parks in the area
Never busy
Huge grassy area to run your dog while the kids play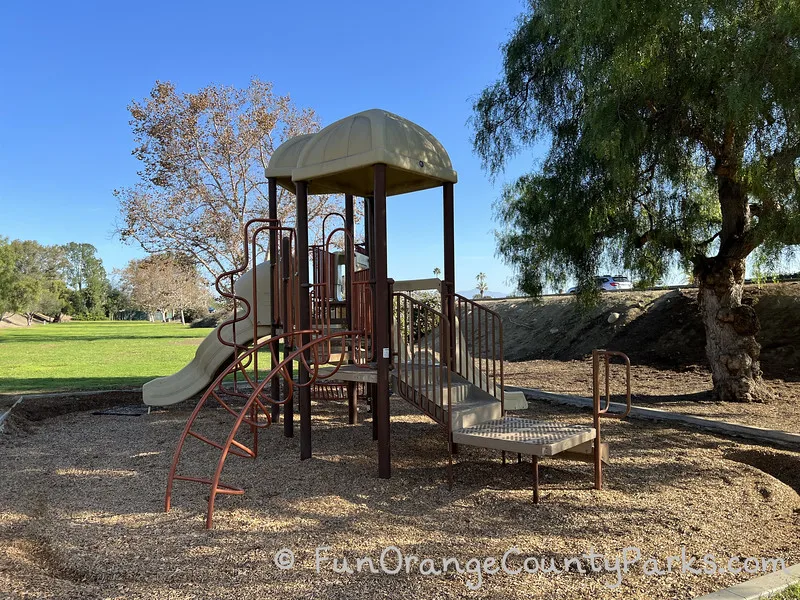 Be Aware:
NO bathrooms
It is sunken and away from the street so you will want to go with friends or use the buddy system (I wouldn't go alone unless you live nearby and you're familiar with the area).
By no means a destination park! It's definitely dated and the playground is very small.
No swings.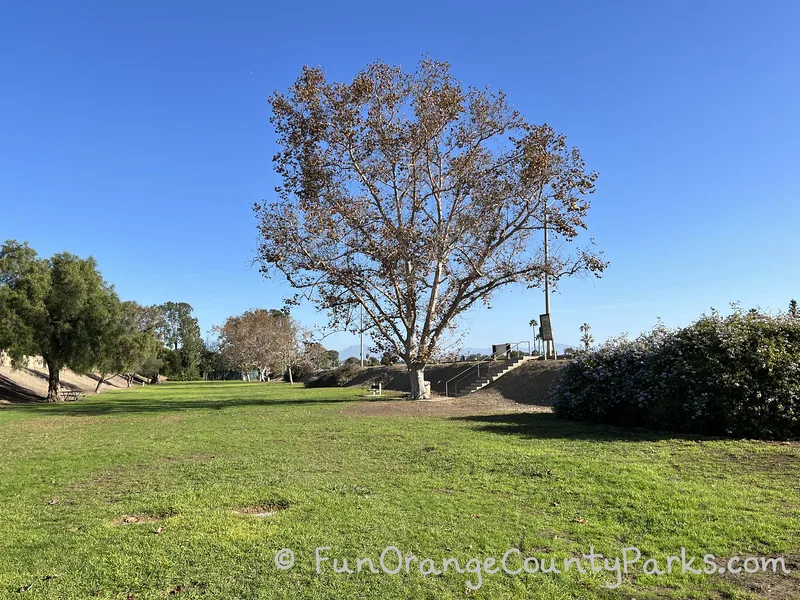 Checklist:
Play surface: bark
NO restrooms
No picnic area
Lots of shade around the structure and on it at some times of the day
Nearest public library: Dana Point Public Library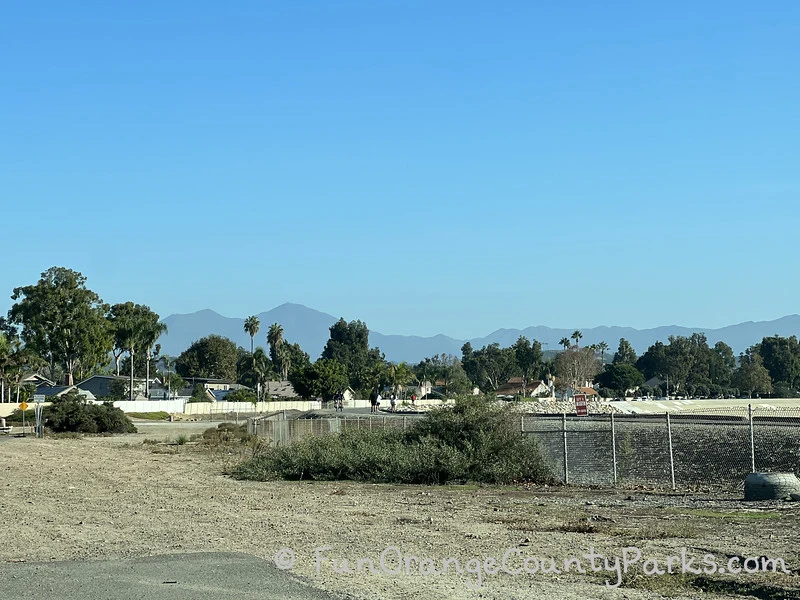 Nearby Parks:
Originally posted in September 2008.