Bauer Park in Huntington Beach came to my attention by way of readers Tania and Robyn who commented on a Facebook post where I asked about "spiderweb parks."
Bauer Park definitely has a spiderweb and it's one of the nicer parks in Huntington Beach – almost reminiscent of Peter Green Park.
It's surrounded by gated communities, but the park itself is public. Just make sure you don't park on any of the surrounding private streets to access the park.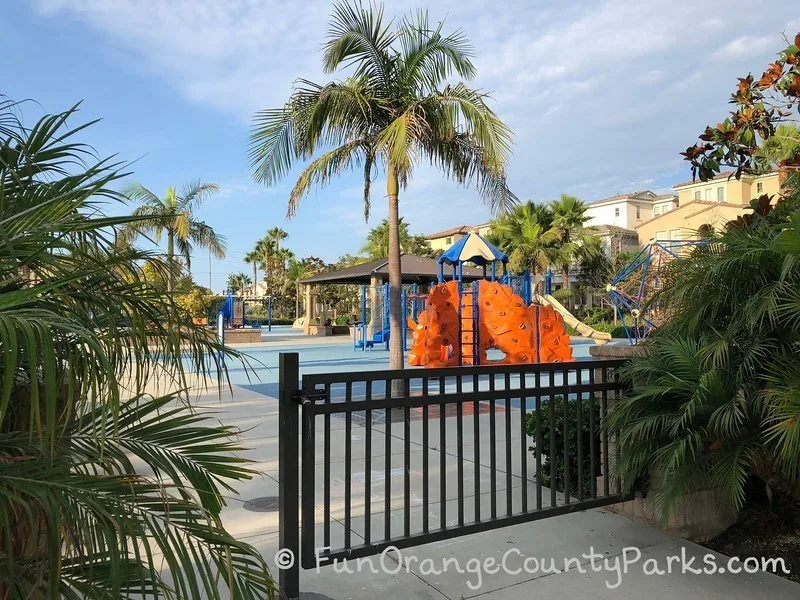 Directions to Bauer Park in Huntington Beach: Huntington Beach has a number of major streets that connect the rest of the town to Coast Highway — from south to north along Coast Highway, you'll hit Brookhurst, Magnolia, Newland, Beach Blvd, Main Street, Goldenwest, Seapoint, and Warner Ave. Bauer Park is pretty near the beach on Newland. When I put the address into my nav system, it directed me to Noelle Street which is actually a private street of the gated community bordering the park. So make sure you don't park there! Instead, Lomond is the designated street parking for the park. (Address: 21401 Newland Street, Huntington Beach) MAP TO BAUER PARK IN HUNTINGTON BEACH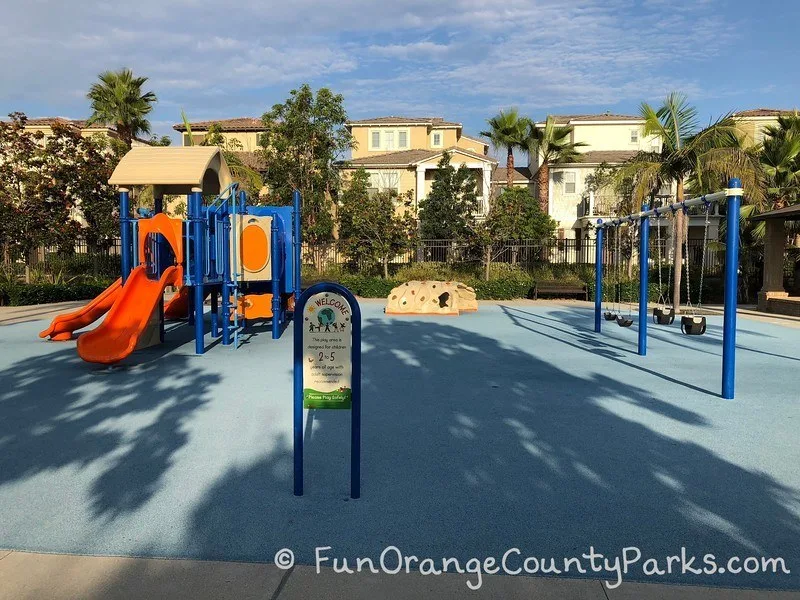 Highlights:
Easy to see the kids at both the 2-5 year old and 5-12 year old sides of the playground
The 2-5 year old side of the playground has a small play structure with 3 slides and some fun fish tunnels, a climbing arch, and swings
The 5-12 year old side of the playground has a larger play structure with monkey bars and funky ladders + 3 slides, a big orange climbing wall, and polygon spiderweb also for climbing
Both play structures have those good-for-pretend-play interactive panels and what I call "lunch counters" for peeking through and taking orders at pretend restaurants or getting mail for a pretend post office
Park is relatively near the beach
Good for climbers with a small little climbing structure for preschoolers and a bigger orange climbing wall for older kids
Palm trees make it feel very tropical
Half court basketball
Lots of benches
Mostly fenced except for gaps on either side to access the sidewalk
2 bench swings, 2 baby swings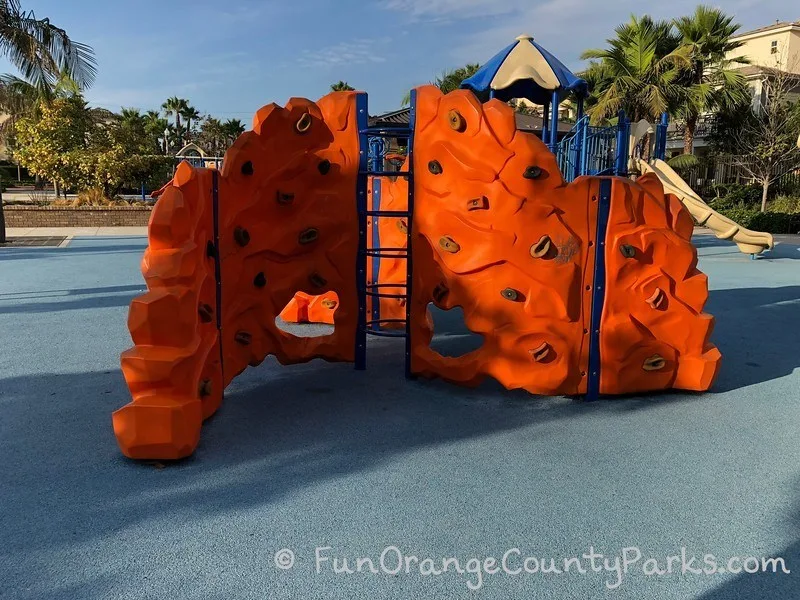 Be Aware:
Park on Lomond (NOT Noelle – since that appears to be a private street with signs posted)
Lomond has street sweeping posted – I believe it was the 2nd and 4th Tuesday of the month so be aware of that!dd
Limited parking along the street
NO restrooms
No shade on the play equipment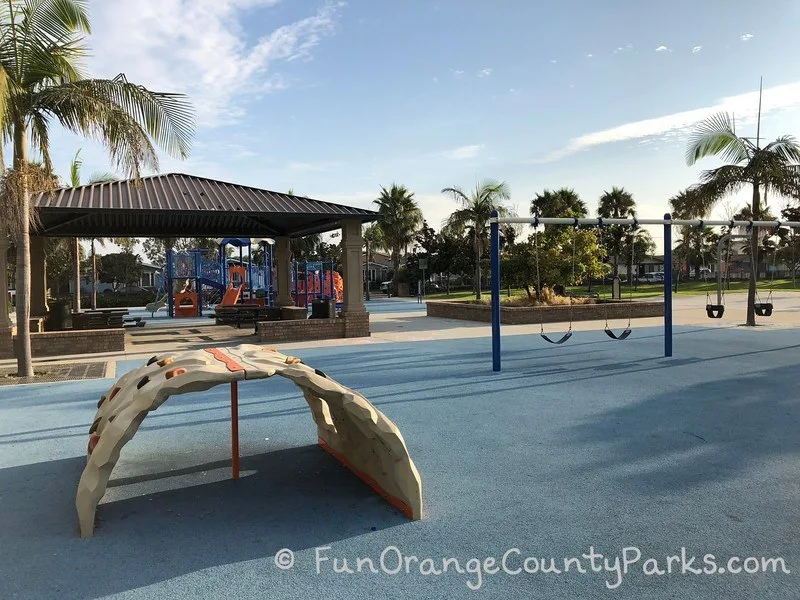 Checklist:
Free street parking on Lomond
Play surface: recycled rubber
No restrooms
Not much shade while playing
Easy to view kids from all angles
Half basketball court
One huge covered picnic area for parties (4 square tables, no grill)
Large grassy area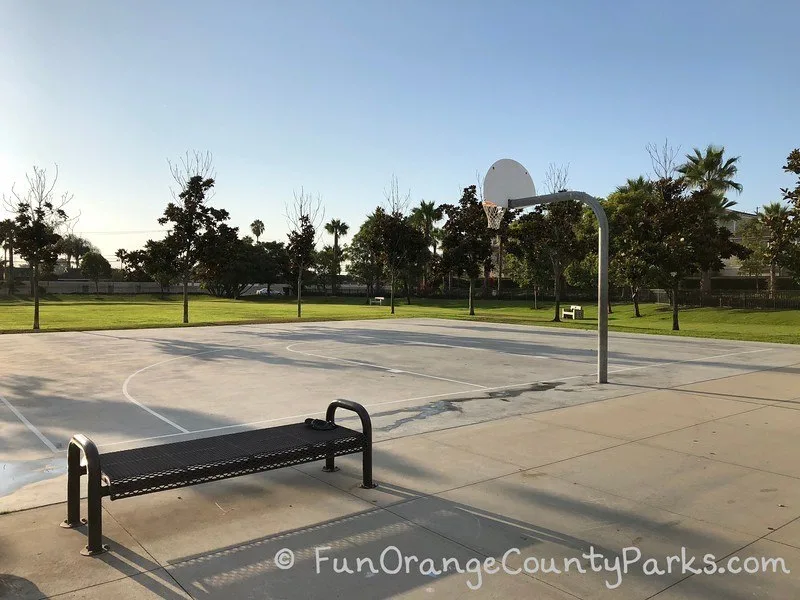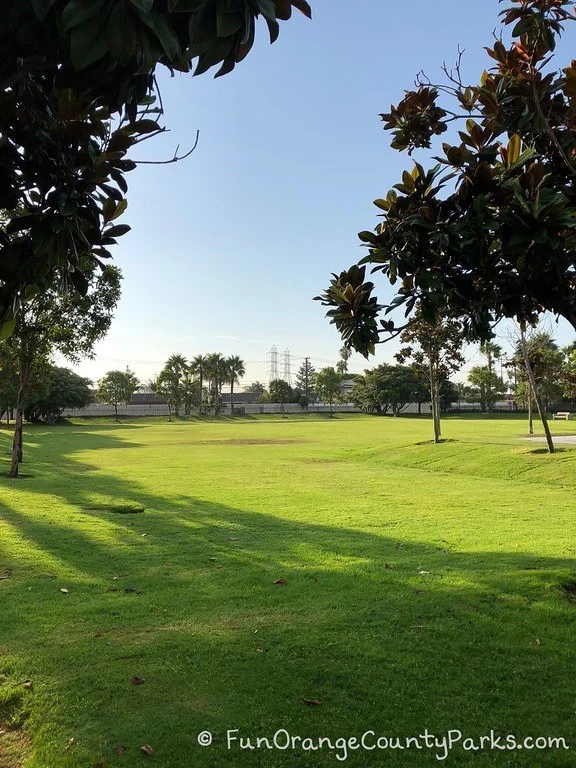 Parks Nearby Bauer Park in Huntington Beach: