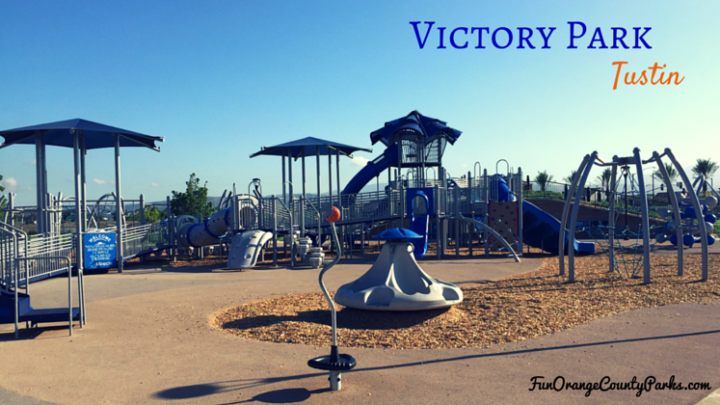 Victory Park in Tustin makes you feel like you are playing on the grounds of a Marine Corps Air Station. Wait. You are!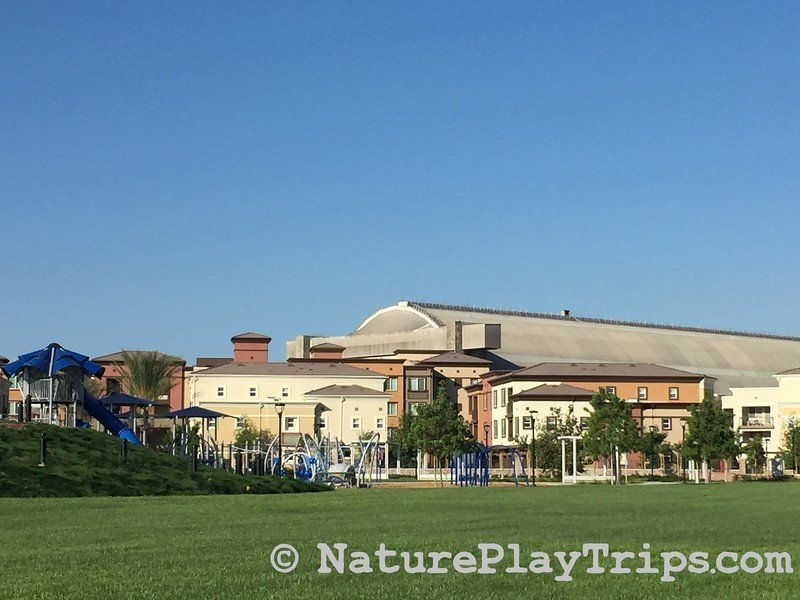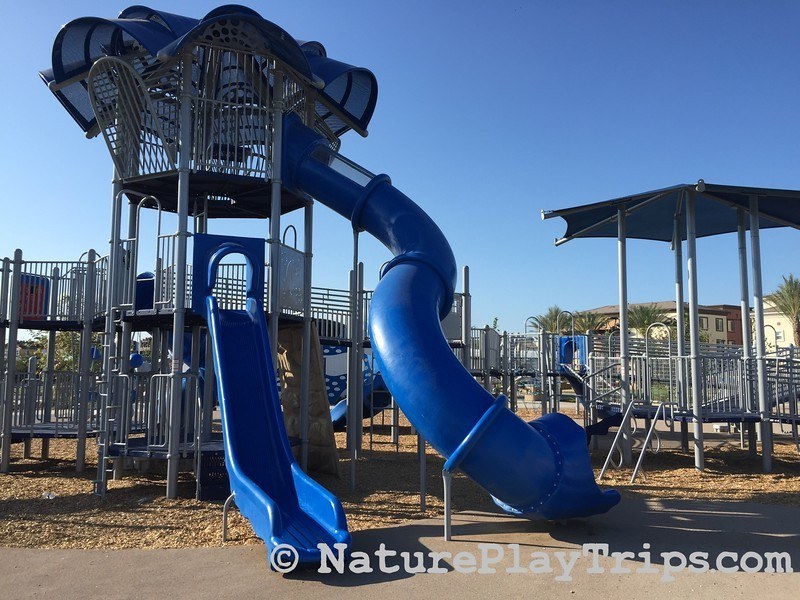 Directions to Victory Park in Tustin: The park is right off Jamboree near The District in Tustin. If you are coming from I-5, you take the Warner / Park Avenue exit off Jamboree. Turn right at the stop and the park is ahead of you on your left. Another easy way to get to the park, while getting a close-up view of the original full-size hangars is to take Barranca to Tustin Ranch Road and turn on Victory Road. MAP TO VICTORY PARK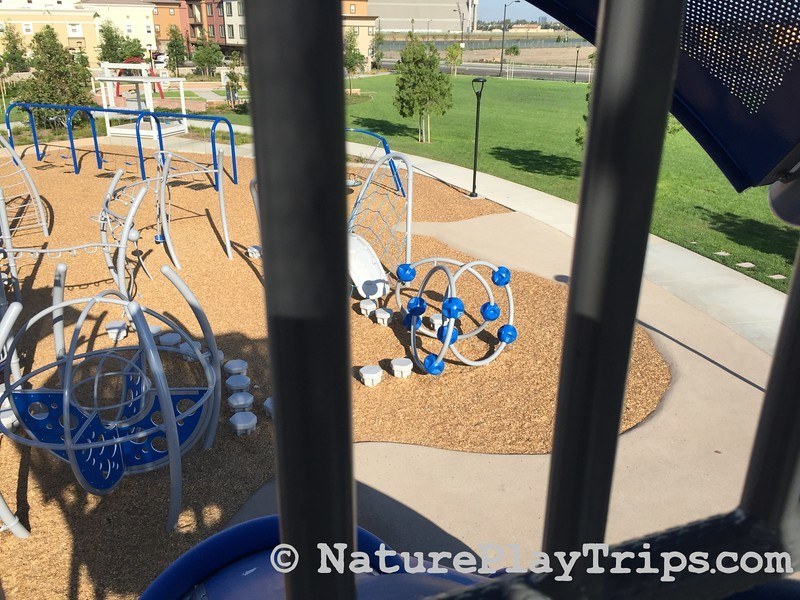 Highlights:
Every detail of the park keeps the air station alive — from the hangar-shaped restroom building & covered picnic area to the mini flight control tower replica with photos of the helicopters that flew here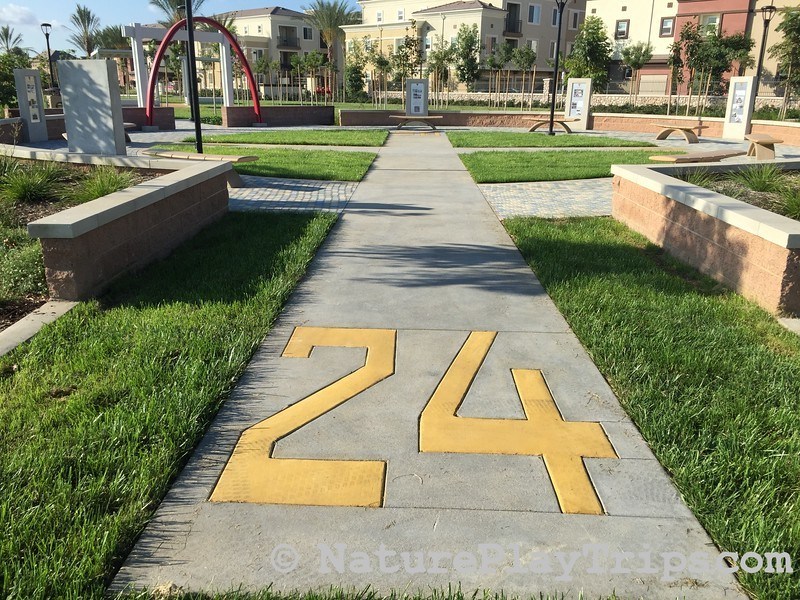 The garden area has landing strip details and the benches are shaped like airplane wings sitting on top of a hangar-shaped base. There are 6 placards sharing incredible details and historical photography of the old base.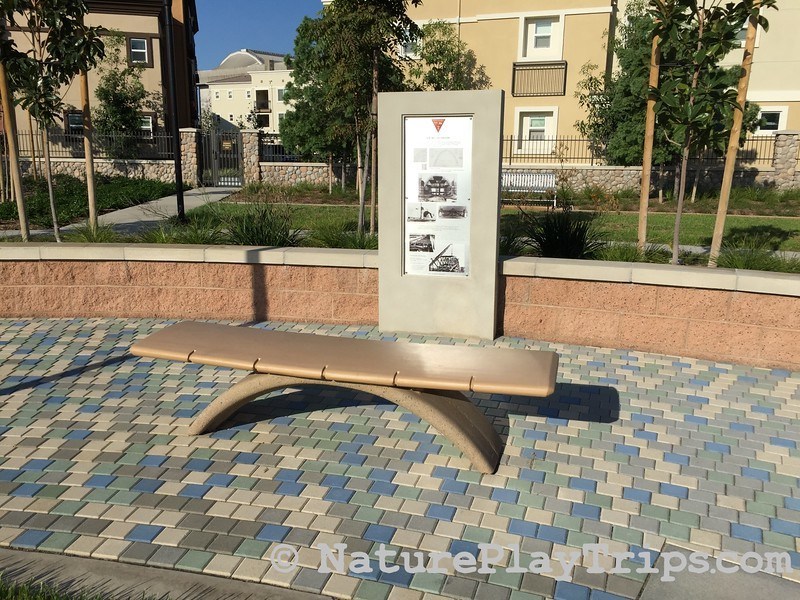 Lots of climbing apparatus with different size handholds that would be fun, even for older kids
Grassy hill with a spiral path leading down into the playground – at the top is blue-filtered telescope and a red-filtered binocular that you can set on the hangar in the distance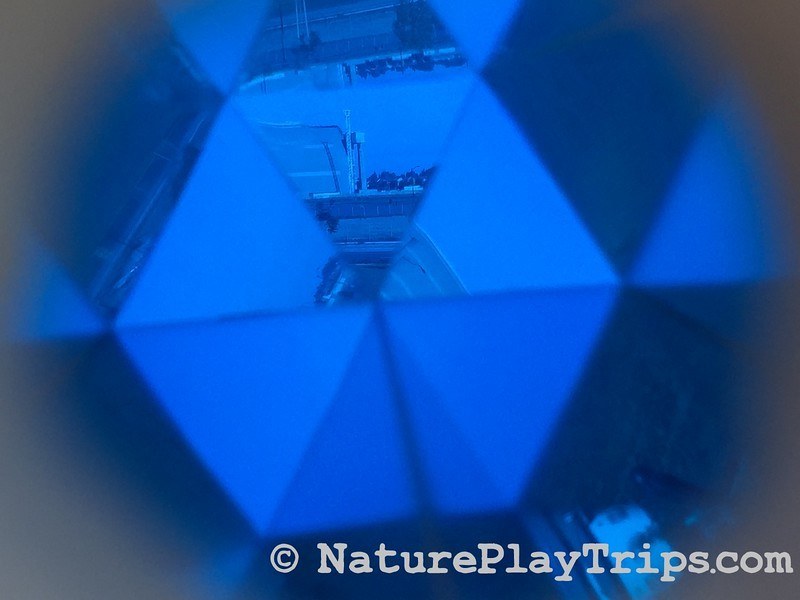 Interactive play panels with drums and music, plus an oddly placed post office doorway that leads into a wall
Futuristic monkey bars and "spiderweb" climbers
Spinners
Balancing pedestals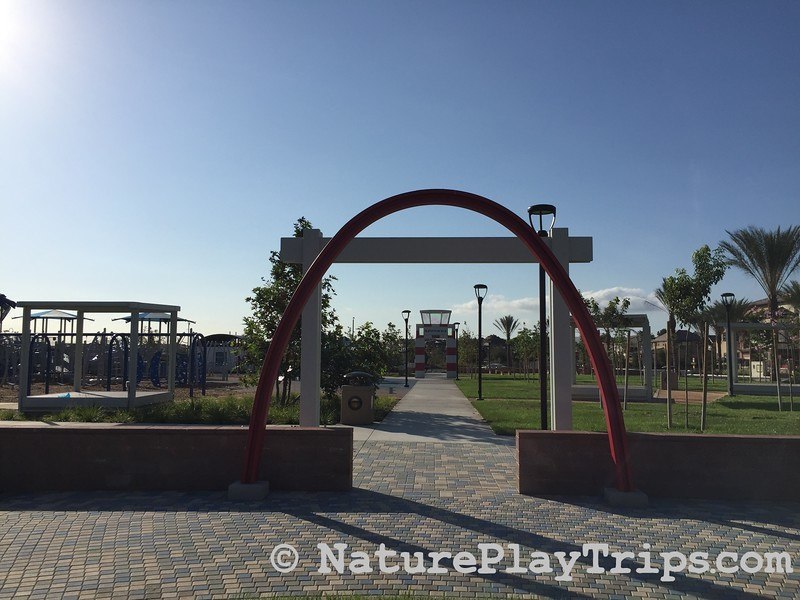 An accessible ramp for wheelchair access to some of the playground features
Nice sidewalk around the park for walking or scooters
6 bench swings, 4 baby swings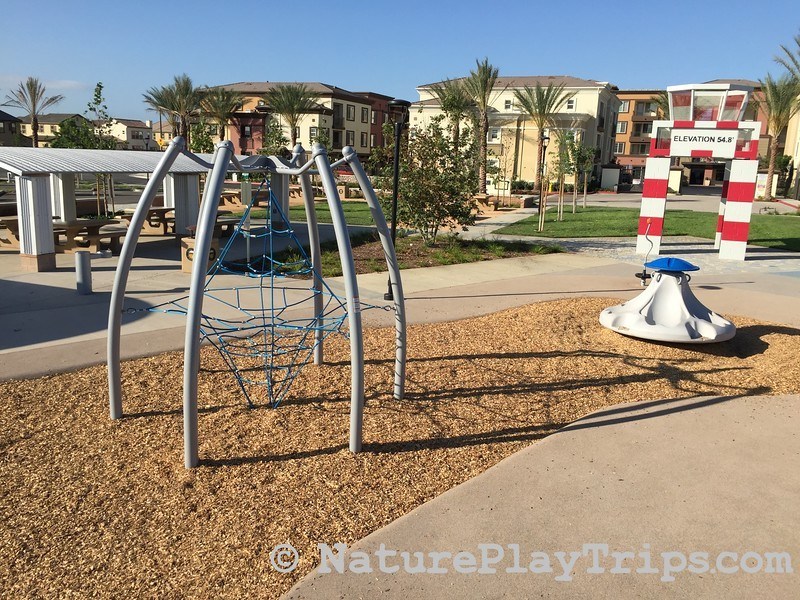 Be Aware:
It's a BIG playground and you'll probably have to follow your little one to be able to see him/her in all the places they can go. The good news is that the equipment is big enough to hold adults.
The tallest tunnel slide is only reachable by a ladder – and it's steep. Test it out yourself first!
Not much shade on the play area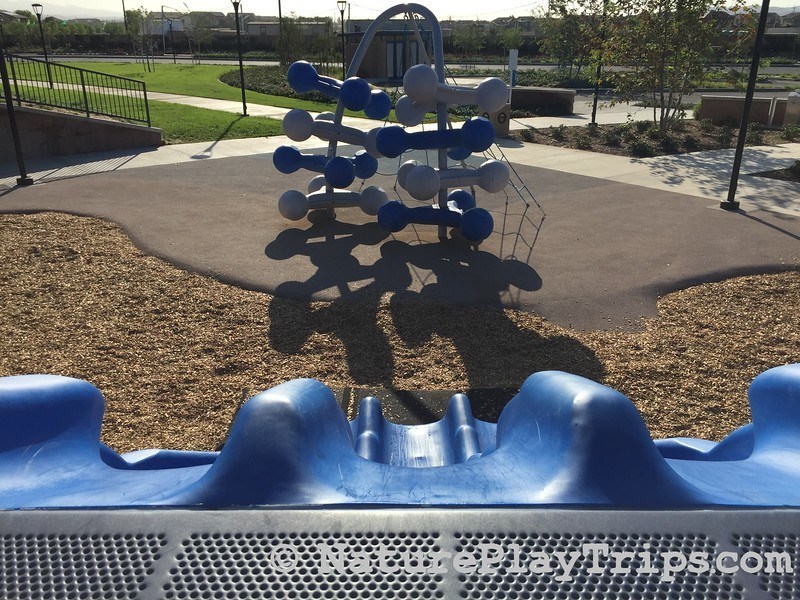 Checklist:
Dedicated parking lot
Recycled rubber and bark play surface with lots of lawn areas and some decomposed granite pathways
Nice new restroom building
Drinking fountain
Some benches, but they don't really provide a great view of the playground
Covered picnic area with 4 tables and 2 charcoal grills
Four more picnic tables outside the cover, surrounding the grassy area near the parking lot. All situated for easy unloading.
3 small elevated stages with shade covers and electrical for music performances
Reservations required for groups of 20 or more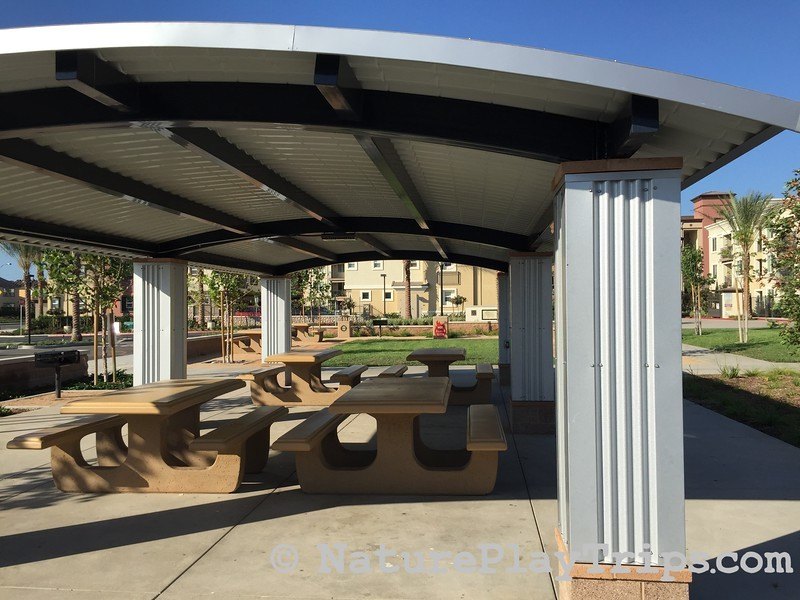 Nearby parks: