Pioneer Road Park in Irvine is probably best-known for its summer water play. Thanks so much to Mary for recommending this one! It's not even on the map.
My kids "oooh-ed" and "aaaah-ed" upon arrival at the brick-paved parking lot. Planners thought of every detail to make it feel like you've traveled back to pioneer days.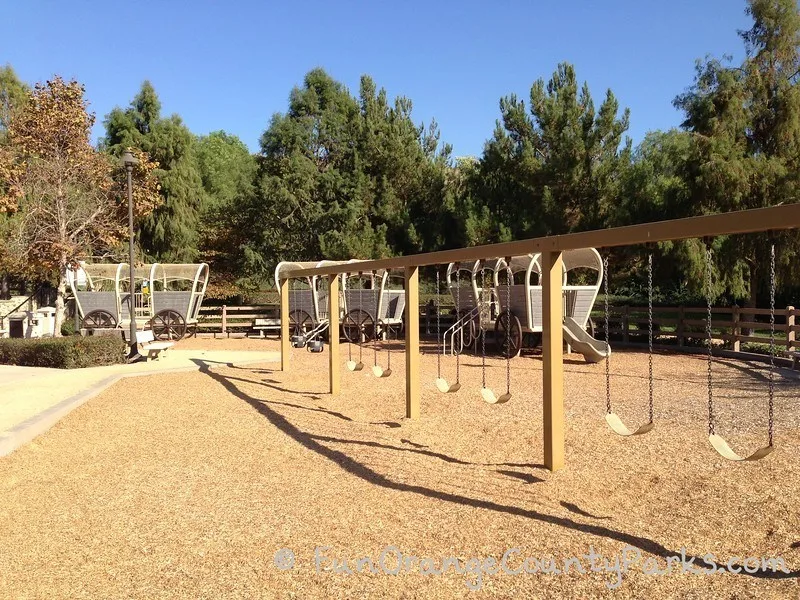 From the many depictions of cowboys and the West to the southwestern-flavored vegetation to the log cabin picnic gazebo with stone chimney – your kids will be saying "Yee-haw!"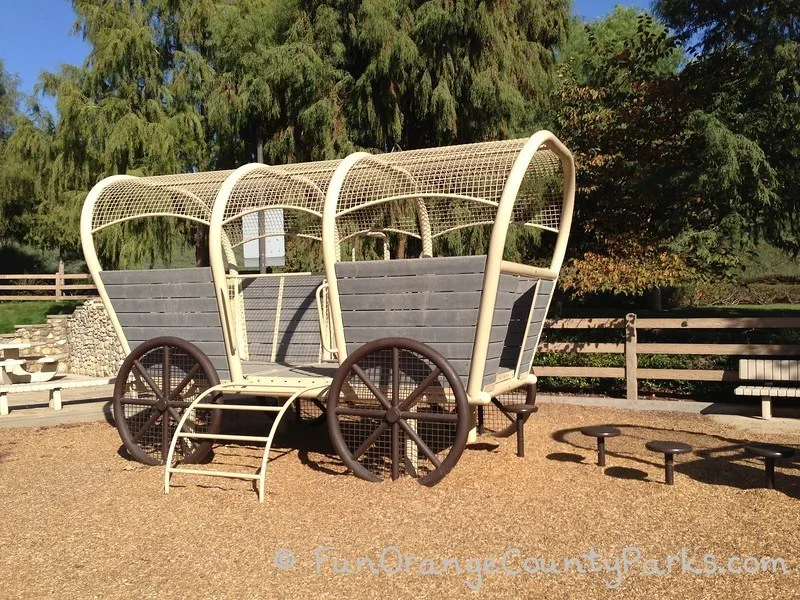 How to Get to Pioneer Road Park in Tustin: Pioneer Road Park lies between Cedar Grove Park and Irvine Regional Park off of Jamboree Road. As you are driving up Jamboree, Pioneer Road is just past Patriot Way. Turn left on Pioneer Road. The park is the second driveway on your left with a dedicated parking lot. [Address: 10250 Pioneer Road, Tustin.] Note: This park is not on Google Maps or Mapquest. Here is a link to the map for reference to streets. MAP to Pioneer Road Park in Tustin
Recommended by: Mary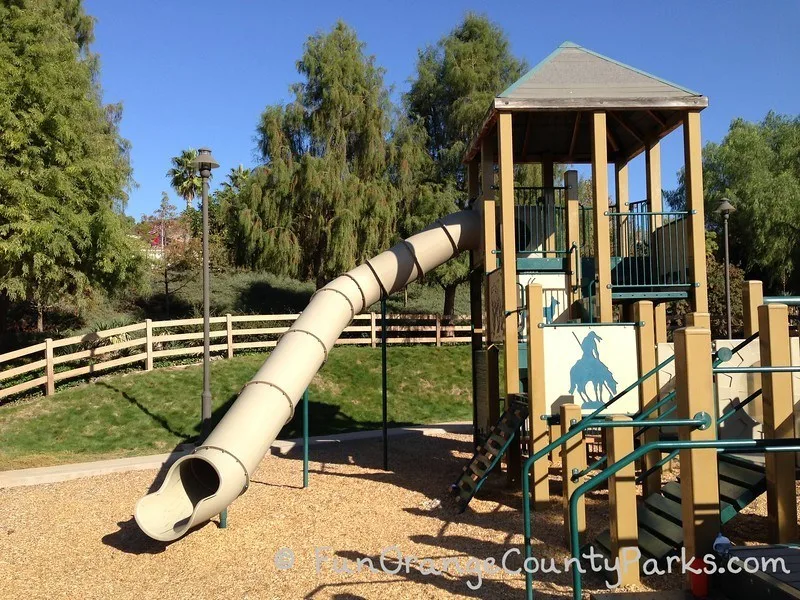 Highlights:
Three "covered wagons" are definitely the highlight of this Western-themed park
Two big, fun tube slides
Water play area for hot summer days (only runs in summer)
Hardly anyone there during the week and in very nice new area of Tustin (on Tustin/Orange border)
Swing heaven! Six bench swings and 2 baby swings
Picnic table heaven! 2 small picnic tables near the grass volleyball court, 1 small table between wagons and playground, 3 small tables by swings, massive covered picnic area
The zip track handle was a bit different, seemed easier to hold on to
Kids liked the clear tunnel connector on the larger play structure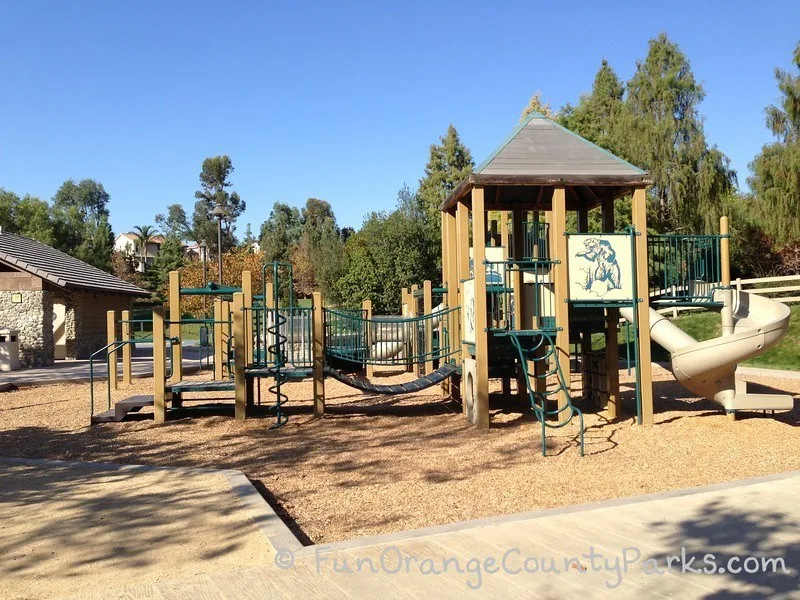 Be Aware:
Mary says: "Popular for birthday parties on weekend and then the small parking lot fills up" (I spoke to another mom when I visited who seconded that it's great for birthdays.)
The water play area is on a concrete surface, so be sure to have non-skid water shoes to avoid falls (my daughter skinned her knee here and it wasn't even wet!)
In speaking to moms at the park, local word is that it's a horrible park for multiple kids. I didn't have a problem with 2, but I could see how any more might get a little worrisome.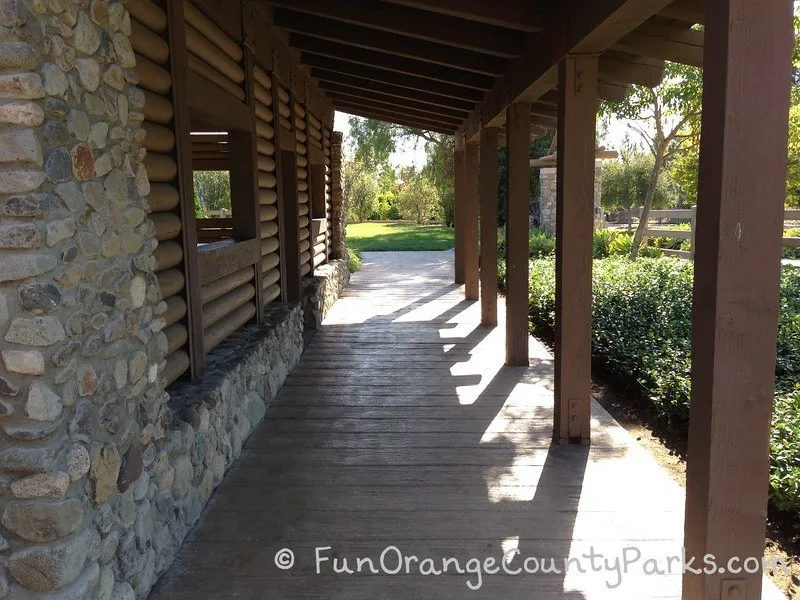 Checklist:
Dedicated parking lot with maybe 20 spaces
Bark play surface
Nice, clean restrooms steps away from the play area
Shade-covered picnic area – new park so no large trees for shade
If you can corral your kids into one of the many play areas of the park, it's easy to watch them. If they like to roam, you might be running around.
Grass volleyball, half-court basketball, water play area.
Lots of picnic tables and one grill
Official City of Tustin website – I suggest calling ahead to see if water play is open on the day you want to go!
Nearest public library: Irvine Katie Wheeler Public Library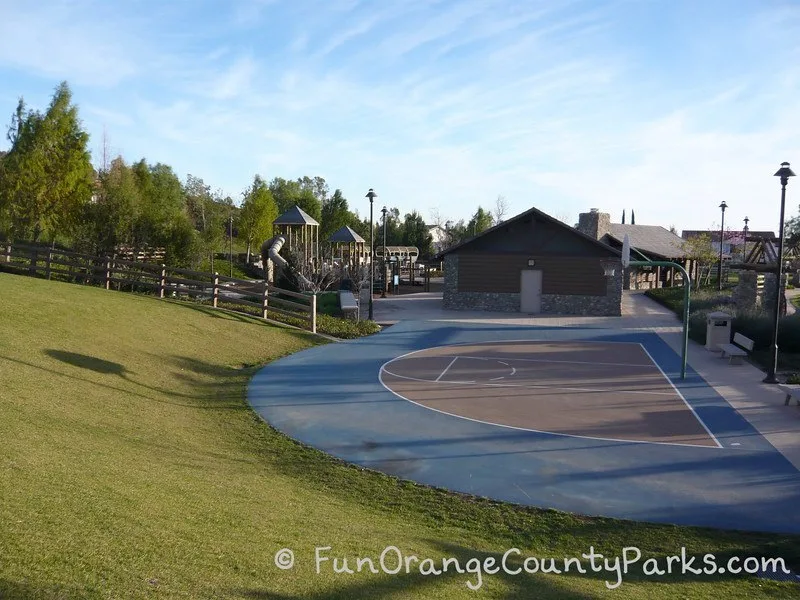 Parks Nearby Pioneer Road Park in Tustin: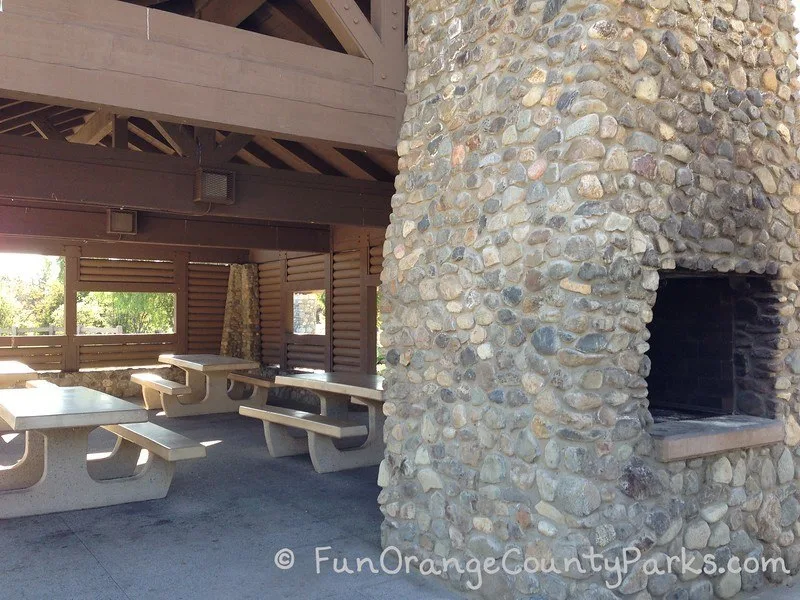 Originally published February 2009.