Cedar Grove Park in Tustin is a special place for picnics at the tables in the real cedar grove.
See hummingbirds buzz around you and watch lizards skitter over the rocks.
It's fun to let the kids get up and explore while leisurely munching. For once, a mealtime without any rules.
The play areas offer many themes for pretending and a trail up to Peter's Canyon for the adventurous.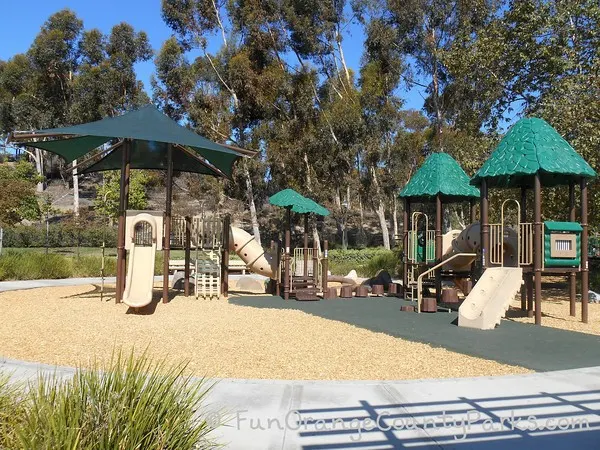 Directions to Cedar Grove Park in Tustin: Located near Jamboree and Tustin Ranch Roads. From the 5 freeway, exit at Jamboree. Follow Jamboree past retail area. Turn left on Tustin Ranch Road, then right onto Pioneer Way, and another right onto Pioneer Road to access parking lot. (Park Address: 11385 Pioneer Road, Tustin) MAP to Cedar Grove Park in Tustin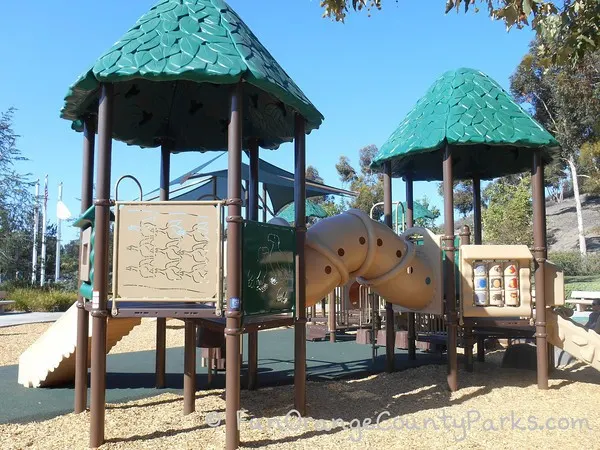 Highlights:
Traditional play structures are located in the area closest to the parking lot and restrooms. The abstract climbing structures are just on the other side of the bridge, with the adult fitness area at the furthest point from the parking lot.
Lively tree house theme in the large play area nearest to the parking lot
Some shade built in directly over the larger structure with opportunities to duck away from the sun throughout the area
Fun frog and snake guarding the play area – the snake even doubles as a bench!
Fun abstract climbing area just on the other side of the bridge for larger kids which includes a low rope traverse between two rocks – half of the fun of this area is just trying to figure out what and how to climb
Expansive fitness area for adults with a multitude of different human-powered machines in a beautiful and natural setting at the far end of the play areas
Two bench swings located in the abstract climbing area and two baby swings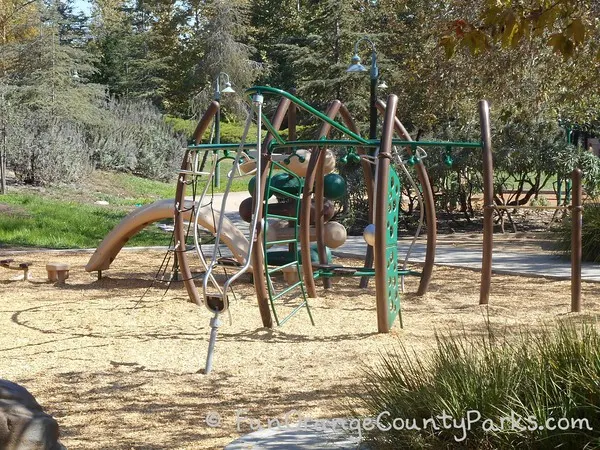 Be Aware:
Only portions of the Cedar Grove are open for play. Look for signs posted in the trees. If you want nature, follow the trails and head behind the park. Many of the trees have been cut down in recent years, so the grove isn't as thick or healthy looking as it used to be.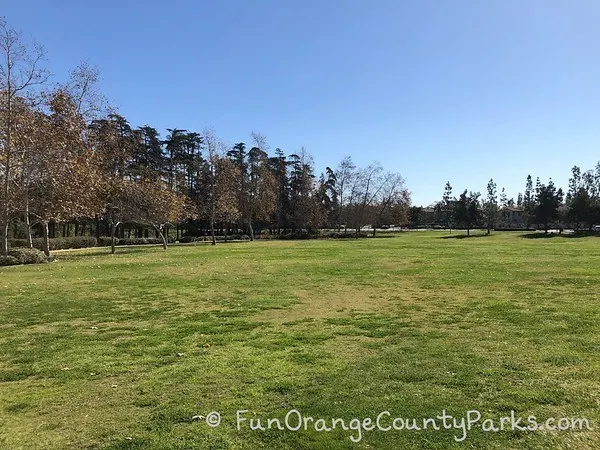 Summer camps, MOMS Club, Stroller Strides and other groups make use of this park. It's such an enormous park that there's room for all!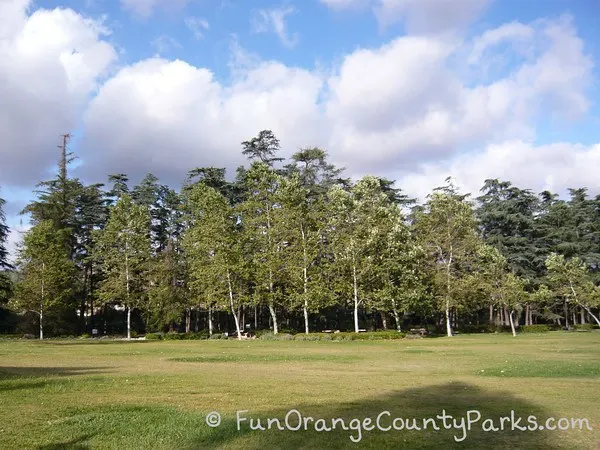 Checklist:
Dedicated parking lot
Bark play surface in the play areas with DG (decomposed granite) in the exercise area
Nice bathrooms near play train (opposite side of park from cedar grove)
Lots of shade under trees and patio cover
Check out my post on Local Workout Parks with Outdoor Fitness Equipment to see more parks with fitness equipment.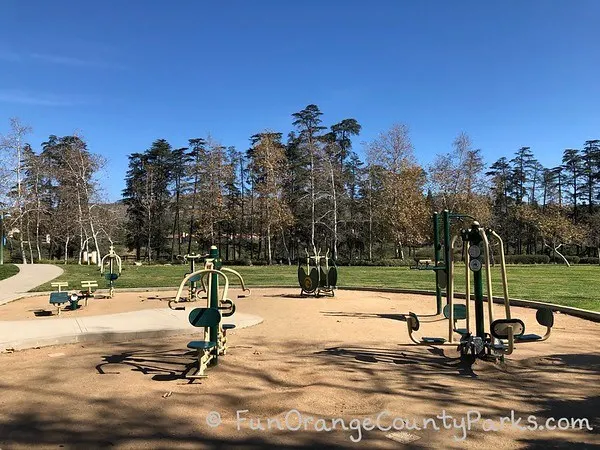 Relaxed areas to view children – sit on planters or at picnic tables
Perfect for picnics under cedars, but even more tables near main play area with grills
2 half-basketball courts and grass volleyball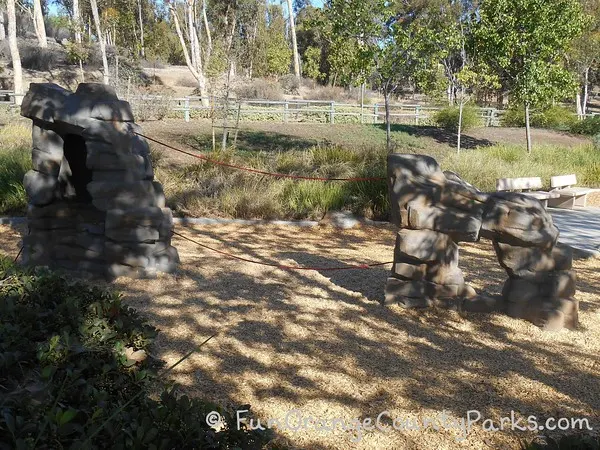 Parks Nearby Cedar Grove Park in Tustin: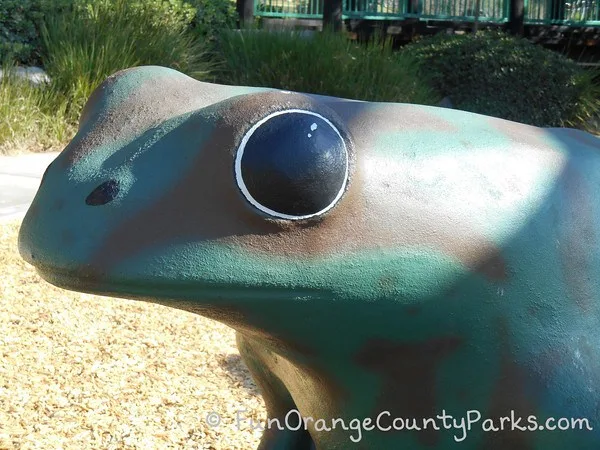 Photo credit: Lisa Lasater
Originally published August 2008.