Stockport Park is a lovely Laguna Hills neighborhood playground with a large grassy area and plenty of room to run.
It's a neighborhood haven in the early evening hours with families playing kickball and frisbee. Many use the park for birthday parties and barbecues.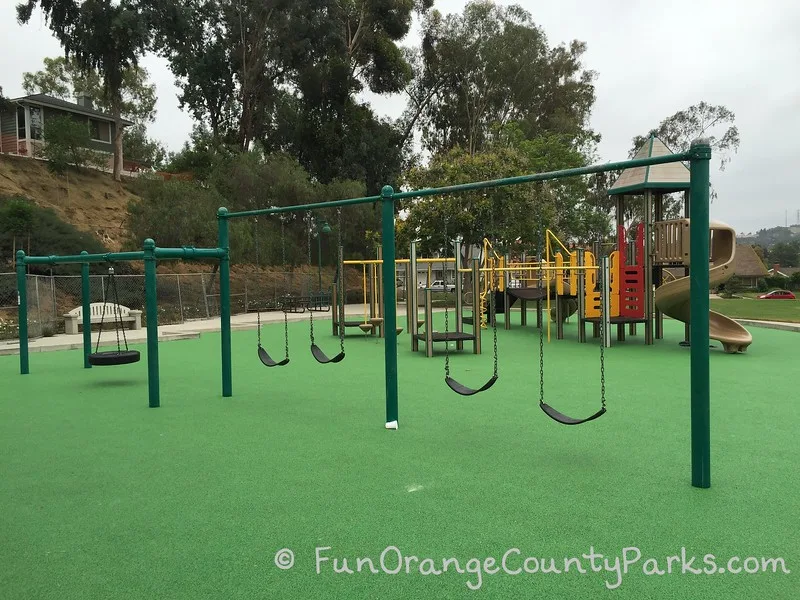 Directions to Stockport Park in Laguna Hills: Off Alicia Parkway on Wilkes – within walking distance of Laguna Hills High School. Neighborhoods are gated here – so don't take Stockport to get there. (Park Address: 25179 Stockport Street, Laguna Hills). MAP to Stockport Park in Laguna Hills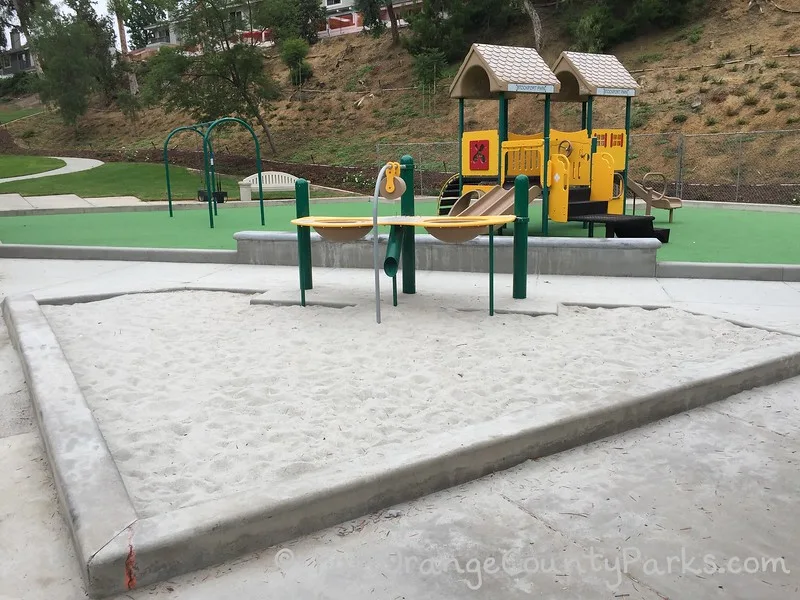 Highlights:
Notable for its many play spaces: hopscotch/compass terrace, sand volleyball court, 2 backstops, big kid play area with swinging pedestals and tire swing, little kid play area with baby swings and a new accessible sandbox.
Nice in the evening with 8 picnic tables in a grove of trees
Lots of families use the path for evening walks
2 hopscotch areas and 2 four square courts
Kids will enjoy the large grassy area and you can see them from all points in the park
The sand volleyball court is near the playground
I like the feel of this Laguna Hills neighborhood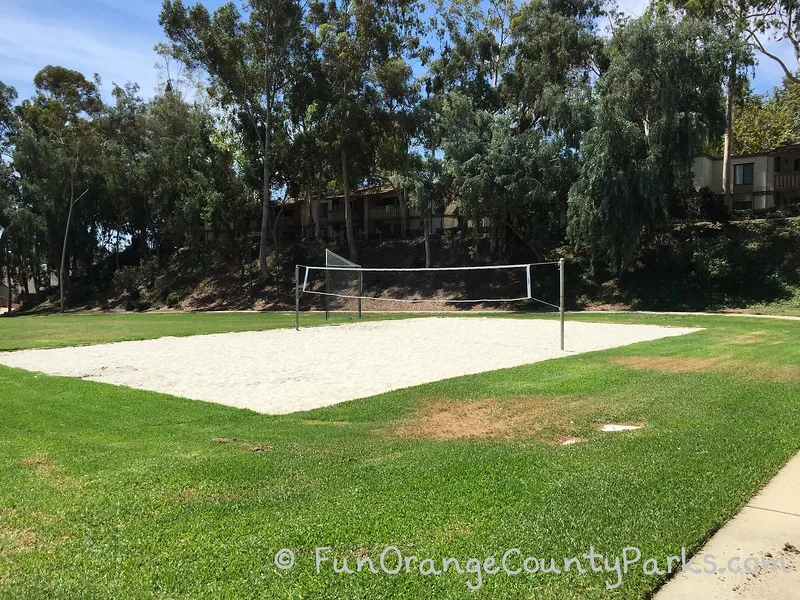 Be Aware:
NO bathrooms
Hot on the play surface – no shade on the structures
Definite fall hazards for smaller children on bridge and tower of large structure
Only accessible off Wilkes from Alicia Parkway (because of gating throughout neighborhood)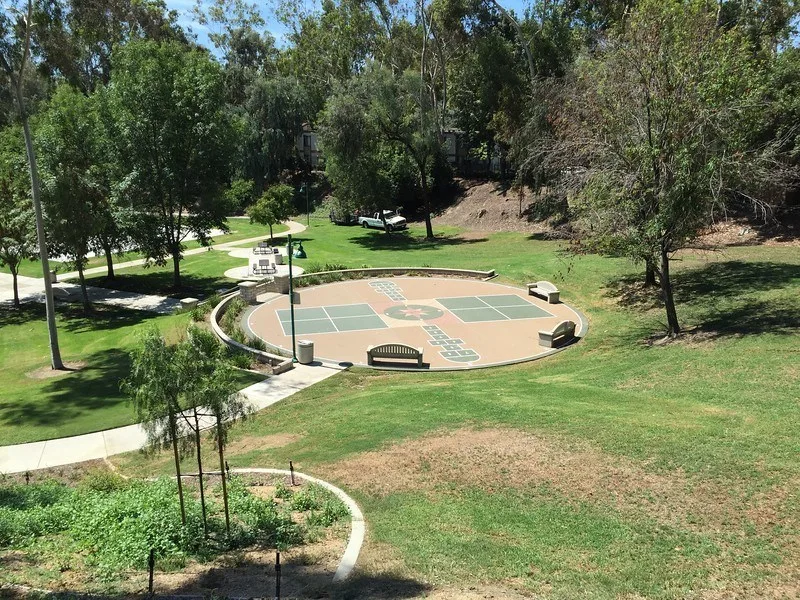 Checklist:
Limited street parking
Recycled rubber play surface
NO bathrooms
Shade beside and around play areas
Easy to supervise children
Excellent picnic areas with four grills
Nearest Public Library: Orange County Public Library Laguna Hills Technology Branch with small children's section (inside Laguna Hills Community Center)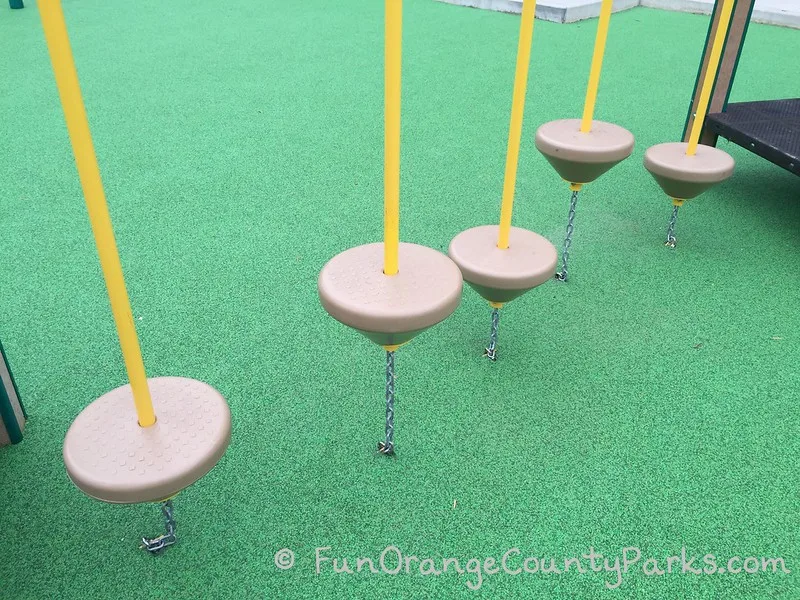 Nearby parks:
Originally published in October 2009.