Costeau Park in Laguna Hills underwent a big renovation in April/May 2011 which removed all the bark play surface and completely replaced it with green recycled rubber.
I was ready to be under-impressed because I liked the old wooden equipment. In fact, I overheard some teenagers say "We played at that old park, like, our whole lives."
Despite my doubts, I have to say, I think the new version really is an improvement!
Directions to Costeau Park in Laguna Hills: At the corner of Alicia Parkway and Costeau, very near I-5 and AAA of Southern California office. Exit I-5 at Alicia and turn towards Laguna Hills (away from Mission Viejo). Pass Hon and take your next left on Costeau. You'll see the playground on your right. Park Address: 25000 Costeau Park, Laguna Hills. MAP to Cousteau Park in Laguna Hills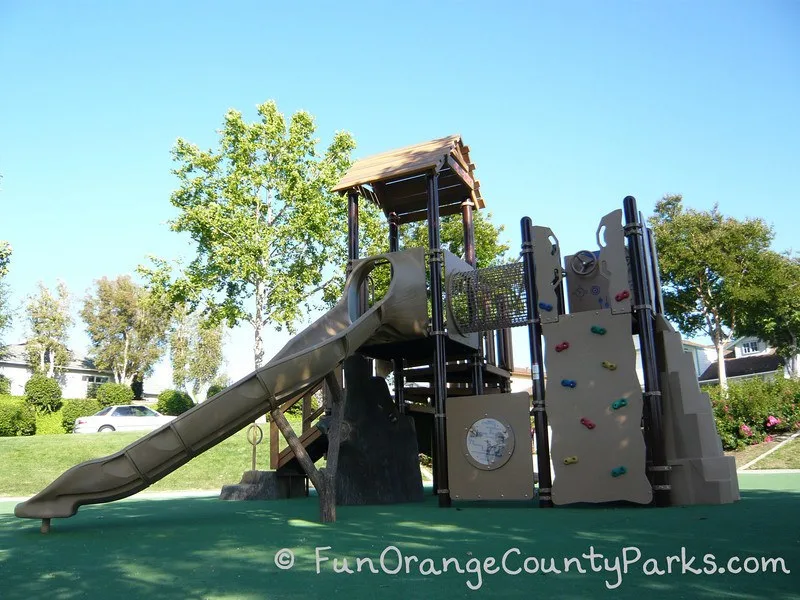 Highlights:
I love the "Kids Only" treehouse theme. Have your kids look for wildlife hiding in the tree.
The climbing equipment and slides kept my 5 year old entertained. We even played a simplified hide-and-seek.
Those with toddlers will appreciate that this park is almost sand-free. There's a separate sandbox at the little kid area.
2 baby swings, 2 bench swings on separate sets.
Two spinners. I've seen these before, but I like the "bowl" version at this park because it's close to the ground so kids can stop themselves.
Springy mini teeter-totter for extra bounce.
Lots of interpretive panels with numbers, counters, and planets.
Basketball courts
Large grassy area and hills for rolling down. Bring a ball or a frisbee.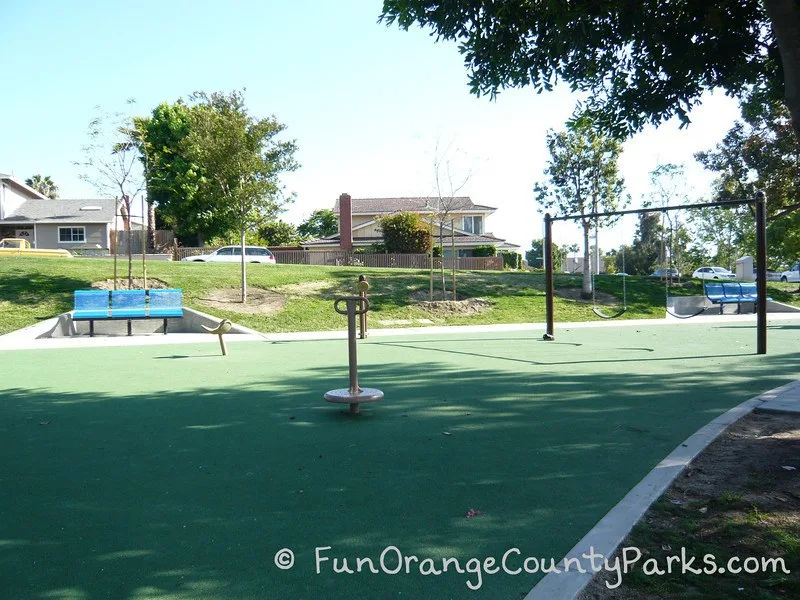 Be Aware:
Loud roar from traffic on Alicia Parkway, especially during high traffic times
The baby swings are near the big kid equipment and the big kid swings are BETWEEN the little kid/big kid equipment. So watch the little ones when they travel back and forth between the structures while big kids are swinging.
In rare instances, you might compete with school children or day care programs for use of the park.
It's near a street corner. However, because it's slightly sunken in kids rarely run for the road.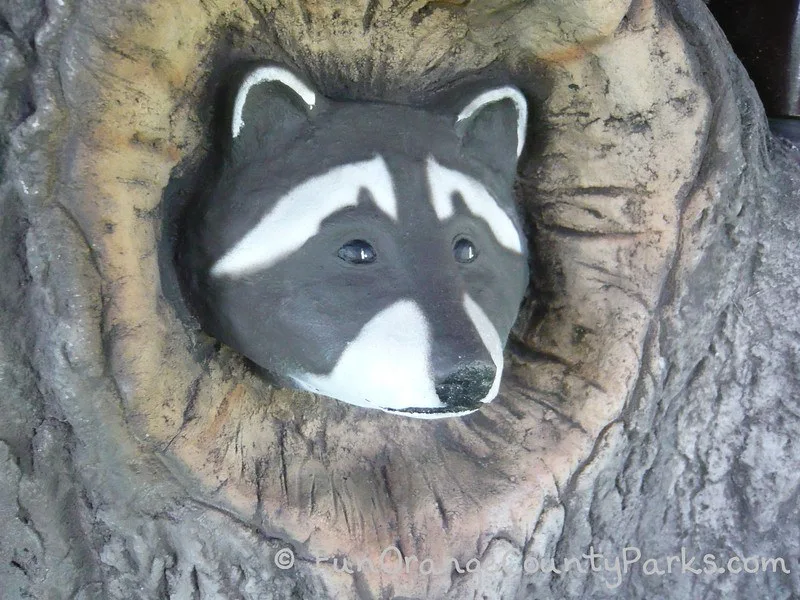 Checklist:
Plenty of close on-street parking
Recycled rubber play surface
NO restrooms
Shade from trees surrounding the play area
Hopscotch near basketball court
Easy to supervise children
One picnic table right near each play area, more tables with grill near the basketball court
Wire mesh benches with backs
Softball field, basketball court, hopscotch
Restaurants nearby:

Starbucks (coming soon)
Plant Power (coming soon)
Terra Mia (pizza and Italian)
Khao Hom Thai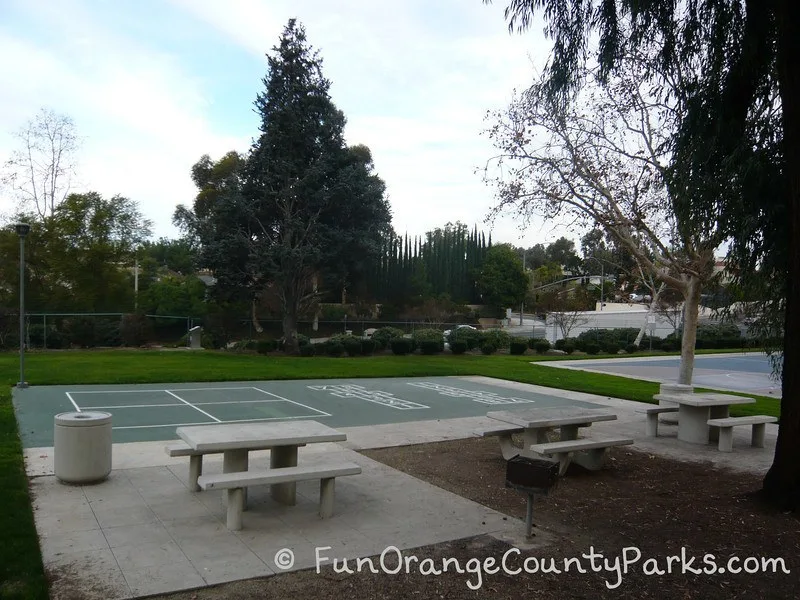 Parks Nearby Costeau Park
Don't Forget the Giant Ground Sloth!
The plaque under this giant ground sloth statue is inscribed as follows: "This prehistoric giant ground sloth represents the Ice Age animals that flourished here 40,000 years ago. In 1965, sloth bones and teeth were recovered from this site with the fossils of bison, horses, camels, mammoths, dire wolves, and sabre-toothed cats. These animals lived by a perennial stream, now Alicia Parkway, in grasslands similar to African savannas. Costeau Park was established to preserve the thousands of fossils that remain buried beneath the surface. Historical Monument, Dedicated July 3, 1999."
Originally published October 2008.