Clarington Park is in a Laguna Hills neighborhood situated in the triangle formed by Alicia Parkway, Paseo de Valencia and Los Alisos.
It's a tranquil oasis with large trees for shade and very manageable play area – even with multiple kids.
My favorite time to go is in the late afternoon and evening. It's also a great diversion when you need outdoor time after a trip to errands nearby.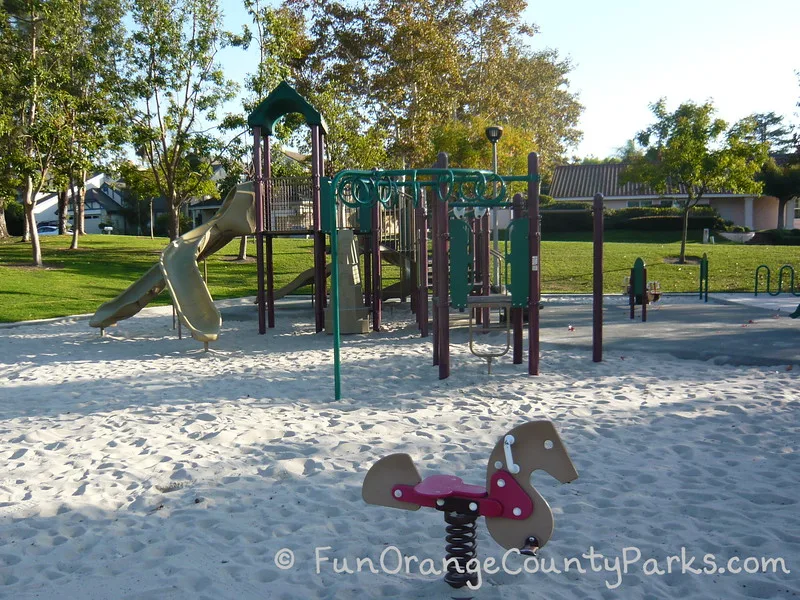 Directions to Clarington Park in Laguna Hills (Park Address: 24701 Weyburn Drive, Laguna Hills): From Alicia Parkway take Hon to Georgia Sue. Take a left to get to the playground. From Paseo de Valencia turn onto Kennington and follow either Clarington or Ashland around to the play area. MAP to Clarington Park in Laguna Hills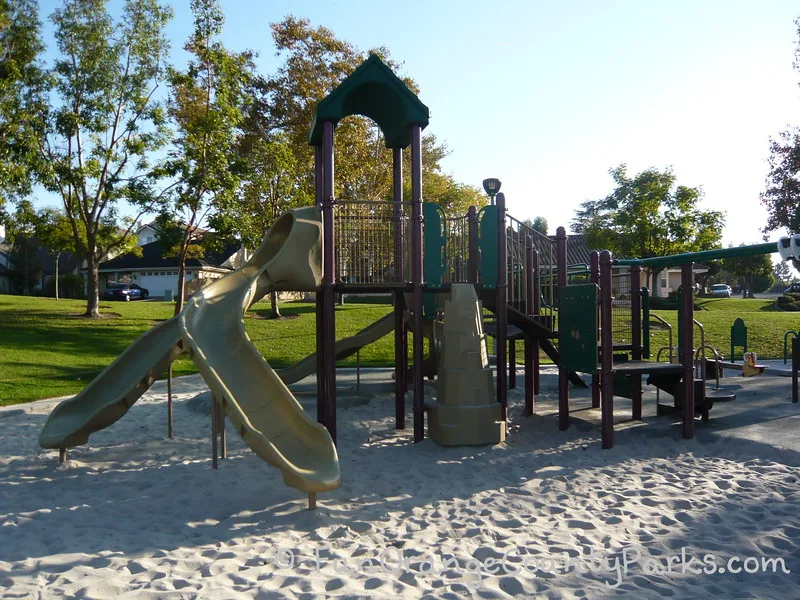 Highlights:
Teeter totter and two-handle manual zip track
Lots of shade in the late afternoon when other play places might be sweltering
Relaxing park for caregivers of multiple kids – you can sit in one place and watch them all
Plenty of swings (4 bench, 2 baby) – plus small triceratops and ride-on horse
Nice grassy area and access to walking trail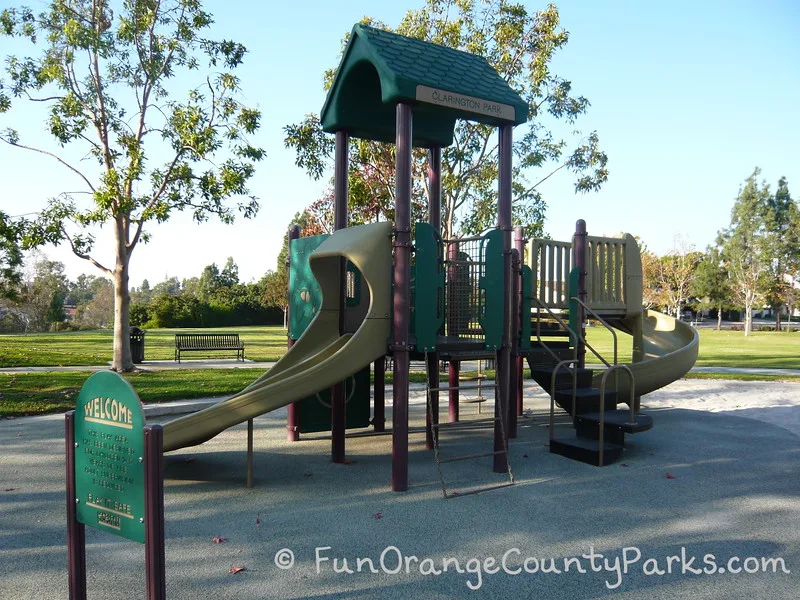 Be Aware:
NO bathrooms!
Some of the swings sit particularly high off the ground
Grassy area often used for dogs
Checklist:
Parking on the street surrounding the park
Play surface: recycled rubber tires and sand
NO bathrooms or drinking fountains
Picnic tables and benches to watch kids
Access to Juan Avila Trail from the park
Nearest Public Library: Orange County Public Library Laguna Hills Technology Branch with small children's section (inside Laguna Hills Community Center)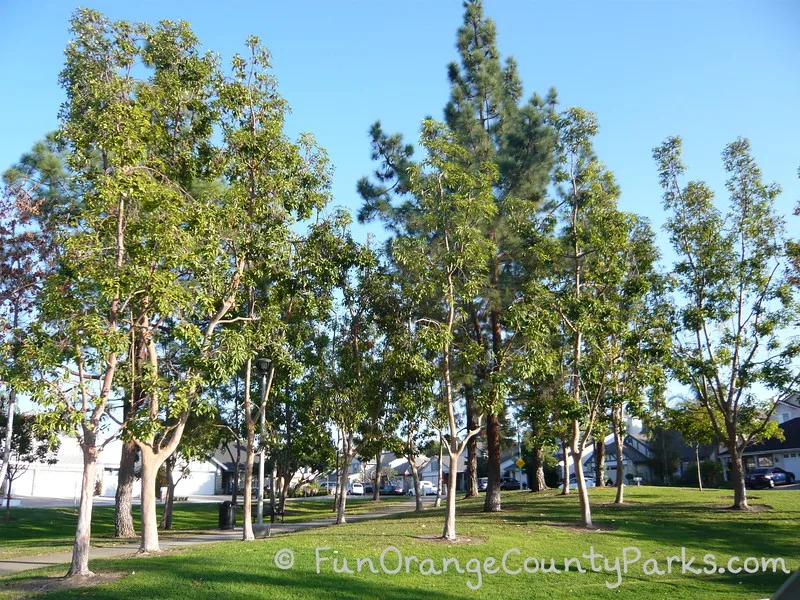 Parks nearby Clarington Park in Laguna Hills
Originally published in November 2009.