We planned our visit to Seminole Park in Laguna Niguel to enjoy a lazy picnic. It was a beautiful spot in a neighborhood with shade trees.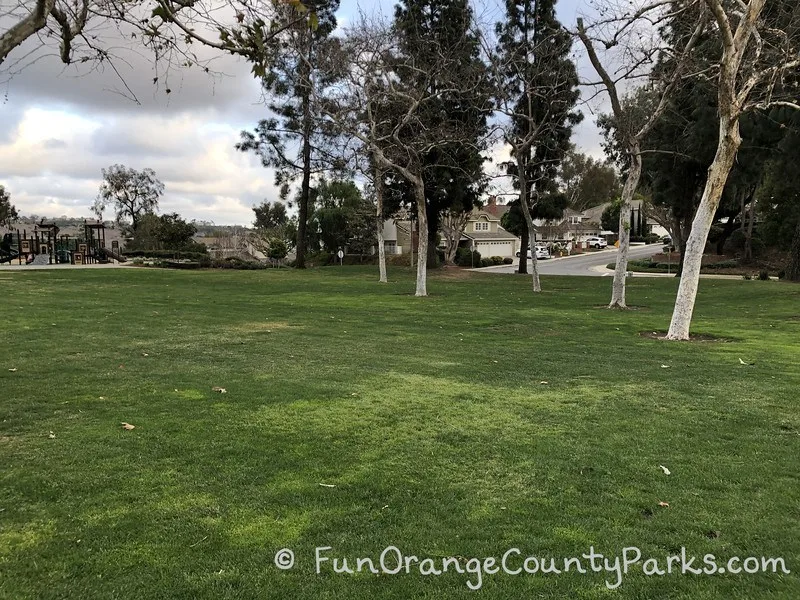 How to Get to Seminole Park in Laguna Niguel: Exit Interstate 5 at Crown Valley Parkway and head towards the beach. You'll drive quite a while before reaching Niguel Road where you will make a left. After you pass Marina Hills Drive, you will turn right onto August Drive. The park is at the corner of Augusta Drive and Seminole Place. (Address: 30802 Seminole Place, Laguna Niguel) MAP TO SEMINOLE PARK IN LAGUNA NIGUEL
Highlights:
The neighborhood and the shade trees were definitely the highlights.
The play equipment is newly installed with a treehouse/ranger station theme.
A cute log shaped slide at one end and a twisty slide at the other.
A little bridge linking some of the play elements.
2 baby swings and 2 bench swings.
Lots of spinners: egg-shaped, standing, and bucket spinners.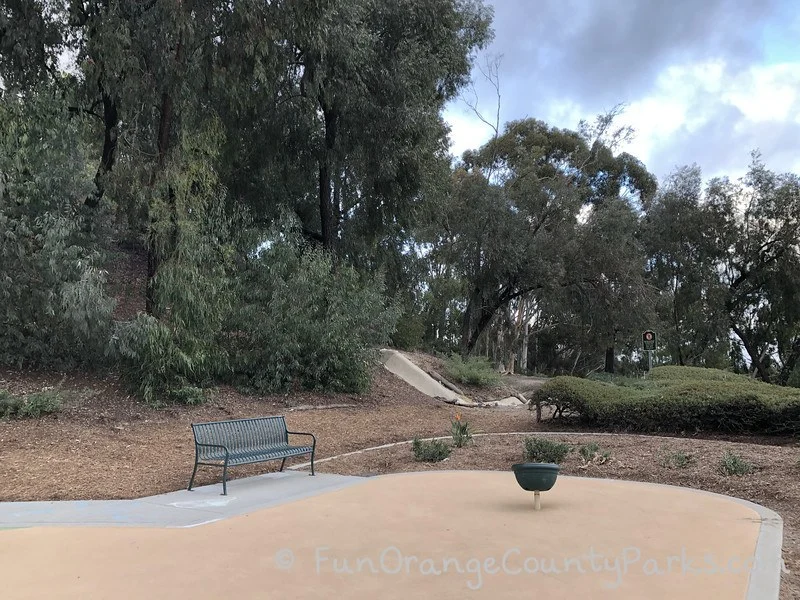 Two picnic tables on the playground with benches strategically placed for good viewing of the kids.
It's somewhat close to the beach, so the weather is a bit cooler than inland.
The park is more appropriate for 2-5 year olds vs. the 5-12 year olds. Readers are always asking for "good toddler parks" and this one fits the bill.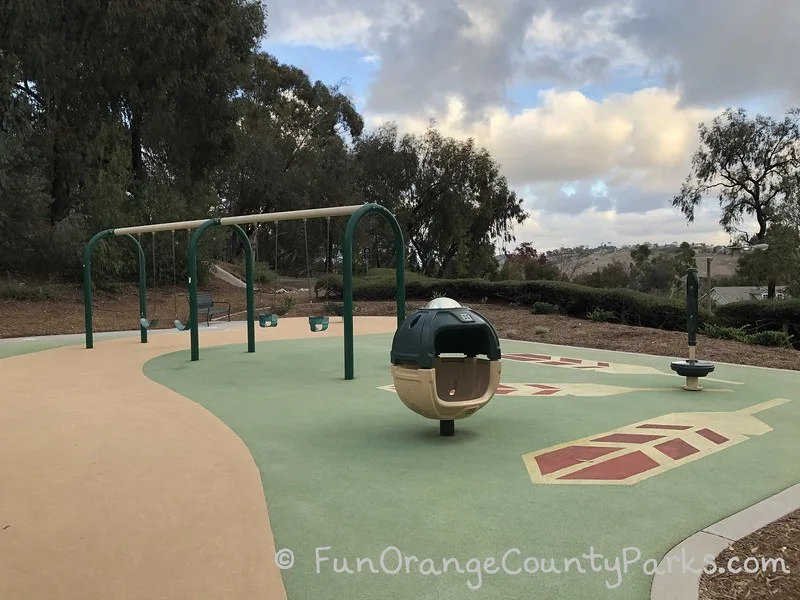 Be Aware:
Several people brought their dogs to the park while we visited, but stayed away from the playground
NO restrooms
It's not a busy street at all, but the playground is on the street side.
Not easily accessible from the freeway.
Full sun on playground at midday.
It looked like kids play on the hill beyond the playground making shelters and building with the eucalyptus branches, but there are signs saying "No Trespassing – Private Property" even at points where it looks like there should be a trail.
Also, even though they just updated the park – it's strangely themed with the Seminole name (I guess because the street is Seminole?) and there are feathers designed into the play surface. Isn't this kind of representation of Native Americans what we're trying to correct?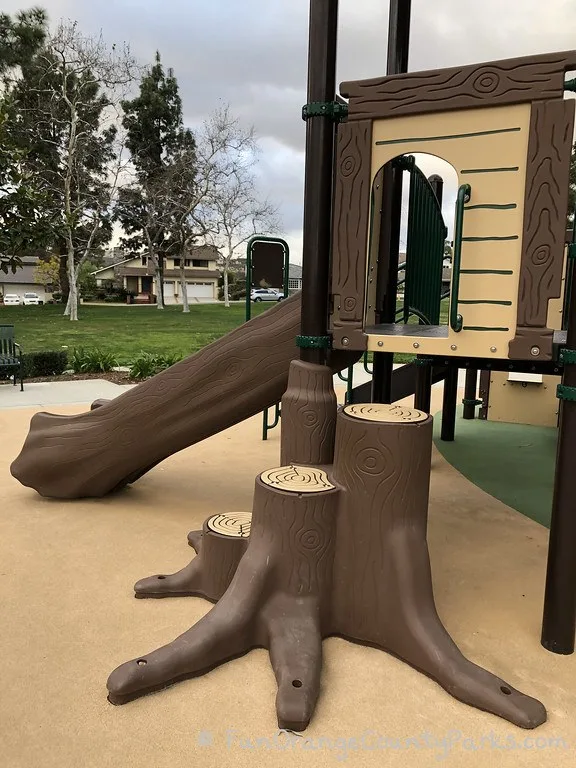 Checklist:
Parking on the street
Play surface: recycled rubber
NO restrooms
Picnic tables near the playground, but it's in full sun. We ate on a blanket in the grass but you'd want to make sure it's not in an area where dog owners are bringing their pets.
Nearest public library branch: Laguna Niguel Public Library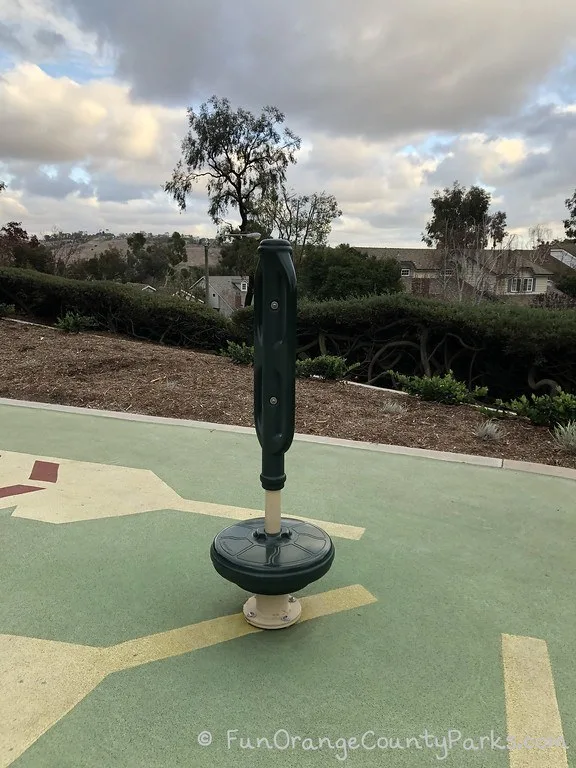 Nearby Parks:
Originally published in August 2011.