La Hermosa Park in Laguna Niguel is a skinny park right at the side of a residential street. It's flat and functional with a recycled rubber surface.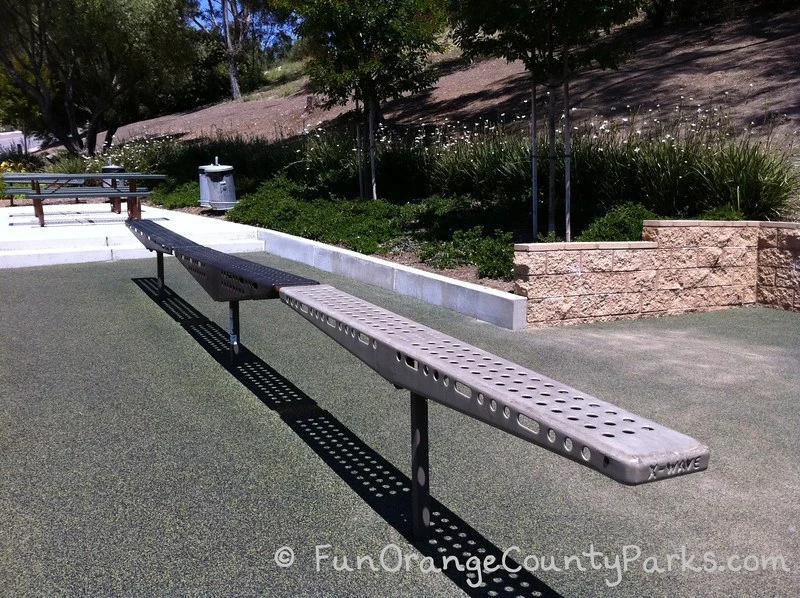 Directions to La Hermosa Park in Laguna Niguel: Exit Interstate 5 at Crown Valley Parkway and head towards the beach. You'll drive quite a while before reaching Niguel Road where you will make a left. Turn left at La Hermosa Avenue (if you hit Marina Hills Drive, you went too far). The park is ahead on your right. (Address: 24662 La Hermosa Avenue, Laguna Niguel) MAP TO LA HERMOSA PARK IN LAGUNA NIGUEL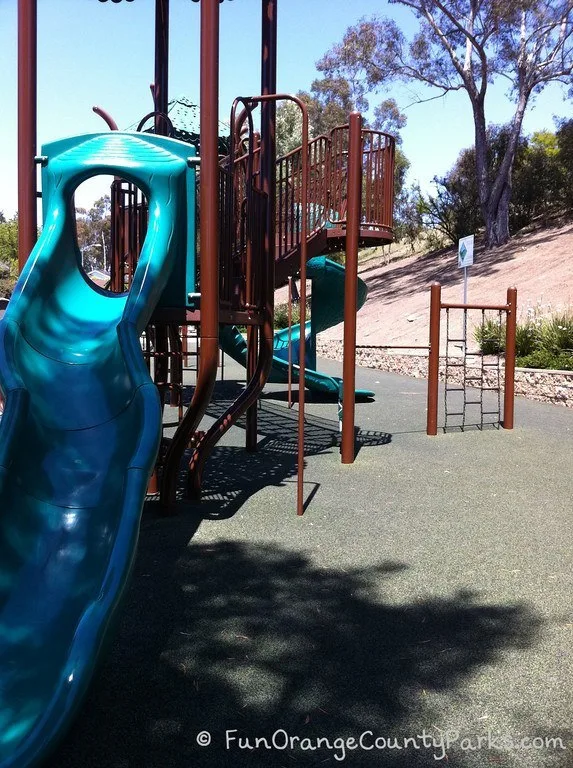 Highlights:
Playground is designed to look like a treehouse
Lots of climbing apparatus and some fun and steep slides
Some of my favorite equipment: the spinning umbrella, seat spinners, and a wobbly balance beam with hinges so it bends when you walk across
Nature Connection: There's a really cool tree behind the playground on the hill. What's your child's favorite tree? (I just loved looking at it and looking for wildlife in the trees and bushes on the hill.)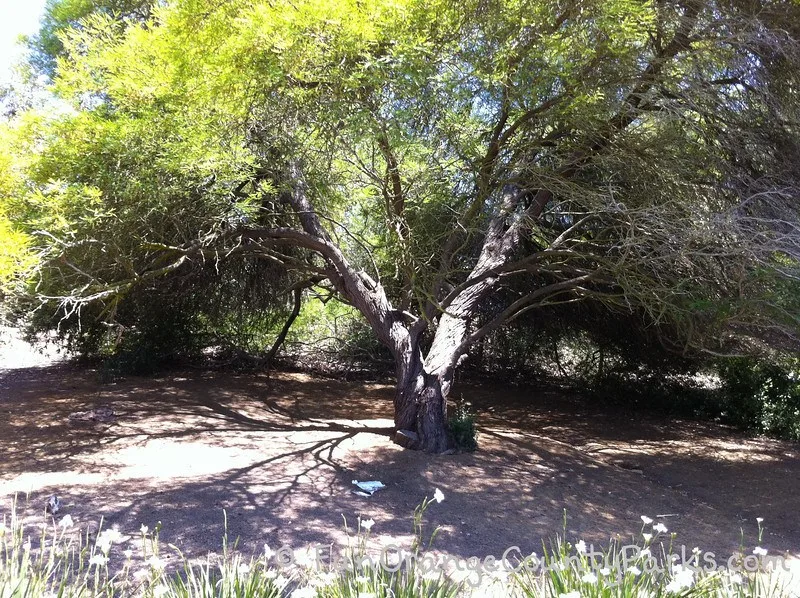 Be Aware:
I'd say this one is more for older kids since the design standards say 5-12 years old. It's pretty high off the ground with lots of openings.
NO baby swings
NO restrooms
It was hot in the middle of the day. We sought shade under the play structure.
Very near the street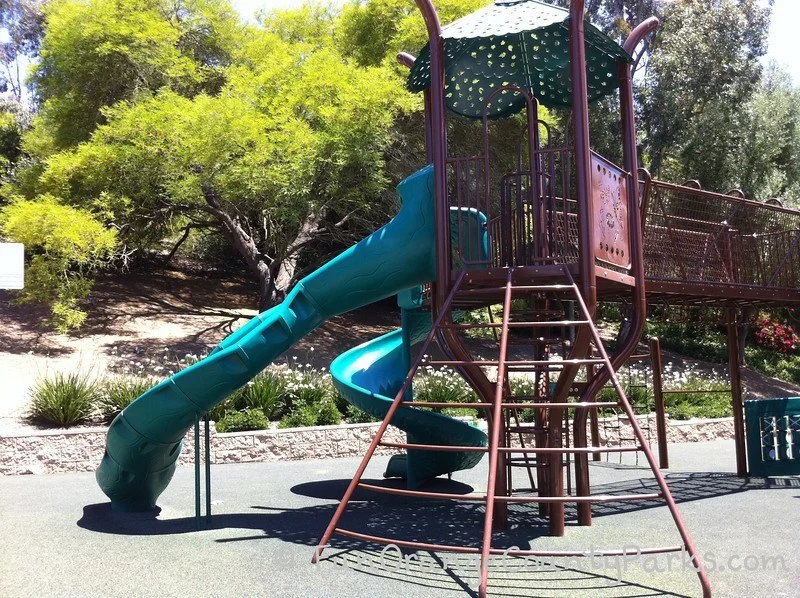 Checklist:
Parking on the street
Play surface: recycled rubber.
NO restrooms
Picnic table near the playground, but it's in full sun.
Parents can sit along the wall to watch the kiddos. You can see them from every angle.
Nearest public library branch: Dana Point Public Library is off Niguel Road and the Laguna Niguel Library is also nearby.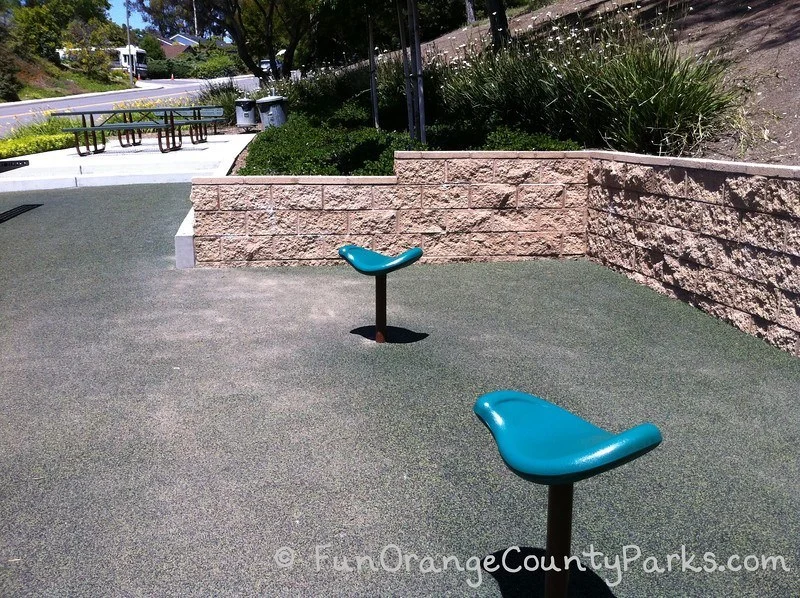 Nearby Parks: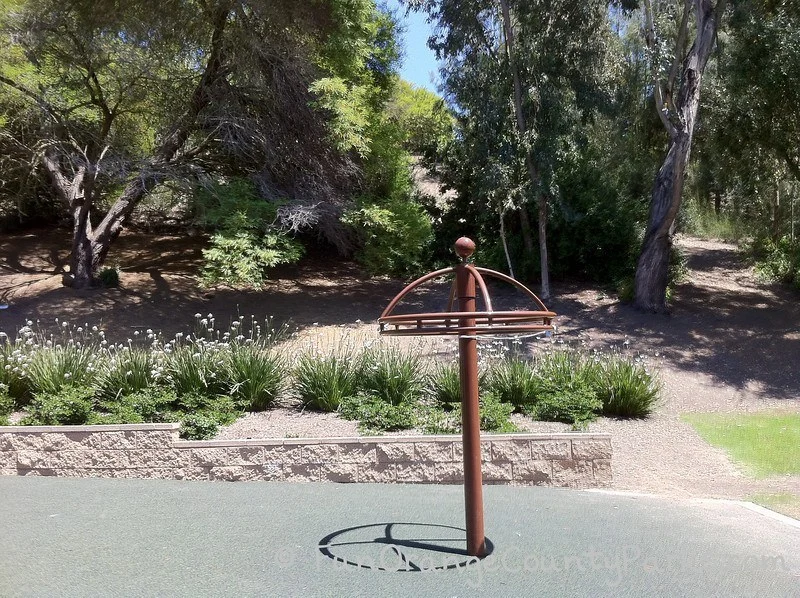 Originally posted in August 2011.