Olinda Ranch Park in Brea is tucked away in a quiet neighborhood just across the street from Carbon Canyon Regional Park.
The small but charming play structure has some fun interactive play panels and plenty of play sand below.
Retreat to the shade of the nearby trees or shaded picnic area for a snack and a break from the sun.
Directions to Olinda Ranch Park in Brea: From the 57 freeway, exit at Lambert and head east. Make a left at Santa Fe Road, followed by a left at Railway Avenue. Keep to the left as the road forks and head straight into the large parking lot, or make a right just before you reach the parking lot to find the smaller and slightly closer lot. Off Cedarwood Court in Brea. (Address: Carbon Canyon Road and Santa Fe) MAP TO OLINDA RANCH PARK IN BREA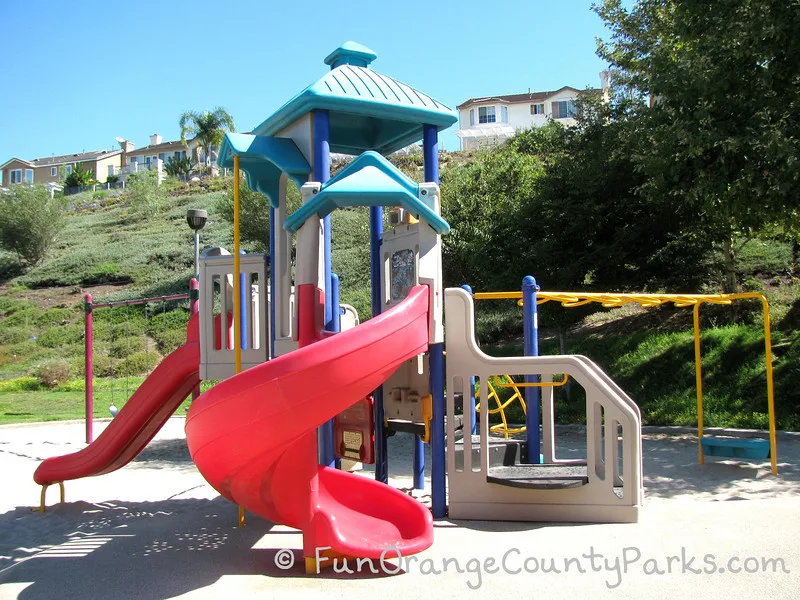 Highlights:
My kids are enamored with the "piano" play panel underneath the structure – complete with the notes to pluck out some well-known songs printed right onto the panel
Play sand – the good stuff! Bring those sand toys and prepare to make some castles
Bunnies and birds all around
Large open grassy area for free play – bring some frisbees for extra fun
Super close to the restroom for the little ones that are potty training
Two bench swings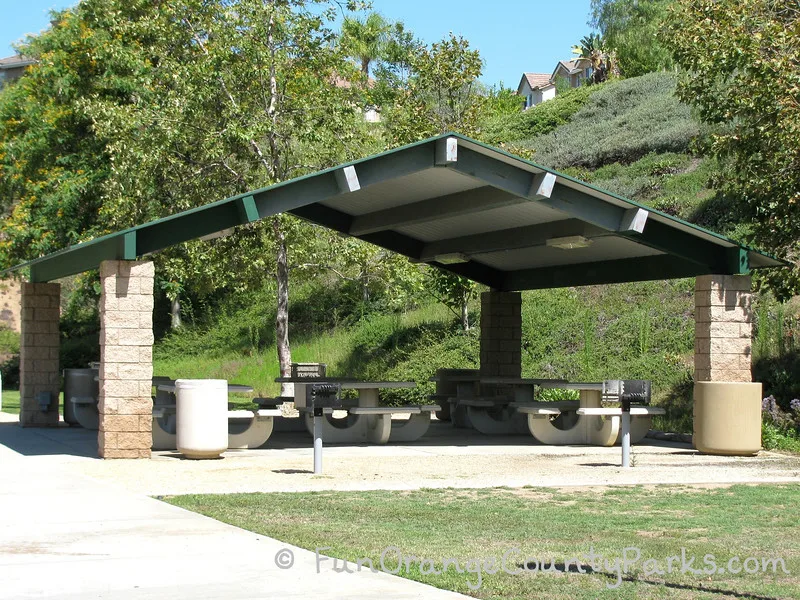 Be Aware:
The play structure is downhill from the parking areas – take the steps (a good amount of them) or use the ramp to get to the fun area
A good amount of sand makes its way onto the play structure – watch out for slipping and maybe take the time to brush some of it off before smaller ones play here
NO baby swings – bench swings only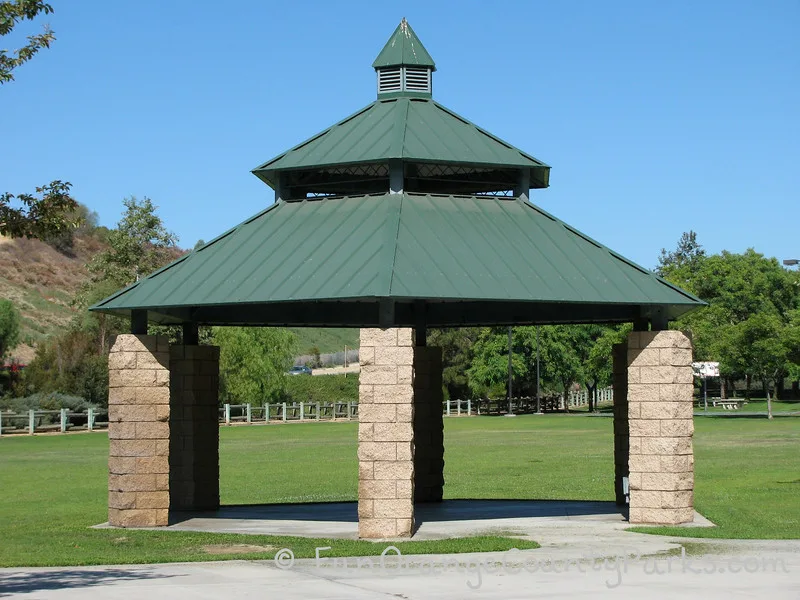 Checklist:
Dedicated parking lot
Restrooms
Drinking fountains
Recycled rubber and play sand play surface
Picnic tables and BBQs galore in the surrounding area
Full basketball court
Soccer field up near the parking lots
Nearest Public Library: The Brea Branch Library of the OC Public Library is located at 1 Civic Center Circle. Brea Branch Library website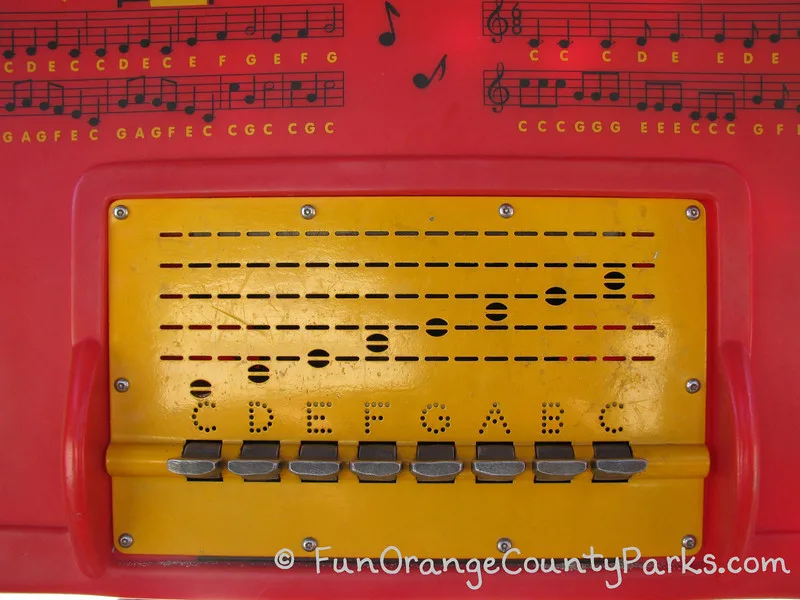 Nearby Parks: