I wish stores were closed on Sundays and no one could bring their computers or e-mails home. That's how it was when I was a kid. Parents did chores around the house, and included the kids. We played in the driveway and ate dinner outside. That's the kind of downtime I'm trying to recreate this old-fashioned play weekend. If you need some inspiration, here are some links to play ideas I may not have mentioned before: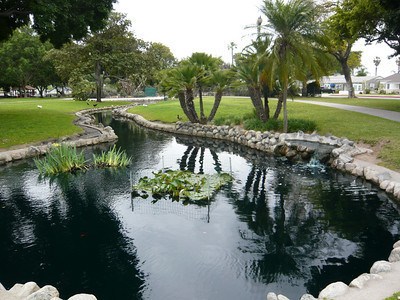 Park-A-Day Challenge
KaBOOM is a national non-profit issued their Park-A-Day Challenge for the summer. Wanna join me? I will be writing about it at KaBOOM.org. Anyone can do a Park-A-Day Challenge! You can use KaBOOM's Map of Play or my blog to find places to play. We'll log our findings on their map and can all join together in this community service. Over the years I've already added most of the parks on this site to KaBOOM's map so they can find places that need playgrounds. There are plenty more to add. Help me!! These are the benefits of this summer activity for you and your family according to KaBOOM:
"Doesn't cost much money
Keeps you and your kids active
Presents learning opportunities
Takes you to new places
Contributes to a good cause
Is lots of FUN"
I'm definitely using it as a lesson in community service — but there are so many benefits that it doesn't feel like work!
National Wildlife Federation
Does anybody have other insider info to share? What are you going to be doing this summer?
The best thing about good old-fashioned play is that it isn't expensive! Get out there and have some fun!