Are you looking to find out about holiday lights at Dana Point Harbor 2021? I feel like IlluminOcean in Dana Point Harbor made a big impression on people. It was a holiday lights extravaganza that lasted only one year (2014). IlluminOcean was, for the most part, not a static light display. Most of the lights moved or had some sort of animated features and sounds to go along with them. They even had special 3D glasses to view the show. You can see what I mean with my video of this light tunnel. The public loved it and so did the harbor businesses, but there was controversy and litigation.
Video of the 2014 IlluminOcean Light Tunnels
Shine Illumination and Happy HarborDays Holiday Light Displays for 2021
Local dad and CEO, Bruce Brenon, of Shine Illumination comes up with new concepts every year (while keeping the old favorites)! Follow the Shine Illumination page on Facebook and follow the @shineillumination account on Instagram to get current news about their displays all over our area.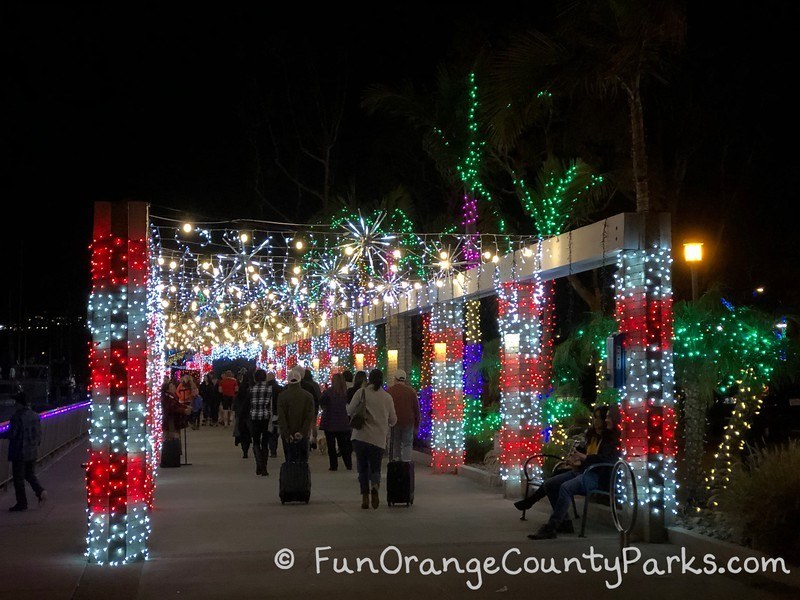 For 2021, they are even going to light up the island at the harbor. The light display will run from November 17th until after New Year's.
There are static light displays that the kids will love with candy cane pillars and lighted stars hanging above. This area with starbursts overhead and the impression of snow falling is called Candy Cane Lane.
Dana Point Harbor Lights 2021 Location and Directions: The Dana Point lights address is the same as Dana Point Harbor: 34571 Golden Lantern Street, Dana Point, CA. If you drive down Golden Lantern towards the harbor, you will dead end right into it. If you are taking Interstate 5, exit at Dana Point Harbor/Beach Cities and follow the signs to the harbor, making a left onto Del Obispo towards Doheny State Beach.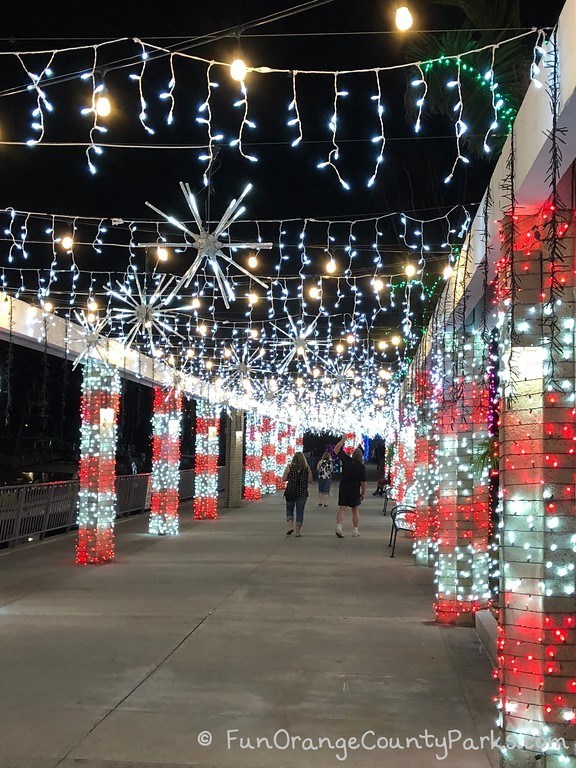 Highlights of Holiday Lights at Dana Point Harbor
It's FREE!
Dana Point Christmas lights 2021 runs from 6pm on November 17th until after New Year's. The lights stay on from dusk until dawn.
The candy cane light lane is a favorite. Little kids in strollers have the best view because there are features up on the "ceiling."
Lots of the eucalyptus trees used to be lit up with green and blue along the medians and the parks that line the harbor, but they cut down the eucalyptus last year.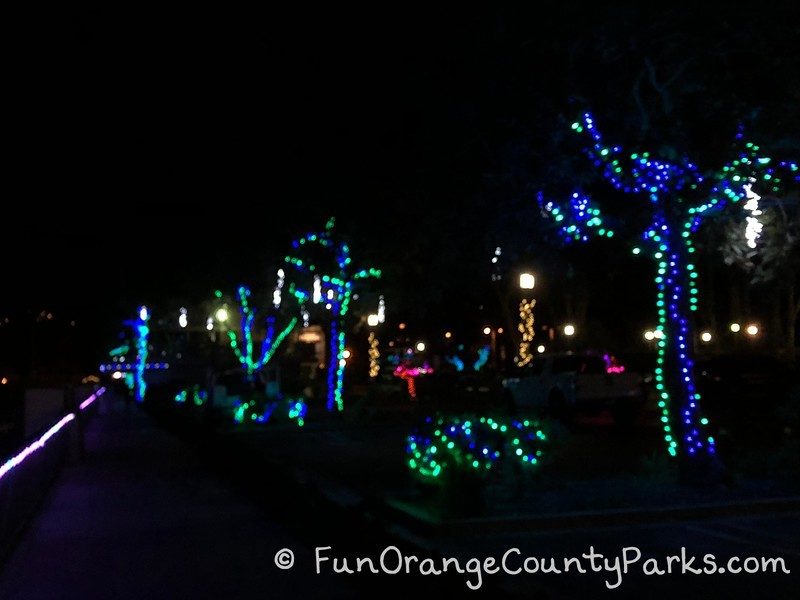 There's usually a HUGE welcome light display as you come to the entrance of the harbor.
New last year were some large statues which are fun for Instagram photo opps.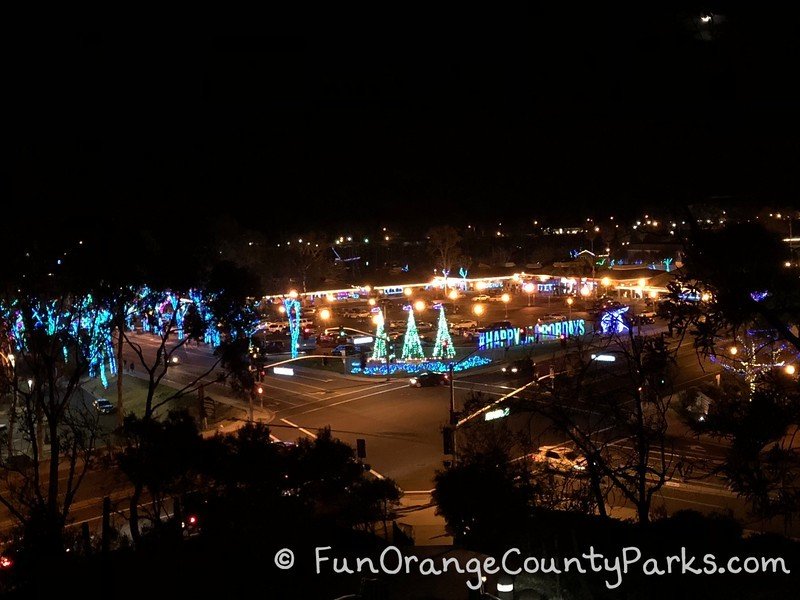 In 2017, there was a shark stand over by Waterman's restaurant — in 2018, there was a Candy Cane heart display.
What is Merry Kiss Me? Merry Kiss Me Dana Point 2021 is a holiday light display that appears in many, many Insta posts this time of year! Couples flock here like it is mistletoe. Take your photo and share with a #MerryKissMe hashtag. #HappyHarborDays and #HolidaysattheHarbor are the other hashtags for this spot at Dana Point Harbor this time of year.
And the lights don't stop there! Walk or drive down towards Baby Beach just past the Marina Inn and the harbor offices to experience light trees and my favorite wave tunnel. The blue and white lights actually move in a way that makes you feel you are in the barrel of a crashing wave.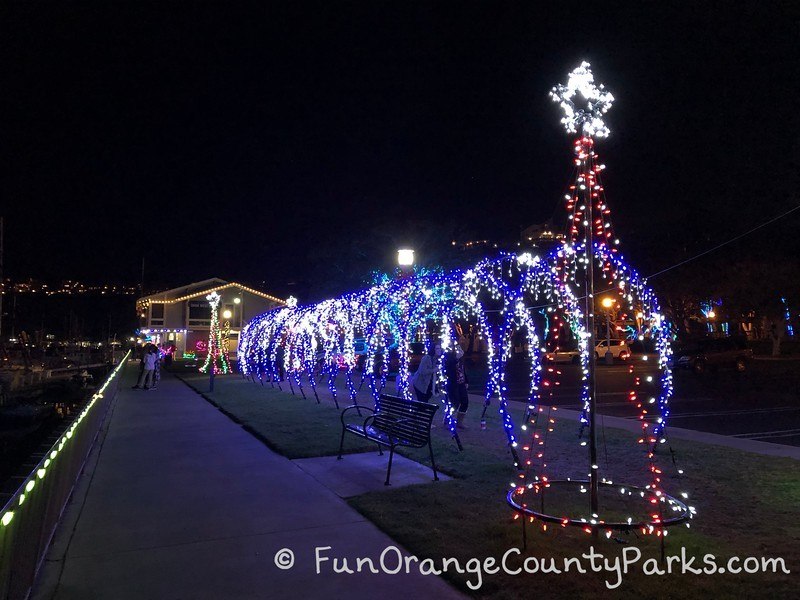 Checklist:
Free parking for holiday lights at Dana Point Harbor around the shops (if you can find it). Surprisingly, one year we went on Holiday Boat Parade night and got a spot super close with no trouble!
Hours: Come in the evening on a weeknight and you'll probably find easy parking! Maybe bring the kids in their pajamas? The lights are on from dusk until dawn. Lights are on from November 17, 2021 until after New Year's.
Restrooms at Dana Point Harbor are near Dana Wharf — and outside the Harbor Grill Restaurant.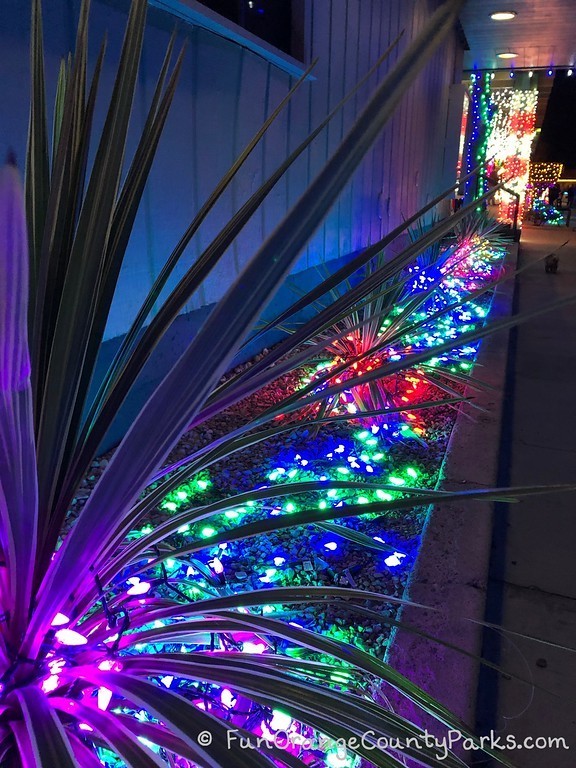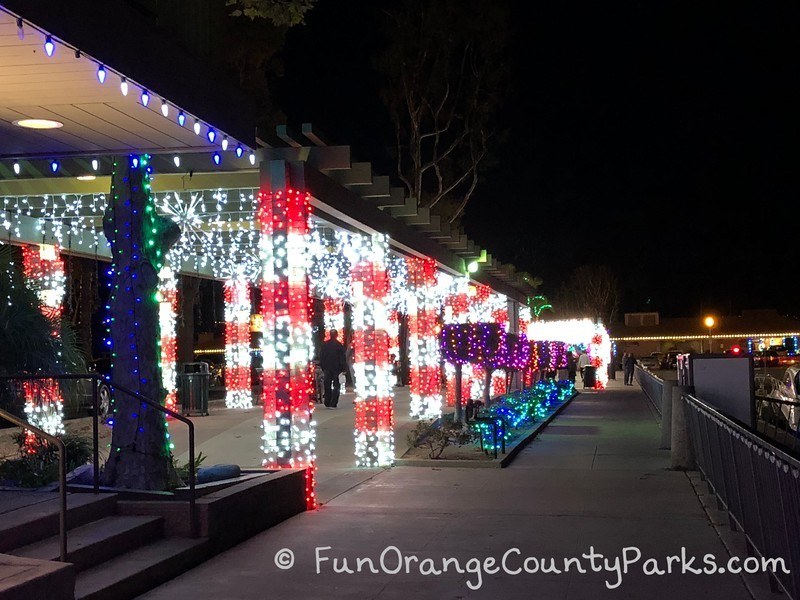 Be Aware:
More crowds on weekends and during the Holiday Boat Parade nights.
There are signs everywhere that say "don't touch the lights" so you might want to prep the kids ahead of time to look, but don't touch.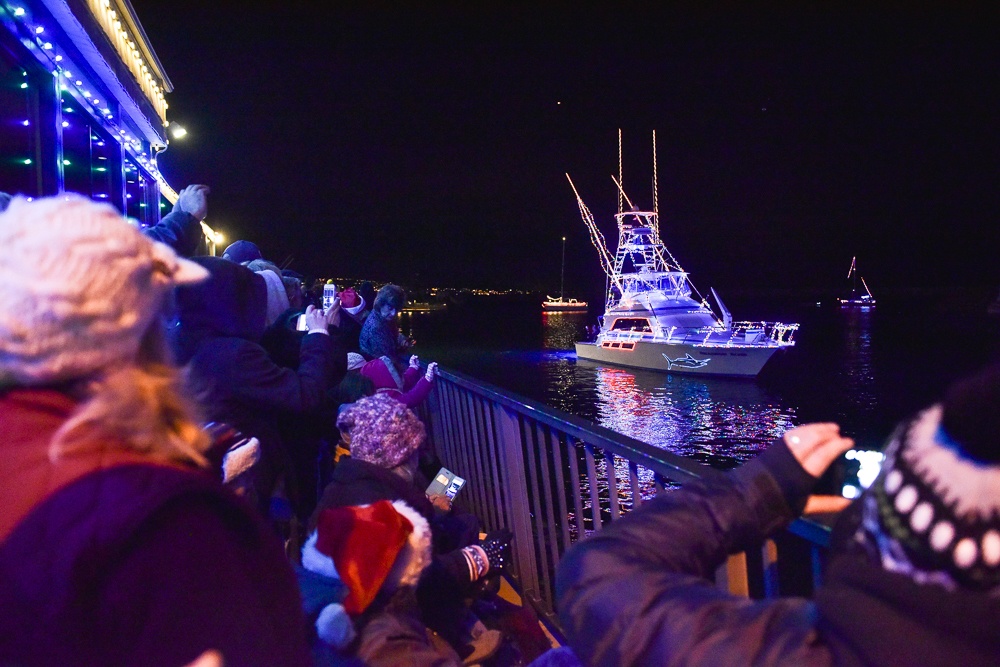 Dana Point Boat Parade Information
The 2021 Fiesta Boat Parade of Lights is scheduled for December 10 & 11 (7:30pm) and December 12 (6:00pm).
Originally published in 2014.