Orange County beach and ocean sunsets are the perfect ending to our days playing outdoors. We've lived away from the beach – up in the mountains of Colorado or in the Piedmont of North Carolina – so I especially appreciate the opportunity to see the waves crashing as the sun sets behind Catalina Island. We see an ocean sunset at least once a week and strive for more. My son's New Year's resolution one year was to "Watch more sunsets."
There are many, many places to see amazing sunsets. I'll probably suggest more as time goes by, but here are a few beautiful spots to get you started:
Inspiration Point in Corona Del Mar: This was our "go to" spot during college at UCI. We'd park on Ocean Blvd. off Marguerite above the beach. Watch the sunset anywhere from here. Benches line the sidewalk running along the bluff. We walk down to the beach and do a loop on the sand before coming up the ramp on the south end of the beach. Stop at the mid-point of the ramp up to Inspiration Point and that would be my pick of a great beach sunset viewing spot! (Don't forget to look down into the rocks – the kids will get a special thrill at the statue surprise below!)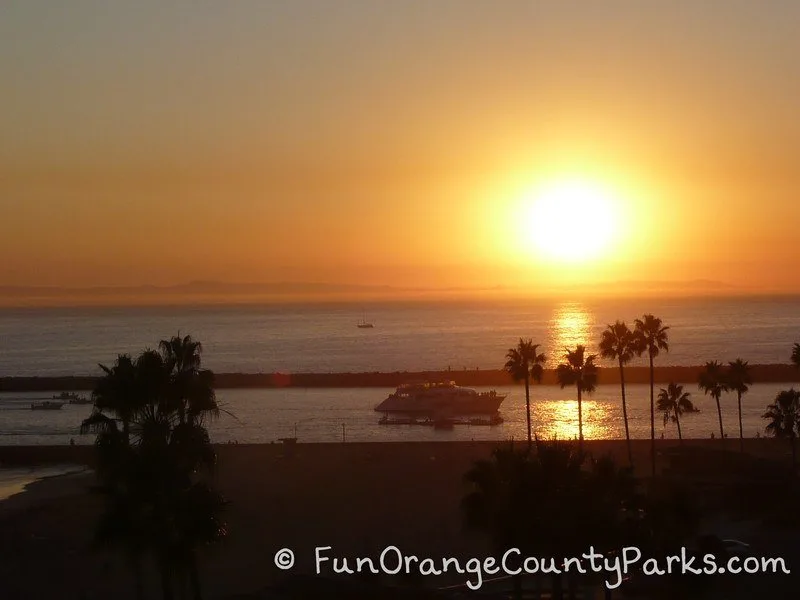 Strand Vista overlook in Dana Point: It's off Selva in Dana Point near the housing development on the Dana Point headlands. Again, you can do a lovely walk down the stairs near the funicular, wind your way around the beach walkway to the south, and head up the winding pathway for even more views.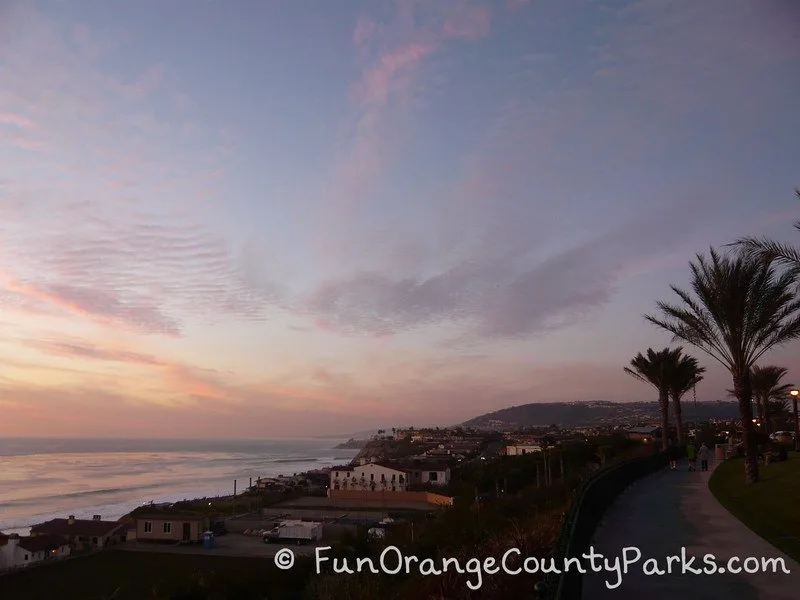 Browns' Park in Laguna Beach: There's a teensy-tiny little gem in Laguna Beach. Browns' Park is one of my favorite spots on Earth (even though I've only been once). Walk up the hill toward the Wyland Gallery from the Main Beach Playground. You'll pass Wyland and I believe this spot is right past the Aviation Art Gallery. You'll find a skinny little park. I'm not going to give you details, because the discovery is half the fun! Just walk out to the end of the park and take in the view.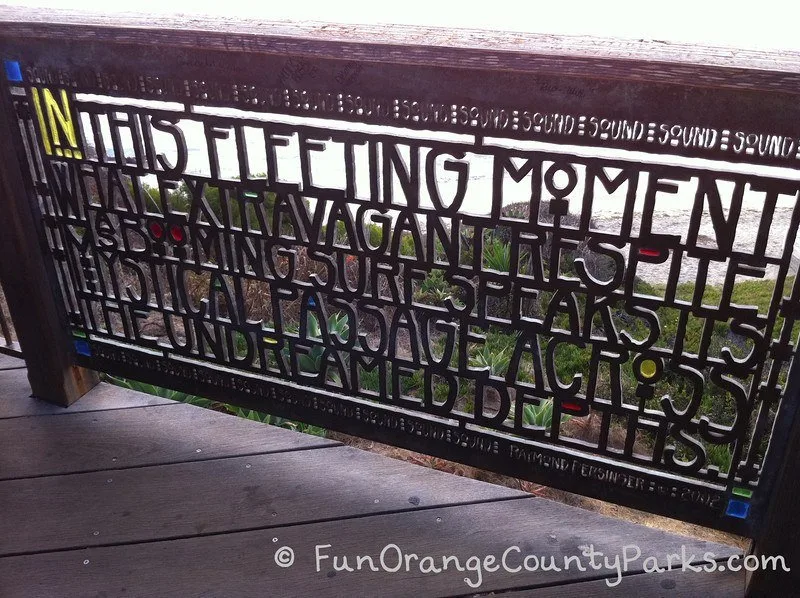 "Browns' Park – A Legacy
Let me live in house by the side of the sea,
Where men and women wander by
Where there's beauty and grace and excitement that's free
On the beach in the sun let me lie.
Let me listen to the ocean's melodious roar
And its rhythm, so soothing to hear
As the foam covered waves seem to reach for the shore
Under skies that are sunny and clear."

-Joseph E. Brown
Have fun and play often! And, of course, enjoy a few sunsets . . .
Originally posted in May 2010.