Cabot Park in Laguna Hills is small, but good for younger kids.
It's near the Crown Valley Costco and a great little place for the kids to get out their wiggles.
It's a hub for Little League Baseball and the parking lot is also sometimes a staging area for road construction workers.
Directions to Cabot Park in Laguna Hills: On Cabot between Crown Valley Parkway and La Paz Road. MAP to Cabot Park in Laguna Hills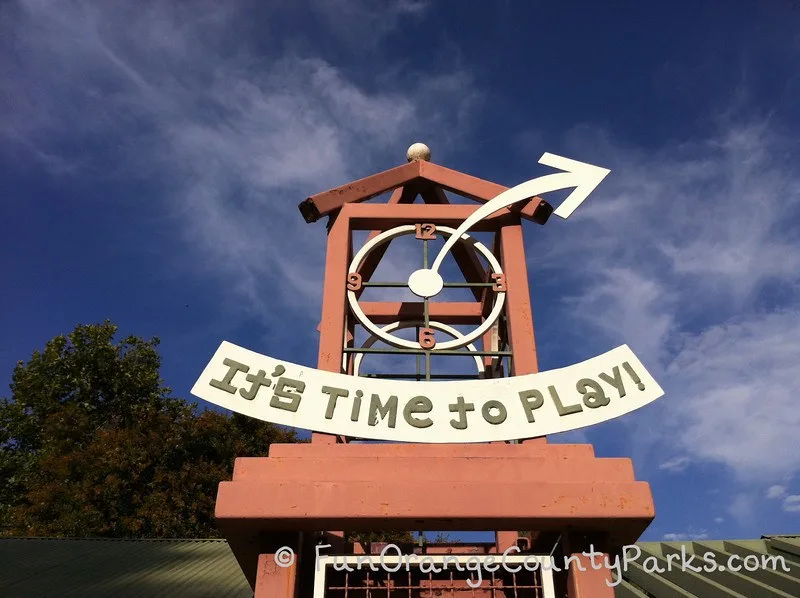 Highlights:
Relatively small play area makes it easy to watch little and big kids at the same time

Perfect for new walkers with lots of places to explore and steps to conquer

Great for imaginative play — the sandbox makes a good castle
Good park for Hide & Seek and chase games (steps lead up to a ball field and sidewalks and horsepaths circle around to the park)
Moms can actually have a conversation while watching the kids
Lushly landscaped
Near Crown Valley Costco and the Shops at Mission Viejo
Easy freeway access from La Paz or Crown Valley
Baby swings only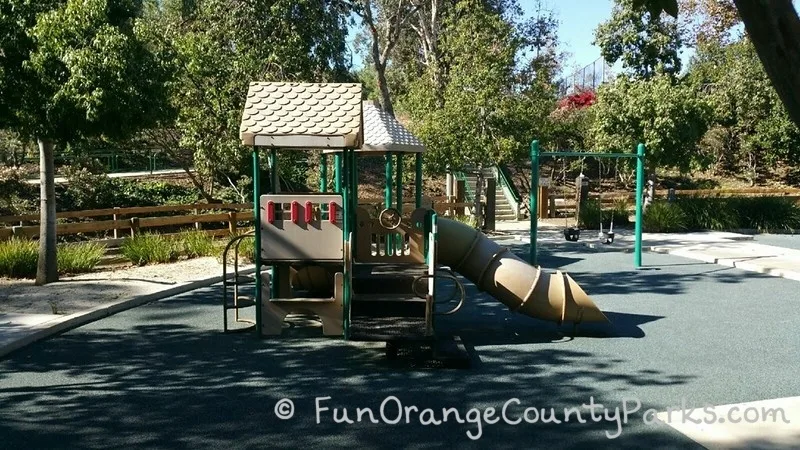 Be Aware:
On my most recent visit in 2022, I found that not much has changed here since my first visit in 2008. The playground equipment appears quite worn and rusty in spots. It's definitely not a park I would go out of my way to visit.
There's a constant hum from the nearby 5 Freeway
We were there on a wet day – there was an abundance of both snails and seed pods fallen from trees
It's an older playground that is often busy with Little League being played on baseball diamonds behind the playground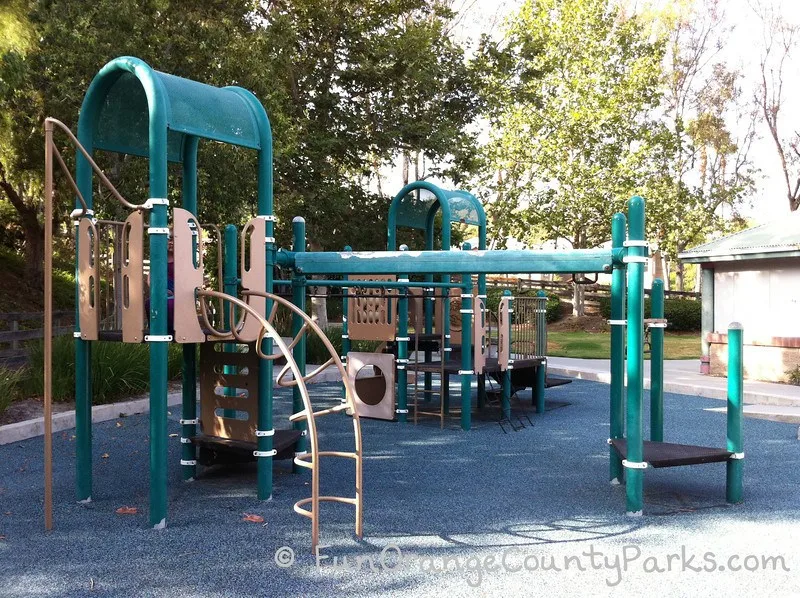 Checklist:
Recycled rubber play surface

Large parking lot

Bathroom building located directly on playground

Working drinking fountain
Crown Valley Costco and Shops at Mission Viejo are nearby
Shaded picnic tables and benches
Nearest public library branch: Mission Viejo Public Library at La Paz and Marguerite or Laguna Niguel Public Library at Crown Valley and Alicia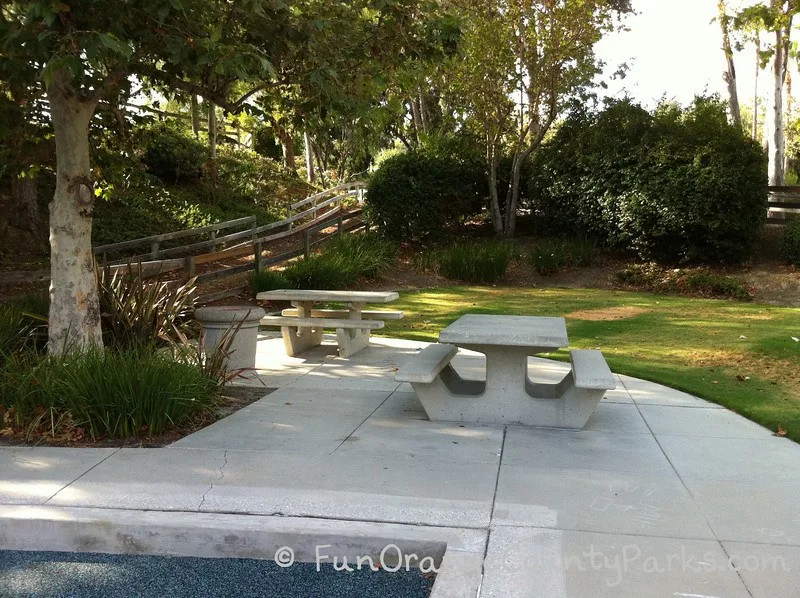 Nearby Parks: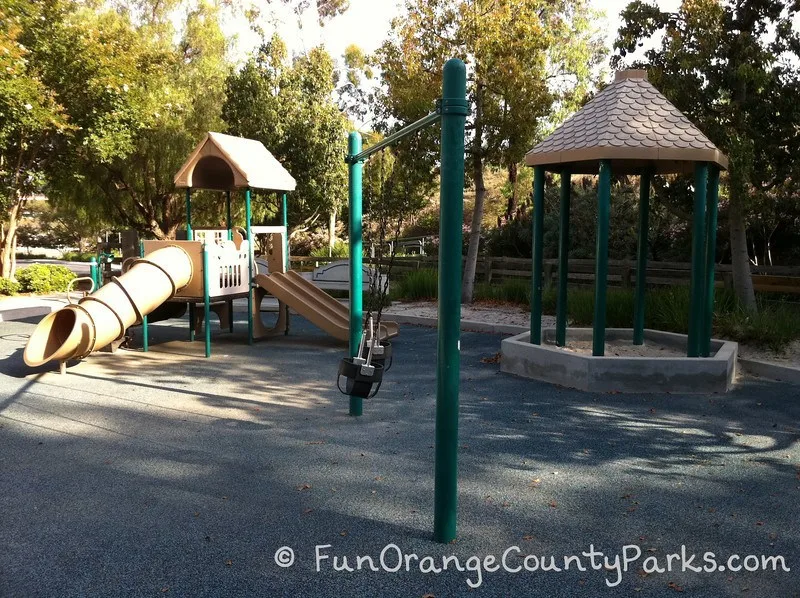 Originally published in May 2008.