Acorn Park in Aliso Viejo is nestled between a quiet neighborhood and Oak Grove Elementary School. Large trees surround play areas and provide some of the best shade around. Grassy picnic areas and gorgeous flora on the adjacent nature trail gives it a unique nature feel.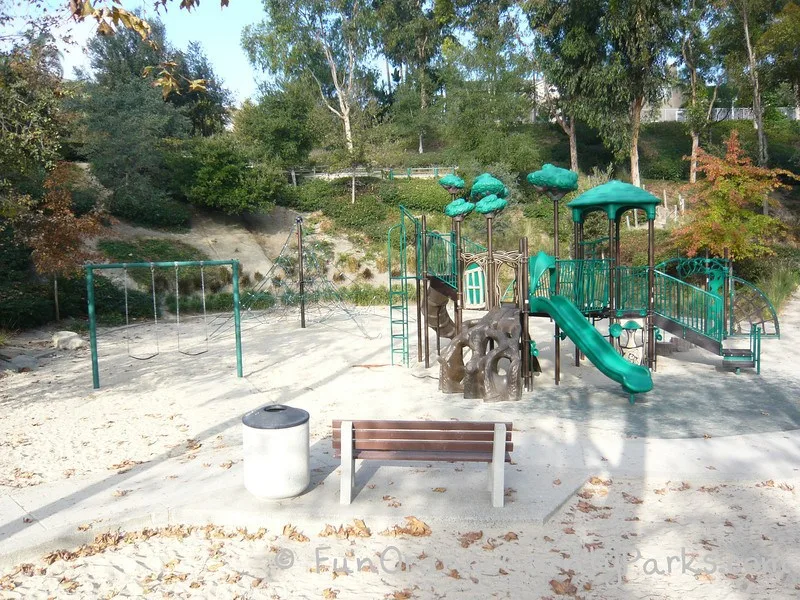 Directions to Acorn Park in Aliso Viejo: If you are headed up Pacific Park turn right onto Wood Canyon and left on Sanborn. It sits right next to Oak Grove Elementary School. During the summer you can park in the visitor spots in the school parking lot. During the school year make sure you park on Sanborn. If you have a stroller, park closer to the school parking lot so you can access the playground. (Park Address: 22705 Sanborn, Aliso Viejo) MAP TO ACORN PARK IN ALISO VIEJO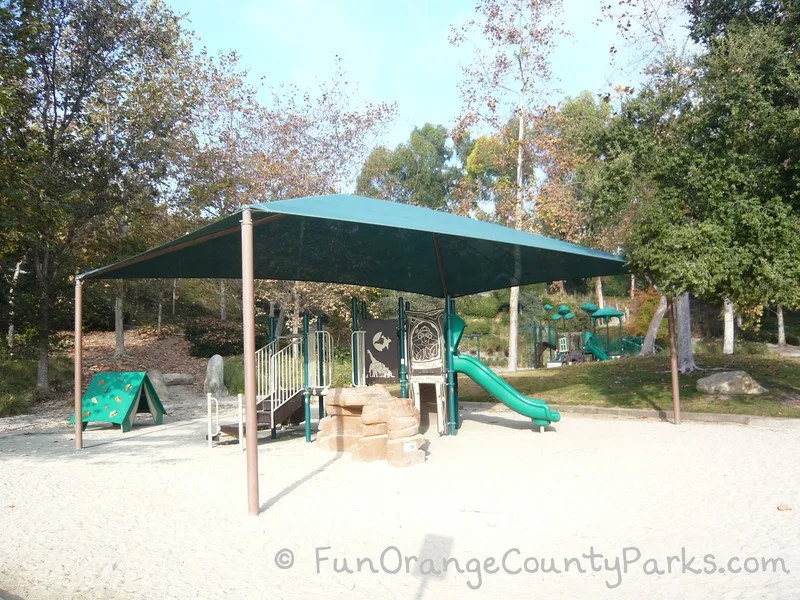 Highlights:
Separate toddler play area and big kid play area
It's fun to explore the stairway out of the park and the artificial streambed with boulders leading towards the back of the park.
It's sunken below street level which gives it an enclosed feel.
Shade, shade, and more shade!
Grass islands in the middle of the playground with trees that lend themselves to pretend play.
Large grassy areas with plenty of tables for picnics that are great for birthday parties.
A good one for monkey bars
2 bench swings and 2 baby swings under shade cover, plus 2 bench swings out in the open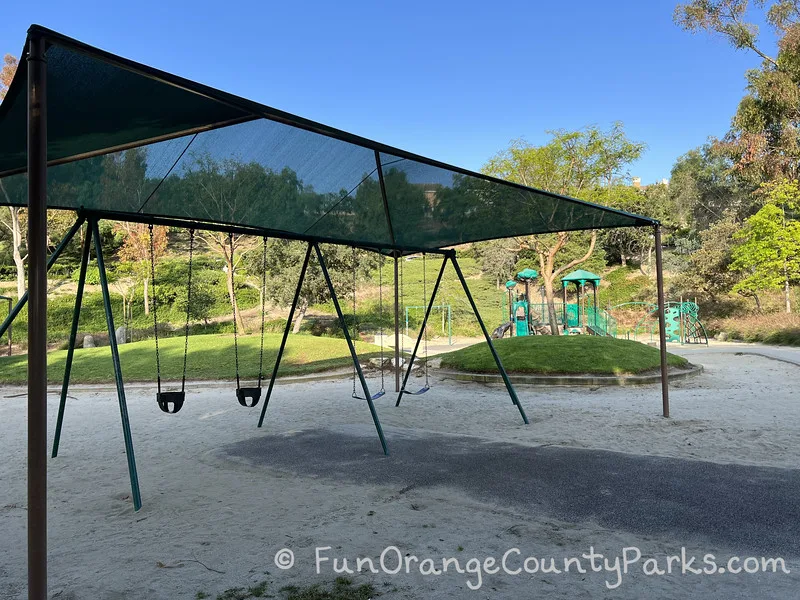 Be Aware:
There is bathroom that looks permanent, but it is more like a structured port-a-potty.
Slides seem extra fast – so be prepared! And some scary drop points for small kids on the tall equipment.
Extra traffic at school pick-up and drop-off but soooooo nice early on a summer morning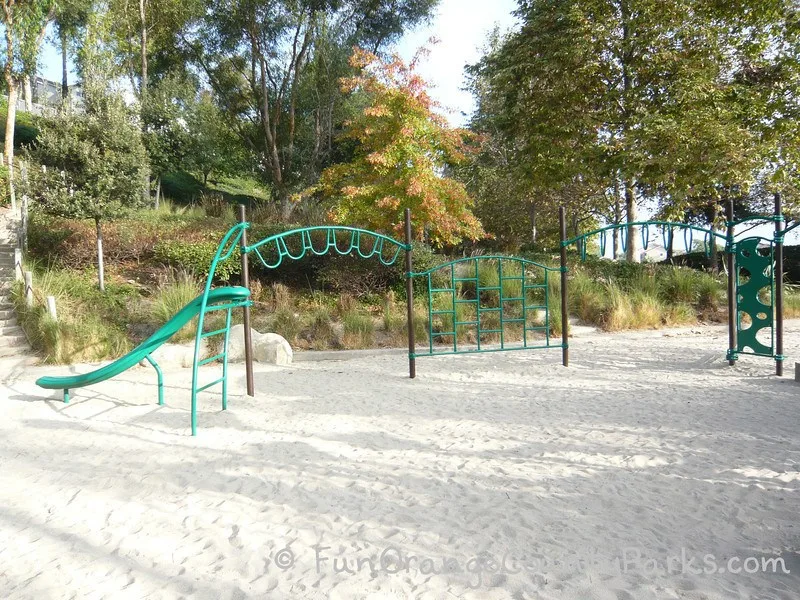 Checklist:
Parking on the street and a few spots in the school parking lot during the summer
Sand and grassy play surfaces
Portable toilet inside a building
Drinking fountain
Nice shade for picnic areas and play equipment
Aliso Viejo Community Association (AVCA) owns the parks and takes reservations for AVCA members on this Park Reservation form
Nearby public library: Aliso Viejo Public Library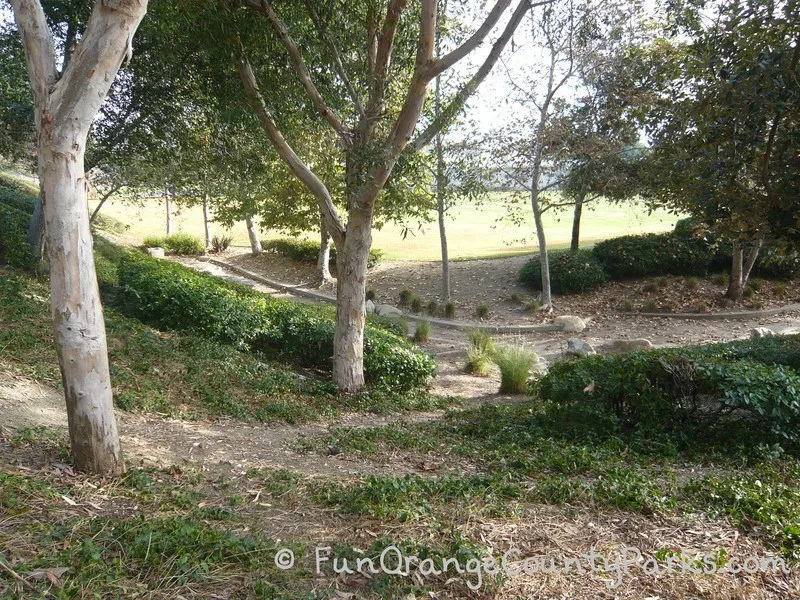 Nearby Aliso Viejo Parks:
Originally published in October 2009.