Oak Park in Aliso Viejo is a nice spot off Wood Canyon. We visited around 4pm and the shade was heavenly.
It's also near Soka University. I'll definitely be coming back to this spot for family picnics and more play.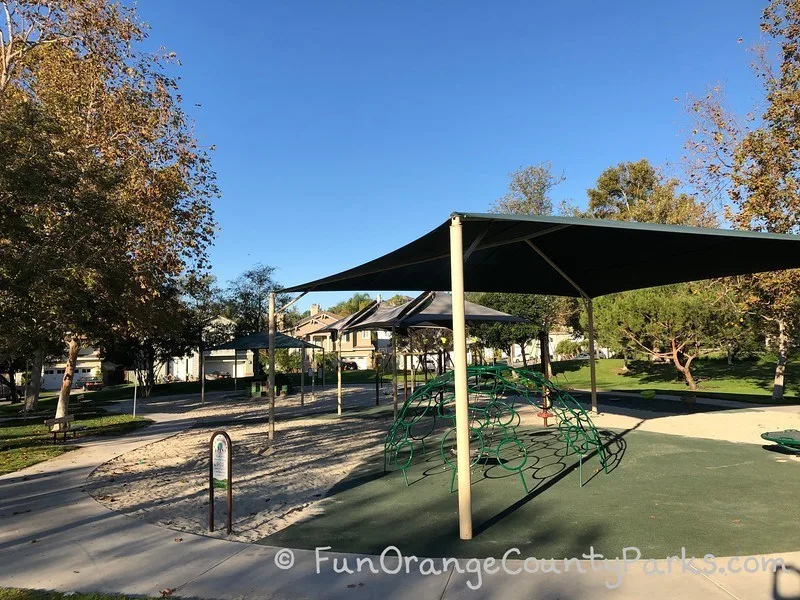 Directions to Oak Park in Aliso Viejo: Aliso Viejo is a bit of a "Bermuda Triangle" to those who aren't used to driving it. I took Pacific Park (a main road running through AV) to Wood Canyon (another main road) and turned on Oakgrove. If you are coming from Interstate 5, take the Oso exit and follow it until it turns into Pacific Park and crosses Aliso Viejo Parkway. Turn left on Wood Canyon and take an immediate left on Oakgrove. You'll drive down a hill and around a curve. The park will be on your right and you'll park just past it. But there are so many other ways to get there – so look at my MAP TO OAK PARK IN ALISO VIEJO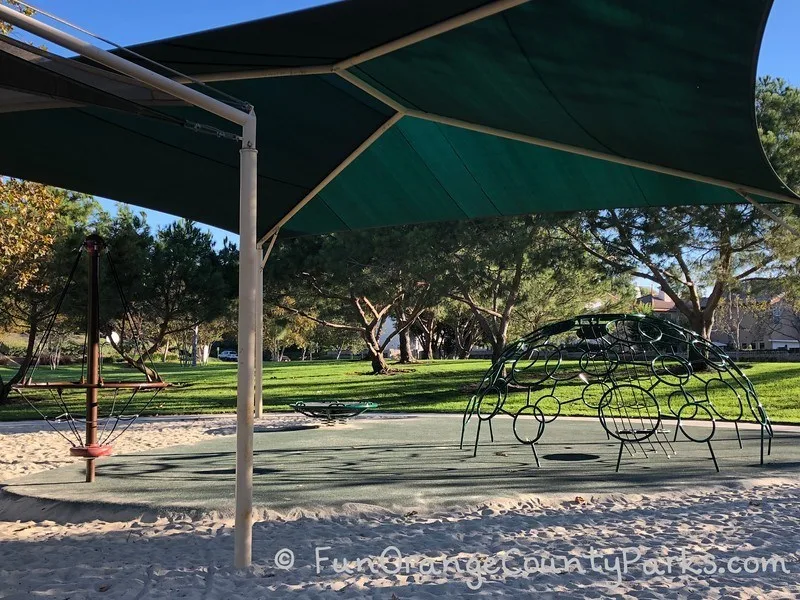 Recommended by: Alii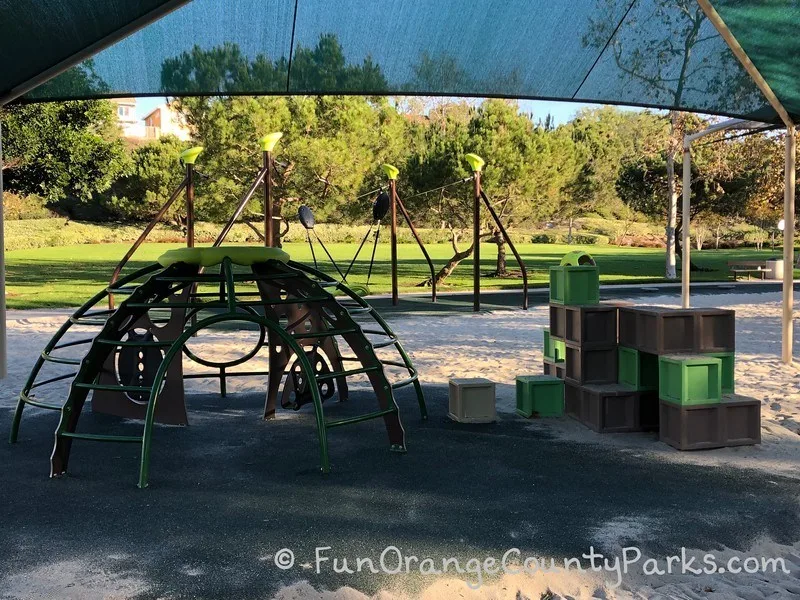 Highlights:
New equipment installed in September 2018
Little kid and big kid areas separated by swing set in the middle
Easy for parents to supervise
Climbable domes on each end of the playground (one for 2-5 year olds and one for 5-12 year olds)
A strip along the back of the playground for access to a wide swing and 5 spinners
Bring sand toys for some play in the shade
Lawn area is beyond the playground so the kids can do their running around away from the street
Small landscaped hills (grass and trees) provide a natural barrier to the road
2 baby swings, 2 bench swings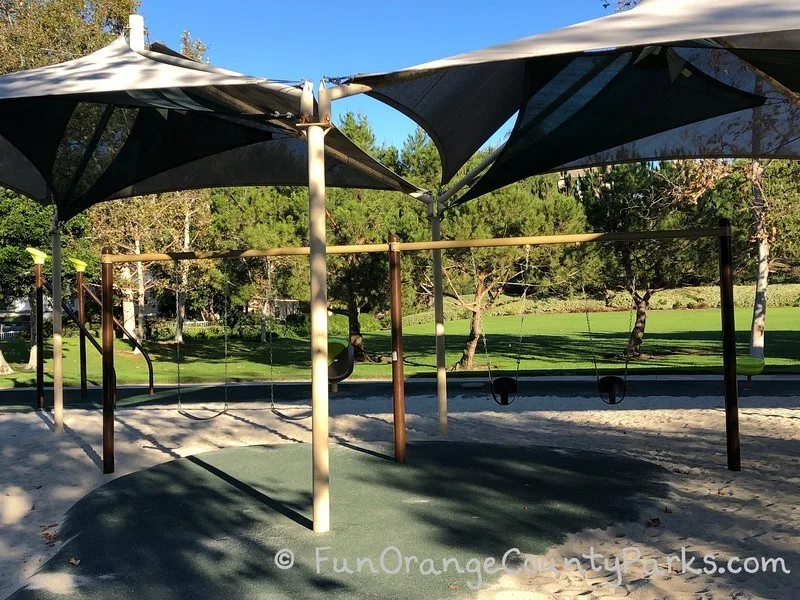 Be Aware:
NO real restrooms; only portable toilet near basketball court
Street parking – not right in front of park
No slides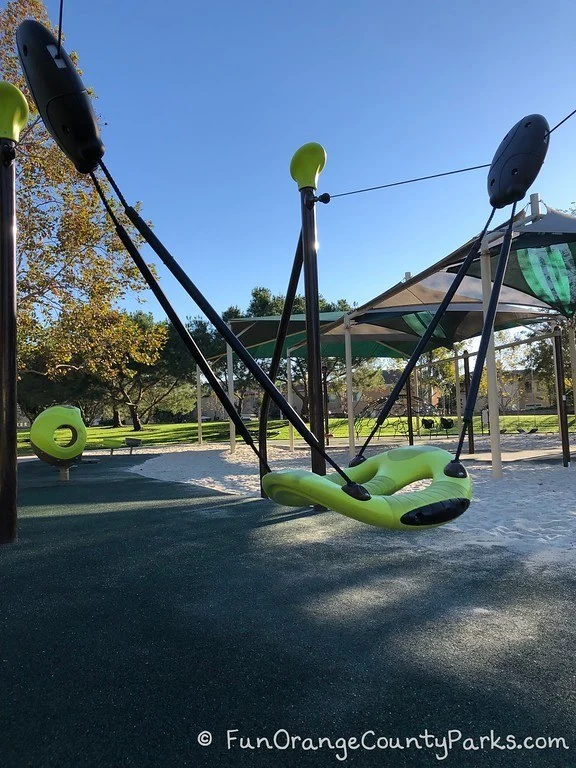 Checklist: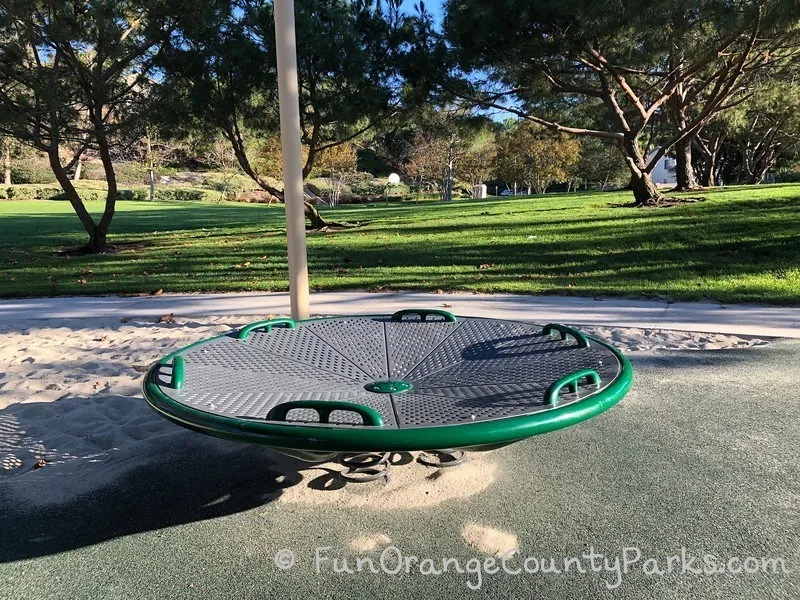 Parks Nearby Oak Park in Aliso Viejo: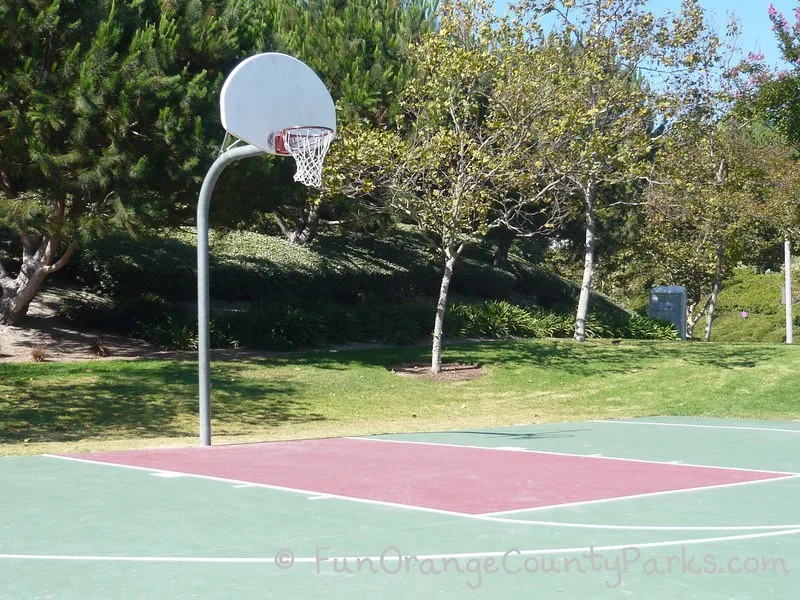 Originally posted in September 2010.