To learn 10 ways to find new places to play – you first need to learn a little about your play trips guide — ME! Read why I'm the perfect person to guide you through suggestions of new places to play and things to do outdoors in Orange County.
Next – you need to know that this is NOT an official website of any government entity or nonprofit organization. It is a completely independent blog written by a local mom about local parks and outdoor things to do in Orange County.
10 Ways to Find New Places to Play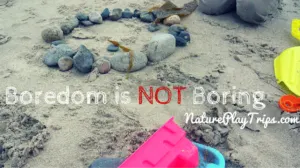 (#1 – #4) Figure Out How to Find Places to Play on This Site
Pick a region of Orange County – South OC, North OC, or Central OC from the Park Map & Playgrounds page.
Pick a city within the region – The regional pages all have:

a city link which will bring you to my blog posts about parks in that city,
a list of regional parks in that region,
and a list of direct links to all the city website park pages in that region.

Explore my custom interactive park map — and click on a marker. The marker will bring up the park name which links to a blog post with detailed info about each park. I'm currently working on an update to this map that makes it easier to access via mobile.
Type the name of a park into the Search bar at the top right of your screen (when you're on your desktop). Or the search box after the blog posts on mobile.
(#5 ) Read Everything I Write
(#6 – #9) Join This Community and Contribute
When I ask questions in my newsletter — answer back! I always try to respond to emails.
Connect with me at my @ocplayparks Instagram account
When you find a park that needs updating on my blog or you just want to contribute to our park conversation — email me (play@funorangecountyparks.com) with edits.
If you ever find a park that I don't have on the site or if you want to write for the blog, please consider sending photos and contributing so I can post for others (see How to Be a Volunteer Park Reporter).
(#10) Consult the Experts
Hope this helps you find new places to play — and you can always email me and ask me questions. (Although, I sometimes take a little while to answer.)
Thanks for reading and it's nice to see so many families getting out to play these days.