Sea Summit Trail is the one with stairs near the San Clemente Outlets off Avenida Pico. You know? Those stairs that you drive by on Pacific Coast Highway between Capo Beach and the 7-Eleven near the Ole Hanson Beach Club and Pool.
Highlights:
The blufftop view will knock your socks off! It's a panoramic view from all the way south past the San Clemente Pier to the Dana Point Headlands to the north

I like that there are accessible portions of the trail that are wide enough and level enough for wheelchair access to the major viewpoints
Families will like that the trails are clearly marked with fencing that really doesn't allow children to wander far from your side. The fencing protects fragile habitat — and it would take a lot of maneuvering to wander off the trail.
Large maps are posted everywhere and you can orient yourself by looking for the ocean so you won't get lost.
Interpretive signs about the natural stormwater treatment basins, local wildlife, local history, and even soil erosion provide some enrichment opportunities to connect you and your family a bit more to the history of this land.
Benches for sunset-viewing or whale watching
Coastal access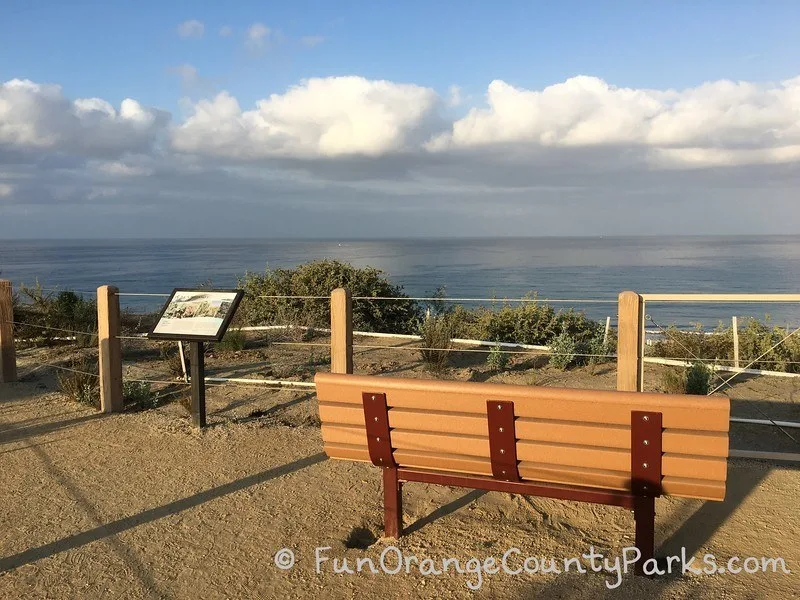 Trails connect Pico Park (all ages playground with basketball courts and picnic area) to Vista del Sol Park (strictly a picnic area viewpoint with parking for accessible portion of trail) to Canyon View Park (smaller 2-5 year old playground with butterfly theme) to Ocean View Park to the nearby Jim Johnson Memorial Sports Park and Shorecliffs Middle School.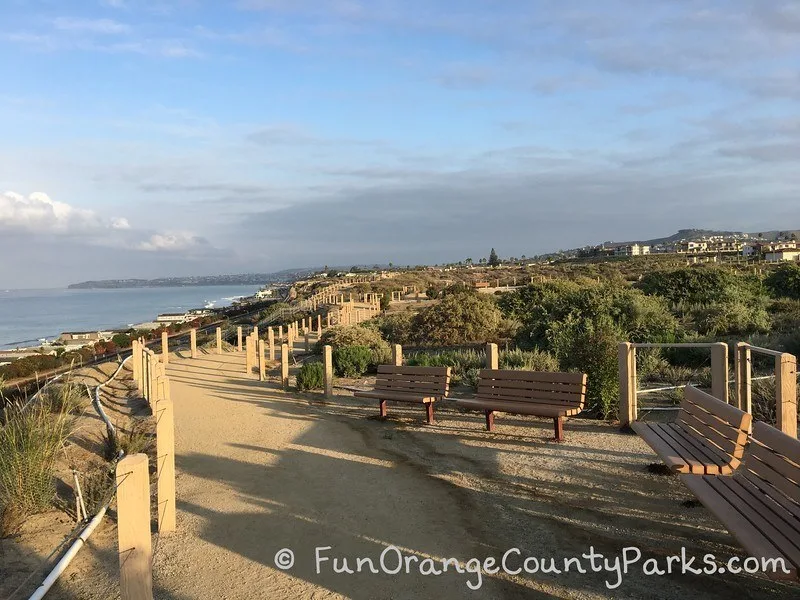 Be Aware:
This is still an open space with all the hazards of tripping on uneven ground/stairs and rattlesnakes. Just keep your eyes out.
Probably not the best choice in/after rainy wet conditions because the trails are decomposed granite and might become muddy.
Be respectful of residents and only park in public parking areas.
No dogs allowed in the parks along the trail.
Parts of the park are stroller-friendly, but the stairs can sneak up on you and make longer walks a dead-end. If you're concerned, preview the park without the kids & stroller so you can pick a route that will work with the stroller.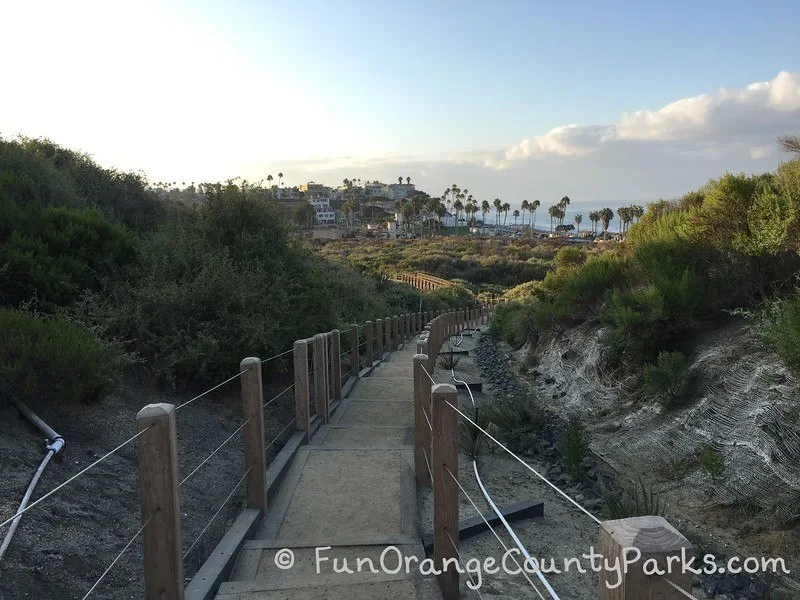 Checklist:
Originally published in September 2016.