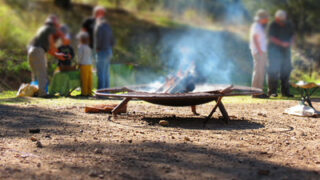 That's an exact quote from my 10 year old about our day on Saturday: "Our little moment away from the world." It was brought to us by Earthroots Field School. We joined Jodi, Jeannie, Ren and Evan for an afternoon learning to make fire and fire tools. We were waaaayyyyy back in Silverado Canyon with no cell phone service. The only evidence of electronics was the occasional snapping of cameras. Mostly, it was a group of families who enjoyed meeting new people and kids who came with all their wonder and curiosity for the world.
Our day with Earthroots Field School was billed as: "Making Fire and Exploring Nature." We began by gathering different size kindling for the fire to ease us into our day. When we started we had this: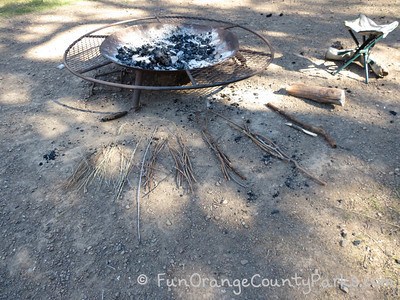 As someone commented, "lots of hands made small work" and soon we had this: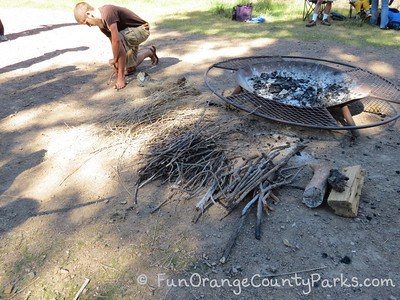 We watched Evan — who on a scale of 1 to 5 — held up 6 fingers for knowing a bit about fire making with a bow. Together we all breathed on the smoking embers to make the straw burst into flame.
We enjoyed a leisurely picnic lunch and spent time exploring nature from the meadow: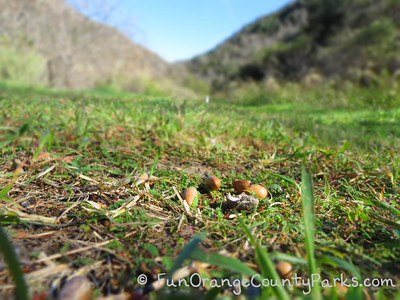 To the orchard: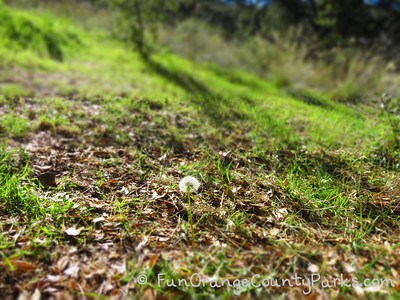 To a nature walk under the oaks: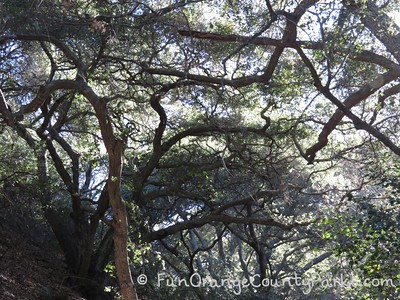 Ethan helped us identify the winter version of poison oak and the plant we used to create our own family fire making kit (mule fat) . There were kids from infants to 2 year olds to my 10 year old and they all had a grand time in the breezy canyon. Ren got to cooking whole apples in the coals of our fire.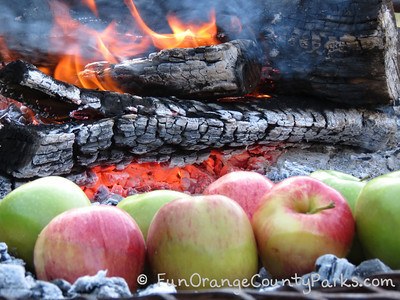 And we ended our day munching on warm apples and listening to an original story by Jeannie inspired by our adventures. My six year old was so enchanted she even answered one of the questions from "Grandfather" as if she were one of the children in the story.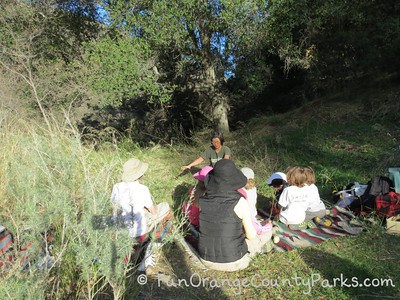 I didn't want to leave. It was so peaceful. It truly renewed my weary spirit. In all, we were there for FIVE hours. But to my son, it was just a "moment."
Visit EarthrootsFieldSchool.org to find out more about their Forest Kindergarten, Homeschool Programs, Botany Walks, Family Programs and Camp Outs.
Earthroots waived our registration fee so we could experience their program. They did not ask any particular opinion be shared.