Iglesia Park in Aliso Viejo is right off what I call "church row" on Moulton Parkway. I'd never ventured off the main street to explore the parks back in the neighborhood. When we came upon Iglesia Park, I could immediately tell there was great community investment in the area. The Aliso Viejo Family Resource Center provides many services for the surrounding neighborhood and south county in general.
Directions to Iglesia Park in Aliso Viejo: From the 5 Freeway, take the El Toro Road exit. Take El Toro Road to Moulton Parkway. Turn left. Make a right onto Calle Cortez and bear right as it meets up with Via Iglesia. The park is ahead on your left. MAP TO IGLESIA PARK IN ALISO VIEJO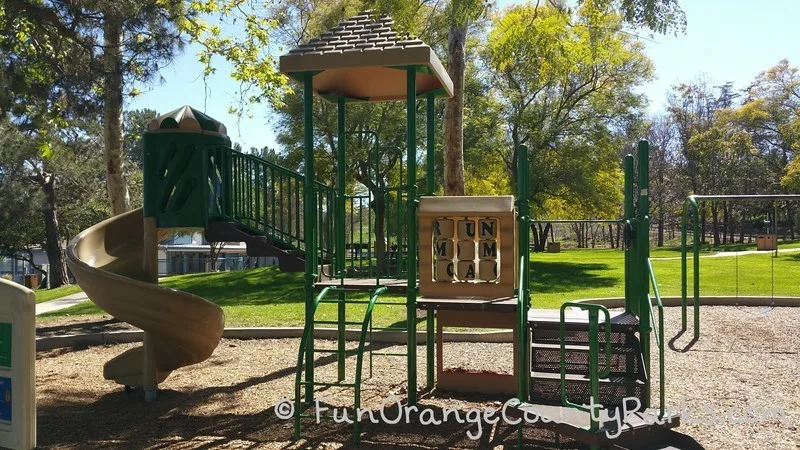 Highlights:
If you are a family in need, the Aliso Viejo Family Resource Center is right at the park.
I loved climbing the big hill behind the playground with the bright red bench as a destination.
We were there at the end of the day and it was very shady. There are many large trees.
Not much traffic on the dead end street.
Nice play equipment with a teeter-totter, little playhouse, chess/checker table (bring your own pieces), monkey bars, climbing apparatus and interactive learning boards.
Nice benches to sit and watch the kids play.
Baseball fields and tennis courts just past the ball fields.
2 bench swings, 2 baby swings.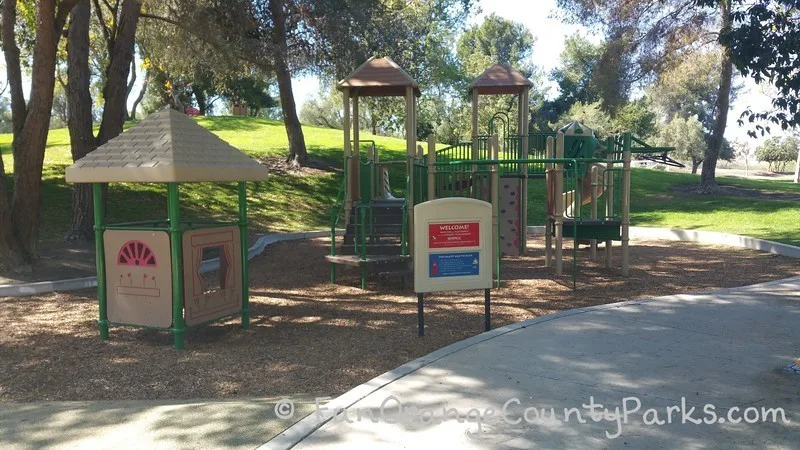 Be Aware:
Could be busy at times when the Family Resource Center makes use of the park for functions or playtime.
I got the feeling everybody knows everybody else in this tight-knit neighborhood. I definitely felt like an outsider, although everyone was friendly and welcoming.
Some graffiti on the equipment and park bench. Not a big deal for non-readers, but I like to preview for my 8yo to see what he might be reading.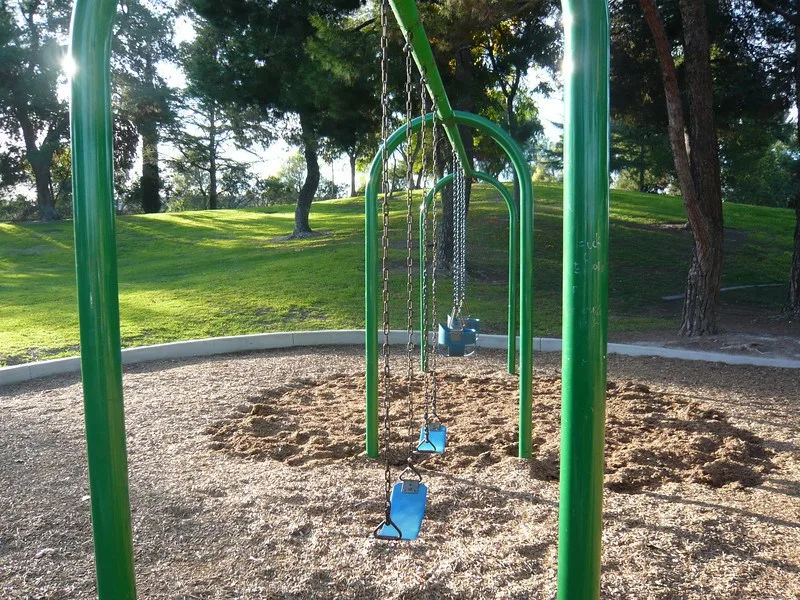 Checklist:
Bark/wood chip play surface
NO restrooms at the park, but I'm assuming you could use the resource center when it's open
Parking on the street
Picnic tables with grills
A softball/baseball and soccer field just over a small hill from the playground with tennis courts just beyond.
Places to walk and explore nature in the corners of the park. Lots of run around space.
Nearby public library: Aliso Viejo Public Library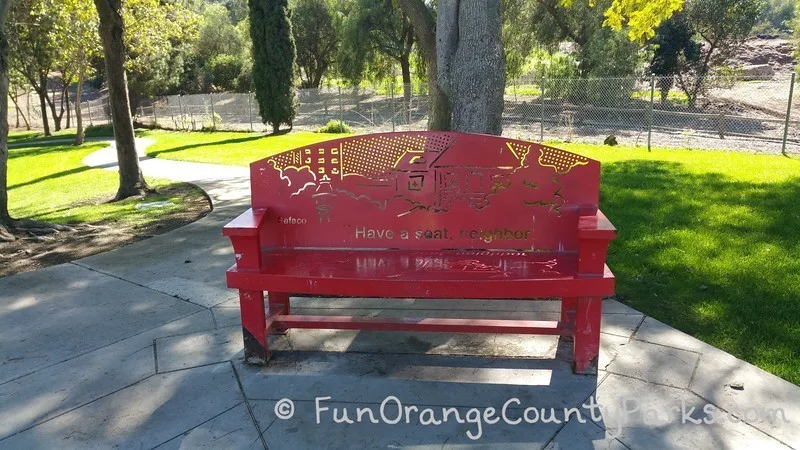 Parks Nearby Iglesia Park in Aliso Viejo:
Photo credit: Thanks to Tara for sharing her photos and reporting updates to me!
Originally published in April 2010.