The first thing on my list every summer is to find places to barbecue near the beach.
The list is shorter than I first expected, but there are still plenty of places to "grill out," "cook out," or "BBQ" and be near the beach.
Just keep it really simple and it should be possible to to head out on a moment's notice for an impromptu meal by the waves.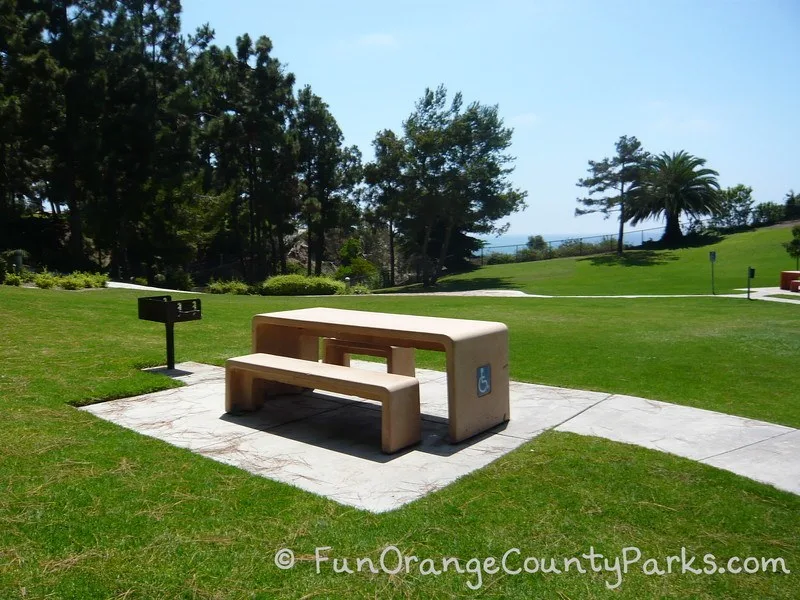 Where Are Grills Near the Beach in Orange County?
Starting from south county to north county, here are a few suggestions:
I always recommend previewing before you decide to go.
Most of these places have only 2 or 3 grills – so get there early to get a spot.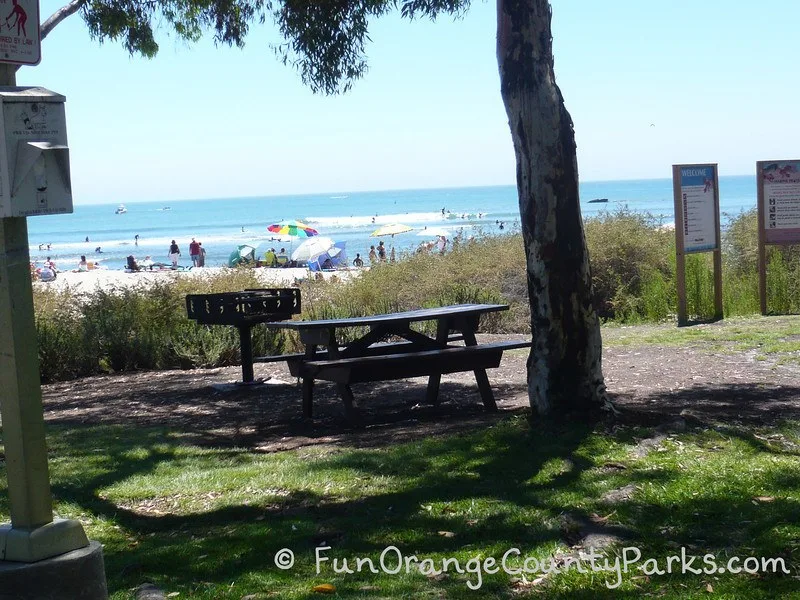 What to Bring for an Outdoor Barbecue Picnic
Charcoal – recommend buying the bag that you can light (that way you don't need lighter fluid or any other starters). Here's an example of the product I'm talking about: Kingsford BBQ Bag
Grill brush for cleaning the existing grill – or a grill mat that lays over the existing grill grate
Lighter or long matches
Long spatula and/or tongs
Olive oil spray (like Pam)
Tablecloth and maybe towels for the benches of the picnic table
Mess kit and cloth napkins (for each member of the family)
Paper towels and wipes
Pie tins or serving plates
Cooler with food: main course for grilling, pre-prepped side salads or fruit, s'mores ingredients, drinks
Roasting sticks for the s'mores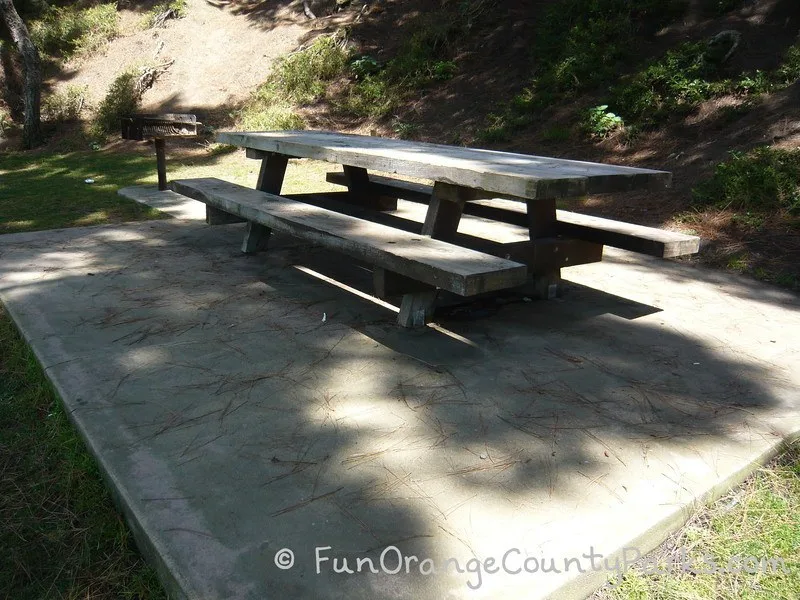 What to Cook on the Grill When You Barbecue Near the Beach
Grilled veggies
Grilled fruits
Pizza on the grill
Foil packets of potatoes and/or veggies
Corn
Burgers, hot dogs, steak, chicken, brats/sausages, carne asada, kebabs, fish
Recipe Ideas for the Grill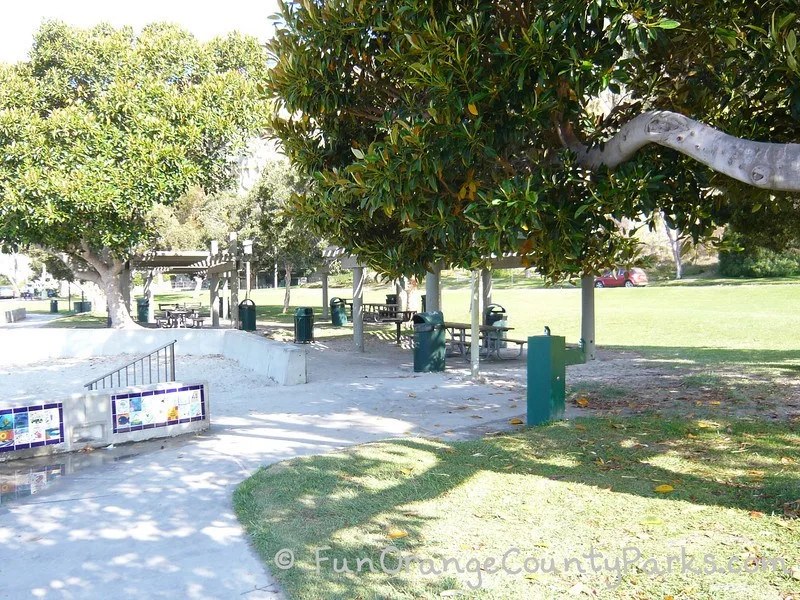 How to Barbecue Near the Beach (or Anywhere There's a Grill)
Adjust the height of the grill so that you get the desired heat (lower=high heat, middle=medium heat, highest level=low heat)
Place bag in grill and light both ends (ONLY on the bags that are designed for this). Usually a small bag is plenty.
Start grilling when the coals start to glow — after the active flame has died down
When you are done cooking, with your tongs, try to spread out the coals flat so they are dying out individually (save for s'mores if you are making them). If you are ready to go before the coals have completely died out – put it out with water.
And there are many more options when you look at parks inland from the beach. I can think of tons of parks with barbecue grills.
Enjoy your weekend and consider making this a family tradition.
Photo locations (links above under Where Are Grills Near the Beach in Orange County? heading):
Doheny Beach
Pines Park
Doheny Beach
Pines Park
Baby Beach
Originally published in May 2013.