Even though Hillcrest Park in Fullerton sounds like it's at the top of a hill, the playground is at the base. However, there are stonework stairs leading to the hilltop/crest from the playground side.
The Lions Field stairs in Fullerton are across another little hilltop valley at the other side of the crest where the stairs are wooden and nicknamed the "Pine Forest Stairs."
Hillcrest Park has a long history in Fullerton since the 1920s and 30s which is evident from its historical buildings and stonework stairs.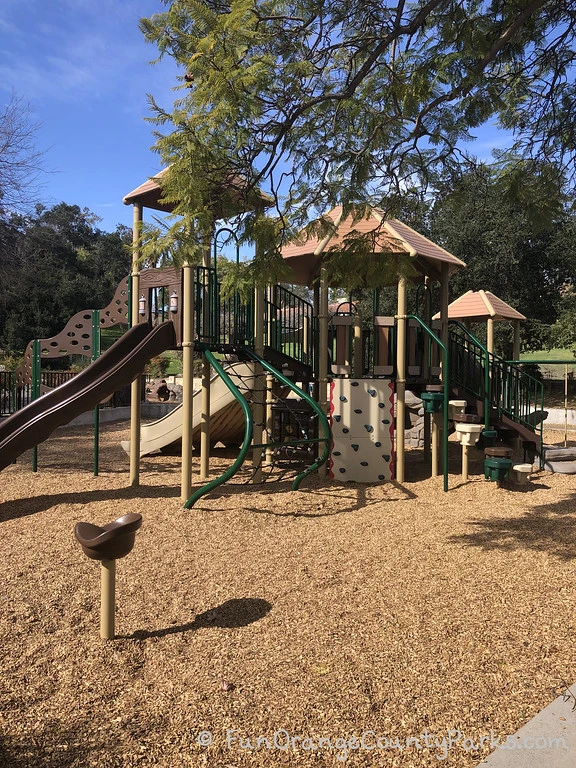 How to Get to Hillcrest Park in Fullerton: If you've been on Chapman Avenue by Fullerton College, you've been very near this park off Lemon Street. It's just very well hidden coming from this direction. The easiest way to get here is to take the E. Chapman exit from the 57 Freeway. Turn towards the college and then take a right on Lemon Street. The playground is at the corner of Lemon Street and Valley View. (Address for Playground at Hillcrest Recreation Center: 1155 N. Lemon Street, Fullerton) MAP TO HILLCREST PARK IN FULLERTON
Big thanks to Meg (2022) for updating this by sending me new playground photos and I believe Cory suggested it to me in the first place in 2018!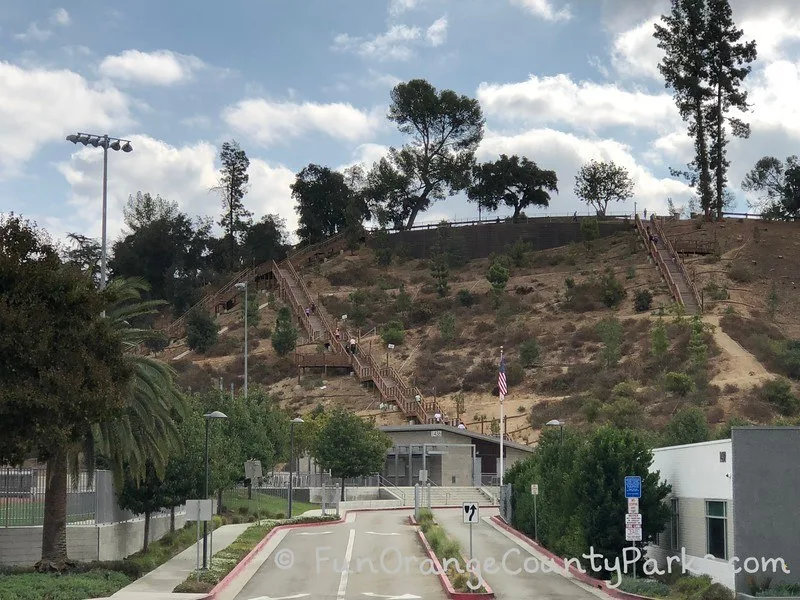 How to Get to Lions Field/Hillcrest Stairs in Fullerton: Coming from outside Fullerton, you don't realize how massive the park is until you start walking/driving around. According to the City of Fullerton website, it used to be an auto camping area. The Lemon Street side has a small neighborhood feel, but the other side of the park is along two really big streets (Harbor Blvd and Brea Blvd). The entrance to Lions Field is hidden off Brea Blvd. So you can wind around up Lemon Street from the playground to get there. Or you can enter the small parking lot from Brea Blvd. (Address: 1440 N. Brea Blvd., Fullerton) MAP TO LIONS FIELD IN FULLERTON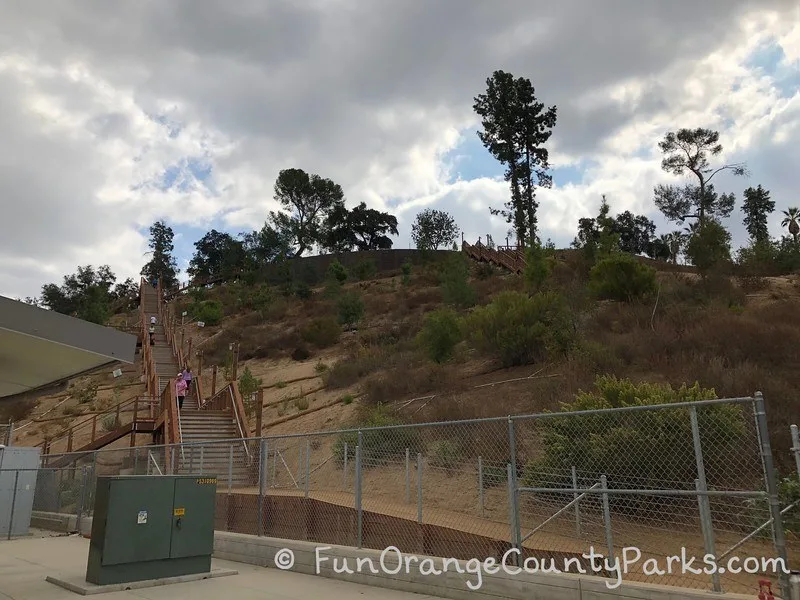 Highlights:
The playground sits amongst historic buildings which gives it a really cool feel
It used to be a unique wooden playground, but now it is more standard although it has some elements that are in the shape of rocks and logs which give it a woodsy feel.
Monkey bars, climbing ladders, climbing wall with grips, spinners, and horizontal climbing elements
Ride on snail and frog plus some fun to be had balancing on rocks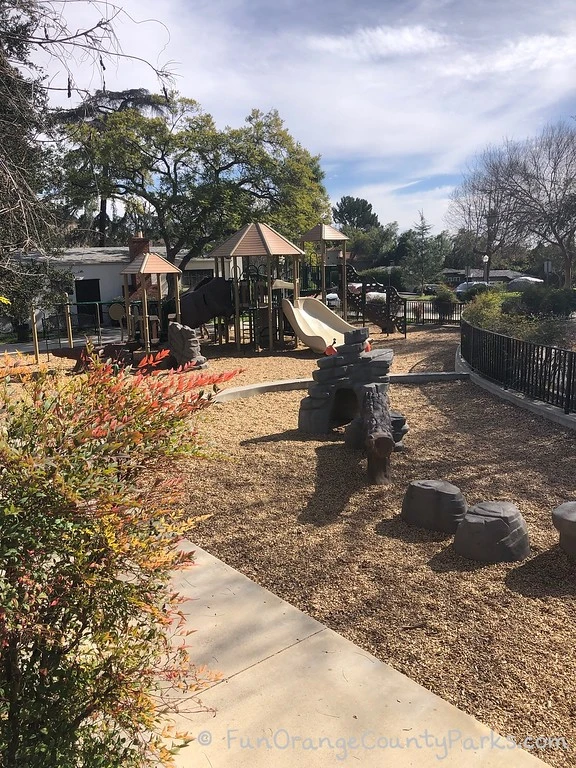 There's a big grassy area near the playground with a good hill for rolling down
If you tackle the stone stairs from the playground, you'll be rewarded by the old stonework and a view from the top of the hill.
There's a lot of open space for wandering and I think the more you dig online and at the library, the more you'll find historical information about the park.
One of my readers loves the stone staircases of this park as an awesome location for family photos.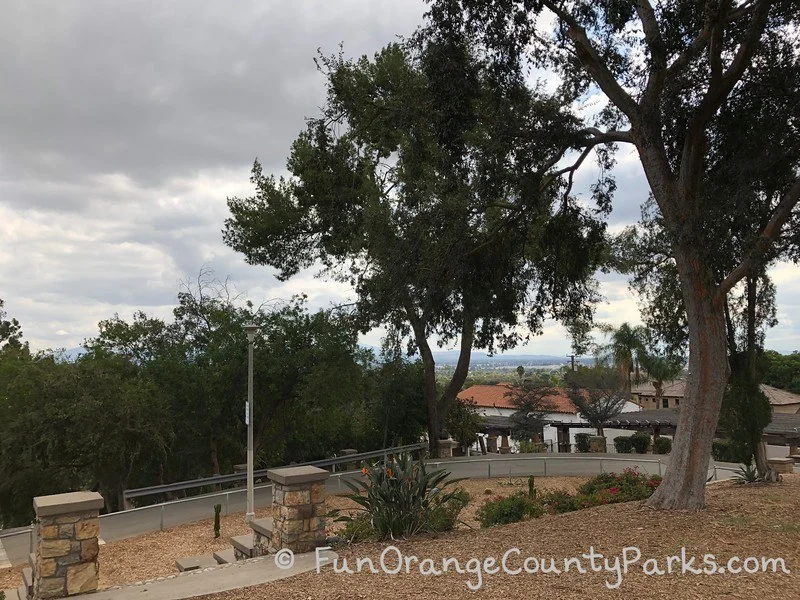 Be Aware:
No swings
Sports events could impact access and parking for the stairs
This article from the OC Register about the stairs at Hillcrest Park mentions that "Residents have complained to city leaders about seeing illicit activity in little used sections." So, as always, just be aware of your surroundings. I definitely got the feeling that this is a park in transition. On my visit, I didn't see anything weird, but I also decided not to venture into certain spots that seemed isolated and away from the public eye. One of my readers who frequents this park more than me, echoed this newspaper article saying any issues are in the more hidden spots of the park. He's never had any problems at the playground.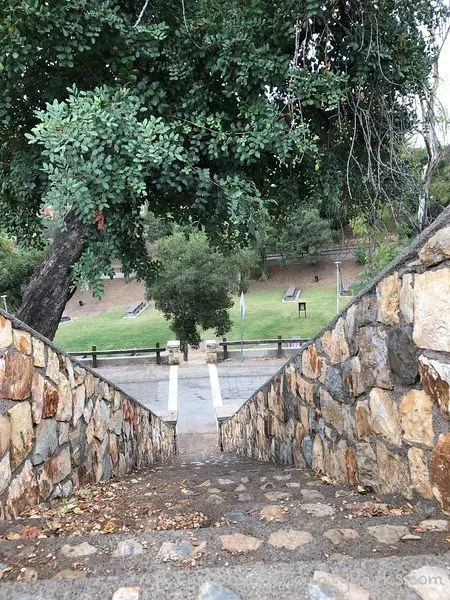 Checklist: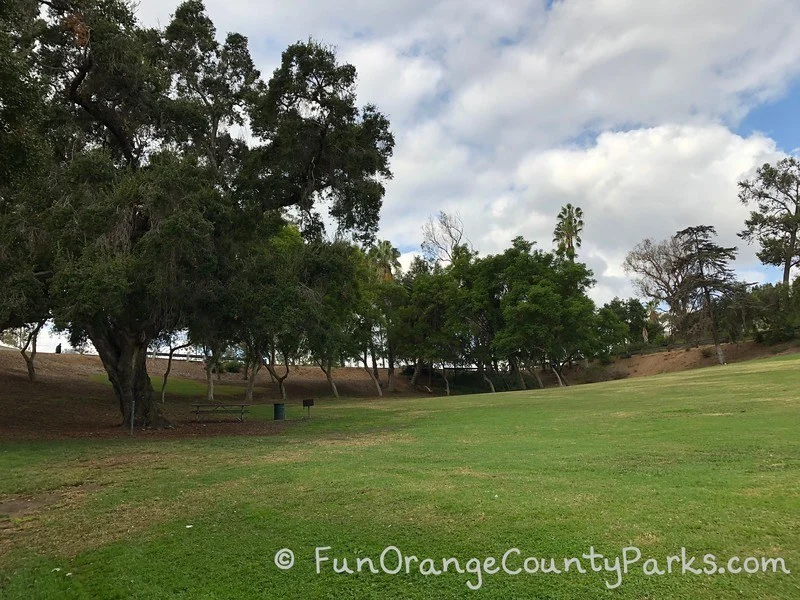 Near Hillcrest Park in Fullerton (suggestions from 2018 Volunteer Editorial Board)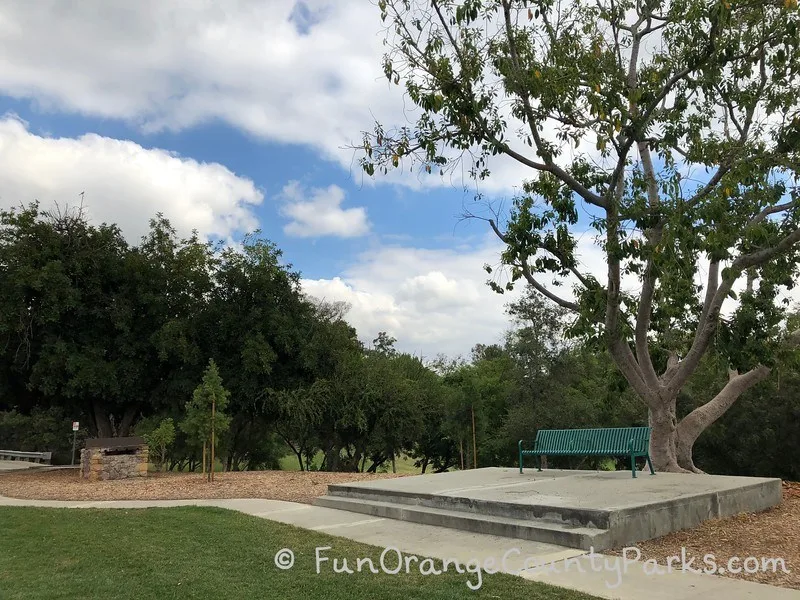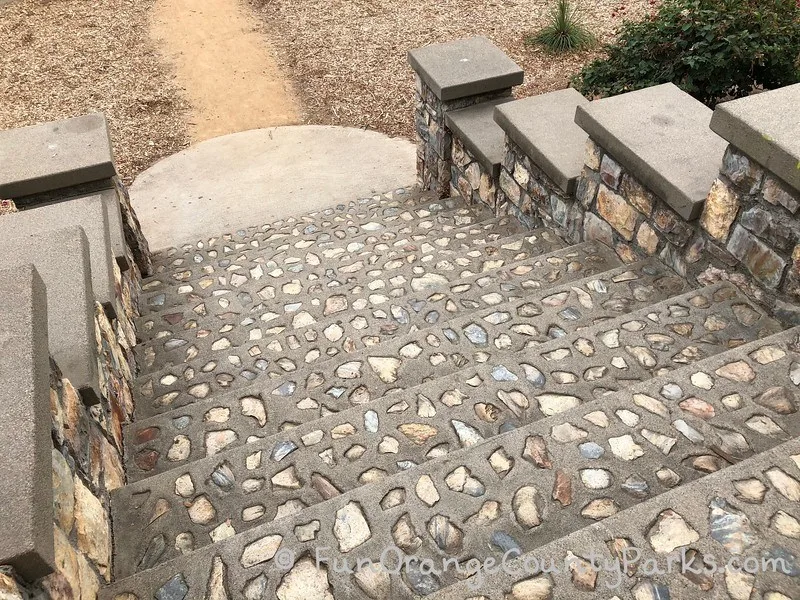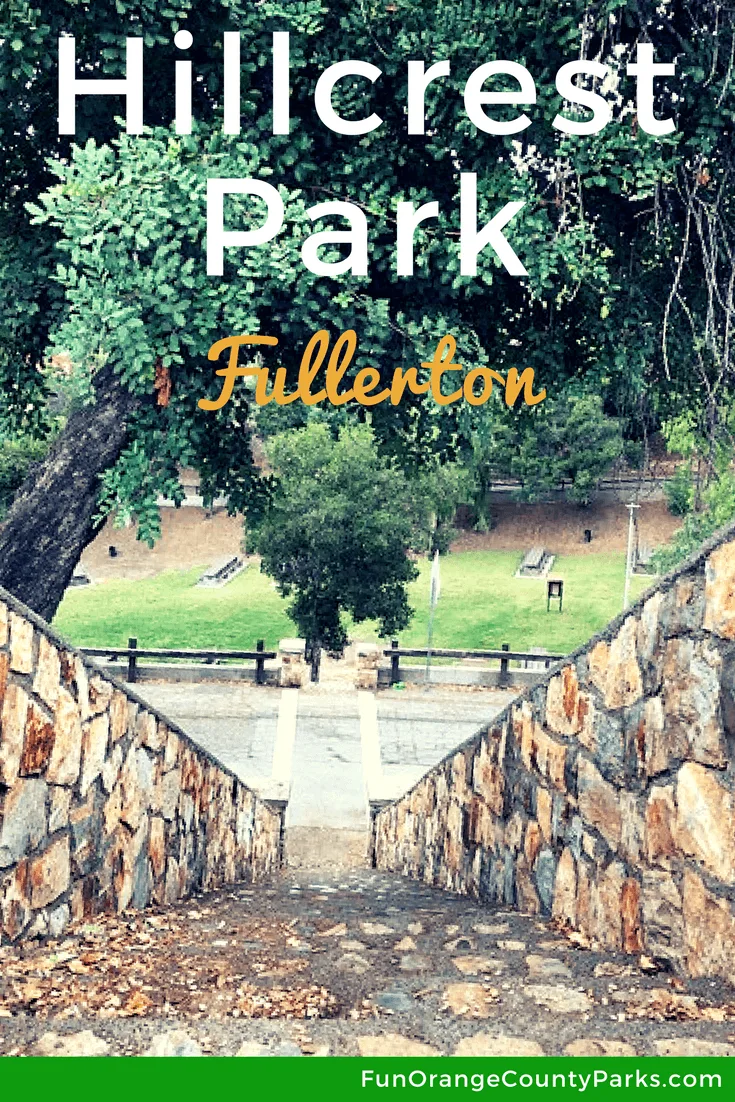 Originally published in January 2018.