Founder's Park in Brea is perfect for kids that enjoy playing with sand. Sure, there are play structures and a cool rock-climbing wall – but my boys tend to ignore everything but the sand and play table for the majority of the time that we are here. They typically only decide to start playing on the structures as we are wrapping up our visits.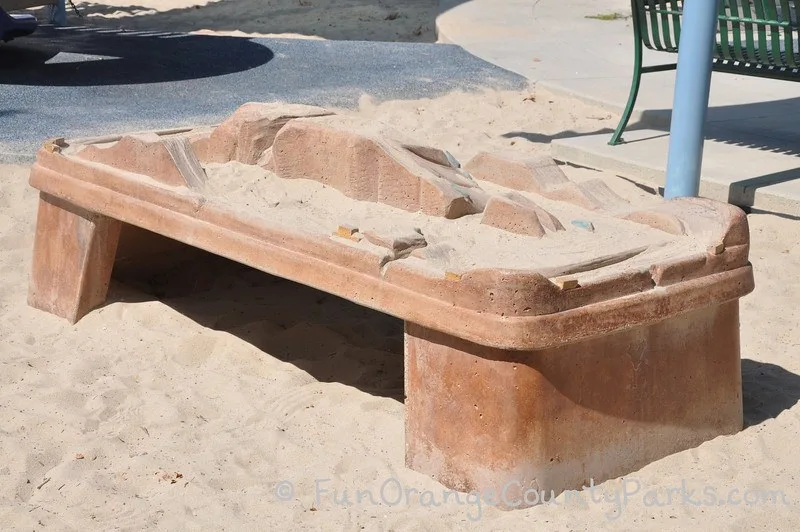 Directions to Founder's Park in Brea: Founder's Park is located at 777 Skyler Way in Brea. From Imperial Highway head north on Berry Street. Just after passing W Central Avenue make a left onto Bennett Lane. Follow the curve around to the left where there are a few dedicated parking spots. If these are full, continue driving around the park and as you loop around the opposite side of the park there are more dedicated parking spots – however if you park on this side you will need to take the stairs or a ramp down to the playground area. MAP TO FOUNDER'S PARK IN BREA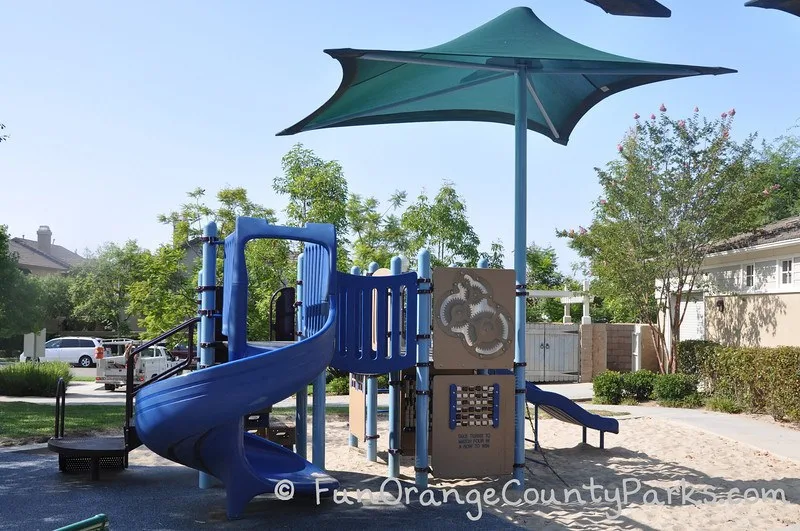 Highlights:
While this place isn't fully shaded – there are some small shade structures over and around the play area as well as some large trees in the surrounding area, so it is easy to get at least some relief from the sun on warmer days.
The play table is awesome and it completely captivates my children. We bring our sand toys and vehicles and my kids have a blast. There are hills and valleys and spots that beg for water to be poured over them, and there is plenty of sand around to build onto the existing landscape of the play table.
Two play structures – one for the bigger kids and one for the smaller kids.
One of the largest rock climbing walls that I've encountered resides here. It is way above the difficulty level that either of my kids can handle, but they do enjoy running all around it and hiding behind it.
The restrooms are right next to the playground – perfect for the littler ones that are working on potty training. This is also perfect for filling up buckets with water for sand castles and other wet sand play.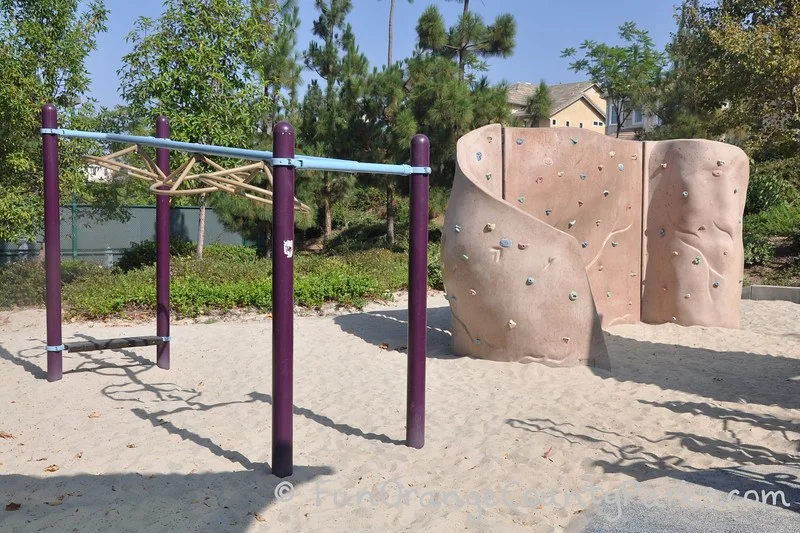 Be Aware:
Limited dedicated parking. If you do need to park in the surrounding neighborhood, please be aware of signage and respectful of residents.
One of the bridges on the smaller play structure is very soft and rubbery – it took my younger son a couple of times to get the hang of balancing himself as he walked across it.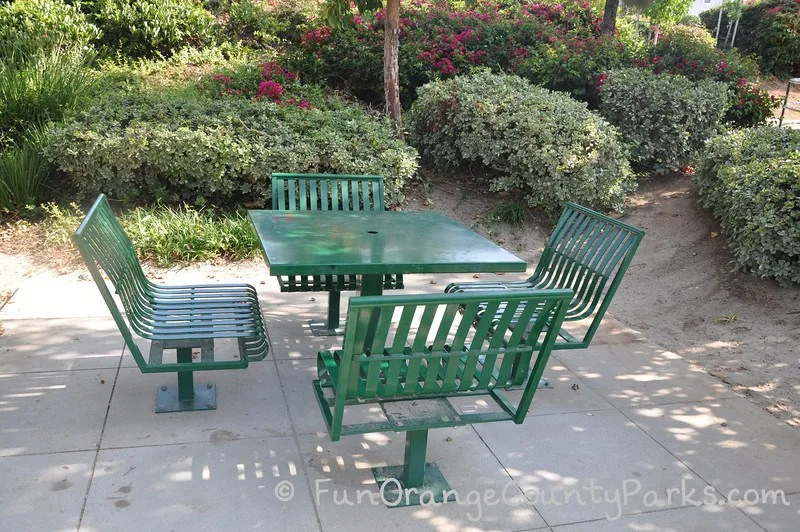 Checklist:
Nearby Parks:
Photo Credit: Lisa, volunteer North County Parks Reporter
Originally posted in September 2012.