Family walks in Orange County are a gift of time. I could walk for miles — with friends, with kids, with pets.
It's time for the little ones to get their wiggles out. It's time when we are all together without distractions. The kids share and ask questions. The parents pay attention to every word.
We don't have to rush, for once. We always see something new or learn something about each other.
These outings are especially good when the weather cools and the playgrounds slides get wet from the rain.
We are so lucky to have amazing places to take these family walks.
These places are low cost or free and just waiting for you to come visit. Here are my top picks:
1. San Joaquin Wildlife Sanctuary (Irvine) – It's nice and flat, plus the dirt trails are wide enough for most strollers. It's an adventure roaming around the ponds, spotting birds and bunnies, without regard to a specific destination.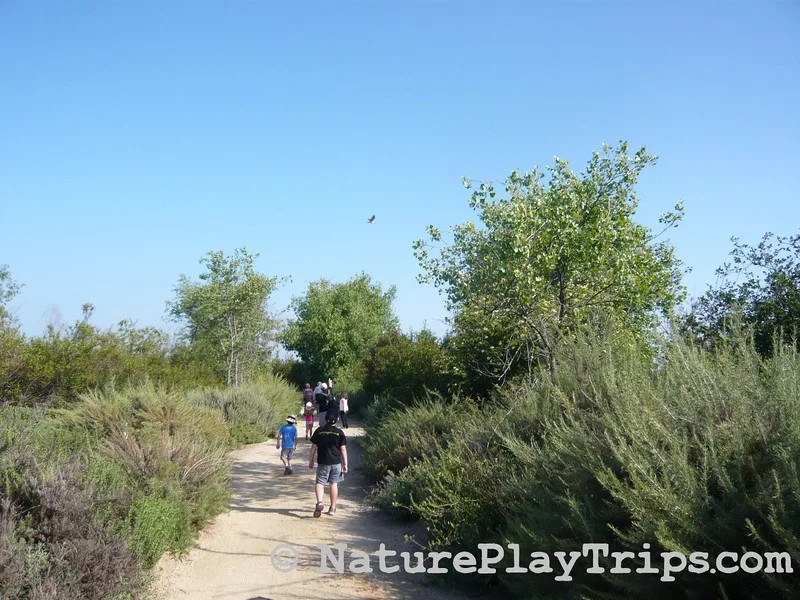 2. San Clemente Beach Trail – Ahhh, the ocean. This one may cost you a few bucks for parking, but it's so worth it to be able to walk with the waves crashing nearby. If you have train enthusiasts in the family, you can't get much closer than this when Amtrak and Metrolink go roaring by.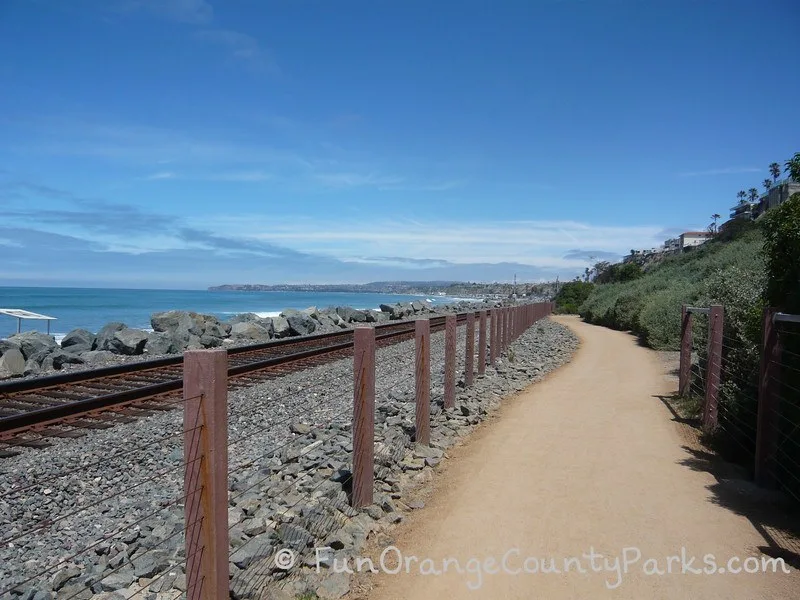 3. Bolsa Chica Ecological Preserve (Huntington Beach) – There are two ways to approach this walk: 1) From the Interpretive Center off Warner or 2) From the Pacific Coast Highway parking lot. I prefer option #2 for families because the kids get to see wildlife right away crossing the bridge to the trails.
4. Yorba Regional Park (Anaheim/Yorba Linda) – You've probably seen this park paralleling the 91 Freeway across from the Santa Ana River. The paths are paved and you can hop from playground to playground at one of our best regional parks. It's beautiful for walks with lakes, bridges, and benches hidden in quiet spots for sitting.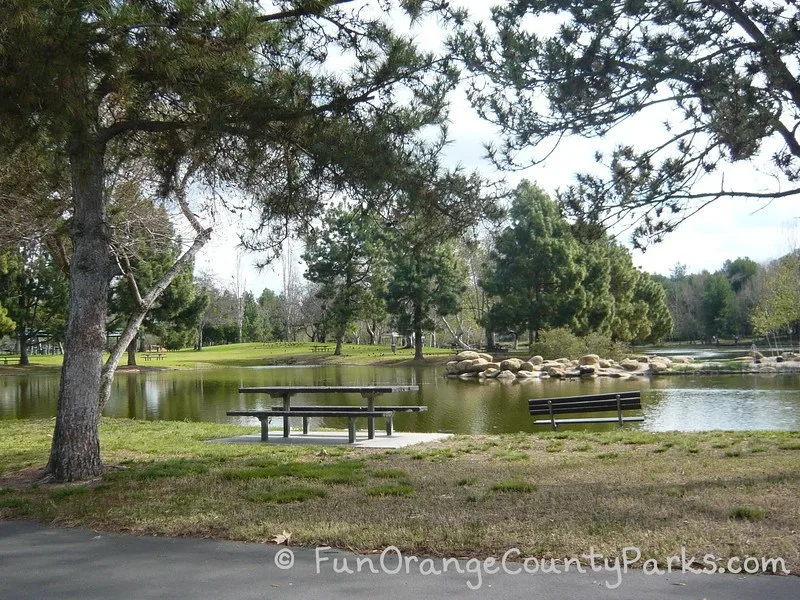 5. Oso Creek Trail (Mission Viejo) – This is may be one of the least well-known spots for walks. I absolutely love this trail. You start at the Norman P. Murray Community Center and playground. Then you'll head down the hill to meet up with the trail. My kids love the maze garden across the creek or you can take a much longer walk through the Jeronimo Open Space up the hill to Pavion Park. Don't forget to take a turn down the tunnel slides at Oso Viejo Park.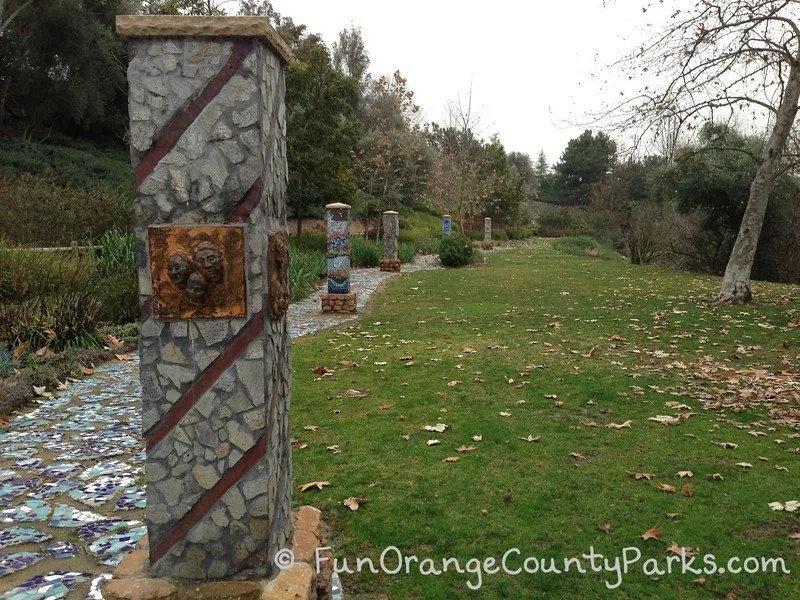 As with any walk, make sure you bring plenty of water, snacks, and Band-Aids for skinned knees. Stop at the restrooms before you head out because many parks don't have restrooms on the trail. Most of all, leave the cell phones in your pocket or purse. This is family time, if you look away you might miss something.
Originally published in November 2010.