El Conejo Park in Laguna Hills is located in a lovely Laguna Hills neighborhood, right in the middle of my "must- run errands" loop. Usually, after a few hours of dragging my 2 year old to Target, Costco and Starbucks, he is done.
Then again, I am done making shopping "fun" by pulling out every snack, random toy, and creative Mom trick from my purse. It's close to lunch time and it's close to naptime.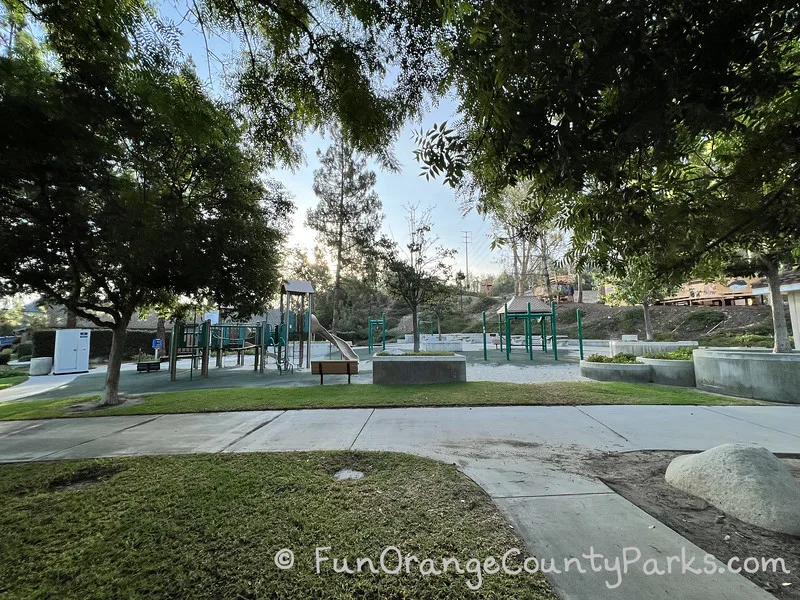 I need a park where he can run out some pent up energy for just a little bit. This is my "Okay, you have 20 minutes to play park."
The playground has just enough equipment to climb, slide and swing in 20 minutes and most of the time we can leave without too much drama.
Directions to El Conejo Park in Laguna Hills: The park is located off of Paseo de Valencia between Alicia Parkway and La Paz. Turn right on Alisal, right on Linda Vista and then a left on El Conejo. Park is at the end of the El Conejo. Parking is on street. MAP to El Conejo Park in Laguna Hills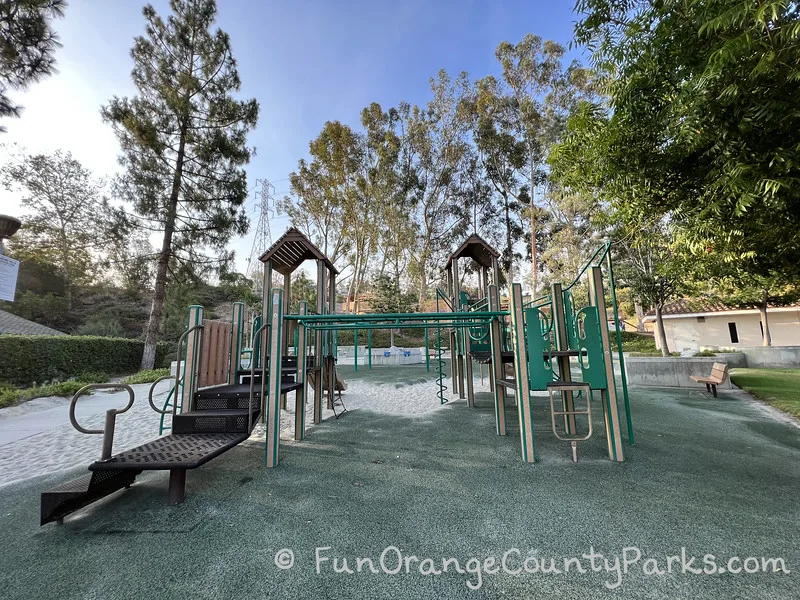 Highlights:
The playground may be small but right next to it is a spacious grassy area surrounded by a sidewalk loop. We have brought balls, Frisbees and scooters for when there is more time to play.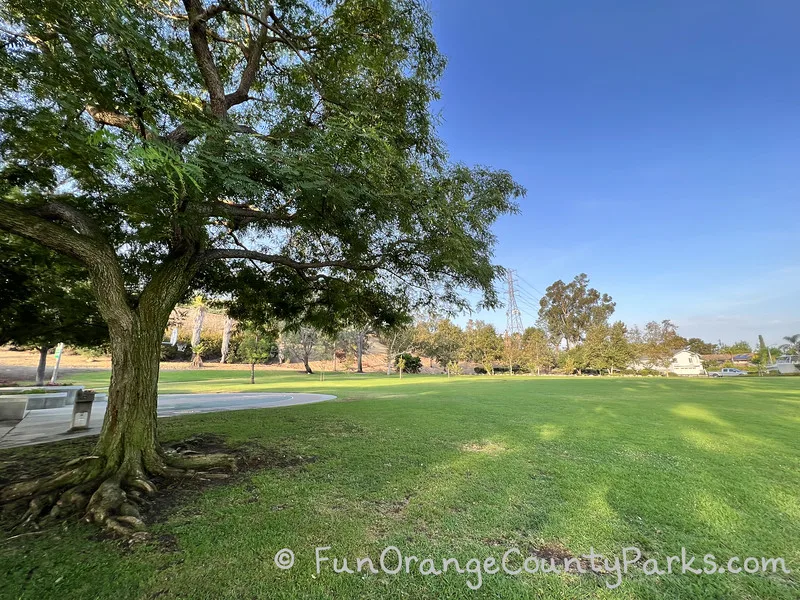 There are two zip tracks which make for fun races — although currently the zip tracks have no handles/runners????
Any park with a tire swing is guaranteed dizzy fun for my kids. There are also 2 big kid swings and 2 baby swings.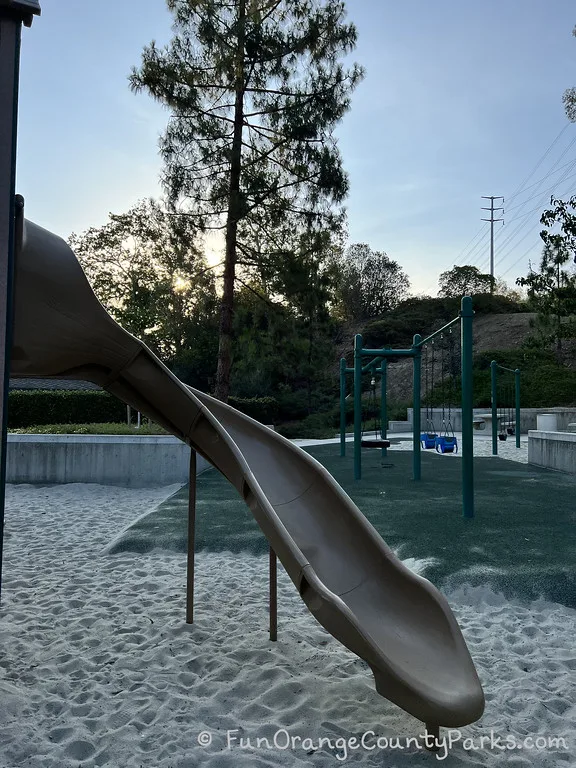 There is a tall twisty slide, two small slides, monkey bars and sliding pole.
Tall trees provide shade for a good portion of the playground. There are also concrete planters filled with a variety of leafy plants and flowers which help create a nature feel.
Michele and her family have hiked up the dirt trail near Creek Drive which leads to the big LH on the hill and then ends up in the Ralphs parking lot at Alicia Center. You can make it a loop and come back to the park by walking the sidewalk up Alicia, to Paseo De Valencia and back into the neighborhood to meet the park via El Conejo Lane or Creek Drive.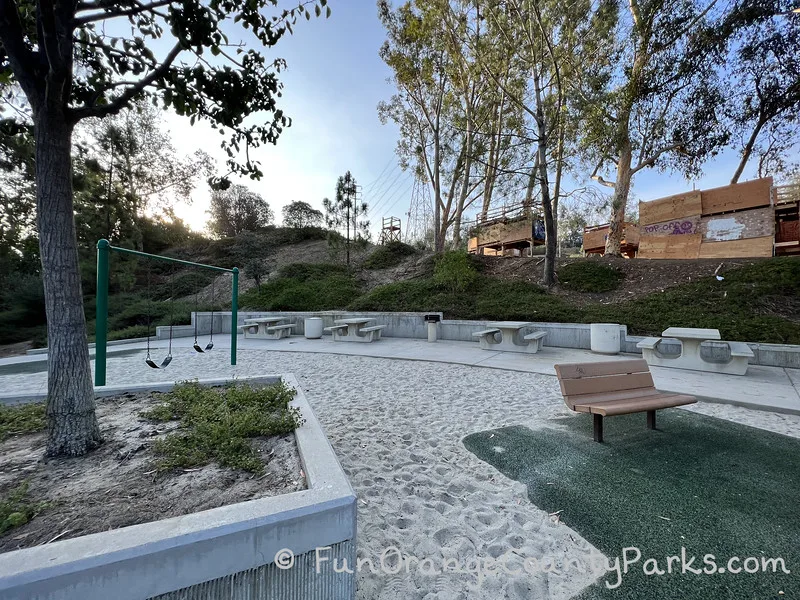 Be Aware:
The park sits right next to the street, but there's not too much traffic.
The zip track handles are missing right now (When they are there, the zip track handles are high up. I still have to lift my 7 year old up so she can grasp it.)
It seems to be a perfectly safe little neighborhood park, but Michele and others have mentioned meeting suspicious characters from time to time. Just keep your eyes open.
Build-A-Fort summer camp takes place here so it can be extra busy during the first weeks of summer.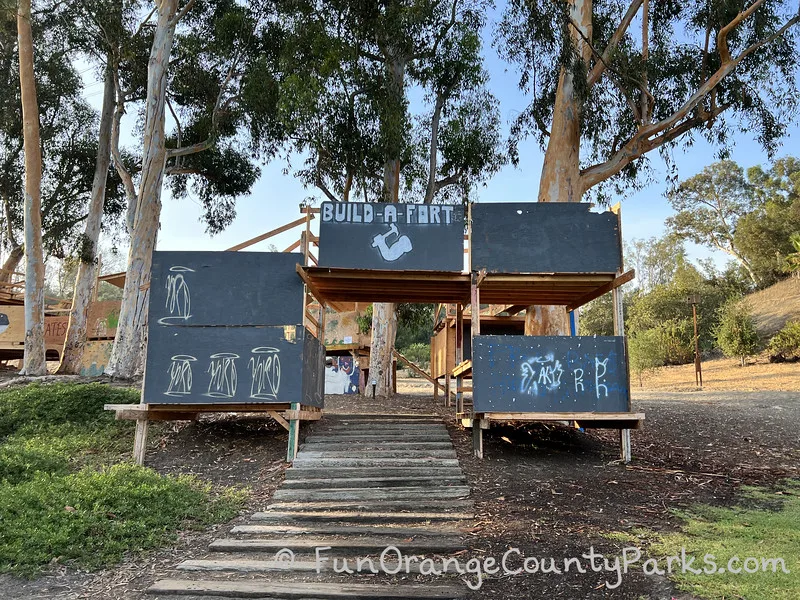 Checklist:
Parking on the street in the neighborhood
Play surface: Recycled rubber and sand play surfaces
NO restrooms
Drinking fountain near the basketball court
A half-court basketball court
Four sets of concrete picnic tables and benches, plus one picnic table near the basketball court
Nearest public library branch: Laguna Hills Technology Branch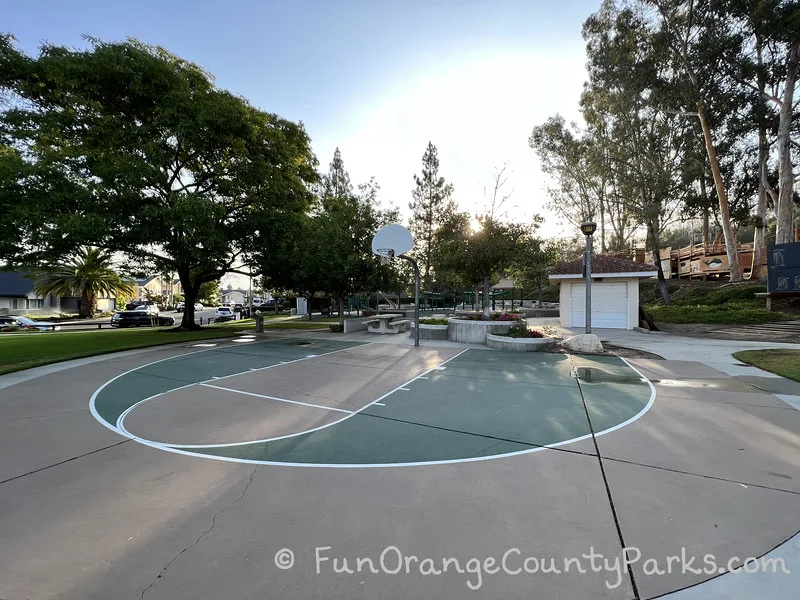 Parks nearby El Conejo Park in Laguna Hills
Originally published in January 2010.