Mendocino Park in Laguna Hills sits in the center of town and I've rarely seen it busy.
It's perfect for an after-school escape or when Dinosaur Park down the hill is too busy. Thanks so much to Dara for this great recommendation. She gave us the whole scoop!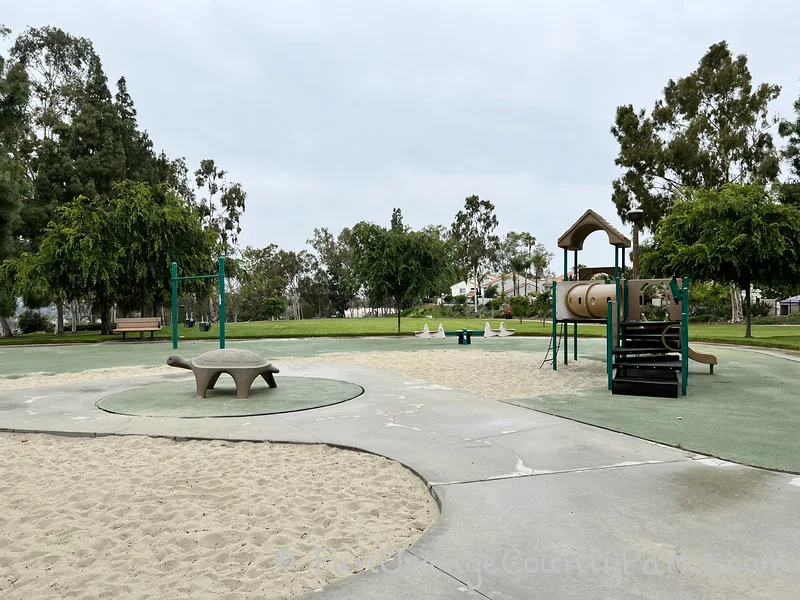 Directions to Mendocino Park in Laguna Hills: If you are coming from Interstate 5, take either the La Paz or Alicia Parkway exit and turn onto Aliso Hills. The park sits between La Paz and Alicia Parkway. [Address: T-intersection where Alameda Avenue meets Aliso Hills Drive] MAP to Mendocino Park in Laguna Hills
Recommended by: Dara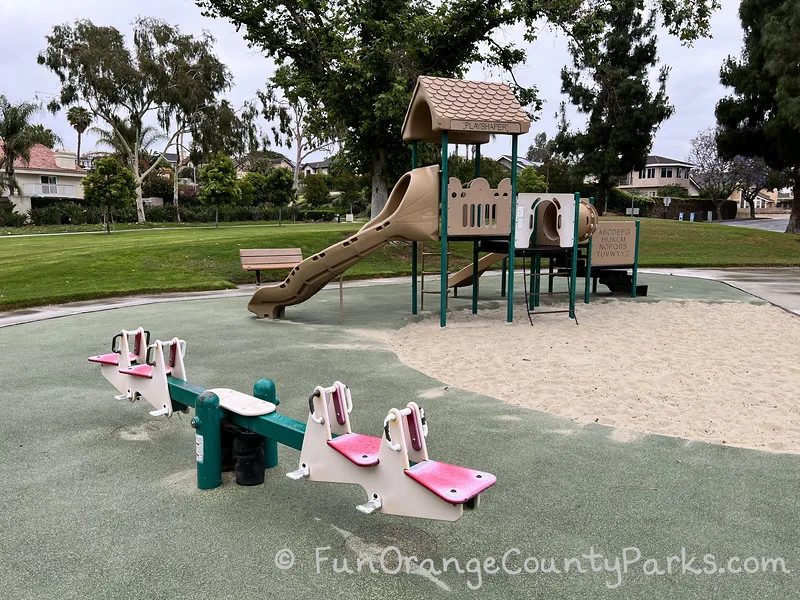 Highlights:
Play equipment for both toddlers and older children.
Great sidewalk path around a sports field. The kids loved riding their scooters around it.
The play equipment for older kids is pretty well enclosed making it a bit safer for adventurous toddlers!
Any park with a teeter-totter makes my children happy!
Benches surrounding the park are under the shade of trees.
2 bench swings and 2 baby swings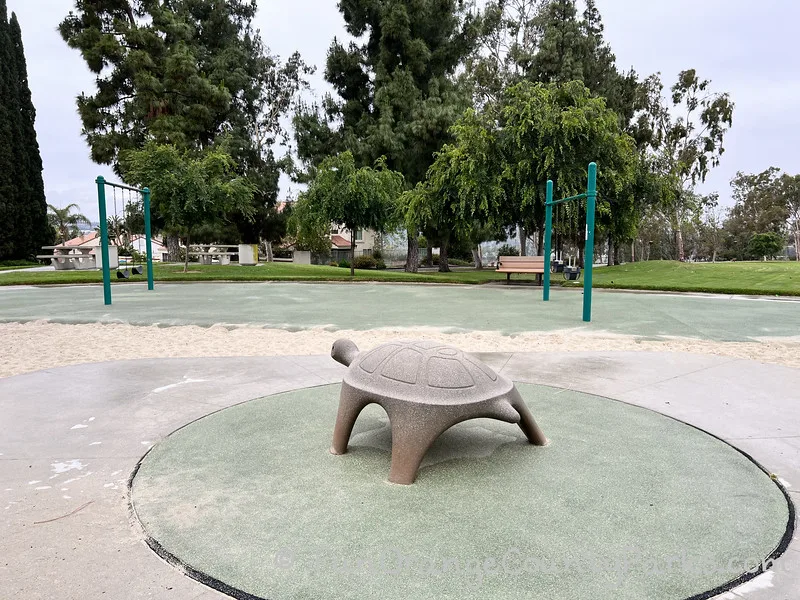 Be Aware:
The park sits right next to a main road.
No restrooms.
There have been pretty sticky spider webs under the play equipment on some occasions.
Not a lot of shade on the playground.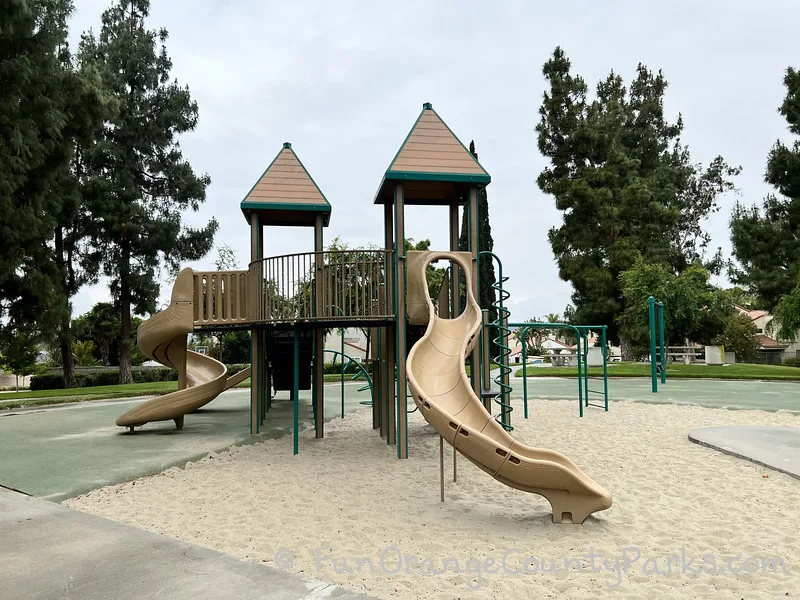 Checklist:
Limited parking on the street – you'll want to come from the direction of La Paz to park on the downhill side right next to the park.
Recycled rubber and sand play surface
NO restrooms
Drinking fountain on the uphill side of the park near the street
3 concrete picnic tables
Nice walking path within view of the playground
Some shade from large pines
Easy to view kids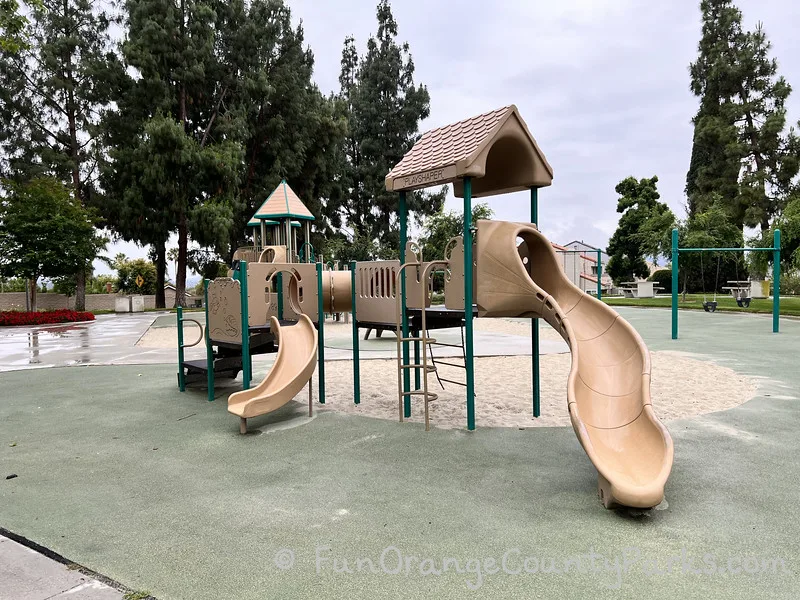 Parks nearby Mendocino Park in Laguna Hills: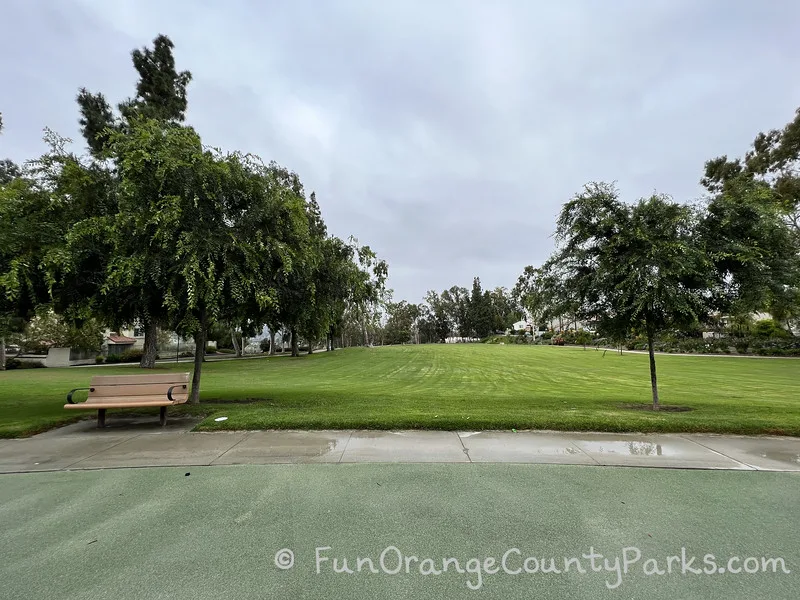 Originally published in June 2009.