Bryant Ranch Park in Yorba Linda sits up in the hills with views across the 91 to Anaheim Hills. This playground is in the same part of town as Brush Canyon Park, Box Canyon Park and Eastside Park.
Directions to Bryant Ranch Park in Yorba Linda: Exit the 91 at Gypsum Canyon Road. Turn right onto La Palma Avenue, followed by a left on Cam de Bryant. Go up the hill and turn left onto Paseo de Toronto. The play area is on your right. (Address: 24695 Paseo de Toronto, Yorba Linda). MAP TO BRYANT RANCH PARK IN YORBA LINDA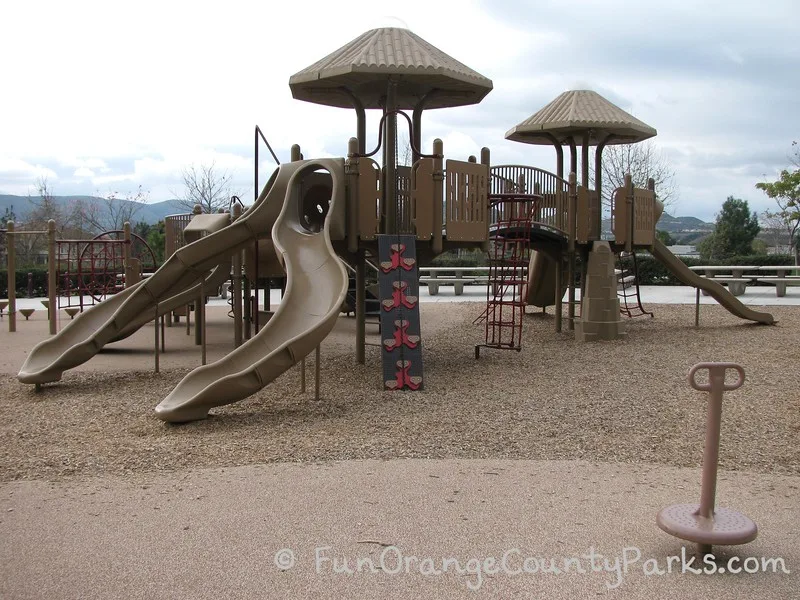 Highlights:
This park features a wide variety of slides, bridges and fun things to climb.
Plentiful picnic benches – including cute little benches that are kid-sized!
Three elements that exist simply for standing or sitting and spinning on. These were a huge hit with my toddler.
Four bench swings and two baby swings.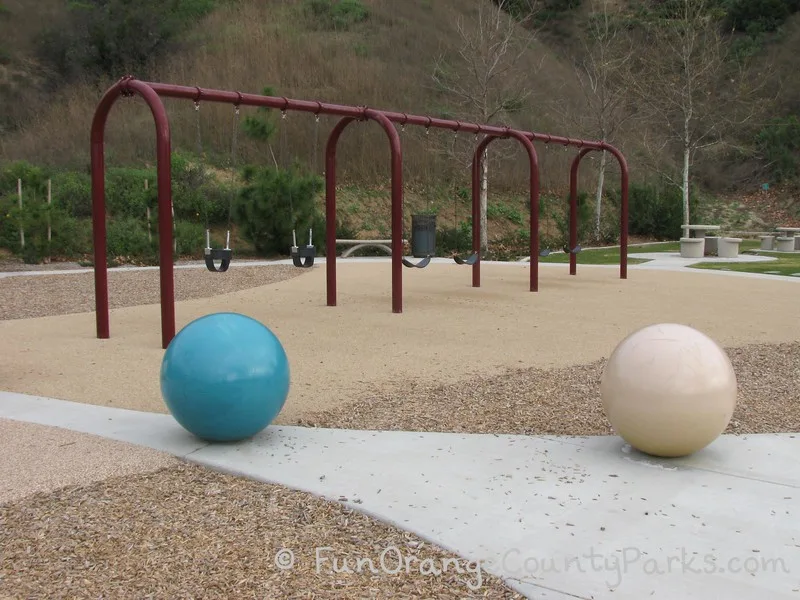 Be Aware:
There is a sign in the parking lot warning of wildlife, including coyotes and snakes that have been spotted in the surrounding hills.
The structure states that it is for 5-12 year olds – and it definitely wouldn't be a good fit for a smaller or uncoordinated toddler.
Ladders with holes in the center of the taller landings. Not an issue for larger kids, but definitely something to watch with the smaller ones.
No shade on the play area, and you're up in the hills of Yorba Linda – it would not be ideal for a very warm day.
Located just to the rear of a school and sports field – could be busy after school and during games.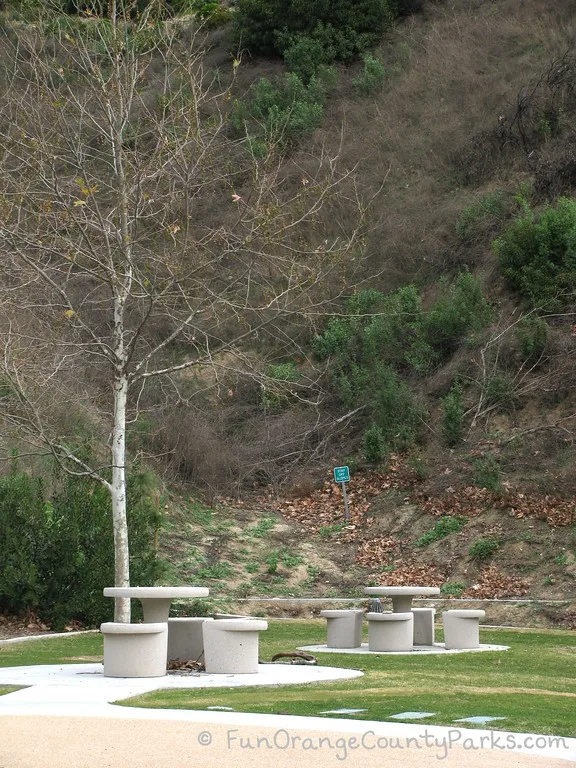 Checklist:
Dedicated parking lot
Bark and recycled rubber combo on the ground
Restroom building near playground
Picnic tables
Photos courtesy of Lisa Lasater
Originally published in February 2011.