Begonia Park in Newport Beach is a little neighborhood playground in Corona del Mar near Balboa Island and Sherman Library and Gardens.
It's not a destination playground, but more a side trip if you are already in the area to get some wiggles out with an ocean breeze. It's perfect for preschoolers.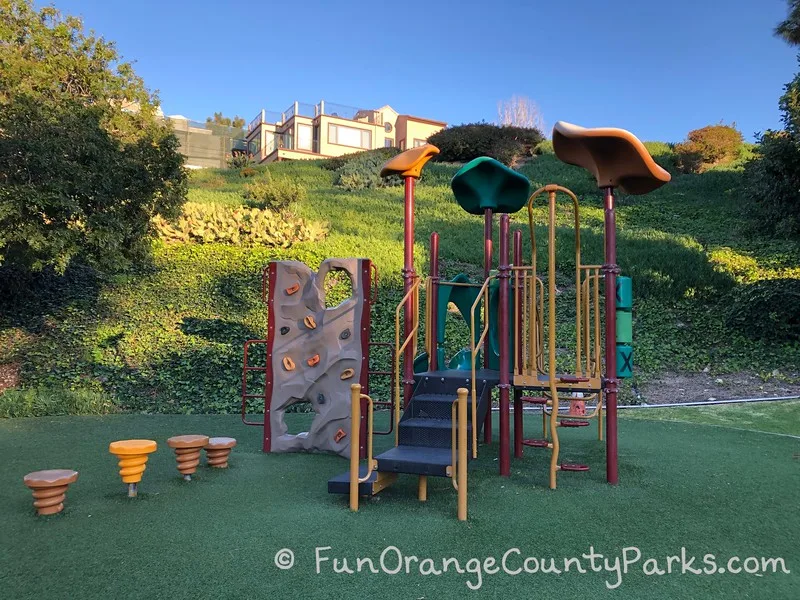 Directions to Begonia Park in Newport Beach: There are a number of ways to get to this park, but essentially it's in the neighborhood when you are coming from Balboa Island (take Bayside Drive and turn left onto Begonia) or if you are coming from Sherman Library & Gardens (take Dahlia to 1st Avenue and turn left onto Begonia). MAP TO BEGONIA PARK IN CORONA DEL MAR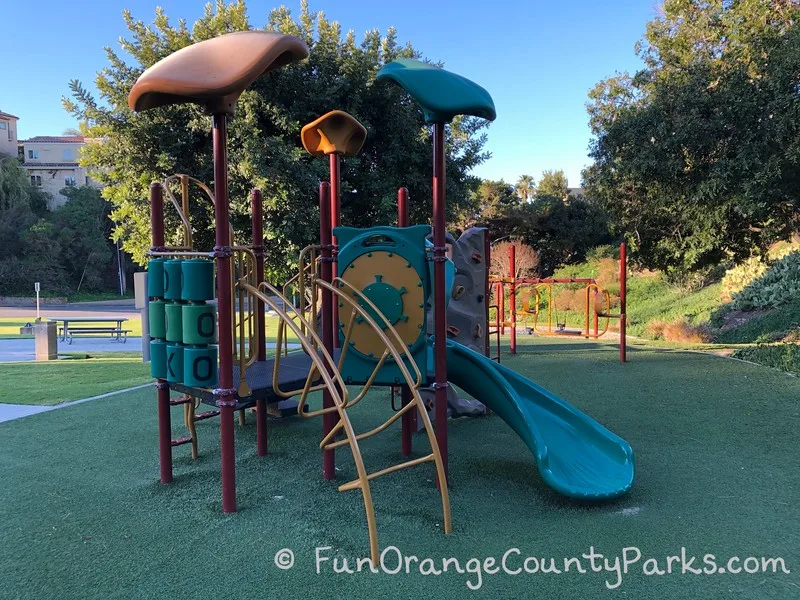 Highlights
It's shaded here in the mornings and can be cool because it's near the beach
I love the color palette and the nature touches.
The balance beam is particularly fun because it looks like leaves! I can see lots of pretend play happening here.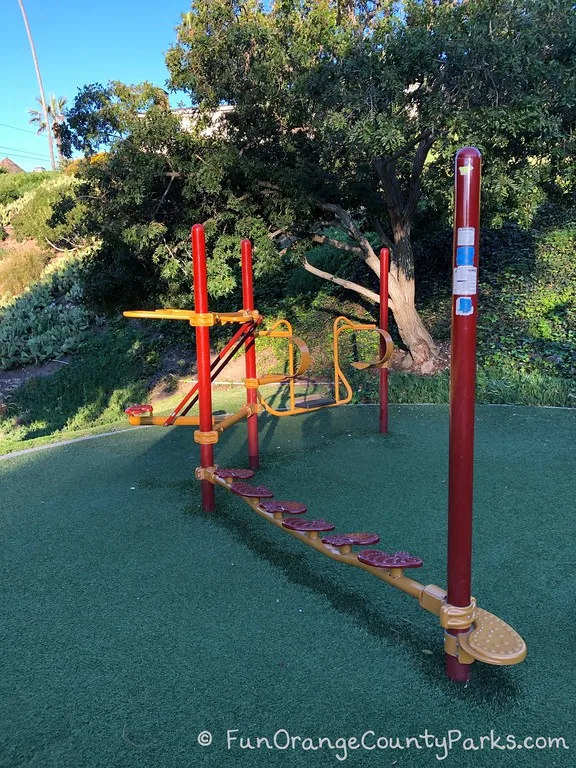 I also love the 2 baby swings set away from the playground.
And the playground surface is turf! I haven't seen this at very many playgrounds in OC.
There is a tiny little sandbox and toddler tunnel play equipment set alone at the top of the hill along with another picnic table.
The whole park would be a nice spot for a picnic.
You can get a little peek-a-boo view of the ocean from here, but not from the playground. The park actually takes up flat space above the slope where there are benches to get a better view of Newport Harbor.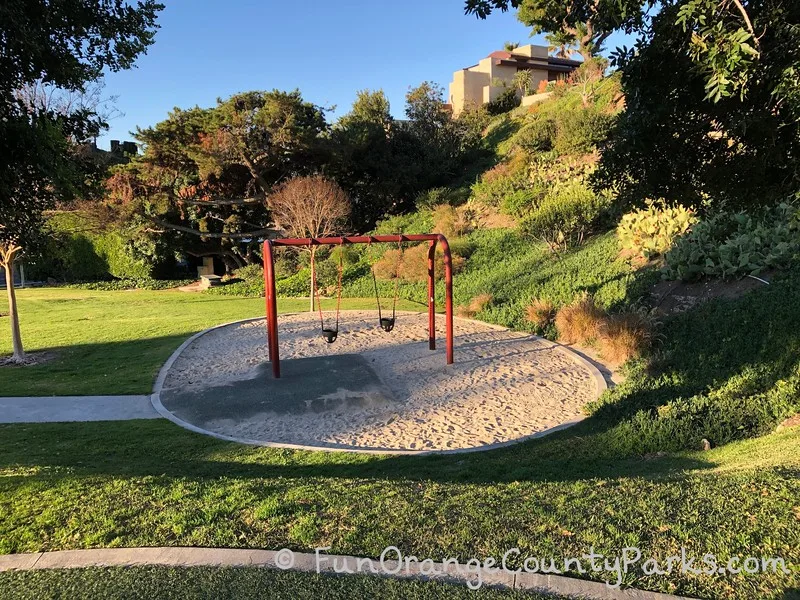 Be Aware
That turf surface can get surprisingly hot when the sun is shining down on it. Feel it before you let bare feet play on it.
It is close to the road, but it's not super-busy. Just keep the kids back by the playground and slope and you'll be fine.
Make note of parking restrictions and street sweeping days. They can change, but just look out for it when you park.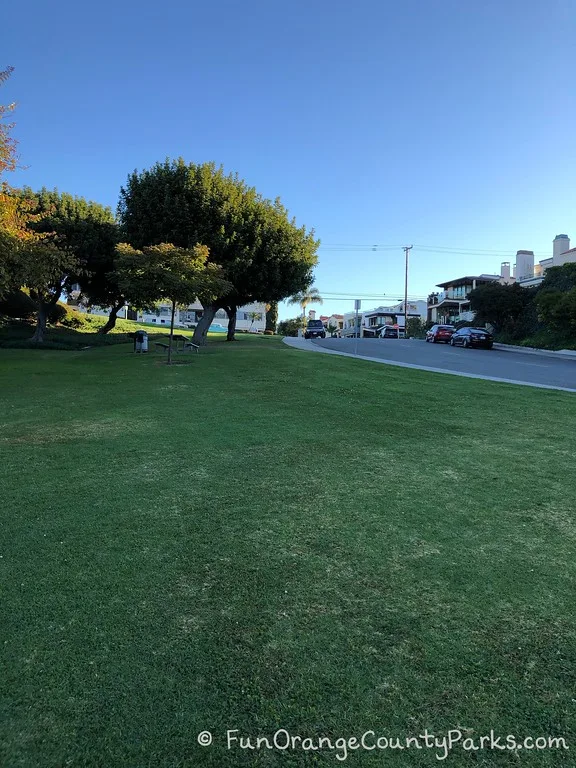 Checklist
Parks & beaches nearby Begonia Park