There is so much to see on the Irvine Ranch Natural Landmarks land that it's hard to squeeze into one post. The Sinks is a particularly beautiful portion of Limestone Canyon with a viewing deck for . . . viewing (of course!).
In March of 2011, OC Parks and the Irvine Ranch Conservancy (IRC) dedicated a newly built viewing deck boasting stunning vistas of Orange County's very own "mini Grand Canyon," the Sinks, in Limestone Canyon.
You can only see the spot on Wilderness Access Days and docent-led programs.
This photo of the deck is prior to the 2020 wildfires that impacted this area. The IRC Infrastructure and Planning Crew used fire resistant materials to replace the West Sinks viewing deck, installed new trail signage and improved trails that were significantly impacted by fire and firefighting operations.

Is Limestone Canyon open to the public?
Yes and no. There is NO open public access where you can freely come and go as you please on any day. However, access to the canyon is limited to docent-led hikes or a Wilderness Access Day.
Wilderness Access Days are scheduled at intervals to balance public access to the lands and maintaining the health of the wildlife and natural habitats.
"Nearly all of OC Parks' Limestone Canyon Nature Preserve burned in the 2020 Silverado and Bond fires, including large portions that actually burned twice. These incidents significantly impacted the wildlife and landscapes that are close to the hearts of so many who visit and volunteer at Limestone Canyon," said OC Parks Supervising Park Ranger II Nick Martinico. "We observed this closure to allow a rest period for wildlife, time for habitat regrowth and to rebuild infrastructure. We deeply appreciate the public's patience and support and are now eager to once again host activities at Limestone Canyon starting with our Wilderness Access Day in February."
On Saturday, February 5 from 8 a.m. – 2 p.m., OC Parks and Irvine Ranch Conservancy will host the first Wilderness Access Day in Limestone Canyon since 2020.
You can find the schedule for Wilderness Access Days and register to attend on the Irvine Ranch Natural Landmarks website called LetsGoOutside.org.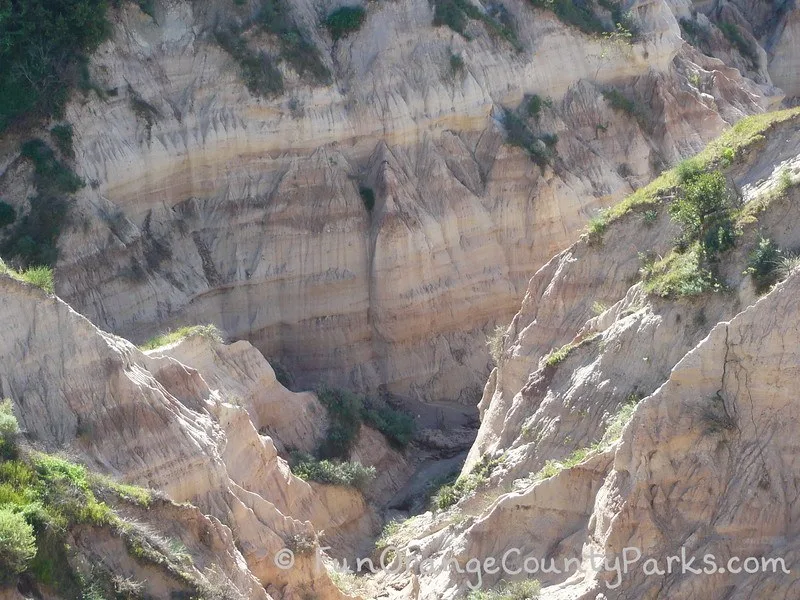 How Do Wilderness Access Days work at Limestone Canyon?
Go to Let's Go Outside for information and registration. Again, you cannot just visit any time and hike out there on your own.
Wilderness Access Days are free, but you must create an account and register online ahead of time. These days do fill up, so make sure you sign-up early.
Then check in at the staging area before you head out on a hike. You can also participate as an equestrian or on designated mountain biking trails.
On the day I visited the deck, a turkey vulture was flying over the canyon and wildflowers were starting to bloom.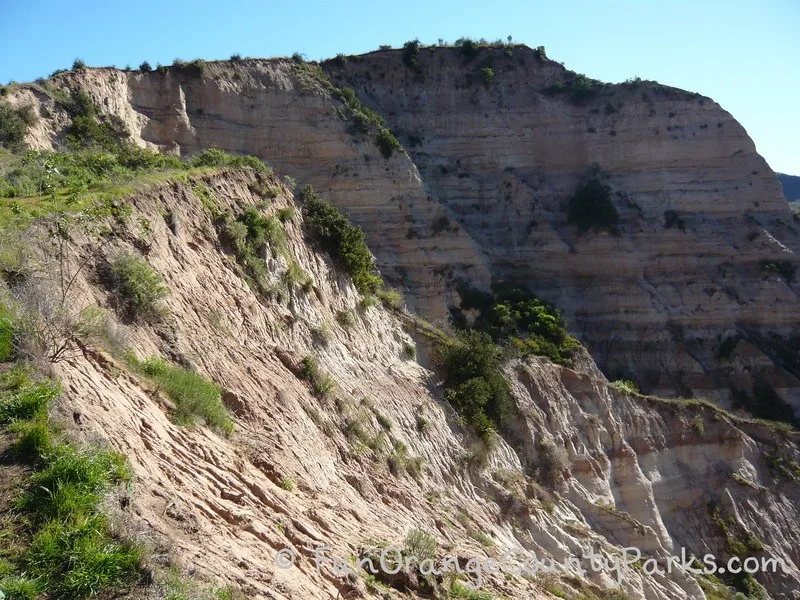 What are the other Wilderness Access Days locations?
More about Irvine Ranch Natural Landmarks
Originally published in March 2011.