The vision of the Irvine Ranch Conservancy seems simple:
"Help protect and care for 50,000 acres of Natural Landmarks
on the historic Irvine Ranch."
"Enhance the public's appreciation, understanding, and
connection to the land."
The Conservancy and its many partners including OC Parks, the City of Irvine and California State Parks work every day to make sure those two missions are put into practice. The challenge comes in keeping both in balance. For instance, the public can't be allowed full and free access without considerable repercussions for wildlife. In contrast, although the wildlife might thrive from existing without disturbance from humans, the public won't feel connected unless they are allowed to experience and learn about the land.
Understanding the vastness of the area is key. I wrote 50,000 acres above — but did it really register? 50,000 acres! The area was designated as a National Natural Landmark in 2006 by the U.S. Department of the Interior and the first California National Landmark in 2008. Its rare biological and geological features and extraordinary natural resources earned the land nationwide recognition and permanent protection. The beauty of the area is showcased online in photo galleries, but the only way to capture the wide open spaces is by video from a helicopter. Maybe the best way to get a feel for the area before visiting is to join the Irvine Ranch Natural Landmarks page on Facebook where they post fun nature facts and updates on the land and their partners.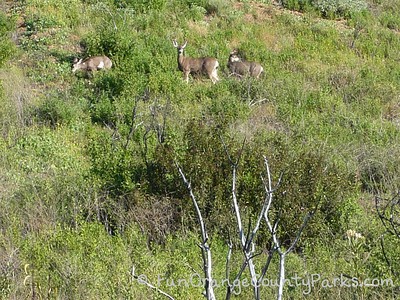 It's FREE!
Most programs are FREE, but you must register so the Conservancy can get an accurate count of participants. Once you register, you'll receive a confirmation e-mail with a map and directions to trailheads.
Wilderness Access Days
Both Limestone Canyon and Bommer Canyon offer Wilderness Access Days once a month where trails are open to the public for self-guided hikes or nature experiences (painting, crafts, photography, etc.). The Conservancy is hoping to expand this program to include Weir Canyon and Black Star Canyon in the future — which would mean an individual could visit one wild area on every weekend of the month with minimal impact on wildlife.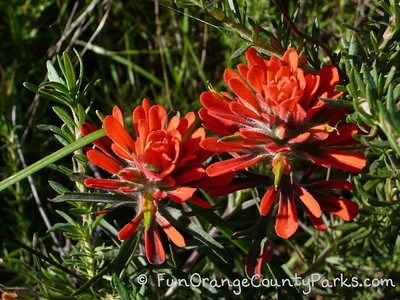 Activities and Programs
There is something going on almost every day. Take some time to explore the activity listings to see the wide range of programs from native plant hikes, stewardship opportunities, guided mountain bike rides, elder treks, tot walks, fitness hikes, geology hikes, yoga for kids, trail running, and night hikes. Again, the majority are free.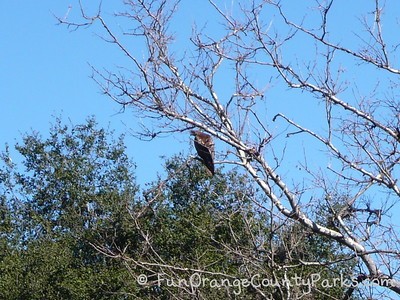 Checklist:
Use their map to orient you. (I can't stress this enough! Make note of the trailhead locations and you'll finally "get it" when you begin reading the activity listing. The map is incredibly interactive, so click on a location name to see the pop-up box with more information.)
Visit their activity listings to register for programs. There are programs for every age group and ability level. (Just choose wisely by reading the program descriptions and call if you have any questions.)
If you meet one of the 300 volunteers who help with stewardship of the land and public education — thank them for their service. You can even apply to volunteer! They have a thriving volunteer training program.
NO pets within the protected land. (Why? Wildlife may alter their natural behavior resulting from its mere presence or especially from your dog marking territory. More importantly, reasons include protecting the safety of your pet. At least one dog has died from a rattlesnake bite while wandering off-trail). However, Quail Hill Loop Trail provides an exception and welcomes leashed pets.
Each trailhead has a portable toilet, but once out in the wilderness there are no potty stops.