Understanding the vastness of the Irvine Ranch Natural Landmarks is key. It's hard to believe that it's 50,000 acres! The area was designated as a National Natural Landmark in 2006 by the U.S. Department of the Interior and the first California National Landmark in 2008. Its rare biological and geological features and extraordinary natural resources earned the land nationwide recognition and permanent protection.
The only way to capture the wide open spaces is by video from a helicopter which is only viewable at the Discovery Cube OC in the helicopter exhibit. You'll have to go visit! Maybe the best way to get a feel for the area before visiting is to join the Irvine Ranch Natural Landmarks page on Facebook where they post fun nature facts and updates on the land and their partners? Or you can tag your Instagram posts with #OCMountainstoSea.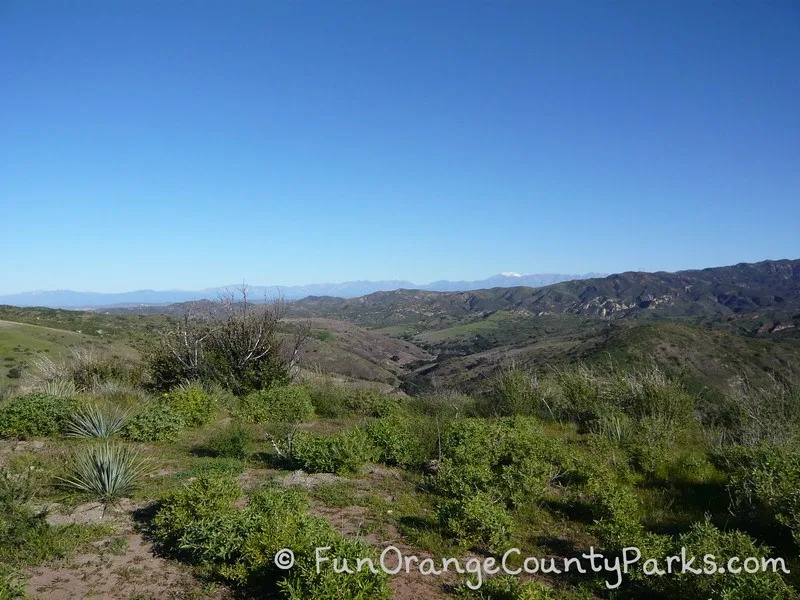 The Irvine Ranch Conservancy and its many partners including OC Parks, the City of Irvine, the City of Newport Beach, the California Department of Fish and Wildlife and California Department of Parks & Recreation. These organizations work every day to make sure the mission to ensure the "protection, restoration and enhancement of the natural resources of the Irvine Ranch Natural Landmarks forever and to provide diverse opportunities for public participation by conducting and supporting scientific, recreational and educational initiatives and programs" is put into practice.
The challenge comes in keeping both in balance. For instance, the public can't be allowed full and free access without considerable repercussions for wildlife. In contrast, although the wildlife might thrive from existing without disturbance from humans, but the public won't feel connected unless they are allowed to experience and learn about the land.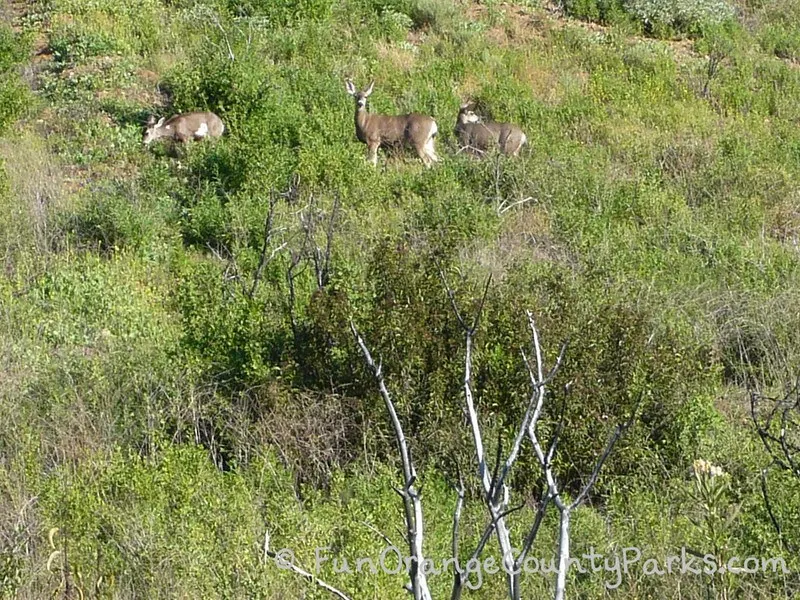 Free Guided Outdoor Activities in Orange County
Most programs are FREE, but you must register so the Conservancy can get an accurate count of participants. Once you register, you'll receive a confirmation e-mail with a map and directions to trailheads.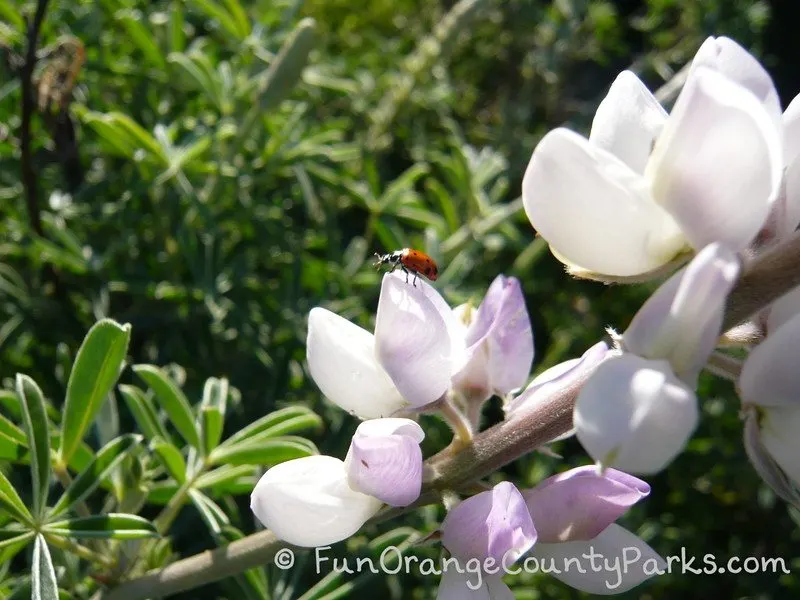 Irvine Ranch Natural Landmarks – Wilderness Access Days
Both Limestone Canyon and Bommer Canyon offer Wilderness Access Days once a month where trails are open to the public for self-guided hikes or nature experiences (painting, crafts, photography, etc.). The Conservancy expanded this program to include Black Star Canyon — which means an individual can almost visit one wild area on every weekend of the month with minimal impact on wildlife.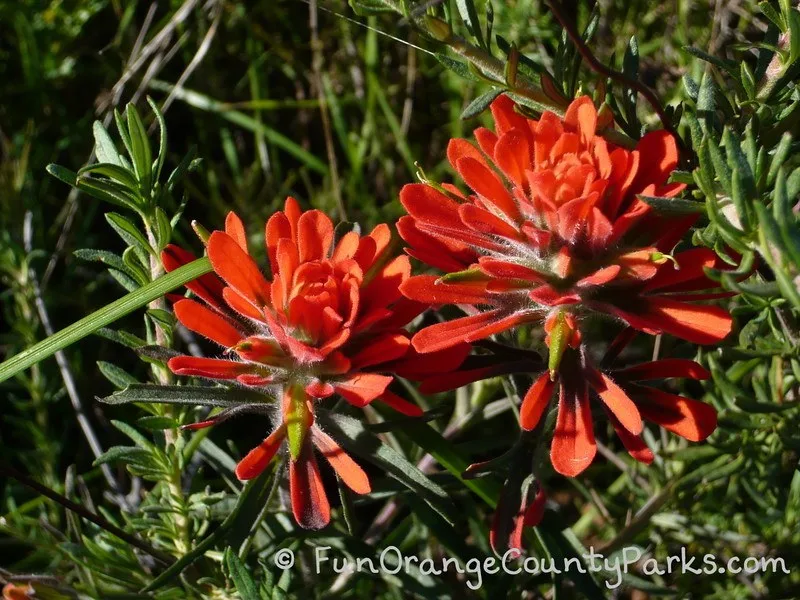 How to Sign Up for Irvine Ranch Natural Landmarks Programs
There is something going on almost every day. Take some time to explore the activity listings to see the wide range of programs from native plant hikes, stewardship opportunities, guided mountain bike rides, elder treks, tot walks, fitness hikes, geology hikes, yoga for kids, trail running, and night hikes. Again, the majority are free.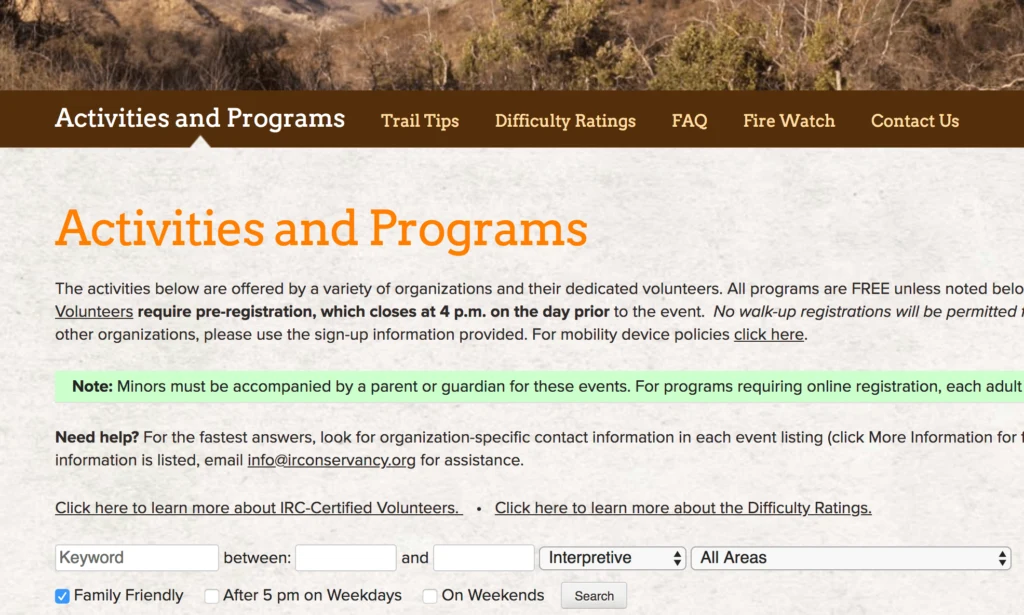 Screenshot of the Activities sign-up screen to illustrate the hint below.
Hint: When searching for programs, check "Family-Friendly" and instead of "All Categories" – pick "Interpretive" which means there will be an educational or guided component to the activity. You can also enter any keywords, date range, or locations to narrow things down for you. Definitely sign up early because those spots fill up fast. (And, please note, not all the activities are run by Irvine Ranch Natural Landmarks — they list programs run by Laguna Canyon Foundation, OC Parks, and other community nature providers.)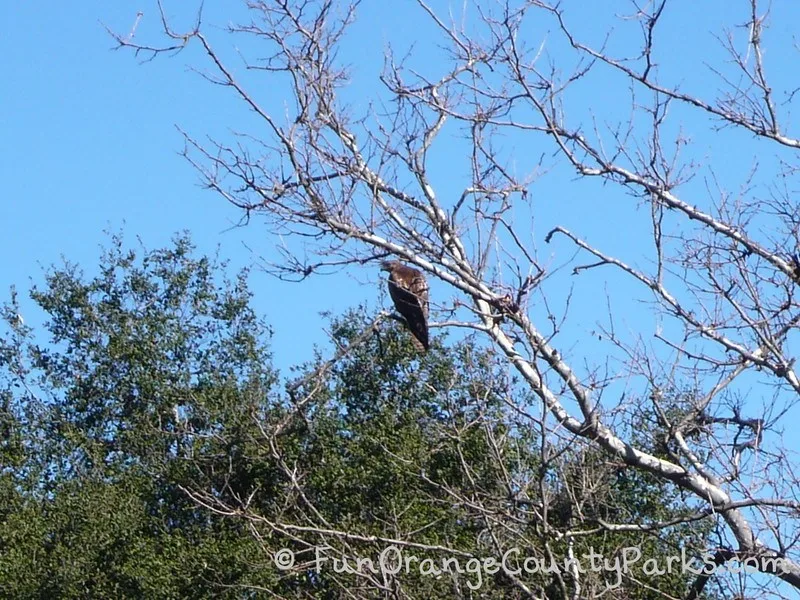 Irvine Ranch Natural Landmarks Programs for Kids
(Media coverage for this section by Aerie Gray, Teen Travel Writer)
There are a few different options that are geared toward different audiences. For those of you with very young children, the Wee Wonder Walks program is perfect. Kids a bit older might like to learn how to track an animal or work on a native seed farm. Geology provides the opportunity to discover more about the land you've lived on your entire life. There's so many different things to explore. Plus, these programs are free. You just need to register beforehand at letsgooutside.org.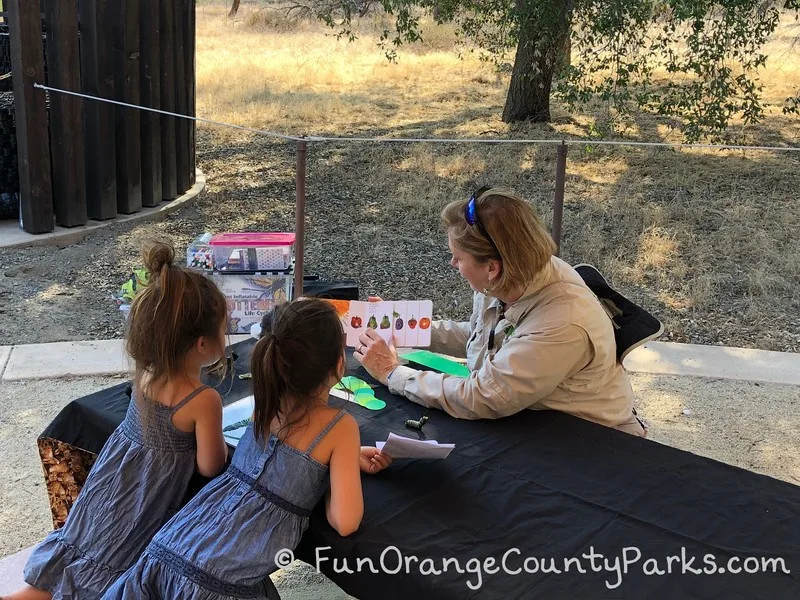 The Wee Wonder Walks (2-6 years old) program is centered specifically on younger children and getting them excited about our natural world. Each installment of this program centers on a different animal, such as bats or insects. Usually a story relating to the subject is read at the beginning of the hour-long session. For example, The Very Hungry Caterpillar is read aloud at the beginning of Insect Safari. Sometimes you make a craft relating to the story, but then you're off and moving. A short walk takes place after the reading and/or crafts. It's not long, nor is it fast paced. It's purposely slow. As you walk, there might be a stop for watching a lizard doing push-ups in the golden sun or to watch an ant bring food back to their little hill. This is probably one of the best programs offered by Irvine Ranch Natural Landmarks if you want to start your child to be early in learning about nature.
Canyon Explorers is for children ages 6-10. The program listing for this program explains: "We will spend time exploring our program's topic, which varies each month, out on the trails to better connect our natural history knowledge with the surrounding canyon." The hike for this group is a bit longer at 2-3 miles.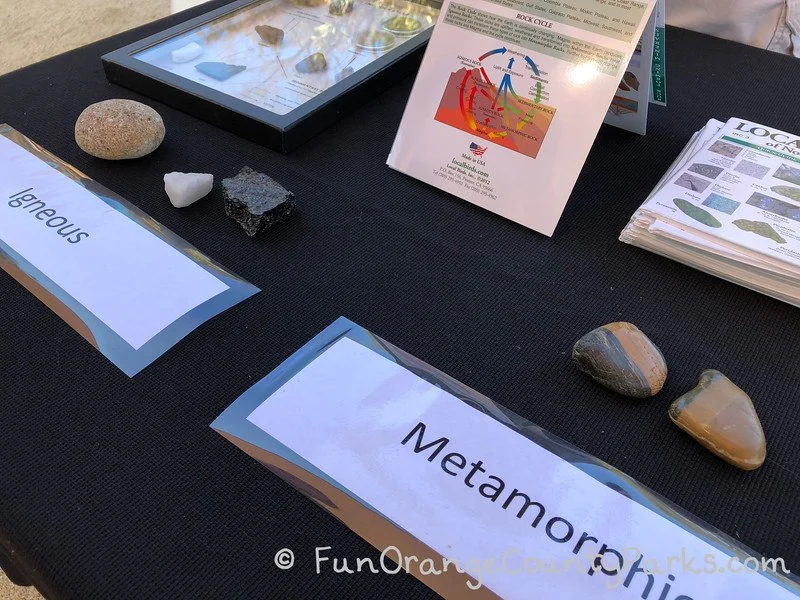 J.O.Y. for Nature (Juniors or Youths for Nature) is the program for 9-12 year olds. Every month it explores different career paths in nature. From examining tiny bugs to exploring outer space, each month will focus on a specific nature topic and how youth can explore more of that profession for school.
An example of a J.O.Y. for Nature topic might be "Geology Rocks!" California is a hotspot for amazing rock formations and Orange County is no different. You'll learn about igneous, sedimentary, and metamorphic rocks. You'll discover the history of the land from fossils and formations created eons ago. Rocks are extremely important and are under-appreciated a majority of the time.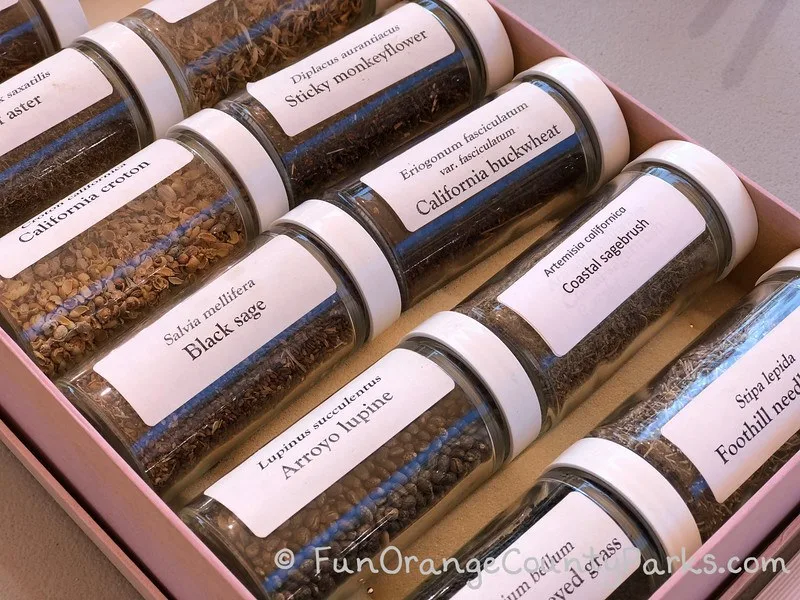 The Native Seed Farm is the only one in Orange County. The volunteers at the Seed Farm cultivate native plants and then harvest their seeds. This program is real work. You have to weed, harvest, and work the plants. For middle schoolers and high schoolers, the Native Seed Farm is a great way to earn community service hours. However, if you're under eighteen, you need to have a guardian with you. Each volunteer group gets a safety talk and education about how to do the day's work. Ages 8 and up.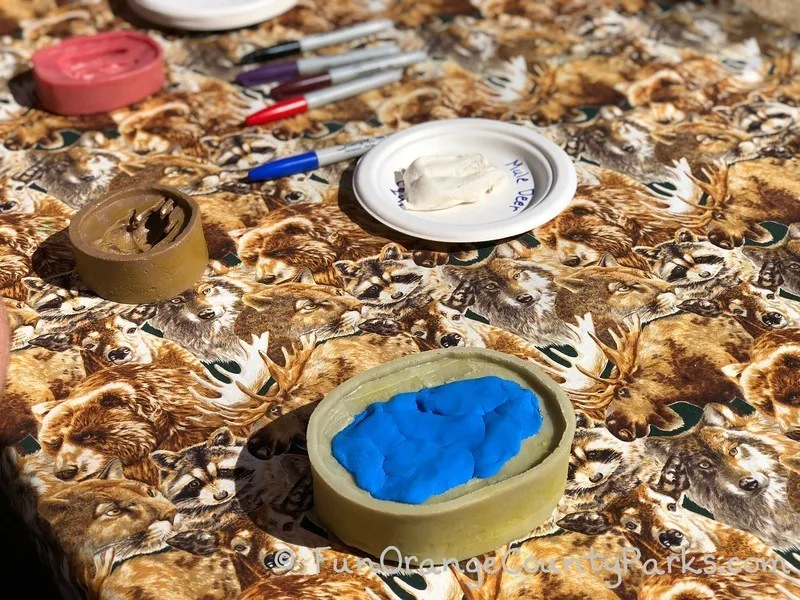 Animal Tracking is another popular program. This one is geared toward a bit older audiences. During this program, you learn about the different tracks and scat (poop) animals leave behind. You'll learn how to discern mountain lion prints from bobcat and a bobcat from a coyote. Snakes leave tracks behind and so do mice. When you get really good, you might even be able to track where a hawk scooped up their dinner. Getting to learn about animals lives by what they leave behind is amazing. This particular program is age 8 and older, but it's a draw for adults with/without children.

There are even more programs for families and children if you search for family hikes and opportunities for outings during Wilderness Access Days.
For More Information on Irvine Ranch Natural Landmarks
Visit their activity listings to register for programs. There are programs for every age group and ability level. (Just choose wisely by reading the program descriptions and call if you have any questions.)
If you meet one of the many volunteers who help with stewardship of the land and public education — thank them for their service. You can even apply to volunteer! They have a thriving volunteer training program.
NO pets within the protected land. (Why? Wildlife may alter their natural behavior resulting from its mere presence or especially from your dog marking territory. More importantly, reasons include protecting the safety of your pet. At least one dog has died from a rattlesnake bite while wandering off-trail). However, Quail Hill Loop Trail provides an exception and welcomes leashed pets.
Each trailhead has a portable toilet, but once out in the wilderness there are no potty stops.
Originally published in February 2011.