Sycamore Park in Anaheim is tucked away in a residential area in Anaheim Hills. There is plenty of room to roam here with a sidewalk looping around a large grassy field that is peppered with beautiful trees.
Keep your eyes peeled for a variety of birds as you take in the beautiful views of the surrounding hills.
How to Get to Sycamore Park in Anaheim: From the 91 freeway exit at Yorba Linda Blvd/Weir Canyon Road and head south. Make a right onto East Monte Vista Road. The park will come up quickly on your left. [Address: 8268 Monte Vista Road in Anaheim] MAP TO SYCAMORE PARK IN ANAHEIM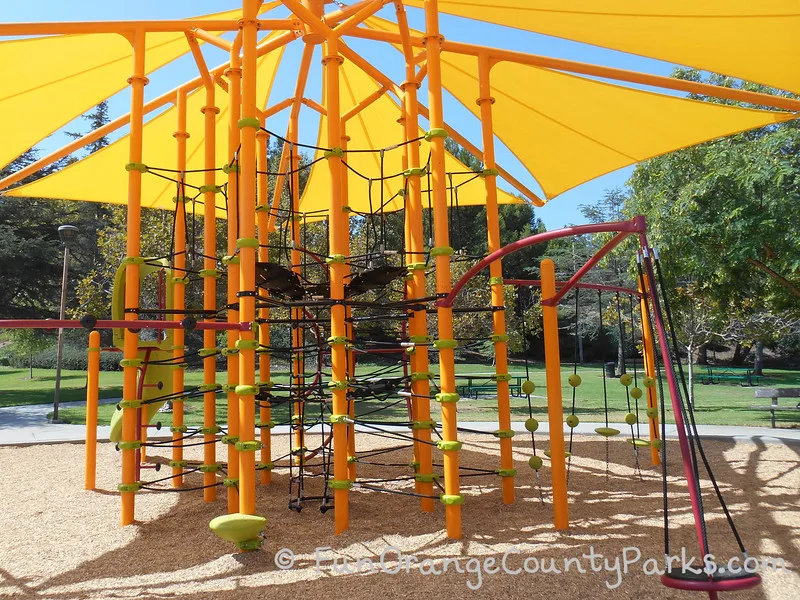 Highlights:
Brand new, brightly-colored play equipment that encourages climbing and exploring
Super fun person-powered spinning element, with two stories inside for sitting – large enough for an adult to easily hang out on the lower level while being spun around by kids (I totally tested this!)
Two play structures – one for larger kids and one for smaller kids. The smaller structure still requires a good amount of coordination to fully enjoy.
There is a serious amount of open grassy space here. Perfect for just running and roaming all over. Bring a soccer ball to give the kids something to run after. Kites would be great here as well.
There are many picnic tables here as well as great spots for picnic blankets. This would be a nice place to bring lunch.
Two bench and two baby swings.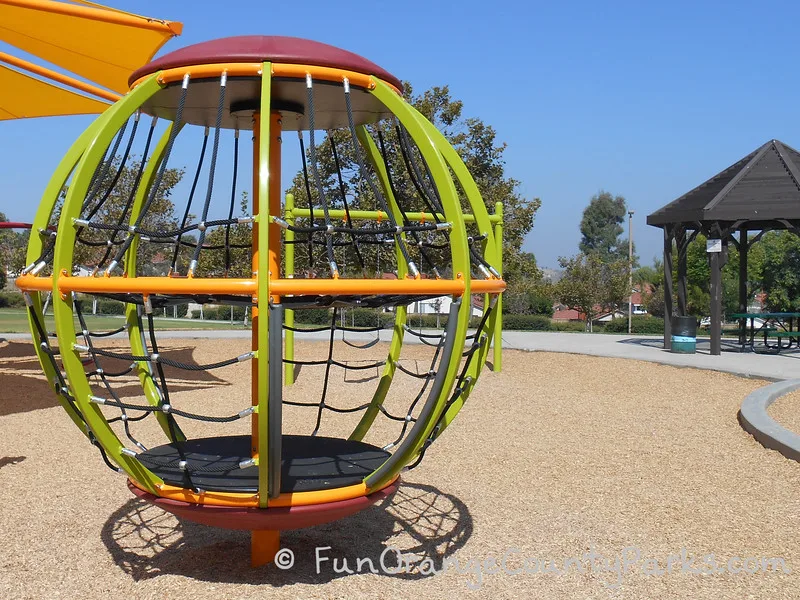 Be Aware:
While there are restrooms here, please do be aware that there are no doors on the individual stalls within the building. I always go in with my kids and act as the door. I would not use this type of restroom if I was alone.
Due to the nature of this play equipment, it would be difficult for children that don't have strong climbing skills to get around on the equipment.
The larger play structure could be difficult for a parent to navigate if a child ended up needing help near the top.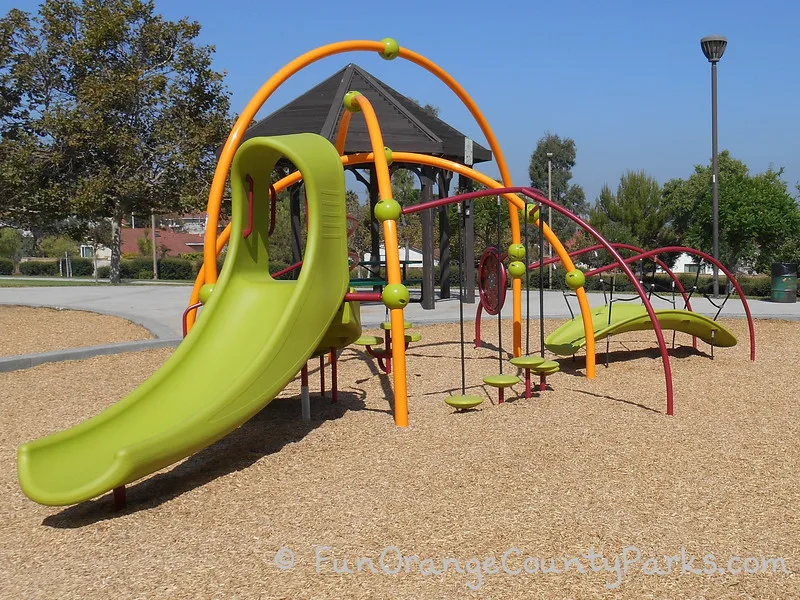 Checklist:
Dedicated parking lot.
Play surface: Bark
Picnic benches and BBQs.
Two small gazebo-style picnic structures available for reservation through the city of Anaheim. Both structures house one picnic table and have electricity available. For more information please contact the Anaheim Community Services Department at (714) 765-5191.
Baseball/softball diamond, full basketball court and volleyball court (bring your own net).
Nearest Public Library: The East Anaheim Branch of the Anaheim Public Library System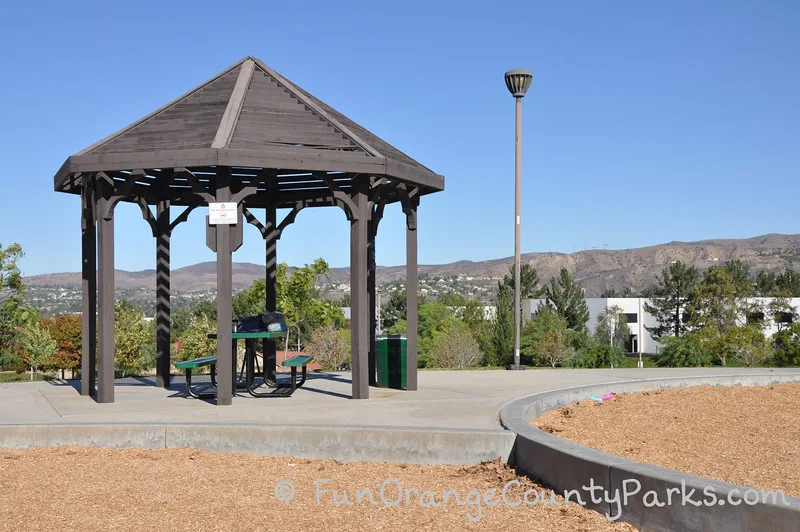 Nearby Parks: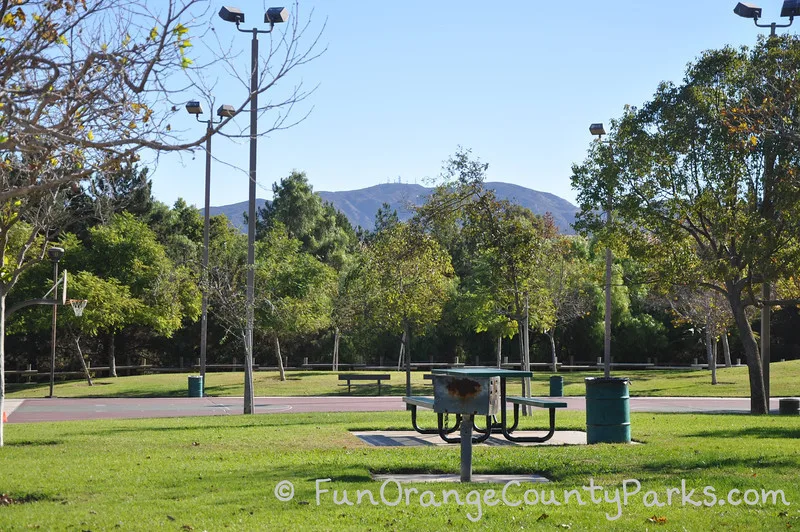 Originally published in November 2012.