Adventure City in Anaheim is a ton of fun for young kids that love vehicles of all kinds.
With a miniature train, airplanes, rescue vehicles and so much more, my four-year old was thrilled from the moment we entered the gates.
Minimal lines made it possible to go on rides multiple times without testing anyone's patience. I lost count as to how many times we rode the train, but it was upwards of ten!
Adventure City provides a nice change of pace from the hustle and bustle of the larger local theme parks. It would be a great place to send grandparents for a fun afternoon with young grandchildren, or a nice way to spend some time with out-of-towners with children in tow.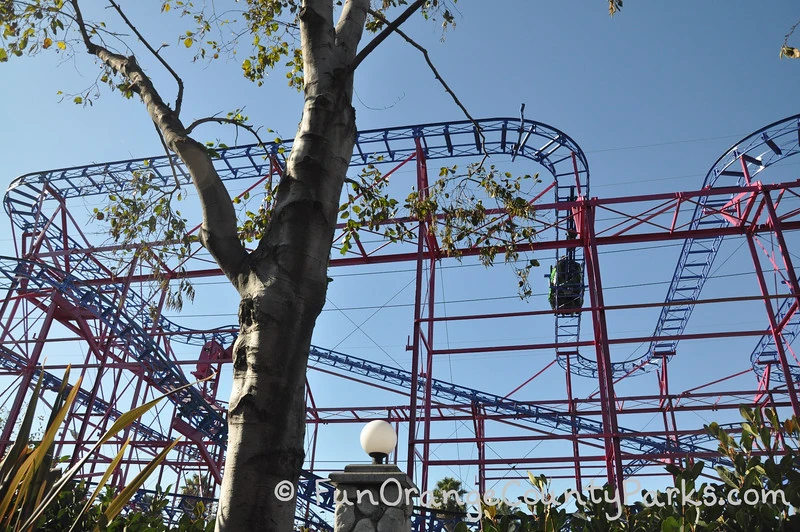 They have a special room for birthday parties that I caught glimpses of from the train… as the train goes RIGHT THROUGH the party room! Of course my son (and husband!) immediately started talking about how it would be a great place for a party.
I can only imagine how exciting it would be to have a train constantly going right by your celebration. The birthday child even gets to be the engineer for a ride around the park with their guests as part of the party package.
Comprehensive birthday party package information is available on their website. They can host corporate and private events as well.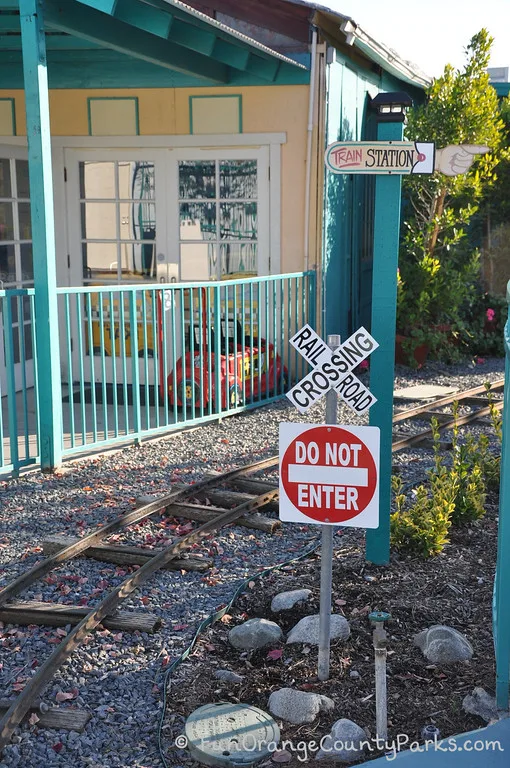 For the train-obsessed, they also have a Thomas-themed play area up front with a ton of track and elements to build huge layouts and play with.
There is a kid-sized toilet alongside an adult toilet in a special stall in the restrooms near the stage area – my son loved using a potty his size.
There is also a petting zoo which was awesome for my one-year-old, as he is really into animals right now.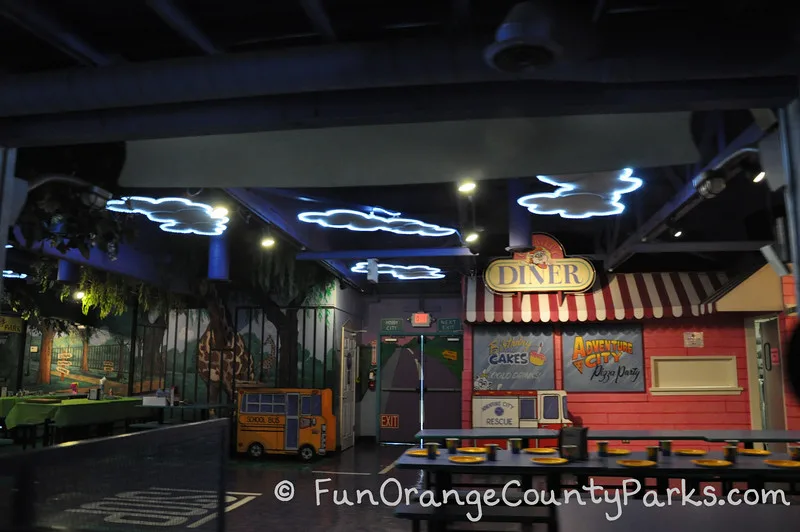 General Information:
Adventure City is located at 1238 South Beach Blvd in Anaheim, just south of Ball Road. MAP TO ADVENTURE CITY
Website: adventurecity.com
Admission is currently $26.95 for adults and children, with children 12 months and under being admitted for free. Seniors 55 and up are currently $21.95.
Parking is free.
Operating schedule tends to follow weekends and holidays – check their website for current days and hours when planning your trip.
Various shows and entertainment are available throughout the day. See website for more details.
Outside food and beverages, with the exception of baby food and formula, are not permitted – however there are many picnic benches just outside of the gates and hand stamps are provided at the exit so that you may re-enter the park. There is a variety of food and snack items available for purchase inside the park as well, and of course they do have drinking fountains.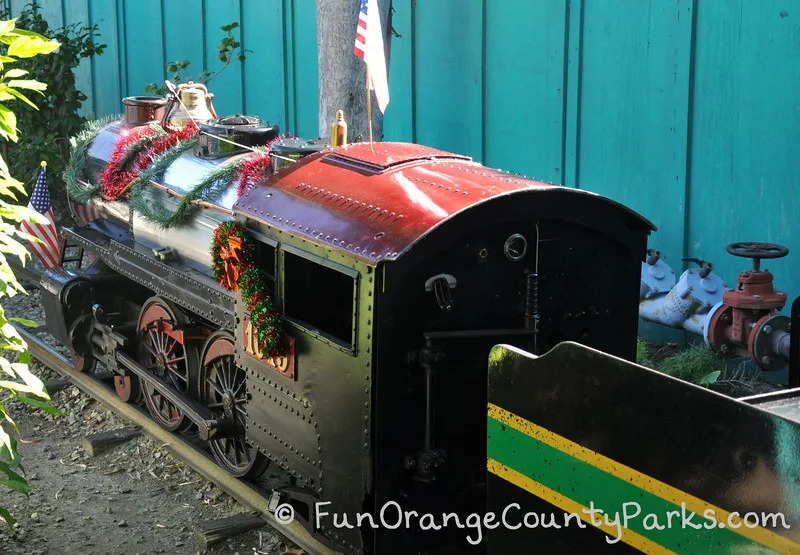 Give yourself three to four hours to ensure you have ample time to play. We were there for just under four hours, rode favorite rides multiple times (did I mention 10+ times on the train??) and it felt just about perfect.
Disclaimer: The author's family received complimentary admission to visit Adventure City (2012) for the purpose of reviewing and posting on the site. This is completely objective review, and I had been planning to visit Adventure City for some time before this.
Originally published in January 2012.