I love my old Eagle Creek purse/backpack for all its pockets and practicality, but I'm afraid I look like I'm 15 years old when I'm wearing it. I have two grown-up "big girl" Target purses: one is a catch-all beach bag and the other a hippie looking square in dark brown with braided leather trim. I also have an orange backpack purse which I ordered from Title 9 years ago. If I bend over when I'm wearing it, everything falls out the top. The fanciest, most expensive purse I have is borrowed from my cousin and reserved for those few times a year I go out to media events.
So when Appalachian Outdoors supplied me with a purse from their family friendly Life Is Good catalog section, I was feeling a little skeptical. My running hat is also a Life Is Good brand and I've been very happy with it (and its little key pocket) over the years. So the "Tree 2 Pocket Cinch Sak" seems just my style with its coloring and beautiful tree.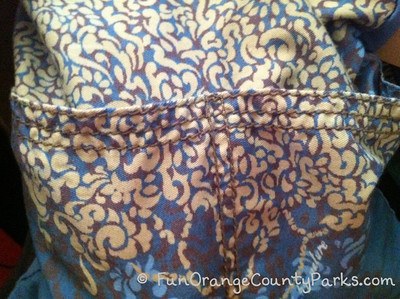 I've been testing it out for a couple weeks. The first day I wore it, a woman stopped me to say "I have that purse! I love it." I was thinking "Wow! What are the chances?"
Unfortunately, beyond its looks I didn't end up loving it so much. I'm thinking of renaming it my Frustration Purse.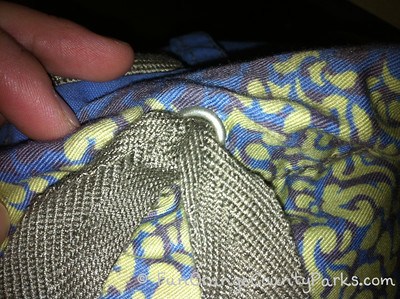 Drawstrings should be simple right? Just pull them and the bag tightens. Well, you have to pull one string at a time because if you pull both at the same time — it jams up the small hole and pulls the fabric from the inside of the purse through the hole with it. So it takes a relatively long time to cinch it up. Then, guess what you have to do to get it to stay closed?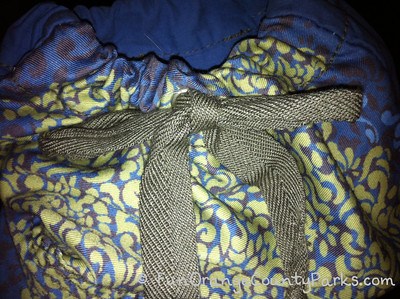 Tie it into a bow! Ugh. Imagine doing this at every stop on your errand run.
The purse is just a big cinch sak with two open pockets on the outside and a rather large zipper pocket on the inside (I loved that feature).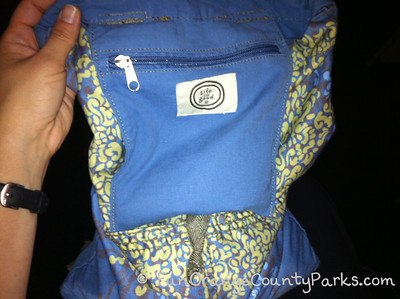 The straps are wide and adjustable.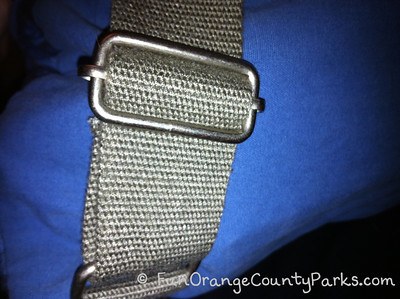 Today, my "purse" will be retired into a new picnic lunch or snack sack. A sack that only needs to be opened and closed ONCE in a day. (The first person to leave a comment stating they would love this purse — gets it! On your mark, get set, go!)
I'm still looking for that perfect grown-up backpack purse. Any suggestions?
Appalachian Outdoors provided me with free products for the purpose of a review. They did not ask me to voice any opinion other than my own.