Riding the Santa Train at Irvine Park Railroad is becoming a yearly tradition for our family. I mostly look forward to seeing the lights and visiting with friends and family while we wait out our time to see Santa.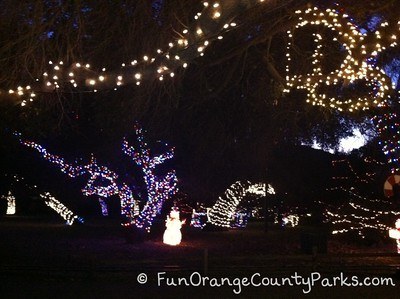 The Irvine Park Railroad website has a full description about purchasing train tickets and gives information about the offered activities. I just want to share some tips learned from our visit.
Feed the kids dinner before you go. The cookie decorating was a highlight, but I wish we ate dinner before we arrived.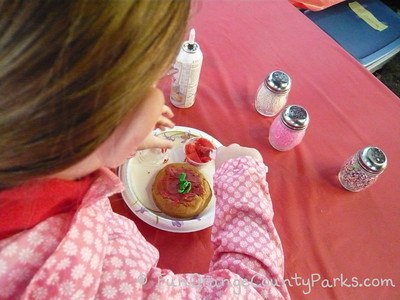 The train tickets are good for departure during a one hour block. For instance, 5pm – 6pm. The first and last trains of the hour tend to be the most packed. I'd suggest purchasing tickets for the first/earliest time window of the evening and timing your departure to the North Pole towards the 2nd or 3rd train of the hour. Weeknights are less busy than weekends.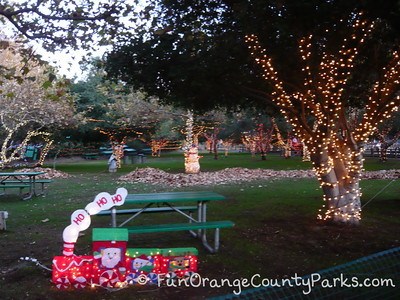 Bring blankets for the train ride and little flashlights for the walk to the car. Wear hats and mittens and coats. It gets chilly when the train is moving. It's pretty cool for kids to be out after dark, so play that up a bit (even if it's only 6pm).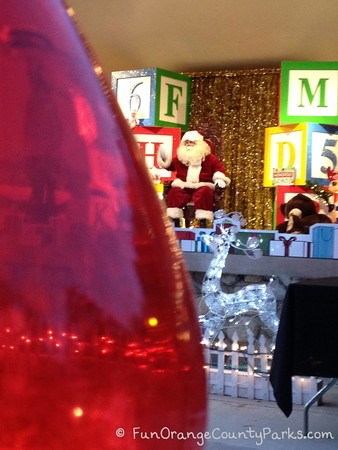 Families often have their cameras, video cameras, and iPhones out to record the whole event. A couple of snaps is enough to make it memorable and put in the photo book. Don't take too many photos — just enjoy being together on this special adventure.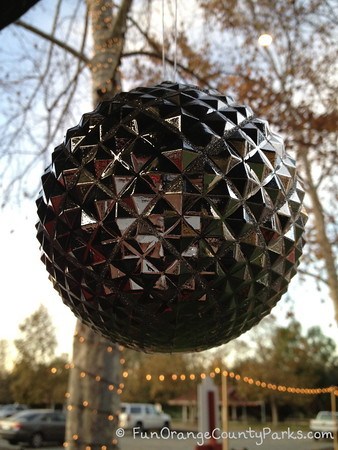 How to cut your costs? Just take the train and skip the activities. Or just do the activities and skip the train. A nice balance would be taking the Santa Train. Come back to hear a story read by Ms. Claus — with the lights in the background and the train running by. Finish off the evening with cookie decorating ($4 per BIG cookie).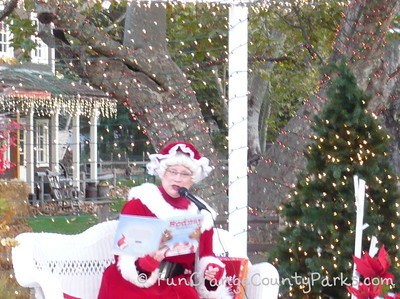 The tunnel on the way back from the North Pole is definitely a highlight.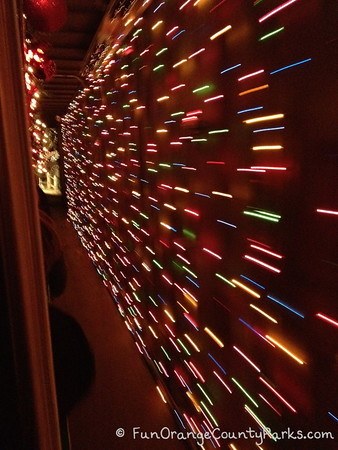 Whatever you do, take your time! Everything is rush, rush, rush this time of year. Slow down and enjoy the crispy cold evening outdoors.
Go to Irvine Park Railroad for tons of details!
Disclosure: The author received complimentary train and activity tickets in order to complete an unbiased review. Irvine Park Railroad did not request that any specific opinions be expressed. The opinions I share are my own. Read my full disclosure policy.