Did you know you can help OC non-profits as you "shop local" for gifts? I wanted to talk about my favorite places to actually GO and get gifts where you can give to a local non-profit while finding something really special for your friend or loved one. The other bonus for you – or the kids if you bring them – is that each of these places make a great outing and serves as an excuse to slow down during the busy season.
OC Non-Profits to Find Gifts and Shop Local
Environmental Nature Center – Nature's Gifts (Newport Beach)

ENCs Nature's Gifts has a great website where you can preview their extensive collection of gift possibilities.
Play: Walk the grounds and feel very immersed in nature at the ENC.
Hours: M-F (8am-5pm); Sat & Sun (8am-4pm)
Benefits: Environmental Nature Center
Mission Store at Mission San Juan Capistrano (San Juan Capistrano)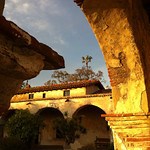 Mission Store carries some faith inspired gifts and books — but also a good selection of California-themed items.
Play: Consider getting a membership to the Mission which will gain you entrance for their summer kids crafts during the summer and to their annual Christmas at the Mission. The "clubhouse" room and koi are special treats for the kids.
Hours: Daily from 10am-5:30pm.
Benefits: Mission San Juan Capistrano
Ocean Institute Chambers Gallery & Gift Store (Dana Point)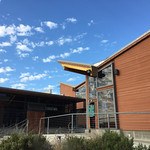 Ocean Institute Chambers Gallery & Gift Store is the place for nautical goodies ranging from home decor to jewelry. Items for kids including coloring books and stuffed animals.
Play: Full Ocean Institute is only open to the public on weekends, but you can still visit the Headlands & Beyond exhibit area. Or walk the harbor and check out the view behind the Institute.
Hours: Daily from 9am-5pm.
Benefits: Ocean Institute
Muth Interpretive Center Gift Shop (Newport Beach)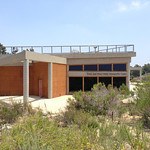 Quite small, but packed with interesting books and cards by local photographers.
Play: It's a short trail walk down to the center from the parking lot. Lots to see outside in the Back Bay and inside the Interpretive Center – don't miss the classroom.
Hours: Tues-Sun (10am-4pm)
Benefits: Newport Bay Conservancy
Crystal Cove Park Interpretive Store and Gallery (Newport Beach)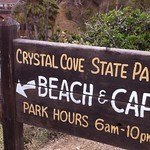 Inside the Crystal Cove Historic District. Art, clothing, and other "unexpected treasures." Sea glass.
It costs $15 to park at Crystal Cove State Park, but if you spend $15 at the Beachcomber Cafe you can get your parking validated.
Play: At the beach which is only steps away!
Hours: Daily from 9am-5pm or shop online by clicking on the "Fine Art" and "Souvenirs" categories at the top of the page.
Benefits: Crystal Cove Conservancy
Santa Ana Zoo at Prentice Park Gift Shop (Santa Ana)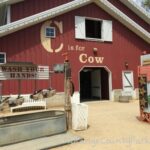 Gift shop near the entrance to the zoo, plus options to "Adopt an Animal."
Zoo admission is $10-$12 for adults and $7-$9 for children (on the lower end for weekdays).
Play: Visit the zoo!
Hours: Daily from 10-4pm or shop online.
Benefits: Santa Ana Zoo at Prentice Park
Friends of the Library (various public library locations)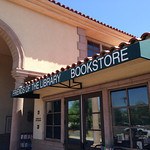 My mother-in-law used to go through books super fast and she loved getting a stack of 20 hardcovers from us. And it only cost me $20.
Yes, the books are used but kids and serious readers don't care! They just want to read some books!
Play: Kids love to browse the books. Or find a nearby park to pair with the library.
Hours: Vary.
Benefits: The Friends of the Library
Wherever you decide to shop this season, hope you go with a playful attitude and have fun with the kids!